Red Bull may only end up fighting to be 'best of the rest'
Red Bull risk being dragged into a titanic battle for 'best of the rest' rather than the title if they do not fix their reliability woes.
It has been a mixed start to the 2022 campaign for Christian Horner and co to say the least.
On one hand, they have one win, one pole position and two podium finishes to their name, and in terms of outright pace they have been comfortably ahead of everyone but Ferrari.
However, things could and should have gone even better, with Max Verstappen retiring from P2 twice and Sergio Perez retiring from P4 once. All three DNFs were caused by mechanical failures.
Nevertheless, Horner did not seem too concerned after seeing the Dutchman fail to reach the finish in Australia, claiming he would "rather fix a fast car than try to make a reliable and slow one fast" in a not-so-subtle dig at Mercedes.
If the RB18 cannot be fixed soon though, his and his team's outlook will become much less sunny.
Red Bull are no strangers to reliability problems, having faced them regularly in the hybrid era before switching from Renault to Honda engines, and the team principal's claim that it is better to have problems in that department rather than outright pace may have been true back then.
For instance, despite the fact Red Bull had one car fail to make the finish in 13 of the 20 rounds in 2017, they still took P3 in the Constructors' Championship comfortably.
It was a similar story the following year. In that campaign, they suffered 12 retirements but again finished in P3, much closer to the top two than to anyone behind them.
Although, for a team aiming for wins and titles, those seasons were disappointing for them, they were not exactly disasters in terms of the final position in the standings all things considered.
That is because the midfield teams were a long way behind them, so much so that they were all but guaranteed to comfortably beat them all whenever they managed to get through a race without any issues.
This year, though, they may not have that luxury.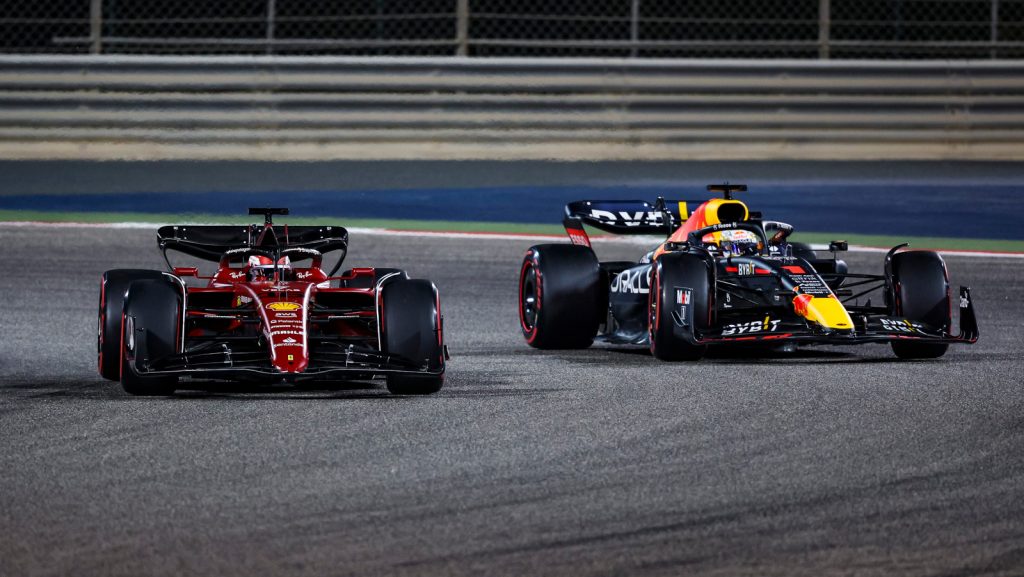 It is obvious Red Bull have the second fastest car on the grid at the moment and one that is able to challenge Ferrari at the very top depending on the circuit. However, those behind are not a million miles away from them either.
While the W13 does not live up to Mercedes' sky-high standards, it is not a terrible car by any means.
Lewis Hamilton's weekend in Saudi Arabia was a bit of a disaster, but he has finished P3 and P4 in the other two rounds, while George Russell has those same results plus a P5 finish in the second race.
Their car may not be a front-runner but it is reliable, has two drivers capable of consistently getting every ounce of potential from it and a team that rarely makes strategic errors.
All of that has put them ahead of Red Bull in the championship, and you would think their car will only get better as time goes by.
A battle that keeps on giving ⚔️🛡 #F1 pic.twitter.com/KiGxBzCiIb

— Oracle Red Bull Racing (@redbullracing) April 13, 2022
Mercedes are not the only team that could pose a threat to a Red Bull squad with reliability issues either, with Alpine threatening to become far more than just a midfield straggler.
The French outfit were right up there with Max Verstappen's team last time out at Albert Park. In fact, their car in the hands of Fernando Alonso looked quicker than every other except the Ferrari and could have taken pole position if not for a hydraulics failure.
What's more, they are planning to introduce a significant upgrade at Imola in the form of an upgraded floor and are confident their strong pace in Melbourne was not a one-off.
McLaren, meanwhile, were, after a poor first two rounds, able to get both cars into Q3 – one as high as P4 – and then score a big haul of points.
As with Mercedes, you get the feeling more is yet to come from the British outfit too, even if the next few tracks may not suit them.
All three teams have enough resources to significantly develop their cars throughout the year and have top drivers inside them – two have won multiple titles, one has won multiple races and three are exciting young talents.
In the previous years when Red Bull struggled with reliability, no midfield teams were positioned to take advantage – but they are now.
Horner is right in the sense his team do not have to worry too much about their pace. They have a fast enough car to stay clear of the chasing pack and probably challenge Ferrari if they get through weekends without any issues.
Right now, though, that is a big if, and they cannot afford to underestimate the importance of sorting out their early-season woes.
Should they fail to do so as they failed in 2017 and 2018, 'best of the rest' could be the only title they will end up fighting for.
'Best of the rest' could be all Red Bull achieve
With Red Bull's reliability issues, they are facing a future where they won't be fighting the championship battle.