Has Perez brought Red Bull's days of embracing youth to an end?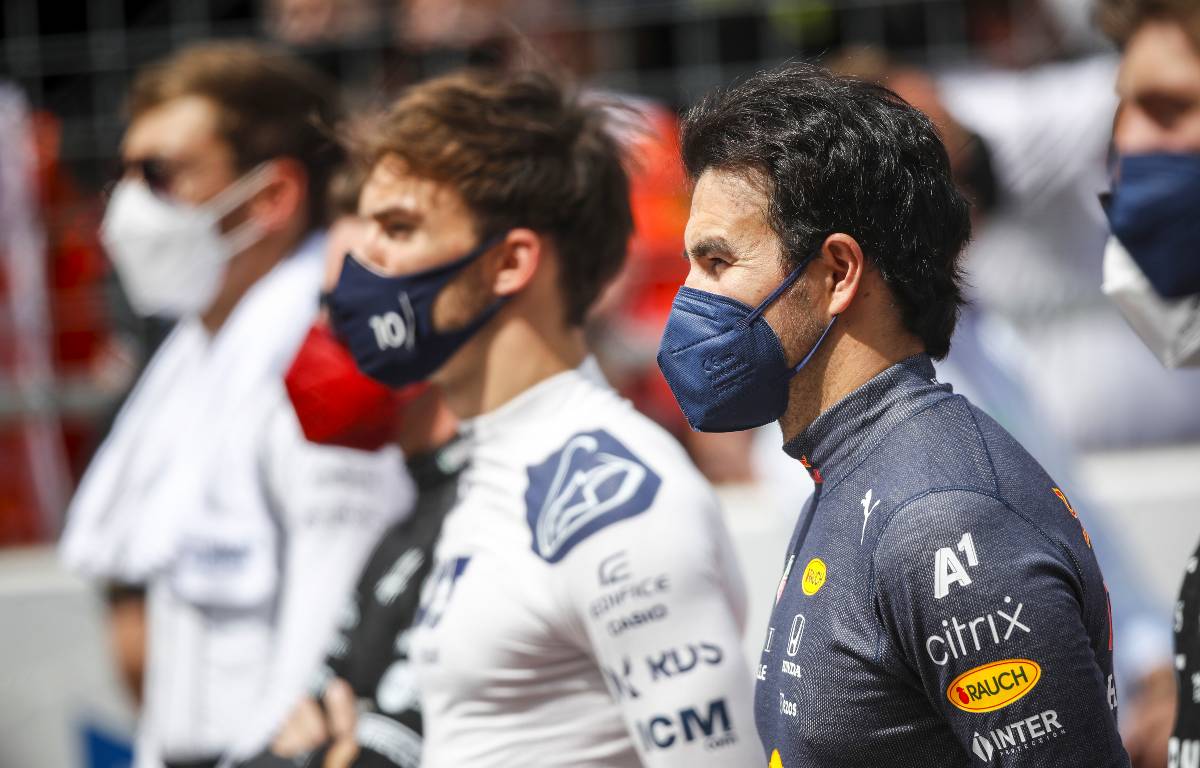 When Red Bull took the decision to replace Alex Albon with Sergio Perez at the end of 2020, it wasn't merely a change of driver.
It also represented a change of policy, the Formula 1 equivalent of throwing the bathwater out with the baby, as for the first time since 2007 – long before the glory days of grand prix victories and World Championships with Sebastian Vettel – Red Bull would be welcoming an outsider into the team.
It wasn't a decision Red Bull made lightly and, in truth, one they really wanted to resist, with Albon given as much time as possible to prove his worth and Perez's arrival not confirmed until five days after the final race of the season in Abu Dhabi.
But ultimately it was one they had to take for the good of the team, whose stubborn perseverance with products of their academy seemed increasingly like an act of self-harm.
Not doing so would have been an insult to Max Verstappen, whose performances as the only driver capable of challenging the dominant Mercedes team deserved a Valtteri Bottas-esque wingman to complement his Lewis Hamilton.
Christian Horner and Co. had struggled to find that figure since the summer of 2018 when Daniel Ricciardo fled what was rapidly becoming the Dutch lion's den for a Renault team – and a big bag of money – who regularly finished a lap behind his Red Bull, with first Pierre Gasly and then Albon unable to fill his shoeys.
Two costly crashes in pre-season testing in 2019 represented a poor start for Gasly, whose problems alongside Verstappen were only exacerbated by his frenzied approach to finding solutions.
In the space of just 12 races, Gasly was driven to the point of insanity with reports at the time suggesting he had become fixated on relatively minor details, going through several seats and setting the car up for certain corners rather than the lap as a whole.
It all combined to leave such a poor impression that Red Bull still see no way back for Gasly no matter how much he – these days immeasurably more comfortable in his own skin, still glowing in the glory of Monza 2020 – thrives at AlphaTauri for fear of history repeating itself.
The final straw came in Hungary, where Gasly was swarmed by a bunch of Ferraris and McLarens, creating an ocean behind the leading pair for second-placed Hamilton to drop into and, on fresher tyres, hunt down an exposed Verstappen to win.
In – initially only for the second half of 2019 – came Albon and it was arguably at the end of this trial period when the team ideally should have bitten the bullet, forgotten the philosophy and gone external.
Red Bull perhaps made the mistake of comparing Albon's performances to those of Gasly rather than Ricciardo, for while the results for the second car improved, a gap of six tenths to Verstappen became a theme of the final nine races and was unlikely to close sufficiently over the winter for him to offer meaningful support in 2020.
So it proved, Albon's endearingly bashful demeanour disintegrating to reveal a brittleness as he too came to realise Verstappen could do things with that Red Bull – and its wayward rear end – he simply couldn't.
Two late-season podiums in Tuscany and Bahrain – the first for the second Red Bull since Ricciardo's departure, an achievement not quite as impressive as it seemed – were not enough to disguise the fact Verstappen had taken the light from yet another young man's eyes.
What Red Bull needed, they finally acknowledged, was someone who could roll with the punches, who would be grateful for the opportunity rather than constantly feel pressured to prove their place, who would be experienced enough to retain some sense of perspective on the inevitable days Verstappen would pull their pants down.
Checo's Red Bull debut was another 2021 #F1 moment which may have fallen under the radar:

– Car stopped on formation lap
– Did a full car restart without instructions and a broken radio
– Pit lane start
– P5 finish

He was thrown in at the deep end, but handled it superbly 👏 pic.twitter.com/QUIsXfs0nG

— PlanetF1 (@Planet_F1) January 9, 2022
Enter Perez, winner of the 2020 Sakhir Grand Prix and a free agent after becoming the victim of the rebrand at Aston Martin, whose owner Lawrence Stroll had been blinded by the sheen of Vettel's four titles and chosen to ignore the evidence of his final two-and-a-half years at Ferrari.
In truth, there were times in 2021 when it was worth wondering whether Red Bull had made the right move in sacrificing their principles, most notably when Perez spun during the Silverstone sprint and crashed on the reconnaissance lap before the race that never was at Spa – rookie mistakes by a man who really should have known better.
Yet almost from the start of the season in Bahrain, where Perez recovered from a pit-lane start to fifth after a sudden shutdown on the formation lap, there were hints Red Bull had finally found someone who could at least live with Verstappen.
Victory in Baku – where the presence of Perez on the front row of the restart grid perhaps played a part in Hamilton's accidental activation of the magic button, limiting the damage of Verstappen's race-ending tyre failure – was the obvious highlight and was followed by a fine drive to P3 in France.
It wasn't until much later in the season, however, that his true value to Red Bull became apparent with Perez claiming three consecutive podiums between Turkey and Mexico, culminating in those wonderful celebrations with his family at the Autodromo Hermanos Rodriguez, before playing an instrumental role in Verstappen's title triumph.
The arc of Perez's race remains one of the great unanswered questions of Abu Dhabi 2021 and there are some who believe Red Bull may even have knowingly under-fuelled him with the aim of having two cars hassling Hamilton – which might explain Perez's surprise when he was suddenly called in to retire from third place with two laps remaining.
Nevertheless, his work in roughing up and slowing down a visibly intimidated Hamilton after the first round of stops – 24 hours after towing his team-mate to a surprise pole position – created the conditions for Verstappen to pit for softs at the end while Mercedes, petrified of losing track position, could not.
Then what happened, happened.
"Checo's a legend!" Verstappen radioed after the hold-up job in what felt like the moment Perez was given the royal seal of approval and was fully accepted as part of the family.
Helping Verstappen along to his maiden title was one thing, but a true measure of Perez's impact could be found in the Constructors' Championship, in which Mercedes – so obscenely unopposed since 2014 – were pushed all the way until the final race of the season by Red Bull.
There for all to see was the difference between a seasoned professional hired to fulfil a specific role and a rookie, raw and erratic, left to do their own thing.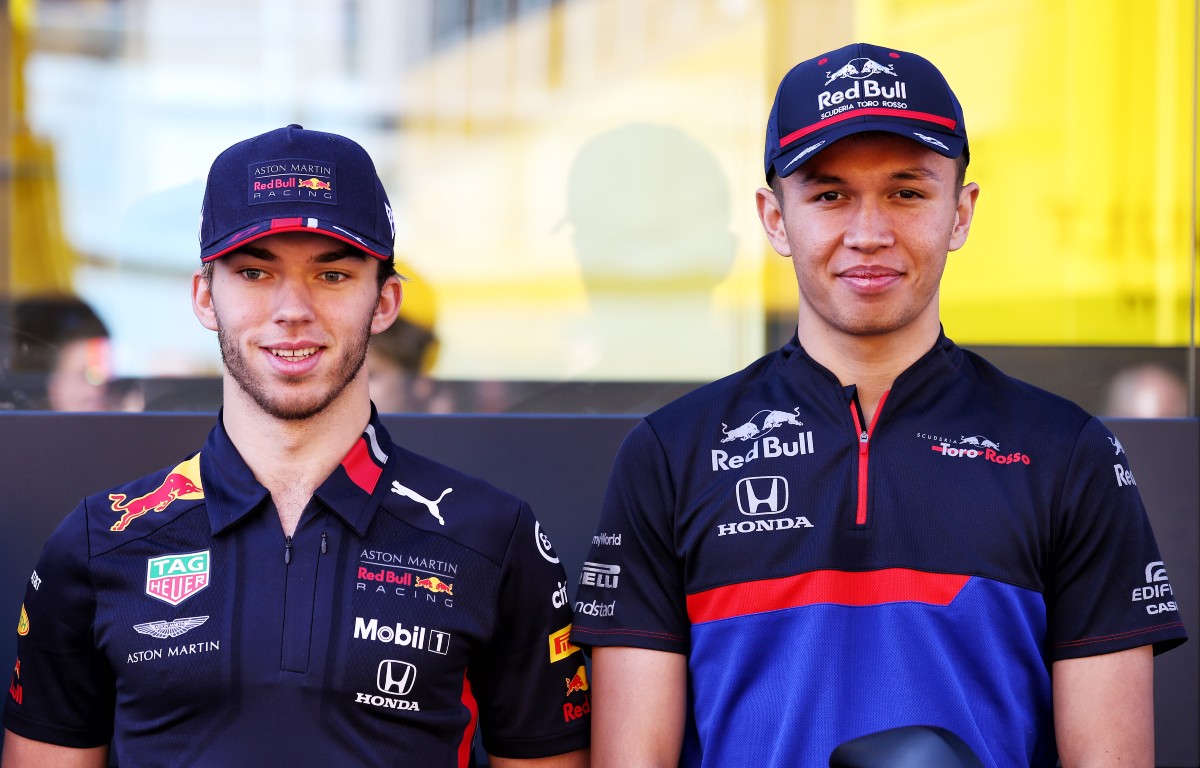 So what now for the long-term future of Red Bull's illustrious driver academy, which over the years has been criticised for showing no mercy but has launched careers and provided opportunities for people who may otherwise have come nowhere near F1?
Now they have broken the chain of homegrown talent and been rewarded so handsomely, could Red Bull ever again justify signing an untried and untested youngster over a safer and more experienced option?
Certainly not, you suspect, unless another truly irresistible, once-in-a-generation talent comes along and for as long as Verstappen remains the point around which Red Bull's world revolves. Exposing another limited young soul to that environment would be the definition of cruelty.
At the lowest points of the Gasly-Albon years it felt as though Red Bull were helping to define madness – not only by doing the same thing over and over again and expecting different results, but by putting so much time, effort and resource into producing the fastest car possible only to consciously compromise themselves by signing drivers out of their depth.
Perez's success has shown there is another way, one that was hiding under the team's nose the entire time, and if his opportunity only came because the talent tap had run dry perhaps Red Bull will not be in a hurry to turn it back on.
It would be a small price to pay for finally striking the perfect balance in 2021.
Perez came close to retiring from F1
Sergio Perez has revealed that he came close to retirement in 2020.