Why wind tunnel reduction is a bigger deal for Red Bull than piffling fine
There is no question Red Bull will be perceived by many as having got away lightly with their breach of the 2021 budget cap.
A fine of $7million will not make anything like a major dent when you consider the team's founder, Dietrich Mateschitz, who died during the United States Grand Prix weekend, was reported to be worth over $27billion and had been just outside the list of the 50 richest people in the world.
And, do not forget, Max Verstappen is said to be on a salary of $25million a year, which helps to put the financial penalty into perspective.
Only if the $7million was forced to come out of the 2023 budget cap, which was set at $135million, would it have a significant consequence for the team's prospects of another World Championship double.
There is, however, no suggestion that will be the case. And that is bound to infuriate those that complied fully with the financial regulations.
What could have more of an impact therefore is the 10% reduction in wind tunnel and CFD hours which may affect Red Bull's ability to develop their car to the extent they would like.
The benchmark for this is based upon the constructor that finishes seventh in the World Championship, who are given the 100% amount of the wind tunnel and CFD quota.
The teams that finish eighth, ninth and 10th receive an extra 5%, 10% and 15% respectively, while there is a progressive 5% drop with each position in the standings above seventh.
In other words, Red Bull, as guaranteed Constructors' champions for 2022, will finish six places above seventh. Six times 5% equals 30%, which means they would have got 70% of the seventh-placed team's 100% quota.
But now that is being reduced by a further 10%. Not 10% of 100%, but 10% of the 70% Red Bull would have had, so therefore 63%.
To put that into context, assuming Williams finish bottom of the Constructors' standings – they are 27 points behind ninth-placed AlphaTauri – they will receive 368 wind tunnel runs. Red Bull will only get 202 and if Ferrari and Mercedes stay second and third, they would have 240 and 256 respectively.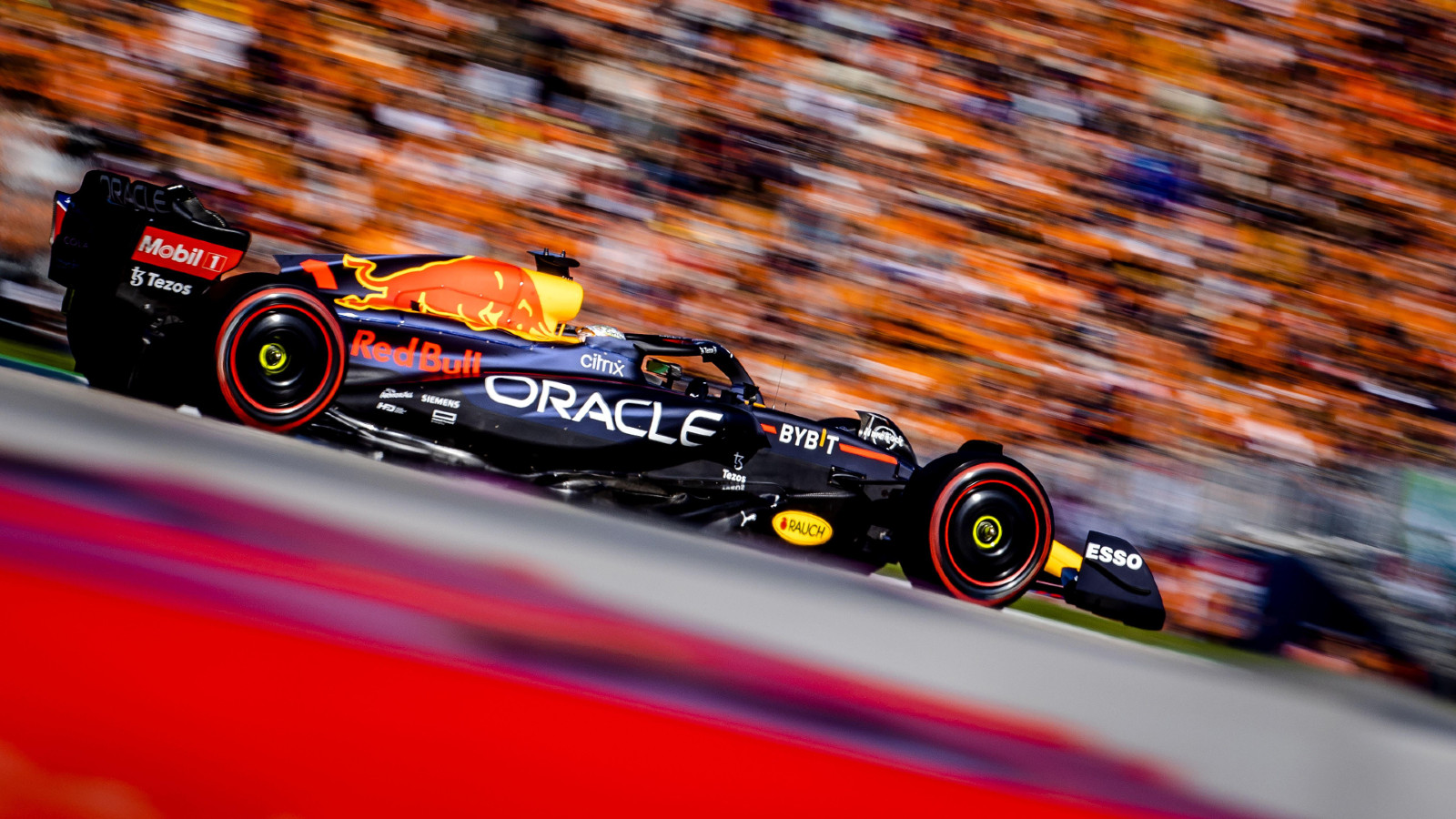 Of course, Red Bull are sure to be well advanced by now with their 2023 challenger, the RB19.
Nevertheless, Christian Horner thinks the punishment could have the potential for Verstappen and Sergio Perez to find themselves dropping behind Ferrari and Mercedes, especially if that duo raise their game over the winter.
"I hear people say it's not a severe penalty, but 10 per cent less wind tunnel time and other aerodynamic tools is a draconian penalty," said the team principal during a press conference at the Mexican Grand Prix.
"That can cost 0.25sec to 0.50sec (a lap). It will have an impact on our ability to perform on track next year."
F1 being F1, the first three teams to react to Red Bull's penalty all had differing takes on the severity of the sanction.
McLaren's Zak Brown clearly did not think it had gone far enough, saying: "We would hope the FIA take stronger action in future against those that wilfully break the rules."
Otmar Szafnauer of Alpine, meanwhile, thought the punishment was "a good one" that will not have "a huge impact" in regard to the reduced development time, describing it as "not insignificant but not to the point where it punishes you too much".
So who is right? Obviously we will not know until the 2023 campaign begins at the very earliest, but if there is to be an impact it may not really kick in until later in that season because the limitation takes effect from the date when the Accepted Breach Agreement was entered into, which was October 26 2022.
The other main aim, of course, regarding the issue that has dominated the news agenda for the last few weeks was not only to ensure the wrongdoers learned the error of their ways, but to have applied a sufficient deterrent to stop any repeat.
It has provided plenty of ammunition for discussion this year no doubt, but everyone can do without cost-cap transgressions becoming an annual addition to the F1 calendar.
Again, only time will tell if that has been achieved.
Read more – Christian Horner: Red Bull budget-cap penalty 'could cost half a second a lap'