The summer break is the perfect time to take stock of team performance now compared to 12 months ago. Look away Renault; McLaren? Come have a closer look.
Meanwhile, Mercedes scale even greater heights (with a helping hand from Ferrari along the way) and Red Bull's decision to switch to Honda appears to be the correct one.
There are slight improvements at Toro Rosso and Alfa Romeo, but the likes of Haas and Williams are in a world of pain in varying degrees.
Mercedes
2019 summer break total: 438
2018 summer total: 345
Difference: +93 points
Just when you thought that Mercedes may have reached the peak of their powers in the turbo hybrid era, they step up to a whole new higher level to look down at everyone else from.
Sure they can thank Ferrari once again for failing to consistently provide Mercedes with strong competition, but you do not getting a whopping 438 points at this stage of the season by relying on others.
Five consecutive 1-2 finishes got Mercedes off to a flying start this season and they have continued to feel the benefit of further improvement from Valtteri Bottas.
He is still not in the same class as Lewis Hamilton, not many are, but he at least provided more of a threat in the first half of the season and is 56 points better off himself compared to this time last year.
Red Bull boss, Christian Horner, said rather eloquently that only a "monumental f*ck up" would prevent Mercedes a record sixth consecutive World Championship double.
They had one in Germany, but pretty much an apocalypse was needed at the Hockenheimring to even force the Silver Arrows team into a sweat…or maybe that was just the vintage clobber.
It is a case of when rather than if Mercedes wrap up the titles again, but perhaps it will be Red Bull and not Ferrari giving them something to think about in their inevitable title defence next season.
Ferrari
2019 summer break total: 288
2018 summer total: 335
Difference: -47 points
Oh Ferrari, what are we going to do with you? Fired out of the 2019 hype machine at full velocity after another promising pre-season and back down to earth with a bone-shattering bump.
If it isn't driver error, then it's a reliability issue; if it isn't a reliability issue, then it's a strategy cock-up. There is always something going wrong at Ferrari, to the point where you are left wondering if Fawlty Towers would be a more appropriate location for their headquarters rather than Maranello.
If Red Bull had a more capable second driver (more on that later) then Ferrari could have easily been sat third in the Constructors' Championship this summer.
They have also found out very quickly that mighty straight-line speed only gets you so far in Formula 1 and the SF90 has so far powered Ferrari onto a 12-race win-less streak. Kimi Raikkonen is still Ferrari's last race winner and there is no doubt that he will remain as Ferrari's most recent World Champion.
Mercedes chief Toto Wolff said it perfectly after another horror show for Ferrari in qualifying for the German Prix: they have an illness that they need to cure.
They have nine races left this season to try and find one.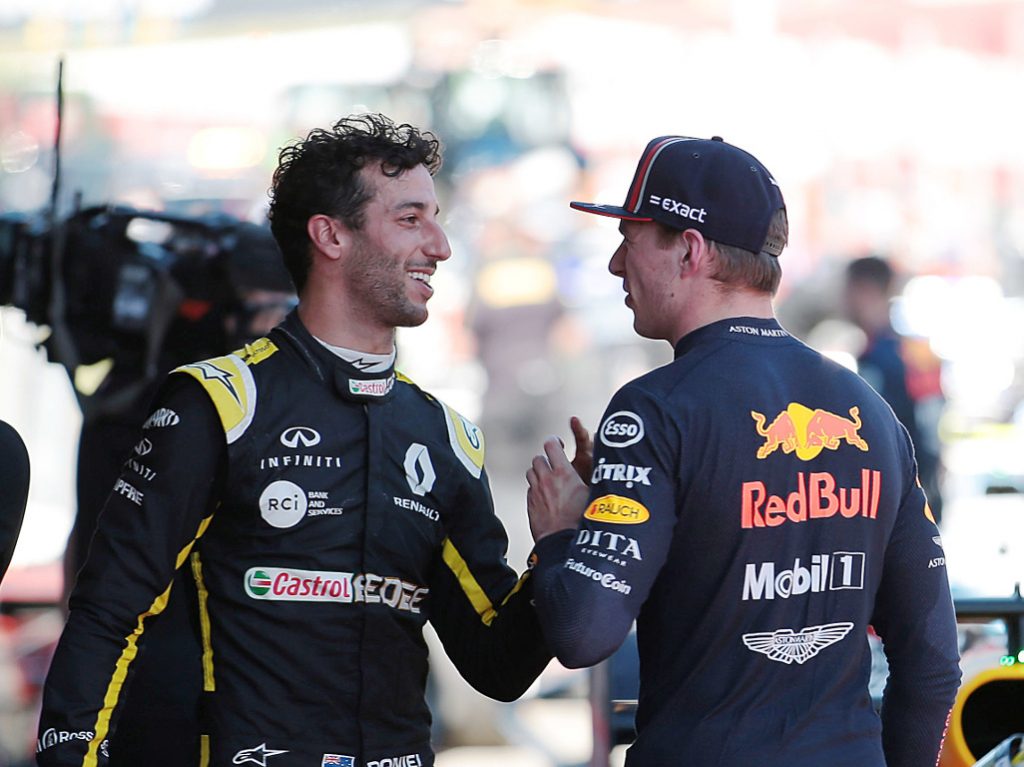 Red Bull
2019 summer break total: 244
2018 summer total: 223
Difference: +21 points
The switch from Renault power to Honda power has turned out to be a pretty good one based on the evidence so far, right?
The biggest positive is that there is not a '-' symbol next to their points difference, so at the very least they are no worse off with Honda than they were with Renault. It is often the case when you make a big change like Red Bull there is a dip during the transition period. A big thanks should go to Toro Rosso for taking any of the pain caused by the initial teething problems.
The decision to switch to Honda could have been made to look even better had both drivers been able to maximise performance on race weekends (we are looking at Pierre Gasly, here, of course).
Gasly has just 63 points compared to Max Verstappen, who has proven far, far more capable of showing exactly what Red Bull-Honda can achieve with two race victories, a pole position and 181 points.
Even Daniel Ricciardo had 118 points on the board at this stage last year and that was with Renault power and four race retirements factored in.
But thanks to Verstappen's supreme talent, Red Bull are still posing much more of a threat to Mercedes than Ferrari and, given the current trajectory the team are on with Honda, it is not completely outside of the realms of possibility that we'll be calling him 'title contender' before too long.
As for Gasly, he has been dropped back down to Toro Rosso with Alex Albon taking his RB15.
McLaren
2019 summer break total: 82
2018 summer total: 52
Difference: +30 points
It gives us so much joy to be writing about McLaren this high up the page. Still a way to go yet but the fact they have the best positive points difference after Mercedes speaks volumes.
They have got their house in order both on and off the track with the highly-rated team principal Andreas Seidl guiding two fantastic drivers in Carlos Sainz and Lando Norris. The chaos that came with previous regimes and drivers has made way for a calmer, collective effort and McLaren are reaping some early rewards.
After just eight points in the first three races of the season, McLaren have really found their stride since their first double points finish in Baku. Not only do they have the car to punish their midfield rivals when they have odd days, but they have also developed a knack of picking up the pieces chucked down from above.
In the last seven races, one McLaren car has been in the top six on six occasions and Sainz finished the first half of the season very strong with back-to-back P5 finishes.
Having already cleared last season's points total of 62 points, the next step now is get one over on the works team Renault by staying ahead of them and seeing off any other potential rivals for the 'best of the rest', Formula 1.5, 'B' World Championship.
Toro Rosso
2019 summer break total: 43
2018 summer total: 28
Difference: +15 points
P5 in the Constructors' Championship for Toro Rosso has a very respectable ring to it, but we cannot ignore how the P3 in Germany has massaged the numbers just a little bit.
As fantastic as it was to see Daniil Kvyat on the podium, it was still an absolute freak result and those 15 points alone account for 35% of Toro Rosso's current season total.
Before Germany, Toro Rosso were in P8 and they will certainly be looking behind them rather than up towards McLaren heading into the second half of the season.
But there have been two big positives for Toro Rosso: the race retirement figures have shrivelled from eight to just three so far this season and both Kvyat and Alex Albon have both been able to showcase their talents in the STR14 on the odd occasion.
So much so that Albon is on his way up to Red Bull for the final nine races of this season.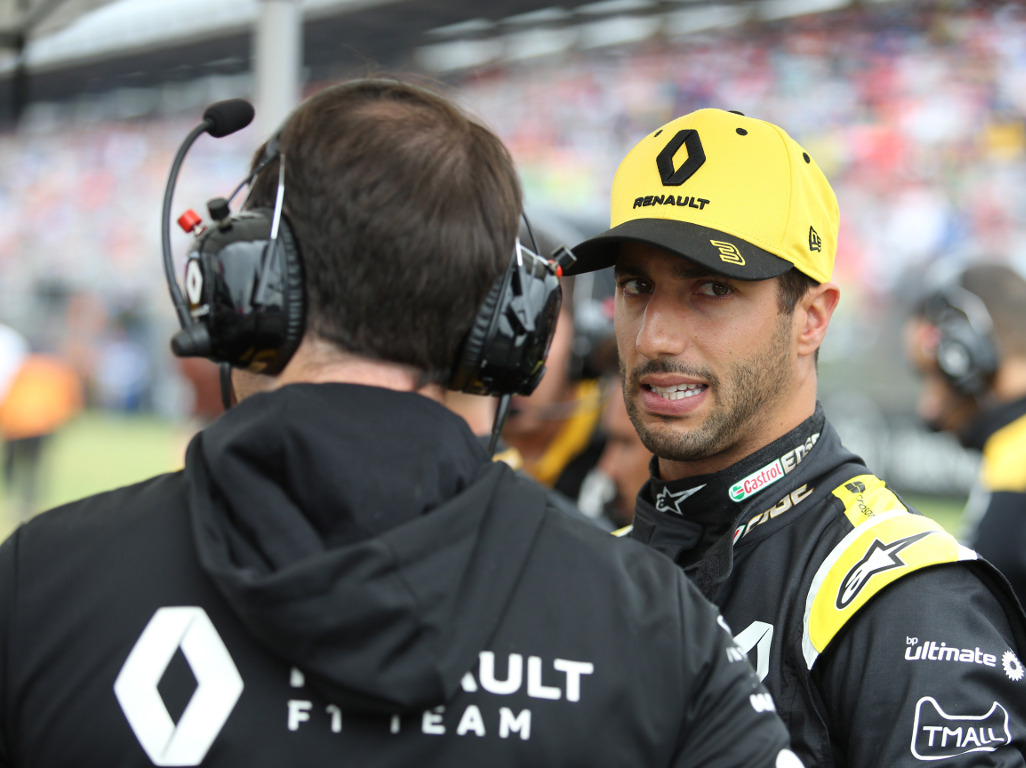 Renault
2019 summer break total: 39
2018 summer total: 82
Difference: -43 points
Probably not the stats Daniel Ricciardo would have envisioned after making his switch from Red Bull to Renault.
The Enstone had their sights set on the top three after finishing 'best of the rest' last season, but they have gone backwards and left themselves with a steep hill to climb to overhaul their customer team McLaren.
After a double retirement in Germany and both cars outside the points again in Hungary, the summer break has come at the perfect time for Renault to try regroup and launch a more concerted effort in the second half of the season.
Both Ricciardo and Nico Hulkenberg have made their frustrations very clear over the course of the year and McLaren's current success with the same engine will only add to the pain and provide pretty compelling evidence that the chassis has simply not been up to scratch.
There is still time to turn things around but if the doom and gloom continues then something has to give. Perhaps following in the footsteps of McLaren with a backroom shake-up would be a good starting point…
Alfa Romeo
2019 summer break total: 32
2018 summer total: 18
Difference: +14 points
Alfa Romeo have made a step in the right direction and we can largely put this down to what we call the 'Kimi Raikkonen effect'.
Free from the shackles of the Ferrari, Raikkonen's swan song has a pretty sweet sound to it as he fully immerses himself into a fierce midfield battle. He finds himself in a similar situation to Max Verstappen at Red Bull in that it's him left to do most of the points collecting whilst his team-mate lags behind.
Raikkonen himself has said Alfa's 32 points is a "sh*t total" and is not a true reflection of the real progress that the team has made this year.
The outlook could get a little bit brighter if Alfa Romeo win their appeal in September after being stripped of P7 and P8 finishes at the German Grand Prix. If they do, another 10 points are coming back their way.
SportPesa Racing Point
2019 summer break total: 31
2018 summer total: 59
Difference: -28 points
This is one negative points swing that has not come as a surprise. No other team has had a tougher transition than SportPesa Racing Point in the last 12 months and they are still feeling the effects of the lengthy administration process that occurred at Force India.
The turmoil pushed back the development of the 2019 car and they have been playing catch up ever since, but the good news is that they are over the worst of it.
They have the funds in place now to be more aggressive in their development programme for the rest of this season and are certainly open to much more improvement.
Bold prediction: they will finish above Renault by the end of the year.
Haas
2019 summer break total: 26
2018 summer total: 66
Difference: -40 points
If you have any idea what has been going wrong at Haas this season and have solutions then Guenther Steiner wants to talk to you. The VF-19 is the Mario Balotelli of the Formula 1 world: it only starts performing when it can be bothered.
The car's very rocky relationship with the Pirelli tyres means performance can quickly go from one extreme to the other and the team are still scratching their heads over the wild fluctuations they have experienced this season.
Haas need a clear mind to solve their lingering problem, but a quite frankly embarrassing title sponsor and two drivers that love hitting each other has made that state of mind nigh on impossible.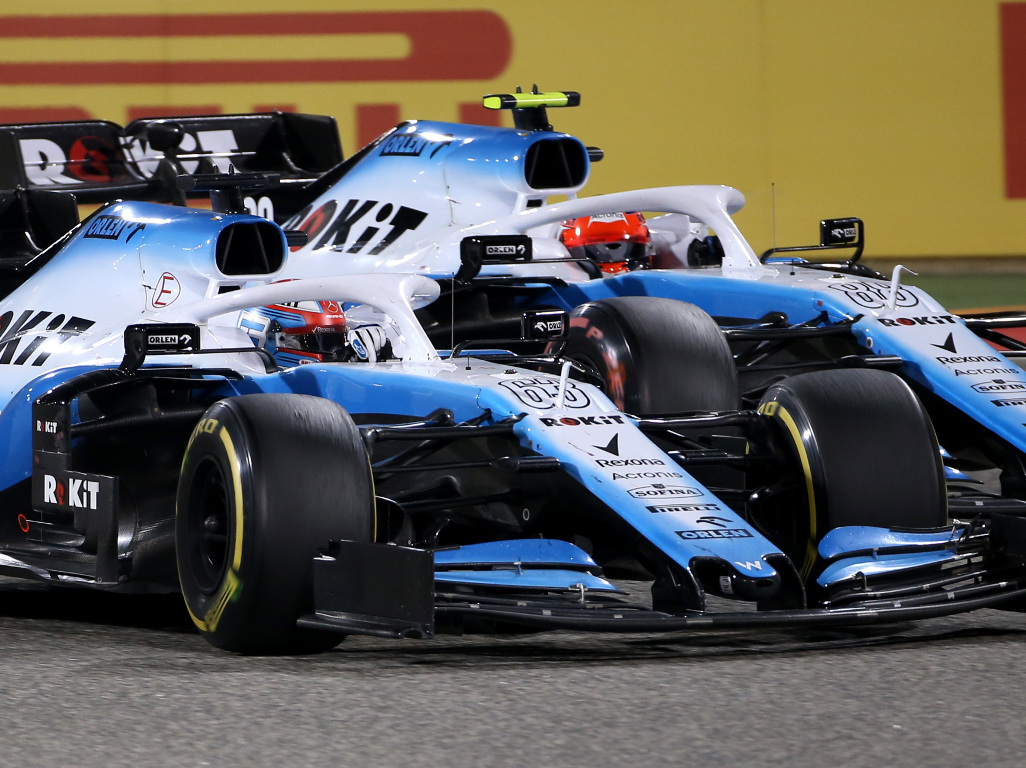 Williams
2019 summer break total: 1
2018 summer total: 4
Difference: -3 points
Williams had a grand target of four points to beat if they were to surpass their points total at the same stage last year; they have failed in quite spectacular fashion.
Four points may as well as have been 400 points after turning up late to pre-season and any positive signs after that have been very few and very far between.
Paddy Lowe has been relieved of his duties for effectively overseeing the creation of a barge boat rather than a Formula 1 car this year and all Williams can really do at this stage is learn from the lessons to make sure this level of 'performance' is never reached again.
George Russell provided a glimmer of hope in Hungary when almost making it through to Q2, but it will come as no surprise if that was mainly because of the short, slow nature of the track rather than any meaningful upgrades.
Next year, no 2021, cannot come quick enough.
Mark Scott
Follow us on Twitter @Planet_F1 and like our Facebook page.