Rise & demise of Rich Energy/ Haas relationship – in tweets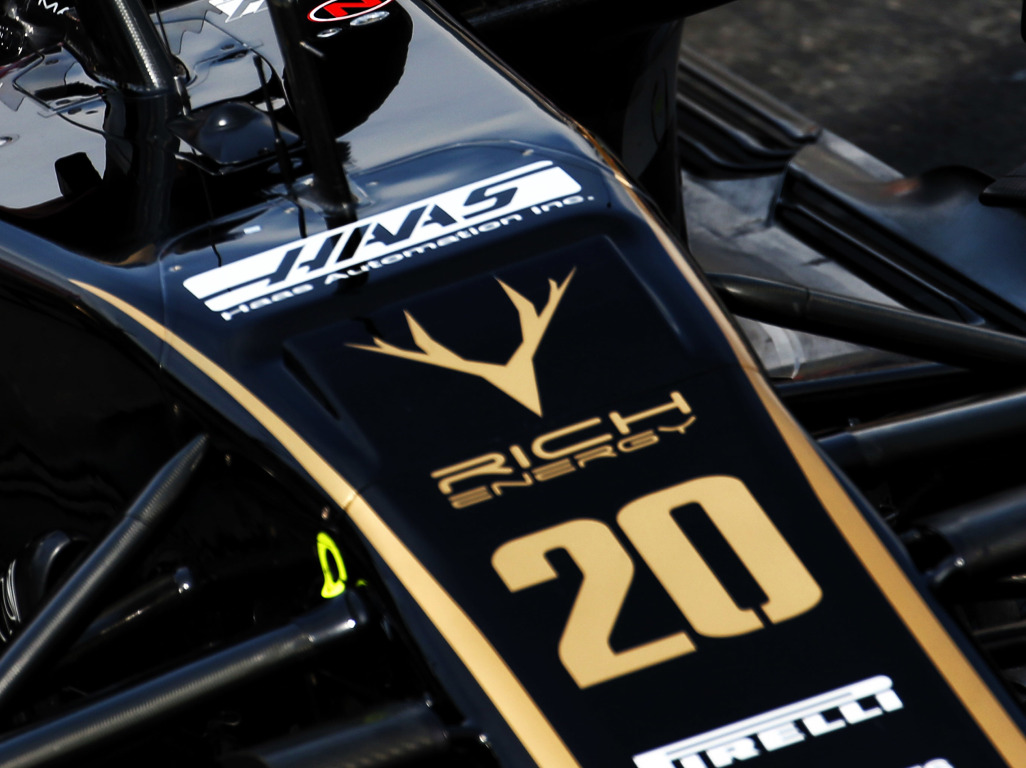 It began with a vow to beat rival (if we can call them that) energy drink company Red Bull, and ended with accusation of collusion.
Haas partnered up with British energy drink company Rich Energy for this year's championship, signing William Storey's company as their title sponsor for three years.
The relationship never delivered the promised greatness and, as of Monday, it seems Haas are no longer sponsored by Rich Energy, it is now Lightning Volt – and Storey is no more.
As we look back through the relationship and what went wrong, it seems only right that we do so through Storey's favourite means of communication, Tweets…
After three years without a title sponsor, and may we add great results for a newcomer, Haas signed their first-ever title sponsor in energy drink company, Rich Energy.
It was supposed to be the start of great things.
NEWS: @Rich_Energy announced as Haas F1 Team title partner. 

📰: https://t.co/rhuMkL8onX pic.twitter.com/vjH7Jlzl6n

— Haas F1 Team (@HaasF1Team) October 25, 2018
Such was Storey's bullishness, he proclaimed: "We are confident we will beat Red Bull in many races this year."
"We are confident we will beat Red Bull in many races this year."

Haas title sponsors Rich Energy have taken a big gulp of new-season optimism ahead of their 2019 launch.https://t.co/uupztg38jl #F1 pic.twitter.com/fuJfkDJFIN

— Planet F1 (@Planet_F1) February 7, 2019
But then it began to fall apart as Haas struggled to get the results on the track, and Rich Energy and Storey were sued by Whyte Bikes over copyright infringement of the stag logo.
They lost with the judge going as far as to question Storey's character.
Judge Melissa Clarke said: "I am satisfied that some of Mr Storey's evidence was incorrect or misleading and that he was involved in the manufacture of documents during the course of litigation to provide additional support for the Defendants' case."
Today the judgment was released in the claim brought by @WhyteBikes against us in respect of our stag logo. We are disappointed with the judgment & the findings of the judge which run counter to our submissions. We are considering all of our legal options including appeal pic.twitter.com/WVJl9Sc5nQ

— Rich Energy (@rich_energy) May 14, 2019
Twitter of course loved it…
Copyright theft with @rich_energy #richenergy #MoneyLaundering pic.twitter.com/89oKYSGGrv

— David Broad (@_DavidBroad_) June 11, 2019
I hear Rich Energy has lost a court case over their logo. To avoid future copyright infringement they are going with this🤣 #F1 pic.twitter.com/PL3z9zpcKg

— Freeman (@FreemanLowell01) May 14, 2019
Haas removed the copyrighted stag ahead of the Canadian GP with Storey vowing to fight on for justice.
Rich Energy asked Haas to remove the stag logo from their car & equipment after legal battle about copyrights. #AMuS #F1 #CanadianGP pic.twitter.com/edi2cSYtiZ

— Tobi Grüner 🏁 (@tgruener) June 7, 2019
And who can forget the 'oh deer' tweet that followed…
Oh deer. Looks like @rich_energy deleted this tweet. pic.twitter.com/fFlw8bInLW

— Nate Saunders (@natesaundersF1) June 8, 2019
Short of money and ordered to pay court costs – with damages to come, CEO Storey announced the end of Rich Energy's sponsorship of Haas.
He cited "poor performance"…
Today @rich_energy terminated our contract with @HaasF1Team for poor performance. We aim to beat @redbullracing & being behind @WilliamsRacing in Austria is unacceptable. The politics and PC attitude in @F1 is also inhibiting our business. We wish the team well #F1 #richenergy pic.twitter.com/9mAt2dOnYu

— Rich Energy (@rich_energy) July 10, 2019
He then accused "minority shareholders cosy with Red Bull & Whyte Bikes" of staging a "palace coup" that "failed".
@rich_energy CEO @_williamstorey has commented "The ludicrous statement by minority shareholders cosy with @redbull & @WhyteBikes is risible. Their attempted palace coup has failed. I control all of the assets of @rich_energy & have support of all key stakeholders" #RichEnergy pic.twitter.com/1d32m1AELG

— Rich Energy (@rich_energy) July 11, 2019
Haas denied the end of the partnership and continued to run the stag-less Rich Energy sponsorship at the British GP.
"Rich Energy is currently the title partner of Haas F1 Team. I cannot comment further on the contractual relationship between our two parties due to commercial confidentiality." – Guenther Steiner, Team Principal pic.twitter.com/egSltgGnAO

— Haas F1 Team (@HaasF1Team) July 11, 2019
Storey thought that was rather funny…
@HaasF1Team love @rich_energy so much (we don't blame them as #betterthanredbull ) they have kept our brand livery on the car even after we sacked them for poor performance! #RichEnergy #F1 #BritishGP2019 #business #worldclass #onyerbike #nobull pic.twitter.com/dN2RdMMitX

— Rich Energy (@rich_energy) July 13, 2019
He found Haas' double retirement, the result of Romain Grosjean and Kevin Magnussen crashing into one another on the opening lap, even funnier.
Great start boys@HaasF1Team #BritishGP #HaasF1 #richenergy #milkfloat pic.twitter.com/19zDwusVYj

— Rich Energy (@rich_energy) July 14, 2019
But then the jokes stopped…
Storey announced his ousting from Rich Energy, selling his shares in "disgust" over the behaviour of his shareholders.
William Storey founder of @rich_energy has sold his majority stake in the legal entity of Rich Energy Ltd to a third party. This was in disgust at conduct of duplicitous minority stakeholders. In the words of @Schwarzenegger he'll be back!#richenergy #F1 #nobull #williamstorey pic.twitter.com/wvjRBAIqx9

— Rich Energy (@rich_energy) July 16, 2019
And then it was over, oh so very over, with Rich Energy becoming Lightning Volt and Matthew Kell taking over as director.
Rich Energy has been renamed to 'Lightning Volt', as of a few minutes ago. I can't keep up with this insanity. No prizes for guessing what their new logo might be… #F1 #RichEnergy pic.twitter.com/HUk4cFD7oB

— Thomas Maher (@thomasmaheronf1) July 16, 2019
But we may not have heard the last from Mr Storey…
I was popping down to the shops earlier and I spotted William Storey queuing up at the Job Centre after he lost his role of director at Rich Energy pic.twitter.com/oPX6MLI6NH

— Fake Ted Kravitz (@_Ted_Kravitz) July 16, 2019
Follow us on Twitter @Planet_F1 and like our Facebook page.