A 10-second time penalty cost Lewis Hamilton the chance to equal Michael Schumacher's record of 91 race wins as Valtteri Bottas returned to winning ways at Sochi.
Here are our conclusions as Mercedes maintained their 100% victory record at the Russian Grand Prix with a seventh straight triumph.
Bottas back on the top step
Race win number 91 on hold for Lewis Hamilton as Valtteri Bottas secures his first race win since the opener in Austria!#RussianGP 🇷🇺 #F1 pic.twitter.com/11GymkfxwI

— Planet F1 (@Planet_F1) September 27, 2020
"It has to turn out well for me at some point – it's just a matter of things going my way sometimes and it will come."
Those were the words of Valtteri Bottas after another frustrating afternoon at the Tuscan Grand Prix two weeks ago. It took only 14 days for his prophecy to come true.
This was the Finn's ninth career F1 win and an entirely typical one. Bottas is at his best when allowed to do his own thing in clear air, setting fast lap times metronomically under no pressure from any rivals.
As soon as his Mercedes team-mate Lewis Hamilton was forced to serve his 10-second time penalty, there was never any doubt about who would end up on the top step of the podium – especially on a circuit where Bottas has thrived, and won, before.
But don't think for one second, as Johnny Herbert hinted in his post-race interviews – and even Bottas himself – that the World Championship fight could be back on. Hamilton surely will not let his big advantage slip away.
The gap is still as big as 44 points and Bottas was essentially gifted this success. He had an opportunity to grab the lead into Turn 2 on the opening lap but could not get past Hamilton, later bizarrely blaming it on "a massive bee" that had flown into his eyeline and blocked his vision of the braking point.
At least, with seven races of the season remaining, the 31-year-old should now have renewed confidence to take further chances as and when they come along.
Hopefully he can act out the fight portrayed in his first words over the team radio after taking the chequered flag: "It's a nice moment to thank my critics. To whom it may concern…f*** you. Never give up."
Hamilton pulled back from brink of a ban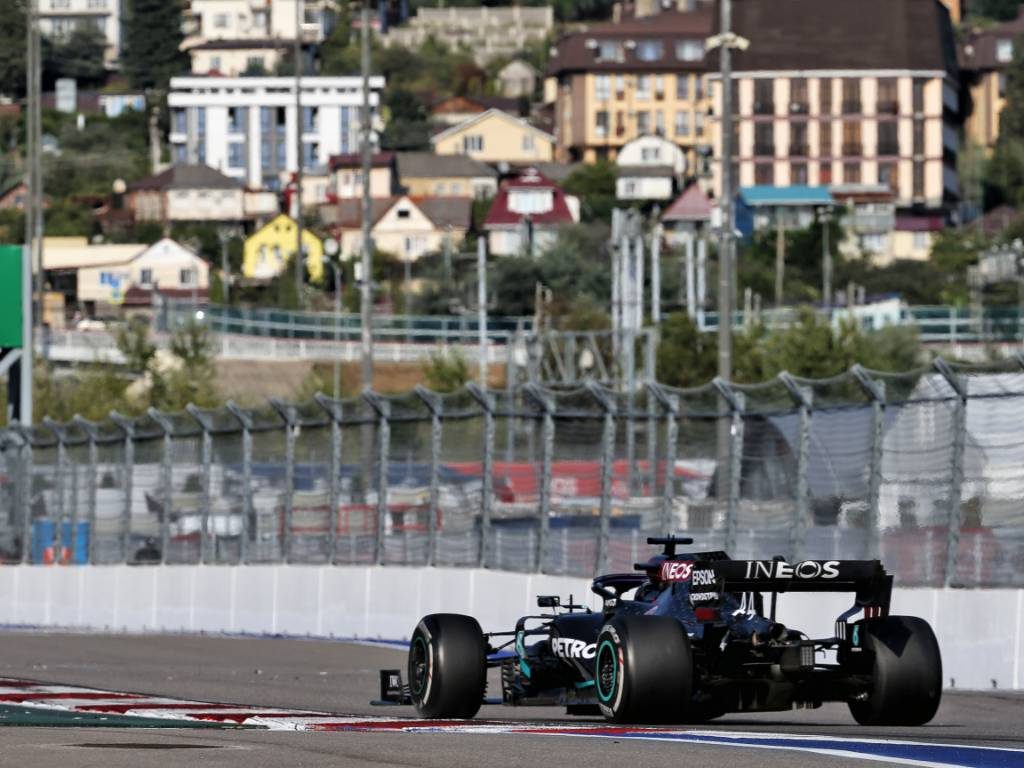 Lewis Hamilton drove another faultless race – it was on the way to the grid where it all went wrong, with two practice starts in the wrong place that each earned a five-second penalty.
Such is the Briton's supreme ability that complacency is among the few things with the potential to derail him. Whether rules breaches can be properly described as complacency is debatable, but it was a similar thing that cost Hamilton at Monza where he entered the pit-lane under red-flag conditions.
It looked like the World Champion would have two more penalty points added to his licence, taking him to 10 and only two short of a one-race ban, but that sanction was rescinded when it was announced he was merely following an instruction from the team at Sochi.
And it's certainly a good thing that Hamilton is no closer to being forced to sit out a race, with none of his points being shed until the Turkish Grand Prix in November.
Should the one-race ban be activated, is it really fair that a grand prix this autumn, with fans now returning to circuits in large numbers, would be robbed of the World Championship leader's participation? Is it something that would genuinely be deserved, even if he did reach the 12-point threshold? Okay, rules are rules, but it's not like F1's dominant driver makes a habit of shunting rivals off the circuit (Alex Albon may disagree!)
Nevertheless, Toto Wolff gave a reminder after the race that "we win and lose together" and if there is one area Mercedes – and Hamilton – need to improve, it's having a 100% understanding of what can and can't, where and when, be done during a race weekend.
Perez making his Point
LAP 16/53

Terrific stuff as Ricciardo and Perez battle – it's the Mexican who comes out on top as he forces his way past the Renault #RussianGP 🇷🇺 #F1 pic.twitter.com/RXqp4vJtJD

— Formula 1 (@F1) September 27, 2020
Sergio Perez hasn't had the best couple of months, missing two races with Covid-19 and then being turfed out of the Racing Point team.
But he was understandably very chipper at Sochi after securing P4 in both qualifying and the race, just at a time when he is looking for a new job.
The Mexican really ought to be the No 1 choice for any team seeking a driver for 2021, but his options are not the strongest with Haas looking favourites to snap him up ahead of Alfa Romeo.
Perez said after the race he had not signed anything yet and it almost makes you wonder whether he should bide his time, just in case anything unexpected were to happen.
It does strike us as being slightly strange that Hamilton has not yet committed to staying at Mercedes – or extending his F1 career, more generally – as we head towards October, but perhaps nothing should be read into that at all.
Maybe Perez would prefer the security of knowing he has something sorted for next year but, either way, he did his future prospects plenty of good in Russia.
Leclerc fulfils Ferrari's limited potential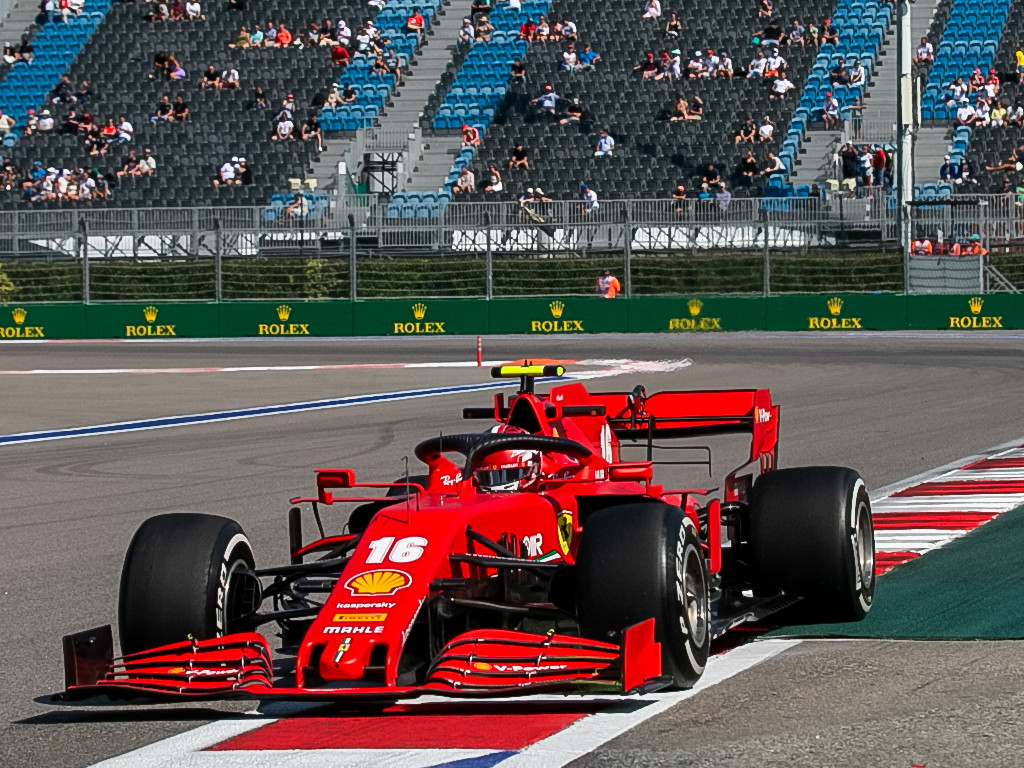 Just as upbeat as Perez post-race was Charles Leclerc, who again got 100% out of his Ferrari's potential by finishing P6, four places above his grid position.
Apart from a first-lap incident with Lance Stroll that contributed to the appearance of the Safety Car, Leclerc drove another excellent race – but was helped greatly by his team-mate Sebastian Vettel, who held up Esteban Ocon in the Renault.
That meant Leclerc was ultimately able to split the Renaults. However, Vettel, reduced to the role of wingman here, ended up in P13.
That situation is a symbol of the former World Champion's decline and things will need to be very different when he joins Aston Martin next year.
After all, if Vettel found himself having to play second fiddle to Lance Stroll, something really would be drastically wrong.
Ricciardo wins the Renault battle
Lap 32 // Daniel is told about his penalty: "Ok, I'll drive faster. That's my bad. I'll make up for it."

— Renault F1 Team (@RenaultF1Team) September 27, 2020
While Leclerc was the filling in that Renault sandwich, it was Daniel Ricciardo who was on top of Esteban Ocon to continue the trend of the whole season.
Granted, Ricciardo is much the more experienced of the duo, but he is leaving the team at the end of the season to join McLaren whereas Ocon stays on to partner Fernando Alonso.
The Frenchman was given more than enough opportunity to attack and pass Vettel but could not pull it off, whereas Ricciardo did so relatively quickly after being let through by Ocon under team orders – albeit the Australian incurred a five-second penalty, which was eventually rendered academic, when he locked up and went off track at Turn 2.
For much of the campaign, Ocon has not been doing enough to show why he was so highly-rated during his Mercedes junior days and having been clear second best to Ricciardo again here, you have to wonder just how he will fare up against Alonso directly in 2021.
Jon Wilde
Follow us on Twitter @Planet_F1, like our Facebook page and join us on Instagram!