It may be in Bahrain but with a new track and stand-in drivers, there's little else the Sakhir GP has in common with the race it follows.
It was already clear we wouldn't be in danger of seeing two near-identical races in a row when it was announced the second of them would take place on the circuit's Outer track.
In case a new layout isn't enough change for you though, three teams will also have new faces in their cars.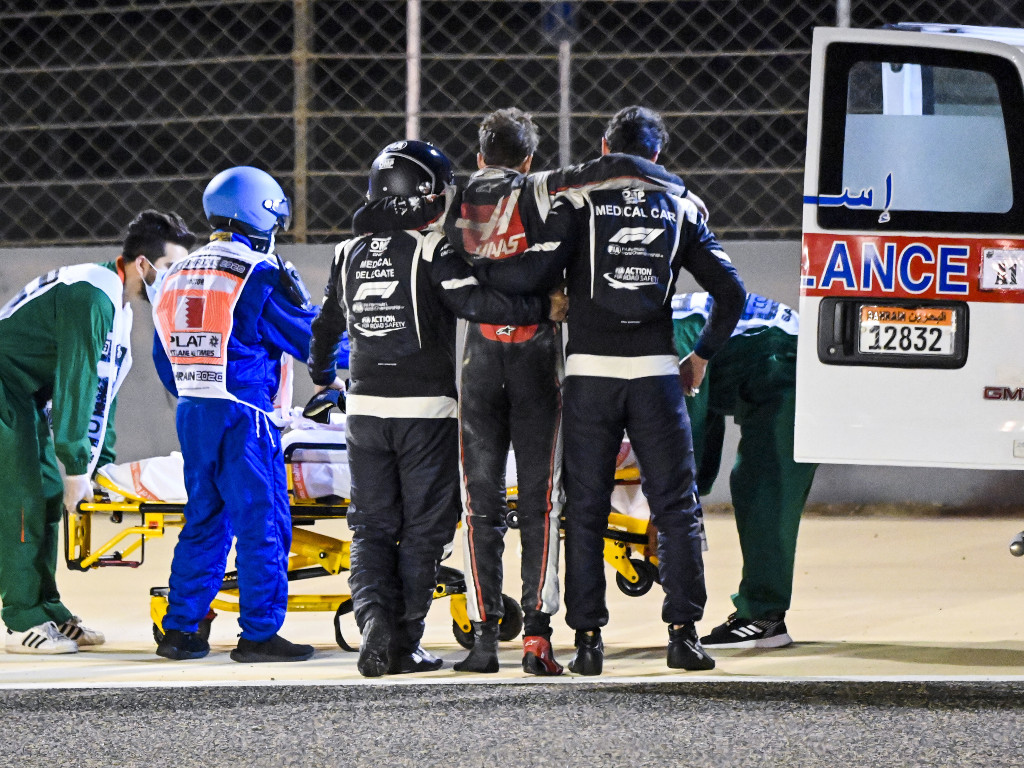 The first of them to be confirmed was Pietro Fittipaldi, who will be making his F1 debut for Haas – but it's fair to say he'll wish it came in different circumstances.
Racing became something of an after-thought last time out after Romain Grosjean's horrific Lap 1 crash shook the sport and the world. The image of him emerging from the fire after crashing through the barriers will go down in F1 history.
What's even more remarkable, however, is the fact he did so largely unscathed, thanks to the heroics of himself, medical staff and marshals, and the ever-improving safety of the sport's machinery.
Inevitably though, the incident did leave some marks. Specifically, burns to his hands and ankles. Given this, the decision was made for him to sit out the second of the two races in Bahrain, with reserve driver Fittipaldi taking his place.
The American team won't want to put too much pressure on his somewhat inexperienced shoulders, but being just three points ahead of Williams and five behind Alfa Romeo in the Constructors' World Championship, there's no doubt he needs to perform well enough to be ready to make the most of any opportunities.
Haas' efforts to avoid finishing rock-bottom have been made somewhat easier by the fact Williams will also be fielding a rookie in Jack Aitken. Like Fittipaldi, he is a reserve driver with next to no actual experience of Formula 1 race weekends.
If he can impress the team, he could make himself the number one candidate should a seat there become available in the future, which could happen sooner rather than later depending on how a certain Brit performs elsewhere…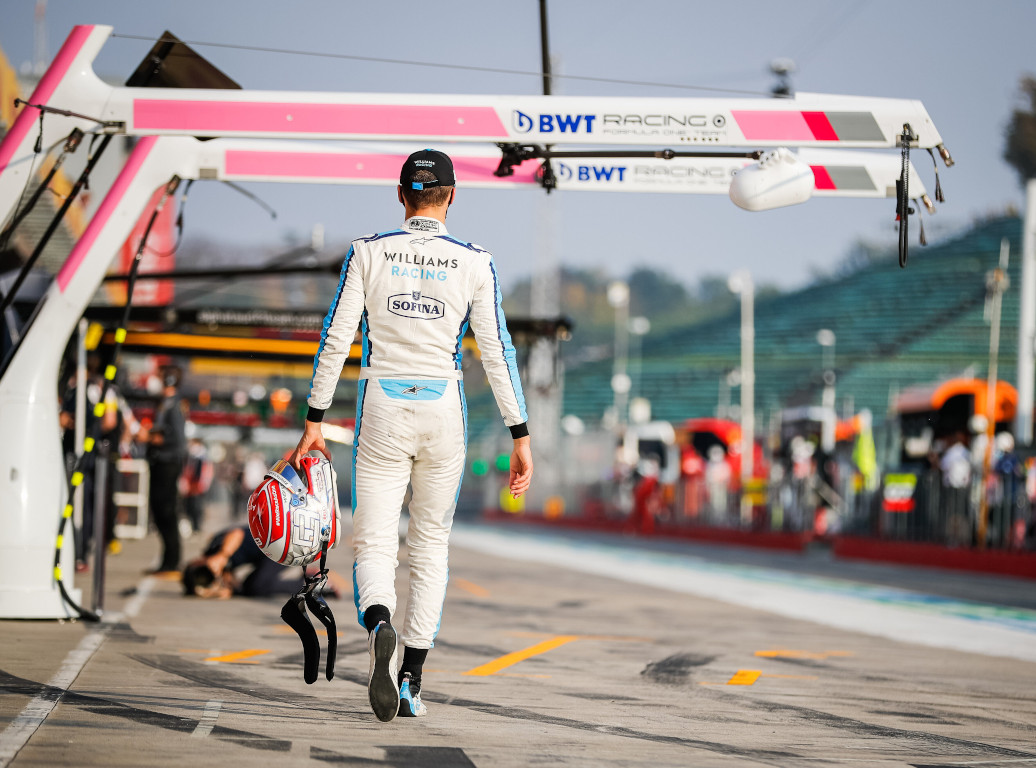 As soon as it was announced that Lewis Hamilton would miss the Sakhir Grand Prix after testing positive for COVID-19, attention quickly turned to who would replace him, and the answer is an exciting one. George Russell.
He's had precious few opportunities to prove just how good he is at Williams, but now has a huge chance to do just that and finally score his first points in F1. While he will be happy to get that monkey off his back regardless, he will be aiming for far more than just a top-10 finish.
Rather tantalisingly, how he performs in comparison to Valtteri Bottas and the rest of the field may finally provide us with some answers to the age-old debate of 'is it Hamilton or the car?'
Another big debate is whether Bottas deserves to be in a Mercedes next year ahead of Russell, and how he performs will go a long way to answering that. Quite simply, it's his most important weekend in a long time.
If he comfortably gets the better of the Briton, as he really should, it can be argued he is a good driver and Hamilton just super-human. If he does not, questions will continue to be asked. It really is a case of win or bust for the Finn.
What's more, if he doesn't take victory, Max Verstappen is the most likely man to do so, especially considering he was leaps and bounds ahead of everyone except Hamilton last time out in Bahrain. If he does win the race, Bottas will at best take a six-point lead over the Dutchman into the final race of the season and at worst, drop behind him.
Verstappen was joined on the podium by team-mate Alex Albon at the Bahrain GP – the first time two Red Bull drivers had finished in the top three since Brazil 2018. Taking P3 was certainly a good result for the Thai driver, but given he only got it because Sergio Perez, who was leading him comfortably, suffered an engine failure, it may not have been a drive strong enough to ensure he keeps his seat ahead of the Mexican for 2021.
With Hamilton absent, Albon will be expected to make it two top-three finishes in a row and if he can do, and not be so far behind his team-mate this time, he may well finally convince Helmut Marko and Red Bull to keep him around.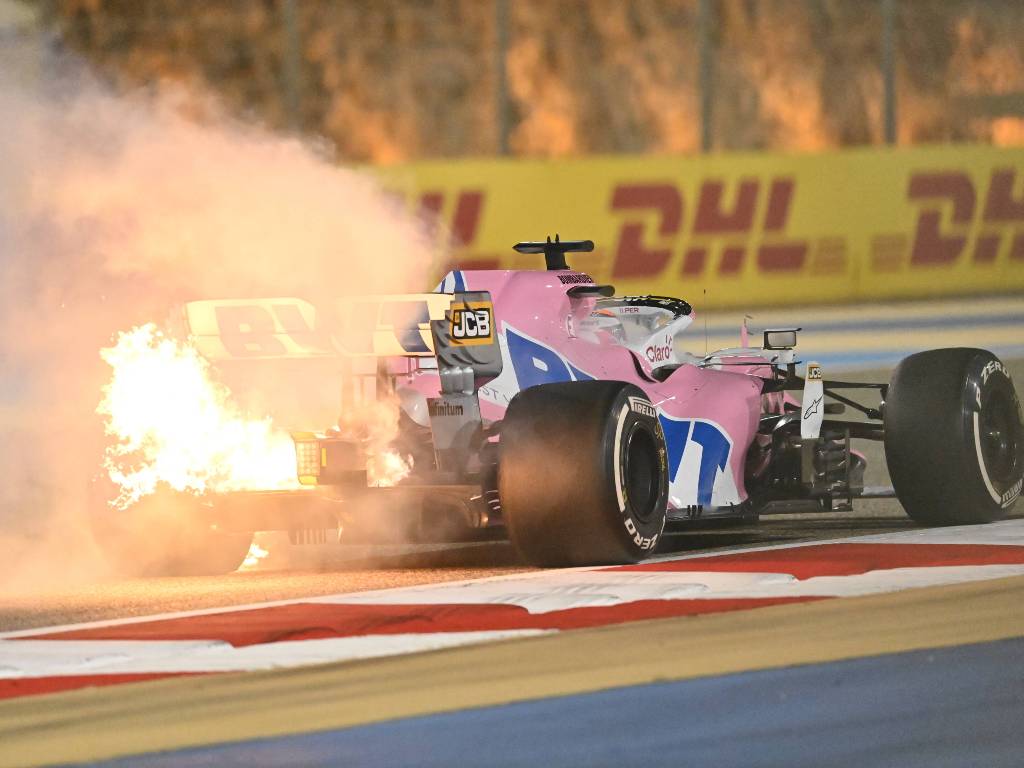 Perez, meanwhile, just has to do exactly what he did in the last race and hope his car does not let him down this time. Before his retirement, he had got the better of Albon with ease for over 50 laps despite being in slower machinery. If he does so for a second week in a row, Red Bull will have to take notice.
His battle for the 2021 seat there is not the only one he's in. His retirement put him on the back foot in his quest to take P4 in the Drivers' Championship and secure P3 in the Constructors'  Championship for his team. With just a two-point deficit to Daniel Ricciardo in the former, he will fancy his chances, but achieving the latter will be far more difficult…
That's because McLaren had an excellent race, with Lando Norris and Carlos Sainz crossing the line in P4 and P5 respectively. That gave the British team a sizeable lead of 17 points over Racing Point in the standings, but with the pink panthers sure to be strong at such a power-dependent circuit, the fight is by no means over.
Bearing that in mind, Sainz and Norris will have to play the team game and not pay too much thought to their own inter-team battle, which the Briton currently leads by a single point.
As well as chasing McLaren, Racing Point will also have to watch out for Renault behind them. The French team did not have a great race last time out but, finishing in P7 and P9, did close the gap to Perez and co to just 10 points. P3 may be out of reach but P4 certainly is not.
Daniel Ricciardo will almost certainly be more interested in holding on to that very spot in the Drivers' Championship after reclaiming it thanks to Perez's retirement and Charles Leclerc's P10 finish. His team-mate, Esteban Ocon, meanwhile, will just want to restore some pride after being passed by the Aussie twice last week.
The first of the two races in Bahrain was not a good one for Leclerc, who was lucky to score a point. To make matters worse, he also enraged team-mate Sebastian Vettel early on, squeezing him and causing him to drop back. The German could not recover and finished P13.
Neither of them will be feeling optimistic heading into the Sakhir GP given the importance of straight-line speed. To say that's an area their car doesn't excel in would be an understatement.
AlphaTauri are perhaps the team on the grid with the least to fight for, given the considerable gaps to the teams either side of them in the standings. After, through no fault of his own, causing Grosjean's crash last week before flipping Lance Stroll over, Daniil Kvyat will surely just be happy with a quiet, uneventful race…
Finley Crebolder
Follow us on Twitter @Planet_F1 and like our Facebook page