The silver reign of terror is truly upon us. Mercedes are enjoying a spell of dominance never before seen in Formula 1, and it's clear Ferrari have too many issues to challenge them. Could Red Bull?
There's a strong case to be made for Verstappen and co. While Ferrari are their own worst enemy, constantly tripping over themselves, Red Bull have one driver at least over-achieving in his machinery. If you went through each issue Ferrari suffers from individually, you'd see that Red Bull have no such problems, so let's do just that.
Strategy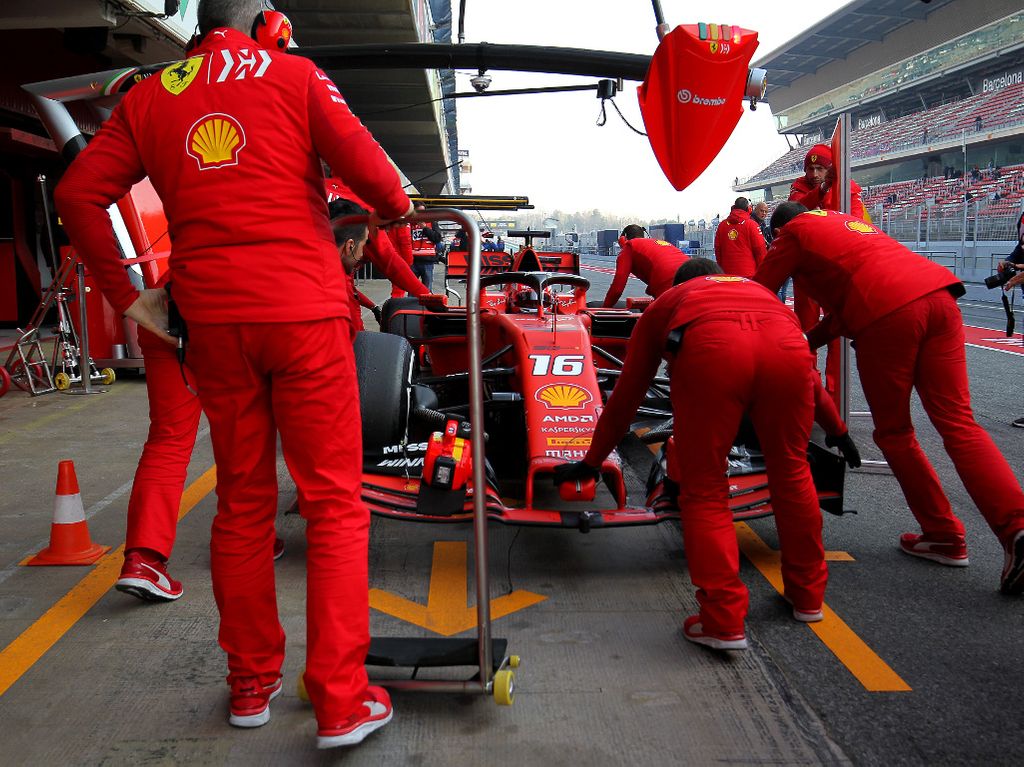 Unless you've been living under a rock, you'll be well aware that Ferrari have made countless errors when it comes to strategy.
Last season, they had a good enough car to beat Mercedes but threw away various points due to mistakes, such as in Singapore when they pitted Vettel too early and cost him a win and any chance of the championship. It's the same old story this season.
They have made questionable tyre decisions in nearly every race, whether it be keeping Leclerc out for far too long in Baku or putting him onto hards (?!) in Barcelona.
Red Bull, on the other hand, have more than made up for having a slower car by nailing their strategy every race so far this season.
In China, for example, Ferrari were undoubtedly quicker but Verstappen managed to finish ahead of Leclerc after successfully executing the undercut on him and was extremely close to catching Vettel for P3.
If they can manage to beat Ferrari with a slower car, we can only imagine what they could if they had more pace.
Team Orders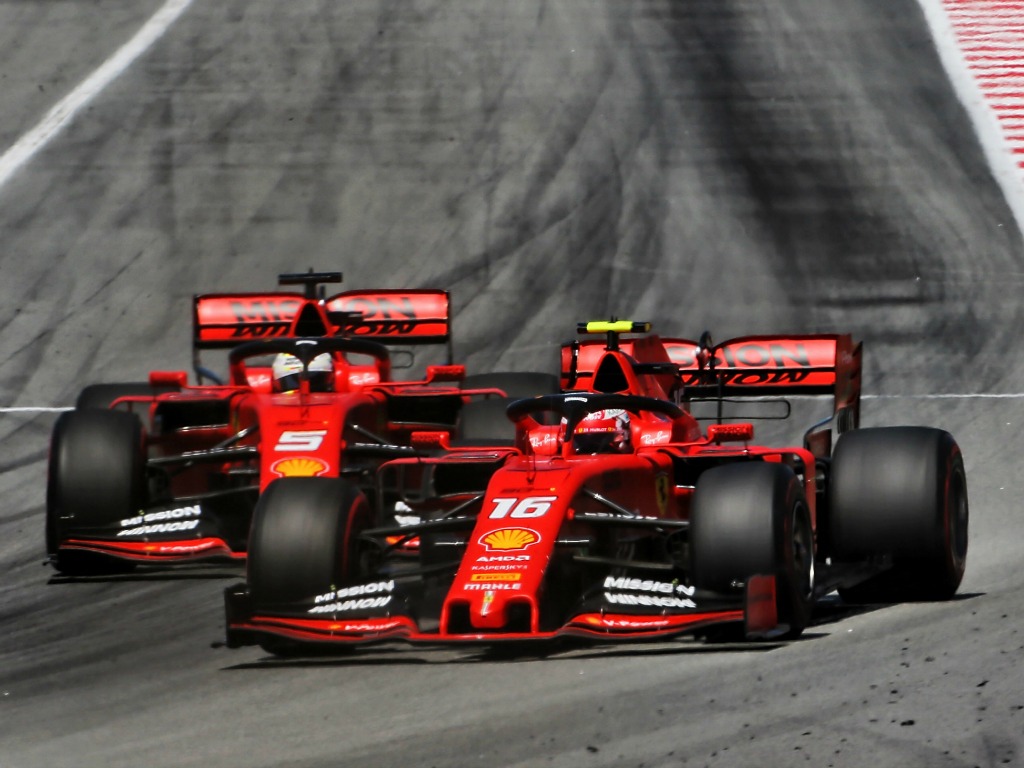 Ferrari also now have far more issues regarding team orders. When Raikkonen was at Ferrari, he rarely challenged Vettel, and if he found himself ahead, he'd have no issues moving aside.
Now though, the team have a driver more than capable of matching Vettel. The German driver and Leclerc have often claimed the other is holding them up and Ferrari have continually taken far too long to decide whether to switch them or not, meaning both lose even more time to Mercedes and Verstappen.
It's fair to say Red Bull have no issues whatsoever when it comes to drivers clashing. Granted, Pierre Gasly being so far off Verstappen may be detrimental for them in terms of the Constructors', but it does leave their number one driver with the chance to get his best possible results.
Take the last race for example; Gasly may have been languishing in P6, but while the Ferrari's were holding each other up, Verstappen went on to finish P3, comfortably ahead of them with no team-mate to complicate matters.
Leadership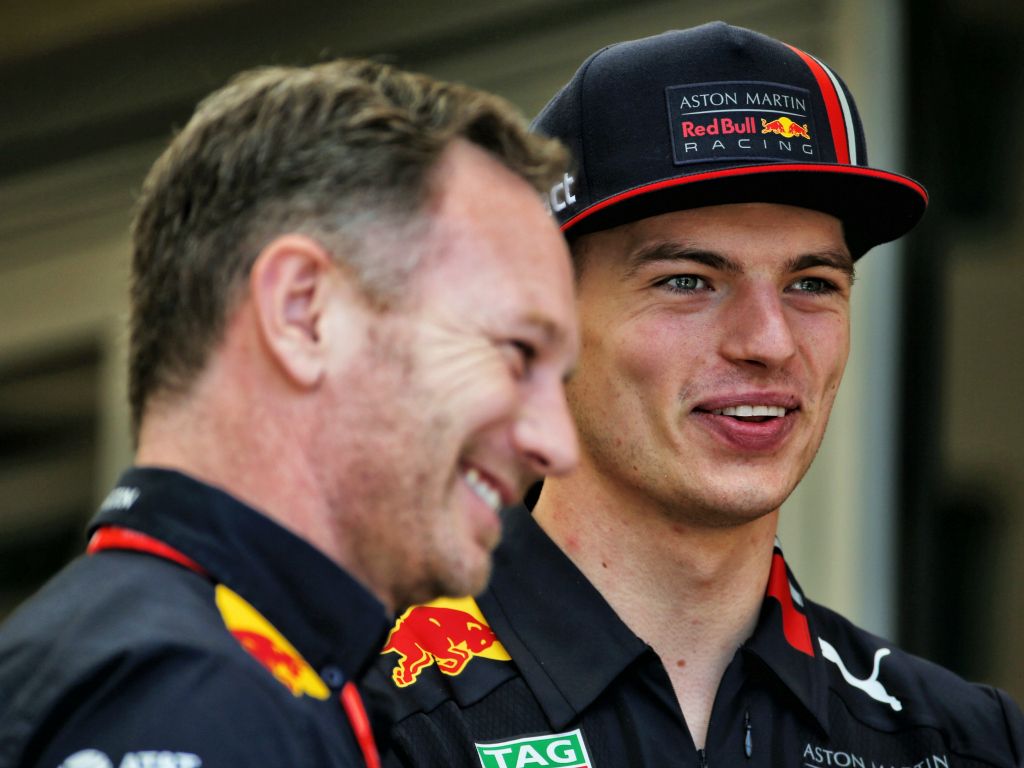 Maurizio Arrivabene was sacked by Ferrari shortly before the start of this season and replaced by Mattia Binotto. Arrivabene was never particularly popular or successful and many hoped that Binotto would improve things. So far, that hasn't been the case.
The team needs a clear direction and philosophy for the season, but the team principal seems to change his mind on what this is every race. Even during races, it can be unclear; in Barcelona, Vettel's engineer believed the two drivers were on differing strategies, while Leclerc's thought they were on the same one. This confusion suggests a serious lack of communication and leadership in the team.
Say what you will about Christian Horner, but he certainly doesn't have these problems. He has been the team principal at Red Bull since its birth in 2005 and has overseen the team win four Drivers' Championships and four Constructors' Championships.
Granted there have been some issues (who can forget Multi-21?) But generally, the team have been productive and effective, getting the most out of their car. Unlike Binotto and co, Horner and his team are also decisive; just look at when they replaced Kvyat with Verstappen in 2016 – it's fair to say that worked out pretty well…
Drivers
Vettel post-race team radio: "I know it's hurts being so far behind this weekend but let's remember we do something that we love. Grazie tutti. Forza Ferrari. Sempre."#SpanishGP #Seb5 pic.twitter.com/0F592Eimlj

— tami. (@Vetteleclerc) May 12, 2019
Forgetting about strategy, team orders and any other off-track factors, both Ferrari drivers have made their fair share of errors this season. Ever since the second half of last season, Vettel hasn't been driving anywhere near his best.
The German hasn't won a race in eight months now and is spinning so much, as he did in Bahrain, that it's become a bit of a running joke.
As for Leclerc, he's generally been impressive but has still made costly errors, most notably at Baku when he crashed in qualifying, ruining his weekend.
Verstappen, on the other hand, is by far the biggest reason that Red Bull are managing to fight Ferrari and is arguably the driver of the season. He has quite frankly been phenomenal, as Horner said himself, since the end of last season.
While this time last year he was being too aggressive and making too many mistakes, this year he is being consistent, disciplined and still has incredible pace. He hasn't finished lower than his grid position since the Hungarian Grand Prix last season and if his car had enough pace, he'd undoubtedly be challenging for the championship.
Pace
Sadly though, that's a big if. The main reason that both teams can't compete with Mercedes at the moment is quite simply because they're too slow. Red Bull and Verstappen are undoubtedly in much better shape than their Ferrari counterparts to take the fight to Mercedes, but simply don't have the pace to do so yet.
Let's all just hope that they can make some serious developments as the season goes on because let's be honest, we'd all kill to see Hamilton vs Verstappen.
On the bright side, the Red Bull has always been strong at Monaco, so maybe we'll get a glimpse there…
Finley Crebolder
Follow us on Twitter @Planet_F1 and like our Facebook page