Mercedes 1-2 streak ends; all guts no glory for Leclerc
Sebastian Vettel ensured the Mercedes one-two run ended at five, while Charles Leclerc saw no reward for his 'to hell with it' strategy at the Monaco GP.
Here is how race day unfolded at arguably the most iconic circuit in the world…
It's Kimi Raikkonen's 300th grand prix weekend. Not like he was bothered, of course. You're still getting a cake though!
Congrats, legend 👑#Kimi300 #MonacoGP pic.twitter.com/ac9Xo9uDG6

— Alfa Romeo Racing (@alfaromeoracing) May 26, 2019
The tributes to the wonderful Niki Lauda continued throughout the build-up to race. All 20 drivers heading to the parade with those famous red caps strapped on.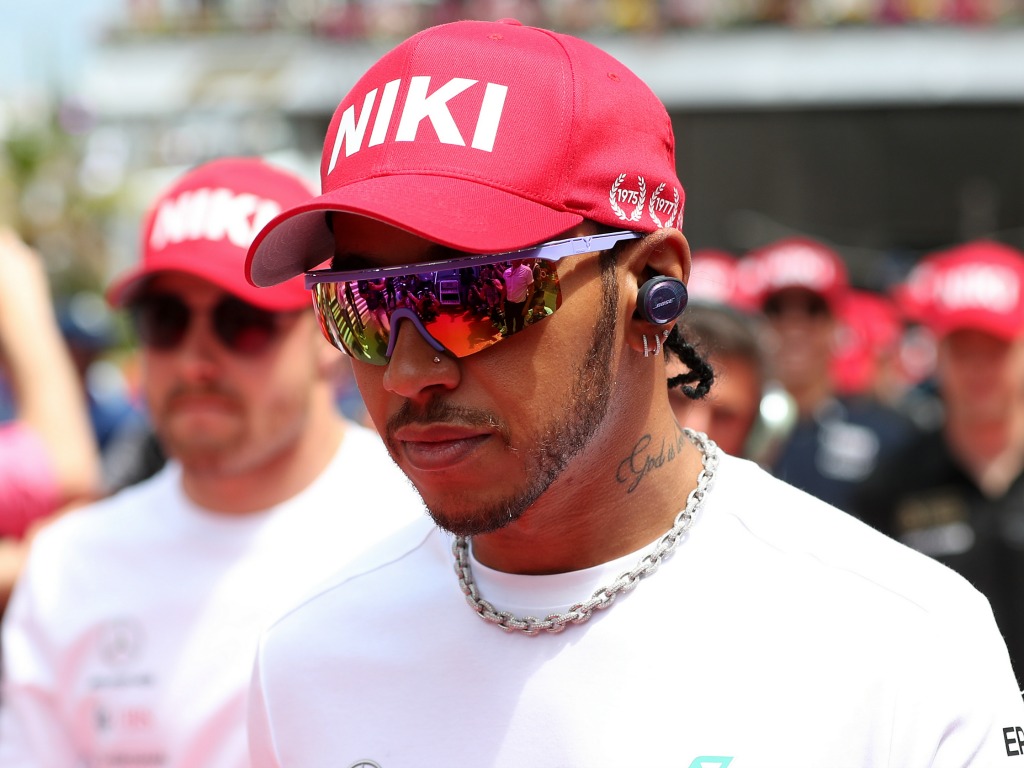 Nice touch.
No rain around for the start, the drivers were split yesterday on whether they wanted a dry or wet race, but the neutrals were largely leaning towards the latter.
So far, it's dry…#MonacoGP 🇲🇨 #F1 pic.twitter.com/Wd8n0Lh4bR

— Formula 1 (@F1) May 26, 2019
Max Verstappen gave it a go, But Lewis Hamilton kept his lead off the line with Valtteri Bottas slotting in behind.
Verstappen gave it a go on Bottas there! pic.twitter.com/TgsE0R0EUp

— iGP Manager (@iGPManager) May 26, 2019
Charles Leclerc wasn't kidding when he said he needed to risk even crashing to recover lost ground from Saturday.
Leclerc, deshaciéndose de Norris. P13 #MONmovistarF1 pic.twitter.com/WO6BwnF8Sh

— F1 en Movistar+ (@movistar_F1) May 26, 2019
And crash he did after a kiss of the barrier at Rascasse…out came the Safety Car much to Mercedes' frustration after they, Verstappen and Vettel had built a nice buffer over the pack.
Leclerc is desperately trying to get back to the pits, but is spewing rubber all over the track.

Plenty of damage done to the rear though as a result.#F1 #MonacoGP 🇲🇨

— Motorsport Week (@MotorsportWeek) May 26, 2019
Things got worse still for the Silver Arrows as the leading foursome pitted – what looked an unsafe release from Red Bull saw the Dutchman emerge alonsgide Bottas before he eased the Finn into the barriers.
Bottas would come in again next time around to bolt on the hards as they looked to go to the end and get Red Bull back that way – a five-second time penalty for Max was soft to say the least.
Mercedes confirm a suspected puncture for Bottas, reasoning his second stop. He's dropped to P4 now behind Vettel #F1 #MonacoGP

— Luke Smith (@LukeSmithF1) May 26, 2019
We almost saw a Mick Schumacher F2 repeat as Antonio Giovinazzi sent Robert Kubica spinning at Rascasse, causing a brief traffic jam.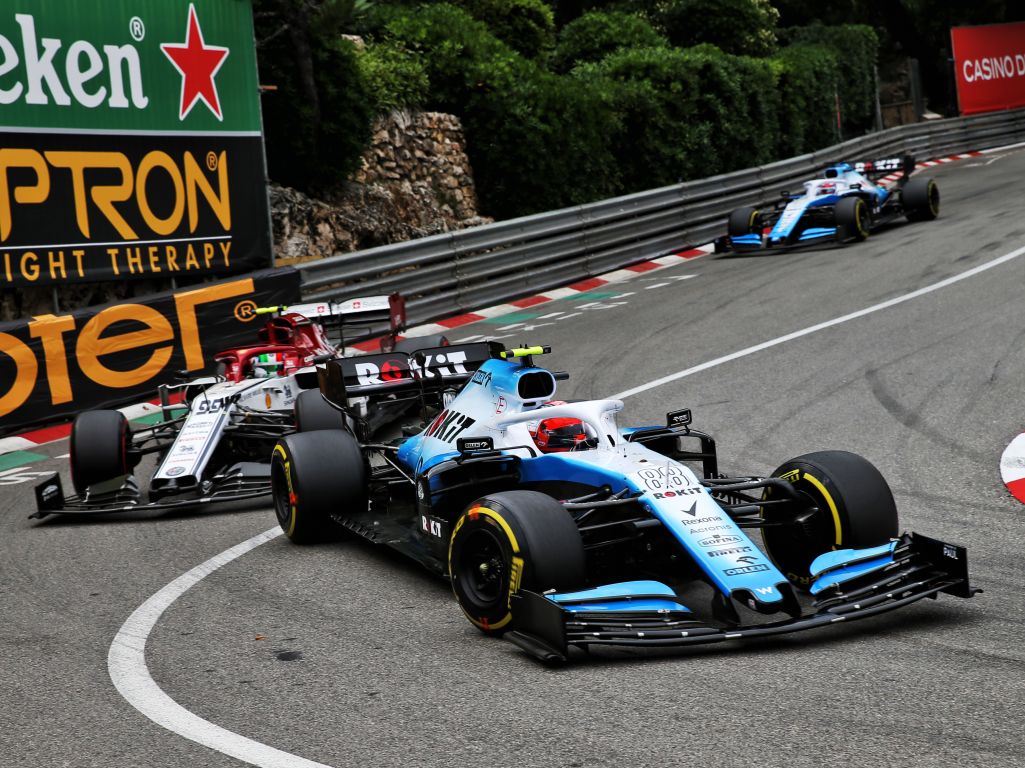 Meanwhile, Leclerc called it a day…
Too much damage on the car, Ferrari and @Charles_Leclerc had to retire the car

Charles on the team radio: "I'm sorry…"#F1 #MonacoGP #Charles16 pic.twitter.com/1CLRMkfbnZ

— Charles Leclerc #16 (@LeclercNews) May 26, 2019
Hamilton continued to hold off Verstappen as the race went beyond halfway, but the Brit wasn't happy with those medium tyres.
Halfway…#MonacoGP 🇲🇨 #F1 pic.twitter.com/IBjNP9RVKl

— Formula 1 (@F1) May 26, 2019
Hamilton was shouting away at his engineers, stressing that the tyres would not make it to the end as Vettel closed up on the leading pair.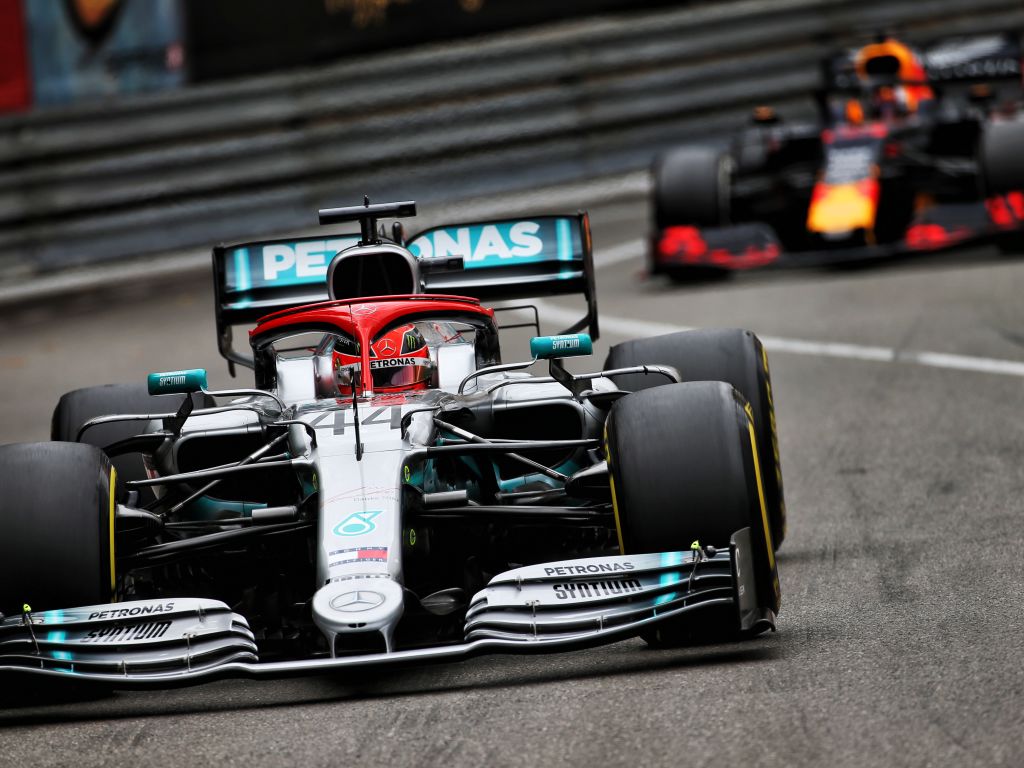 Mad Max made a cameo appearance as he clipped Hamilton into the chicane, but both escaped without damage.
Verstappen tried it and they touch!#F1 #MonacoGP pic.twitter.com/L2zS7eO3BP

— Vincent Bruins (@VincentJBruins) May 26, 2019
The reigning champ held on to make it six wins from six for Mercedes in 2019 – Verstappen dropped to P4 with his penalty meaning Vettel was the man to end the Silver Arrows' 1-2 streak.
Race result #MonacoGP 🇲🇨🏁: HAM, VET, BOT, Max P4 👊, Pierre P5 💪, SAI, KVY, ALB, GRO, RIC. #F1 pic.twitter.com/pxfbz8JJjG

— Aston Martin Red Bull Racing (@redbullracing) May 26, 2019
Follow us on Twitter @Planet_F1 and like our Facebook page.