Sebastian Vettel heads to Aston Martin searching for another career revival, but can the four-time World Champion do it again?
2021 will be Vettel's fourteenth full season in Formula 1, having competed for Toro Rosso, Red Bull and Ferrari between 2008-2020, a glittering career that started back in 2007 with a single appearance for BMW Sauber in the United States GP.
However, Vettel's next move to Aston Martin for 2021 isn't the first time that the German racer has escaped an environment where his achievements have made way for substandard performances.
Vettel has been able to rebuild his career in the past with a change of scenery, but can he pull the same trick twice?
First, let's revisit the career-defining team switches that Vettel has made previously in his career.
Toro Rosso to Red Bull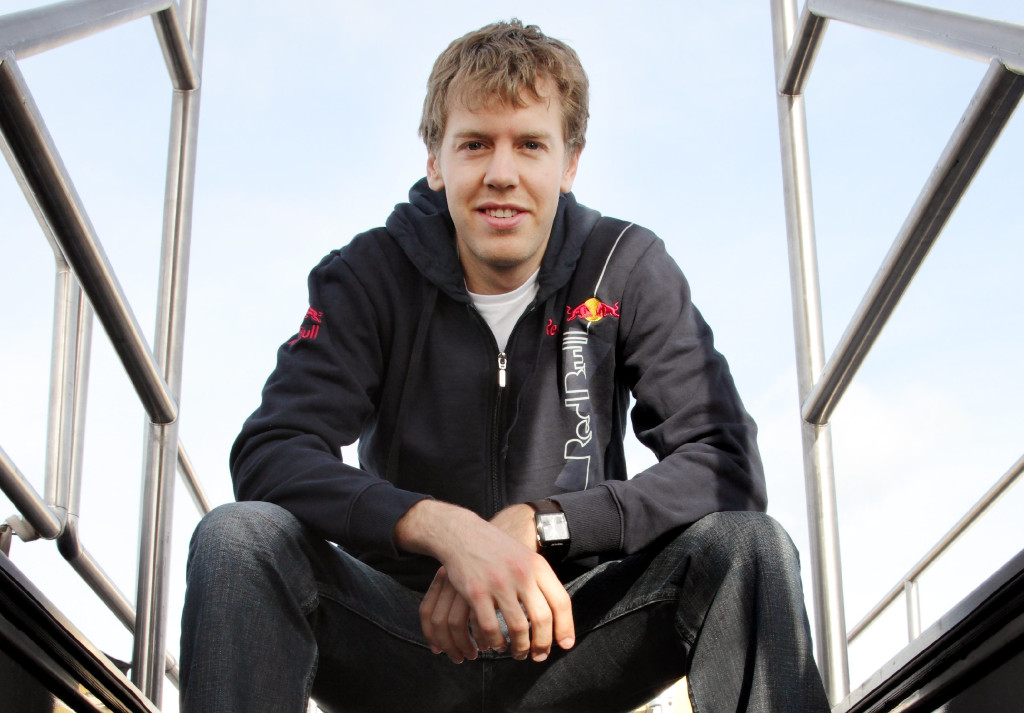 After impressing in 2007 during his debut and only race with BMW Sauber at the United States Grand Prix, Vettel was soon snapped up by the Red Bull driver programme and assigned to their junior team Toro Rosso.
Vettel continued to demonstrate his unlimited potential, taking P4 at the Chinese Grand Prix later that year, before putting himself in the history books with victory for Toro Rosso at the 2008 Italian Grand Prix. It was the first win of his career, and the only in the history of the Toro Rosso name. The fact it came on home soil for the team made Vettel's accomplishment even sweeter.
Vettel was ultimately called up to Red Bull for 2009, and in an RB5 now ready to challenge for wins, thrived instantly.
He would go on to claim four Drivers' Championships in a row between 2010-13, while Red Bull made it title doubles in all four of those seasons by lifting the Constructors' Championship as well. Without doubt, this was the absolute pinnacle of Vettel's career.
Red Bull to Ferrari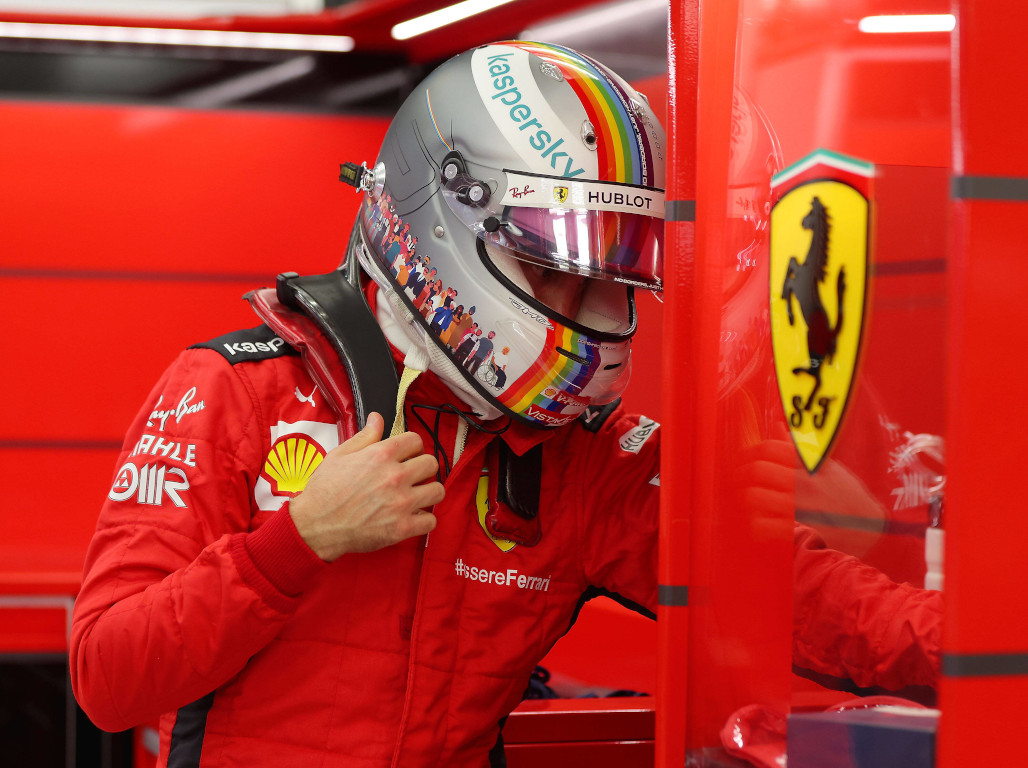 For 2014 though the entire landscape of Formula 1 changed with the introduction of the V6 turbo hybrid engines, and the same was true for Vettel's career.
No longer the dominant force, Red Bull had to settle for a distant P2 in the 2014 standings, but of greater concern to Vettel was the fact that new team-mate Daniel Ricciardo, who had been called up from Toro Rosso, comfortably had the beating of him.
With a best finish of P2 that year, the tide had clearly turned for Vettel at Red Bull and he set about securing an escape, one which arrived in the form of Ferrari.
Instantly Vettel looked revitalised in Ferrari red, taking three race wins in a 2015 season where he was the only driver to put any sort of pressure on the dominant Mercedes outfit.
Come 2017, Ferrari and Vettel had elevated themselves to true title contenders, and though it wasn't to be that year, initially the chance was there again for 2018.
The 2018 campaign changed drastically though when Vettel crashed out of the lead of his home race at Hockenheim, and from there Vettel's season never recovered. Nor did his Ferrari career.
For 2019 he had another young gun to deal with in the form of Charles Leclerc who swiftly whittled away Vettel's number one status in the team. And while this time Vettel was more prepared and up for the fight, Leclerc still finished the 2019 campaign with more wins and points than his vastly more experienced team-mate.
Ferrari to Aston Martin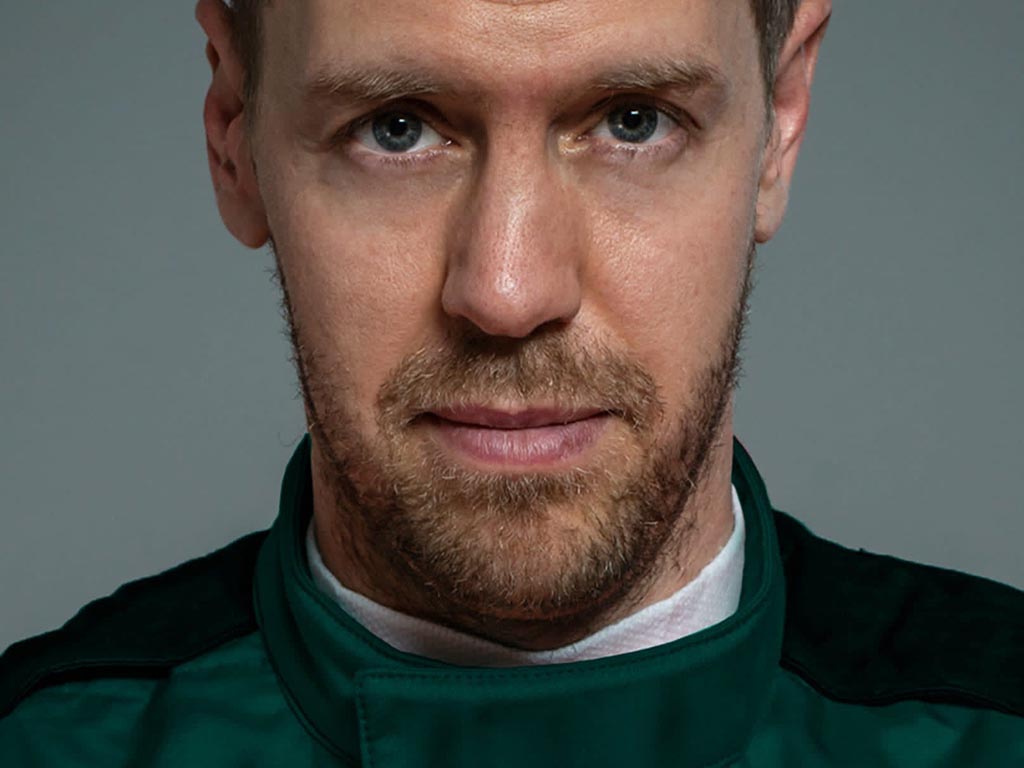 2020 was then an absolute disaster for Vettel, by far the poorest season of his career as he slumped to P13 in the Drivers' Championship with only one podium finish. The same story of decline, but this time he wasn't the one in control.
Before the delayed season had even begun Ferrari announced that Vettel would not be handed a new deal for 2021. It was not the decision itself which was shocking, as many felt that Vettel was no longer justifying his lavish salary, but the fact that it was made before a single lap of the season was completed proved very surprising.
Few would have expected Vettel to perform at his best in 2020, who would in an environment where you knew you were not wanted? But the sheer drop in his performance level led many to believe that his Formula 1 career was over.
However, Vettel insisted he was not done, and secured a new project in the form of Aston Martin with the British brand making their return to Formula 1 for the 2021 campaign.
With Lance Stroll as a team-mate, the Canadian very much still on a learning curve in Formula 1, Vettel is set to be the centrepiece of that team.
Aston Martin – present
Ladies and Gentlemen… Seb has entered the building. 🤩 #WelcomeSeb

[No, seriously… that's literally the video.] #IAMF1 pic.twitter.com/Ajhj1ePI9Z

— Aston Martin Cognizant F1 Team (@AstonMartinF1) January 26, 2021
The question is, does Vettel have it in him for another career renaissance? This time the situation is very different, he is not going into a team that instantly can compete for podiums and wins.
Under their former identity of Racing Point, the team finished P4 in the 2020 Constructors' Championship, and while P3 was possible, under normal circumstances they were no match for Red Bull or Mercedes.
With the bulk of the 2020 chassis being carried over to 2021, Vettel is very unlikely to be challenging for wins in 2021, instead it is a gamble on the new rules in 2022. This time Vettel will look to be on the right side of them and hope that, with his input, Aston Martin can become a force of the new era.
For us, this is crucial. Despite the dismal conclusion to his Ferrari career, a four-time World Champion like Vettel doesn't forget how to drive.
So, what do we expect from Vettel at Aston Martin? Well, we expect a wily veteran who will be competing at the head of the midfield, though with Sergio Perez now a part of Red Bull, the opportunity for podiums may be less prevalent than in 2020.
Nonetheless, if Aston Martin can build up some momentum in 2021 and get a firm grip on the 2022 regulations, then there is no reason why Vettel can't take a shot at a fifth World Championship.
But, if Aston Martin remain in the midfield, we can't see this move bringing the success Vettel desires. By Vettel's own admission, he isn't sticking around into his 40s like his pal Kimi Raikkonen.
Jamie Woodhouse
Follow us on Twitter @Planet_F1, like our Facebook page and join us on Instagram!