Is Sebastian Vettel in danger of losing his Ferrari seat?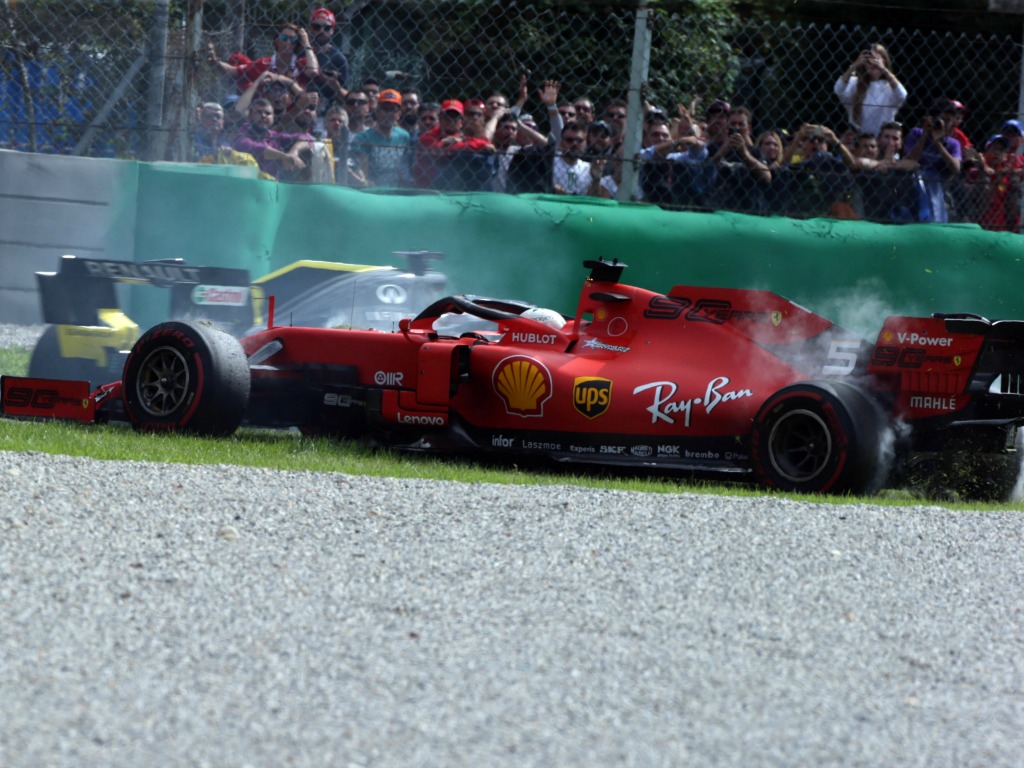 Sebastian Vettel's future at Ferrari, and indeed in Formula 1, is up for debate once again after yet another big mistake at the Italian Grand Prix.
While Vettel insists he still loves the sport, readers are still left pondering when he and Ferrari do go their separate ways.
At the end of this season? End of 2020 when his current contract expires? Does he now embrace a number two role behind Charles Leclerc in the meantime?
You can join the discussion over on the PlanetF1 forum here or head to the comments section down below…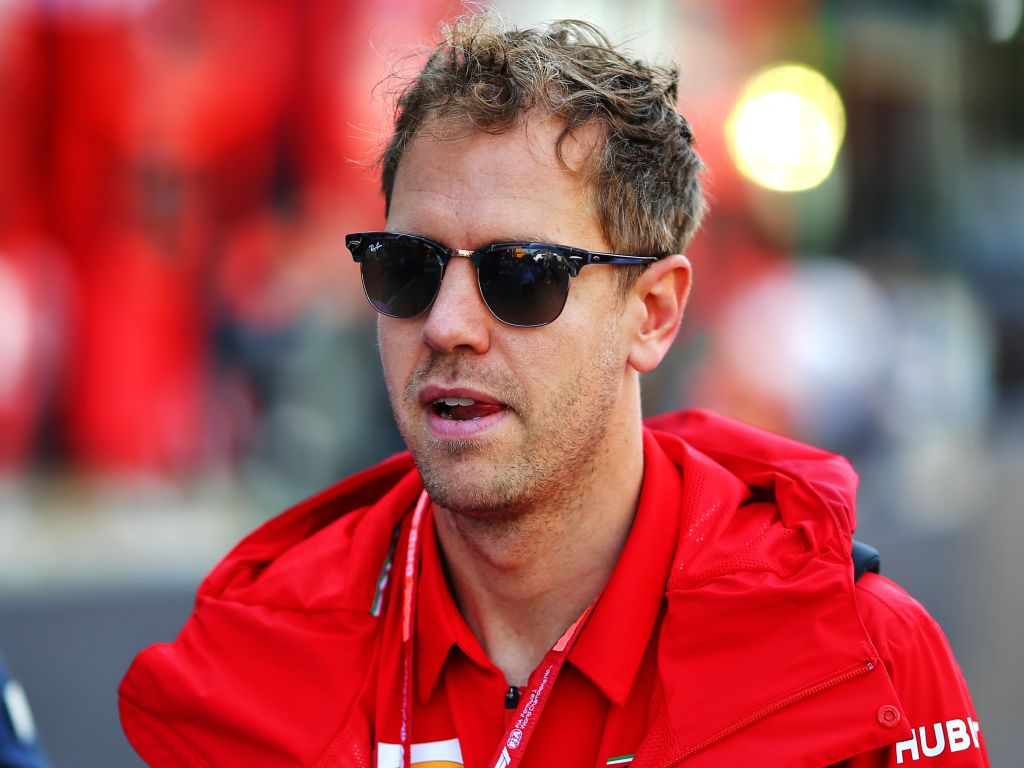 Who would replace him?
Vettel is in no danger of losing his drive unless someone obviously better from outside Ferrari becomes available.
This forum won't agree on exactly how many drivers fit that criteria if any but I think it's fair to say ATM that only the following drivers can even be considered part of that argument…
-Hamilton
-Verstappen
-Ricciardo
BMWSauber84
So you're saying there's a chance?
Given that Leclerc has caused his retirement twice, and still is 13 points ahead in the championship, it does show that Vettel must have been pretty terrible to be behind him.
I don't think Leclerc has had a very solid season either. Germany wasn't that long ago and that was a big mistake. I think that Vettel will continue and if he focusses on his performance rather than trying to beat his team mate, he might, well, beat his team mate.
He needs another break I think. But next year, I wouldn't say he is done.
I think he is just having a bad year or two. If he gets back to being solid, I think he will often be able to get the better of Leclerc and it will be a very solid team.
I think he still may have a chance to beat him this season, but is seeming less likely now.
TheGiantHogweed
Ferrari would need experienced replacement
Leclerc has actually made more mistakes this season so far. The last two races have raised a shield against the memory of those I suppose (although today's mistakes should be fresh in the memory despite his win, even he remembers those as he discussed them). Seb was not as lucky in his mistakes or with the stewards, but some of that that is out of a driver's hands.
Nonetheless, Seb cannot just lose his drive, Ferrari would have to make a very large payoff to replace him.
In addition, Ferrari would not bring in another young driver, and experienced drivers that are at Vettel's level would mean another humongous payoff to get them and then a huge salary to boot. So realistically, it can't happen unless Vettel just leaves.
bourbon19
Next year will be crunch time
No, because it would be expensive to buy him out and get an expensive replacement. Low downforce cars just don't suit him so he might be better next year if Ferrari add more downforce especially to the rear, notice he's always spinning off from the rears giving out.
2021 is his crunch year, if he doesn't start earning his superstar salary in 2020 he will be replaced even if it's only by a junior. Of course there's always Alonso lurking in the background and it's 50/50 at the moment he gets the 2021 seat.
Mas
One more year…then he's done
I think Vettel will see out his contract but then he will be done at Ferrari. I have two reasons for thinking this:
1. Vettel has the second highest salary on the grid and you don't pay that kind of money to someone to be a #2 driver.
Ferrari will be unable to justify keeping Vettel at the same pay rate and he would have to be willing to take a pay cut like Kimi did in order to keep his seat for 2021.
2. Vettel will be unwilling to remain at a team as the second driver. He has too much pride for that and his aspirations are to be champion.
I think he couldn't wait to see the back of Daniel and Red Bull after 2014 and he will be just as hasty to depart Ferrari after next year.
I don't see Sebastian regaining the upper-hand on Charles and, if you think back to the early races of the season, the points could be much worse for Seb right now if not for the preferential treatment he got early on.
Honestly, I struggle to imagine a scenario in which Vettel's time at the front in F1 is not over after next season. I think he will be out at Ferrari, Red Bull have Max and he won't be going there and Mercedes have Lewis so he won't find purchase there either.
Perhaps a Renault drive to replace a departing Ricciardo (if Daniel gets that Ferrari seat) is the best he can hope for.
Sandman1347
A shell of his former self
Can't believe what has happened to that guy. He is an absolute shell of his former self and is only embarrassing himself out there week in and week out. Terrible to see.
Does he want to keep getting embarrassed for another year? Sadly I think his competitive spirit will see him do one more year at Ferrari and it will likely be as a supporting role to Leclerc.
McLaren or Renault might be likely destinations for 2021 and on.
Kleefton
Follow us on Twitter @Planet_F1 and like our Facebook page.