Could Vettel be facing an early Aston Martin exit?
Sometimes in life, in work, in sport, things simply do not work out as intended from the get-go.
Sometimes, the best solution is to cut your losses, shake hands – or fist-bump in these socially-distanced times – and go your separate ways.
Hopefully, that will not be happening between Sebastian Vettel and Aston Martin any time soon.
Indeed, I will go a step further. Give me three wishes for the 2021 F1 season. Please? Thank you. One of them will be to see Vettel win a grand prix.
Of course, you can say Formula 1 owes the German driver nothing. Take 2010-13 when he completely dominated, winning four consecutive World Championships with Red Bull during a period similar to that which his hero Michael Schumacher had enjoyed with Ferrari a decade earlier.
Clearly, when he switched to the Scuderia himself, Vettel would have had high hopes of another Schumacher-esque era there, but he left after six years still on four titles as the Italian giants could never get the better of Mercedes over the course of a season.
Now, with a switch to Aston Martin which is probably his last big F1 challenge, the 33-year-old has two main priorities – firstly, to re-establish himself as a force after a miserable 2020 campaign; and secondly, to help turn this ambitious team into World Championship contenders.
The problem is, the start of the project on-track could hardly have gone worse.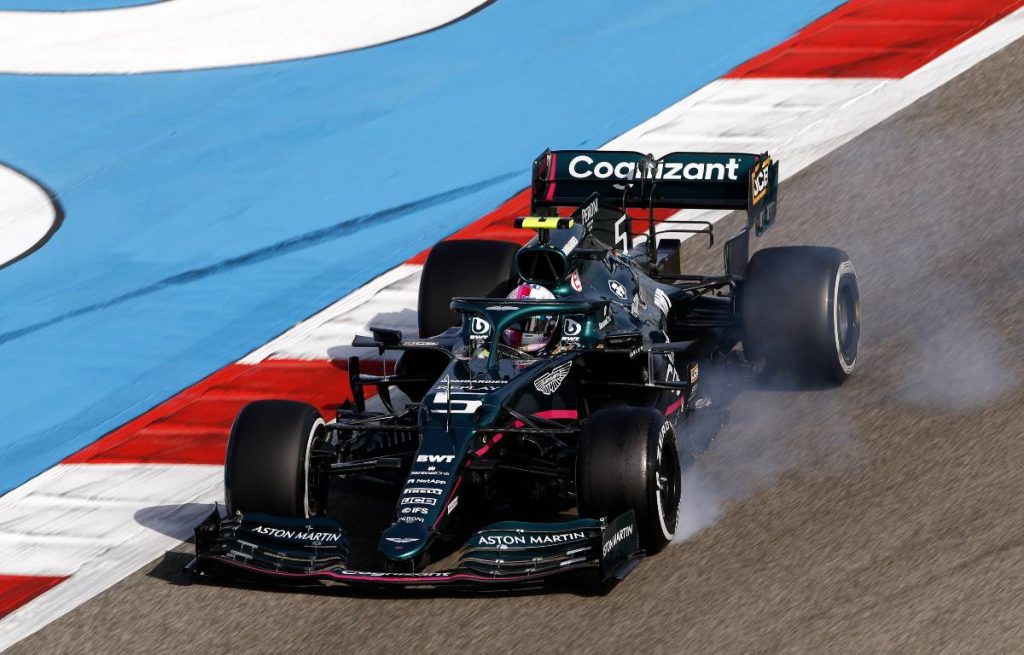 Three important marker points have been reached so far – pre-season testing, qualifying and a race, all in Bahrain. None of them resulted in a serious crash, but apart from that all three were little short of a disaster for Vettel.
Off the circuit, PR-wise, corporate-wise, everything looks great. An attractive British racing green car named after the first Bond girl, Honey Ryder; a stylish new TV advert promoting the brand, in which Vettel talks about "steps on a journey"; team principal Otmar Szafnauer bigging up his senior driver's influence, being "a performance engineer behind the wheel".
But Aston Martin will know full well that what really matters is the car being quick and the driver able to maximise its potential, and ideally more if possible.
It's extremely early days, of course. One race down out of a possible 23 this year. There is loads of time for everything to come right. Last year, Racing Point, as Aston Martin were then known, won one grand prix and had to wait until December 6 to do so.
The signs are ominous, though, for Vettel in particular. His team-mate, Lance Stroll, did not have a bad Bahrain Grand Prix, all in all. He started and finished 10th, a position which was certainly no worse than where the potential of the Aston Martin looks to be right now.
In contrast, Vettel did not get out of Q1 and was subsequently dropped to the back of the grid for failing to slow down for double waved yellow flags.
Then in the race, which was largely cleanly-contested all round after a harum scarum first few laps, he ran into the back of Esteban Ocon at Turn One when misjudging his rival's natural line into the corner.
Vettel initially blamed the Alpine driver over the team radio but later apologised, by which time he had been penalised 10 seconds by the stewards to rack up a total of five penalty points for those two incidents on Saturday and Sunday.
Tempers flared on the airwaves after their collision on Lap 44

But Seb went to find Esteban after the race 👀 🤝 👊#BahrainGP 🇧🇭 #F1 @OconEsteban pic.twitter.com/mJfDL4Dj2J

— Formula 1 (@F1) March 29, 2021
Check out all the latest Sebastian Vettel/Aston Martin merchandise via the official Formula 1 store
Unfortunately, it's all a bit too familiar from last year. We became completely used to seeing a 53-time race winner looking thoroughly downbeat in his post-race interviews, having to explain away collisions, spins or lack of performance, uttering phrases like "it is what it is" and "not what we'd hoped for".
Substitute green overalls for red and, on Sunday evening, it could have been 2020 again.
But none of us want it to be last year again for obvious reasons, and clearly Seb too. That was his F1 annus horribilis, he hoped, and a move to Aston Martin along with COVID-19 vaccines for the world would make 2021 immeasurably better.
The tweaks to the technical regulations have not suited Aston Martin, they admit that. Szafnauer could not mention it enough in his 'view from the pit wall' interview during Sunday's race on Sky F1, they know they have work to do and there is a good chance they will improve.
However, on early evidence, it is understandable to think it will be team owner's son Stroll, a driver who has attracted plenty of criticism during his F1 career, who looks likely to benefit more from any progress the team make than his much more experienced colleague.
The last thing we wanted to be doing, even before March is out, is deliberating whether the game is up for Vettel in F1. But even the professionals have been expressing their fears.
David Coulthard said: "I just don't see how he's going to rediscover that mojo. If Lance does to Seb what Charles Leclerc did to Seb, I just don't see how he [Vettel] can finish the season."
Vettel's former Red Bull team-mate Mark Webber added: "I'm a bit nervous about how this season will unfold for him. How many bullets has he got left in his magazine? I don't know."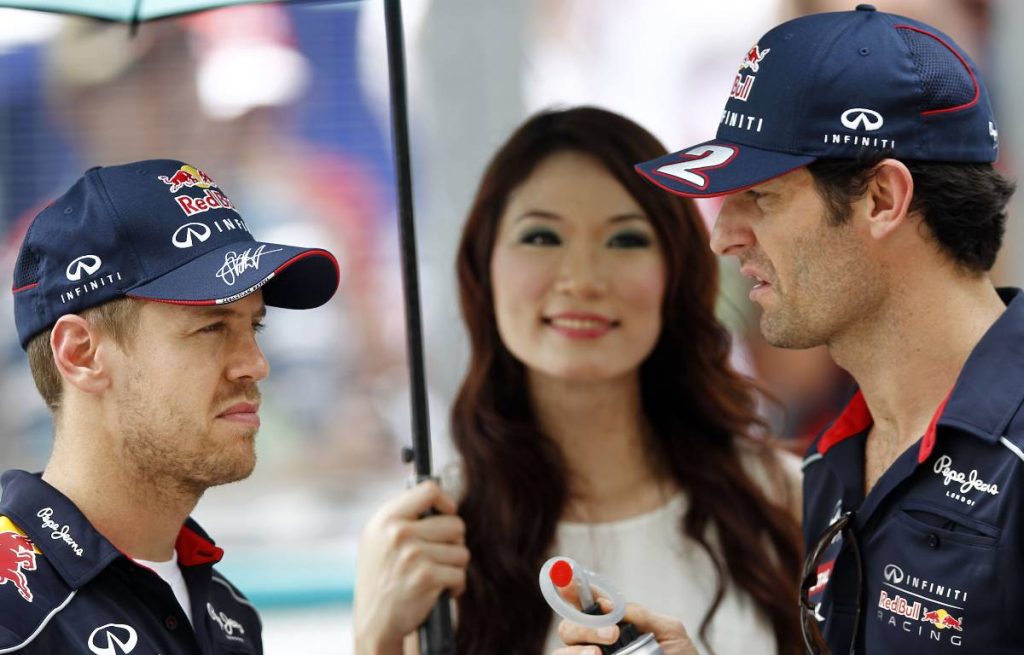 And both of those comments were made before Sunday's race, in which Vettel finished 15th.
So, can the situation be turned around? Of course it can, but only if Vettel is not on an irreversible slide in terms of driving ability, which some may argue began when he crashed out of the German Grand Prix to hand Lewis Hamilton the title advantage in 2018.
But there was plenty to suggest he still had lots to offer, like an excellent third in treacherous conditions at the 2020 Turkish Grand Prix, a day when experience came to the fore with a trio of thirtysomethings on the podium.
"At 33 years old you don't forget how to drive a Formula 1 racing car fast," said Szafnauer pre-season. "He definitely hasn't forgotten how to do that and for sure the work ethic is still there."
Fast and, perhaps most importantly at this stage, error-free is what Aston Martin need Vettel to be.
And make no mistake, that's what we want to see from him too. It would be painful if the big move turned sour and ended sooner than expected with a 'no hard feelings, it just didn't work out' statement.
That has to be a concern, like Coulthard said. But we are hoping Honey Ryder might just be sweet enough to give Vettel a few more F1 moments to savour.
Jon Wilde
Follow us on Twitter @Planet_F1, like our Facebook page and join us on Instagram!