Vettel at Ferrari: The good, the bad and the ugly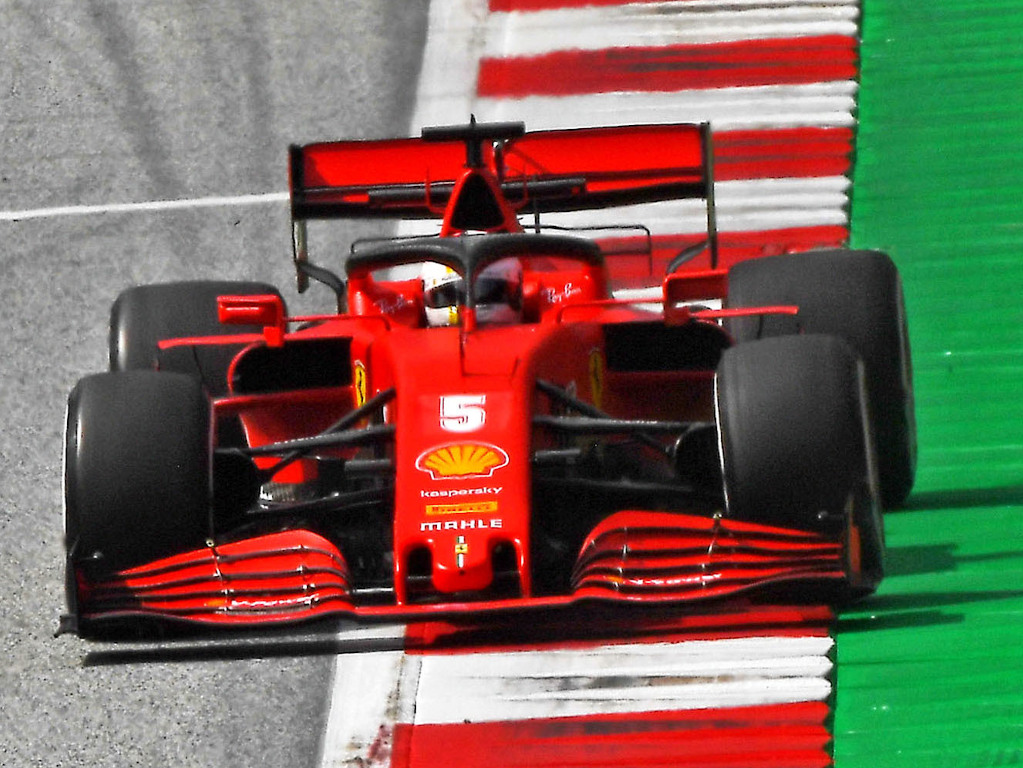 Sebastian Vettel's move to Ferrari was designed to recreate the golden era of his idol, Michael Schumacher. Instead, it promised more than it delivered.
The German moves on to Aston Martin for 2021 having described his six years with the Scuderia as a "failure" in the sense of not having added to the four World Championships he won consecutively for Red Bull.
We take a look back at the highs and lows of Vettel's time at the Italian giants, from his much-heralded arrival to being ushered out of the door in ignominious fashion.
The good: Success begins early at Sepang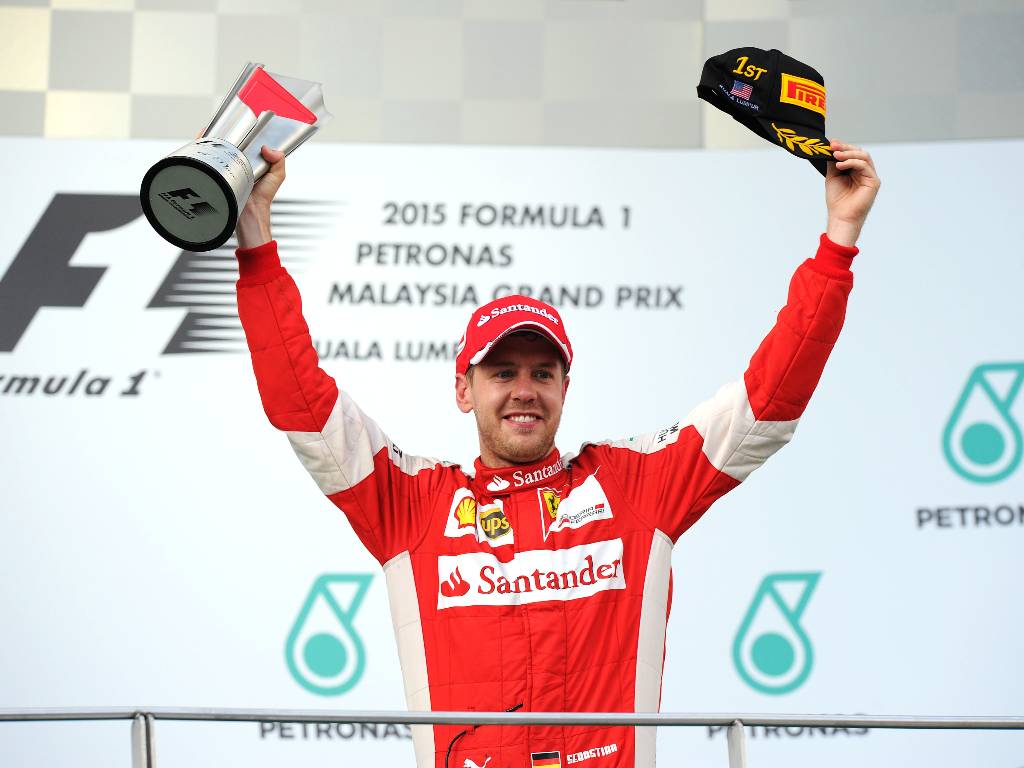 "The dream of a lifetime" was how Vettel described his switch to Ferrari for the 2015 season.
Almost two decades earlier, the Scuderia had signed another German multiple World Champion in Michael Schumacher in the quest to lift themselves back to the F1 summit. Surely the recipe would work just as well the second time around?
Initial signs were highly promising. After finishing third on his debut in Australia, Vettel gave Ferrari their first win since Fernando Alonso's at Barcelona in 2013 when he took victory in Malaysia next time out.
"I recall the victories Michael celebrated with the team – I think there were one or two," said Vettel. "To become part of that team is something special. Michael was my hero and now I'm driving that red car. It's incredible."
It took Schumacher four seasons to win a constructors' World Championship with Ferrari and five for a drivers' title, but there was still a slight chance of Vettel capturing the individual crown in year one when he won in Hungary, only to ultimately finish a creditable third in the standings behind Lewis Hamilton.
After a disappointing 2016, his next big title shot occurred after an ideal start to the 2017 campaign with victory in Australia. When more triumphs came along in Bahrain, Monaco and Hungary, the latter opening a 14-point gap to Hamilton, it really felt like this could be the year when the silverware returned to Maranello.
But it did not prove to be and a similar story unfolded in 2018, which was billed as the 'Race To Five' as both Vettel and Hamilton targeted a fifth World Championship.
Vettel again began in perfect style, winning in Australia and Bahrain, and was eight points ahead after he beat Hamilton in front of the reigning Champion's home crowd at Silverstone.
However, little did he know that after taking the chequered flag in the Belgian Grand Prix, not only would the title elude him again but only once more in his Ferrari career would Vettel win a race.
That was at Singapore in September 2019, a month the team dominated before the FIA found something in their engine they did not like – and all of Vettel's Ferrari power was literally draining away.
Get your hands on the official Ferrari 2020 collection via the Formula 1 store 
The bad: Title challenges come crashing down
When Vettel reflects on his Ferrari career, he will surely look back on 2017 and 2018 as the ones that got away.
In each of those seasons there was a pivotal moment – specifically, a crash that ruined his chances of ultimately wrestling the drivers' crown from Hamilton.
The first was a spectacular shunt at the start of the 2017 Singapore Grand Prix, which still features in a Sky F1 trailer to this day highlighting the drama the sport offers.
Off the start line, Vettel and his team-mate Kimi Raikkonen converged upon and sandwiched Max Verstappen's Red Bull, causing all three cars to collide and putting both Ferraris out of a race on the opening lap for the first time ever.
"I didn't see that much," insisted Vettel. "I saw Max and then the next thing I see is Max and Kimi hitting me somewhere."
Verstappen, however, blamed Vettel, saying: "I think mainly Sebastian started squeezing me. Maybe he didn't see Kimi on the left but that's not an excuse. He shouldn't take those risks."
Hamilton went on to win the race during a spell when he collected 143 points from a possible 150, and another subsequent early exit for Vettel in Japan was effectively curtains for his title chances.
If there was conjecture about who was at fault in Singapore, there could be no argument at Hockenheim the following August when Vettel's next title assault came off the rails.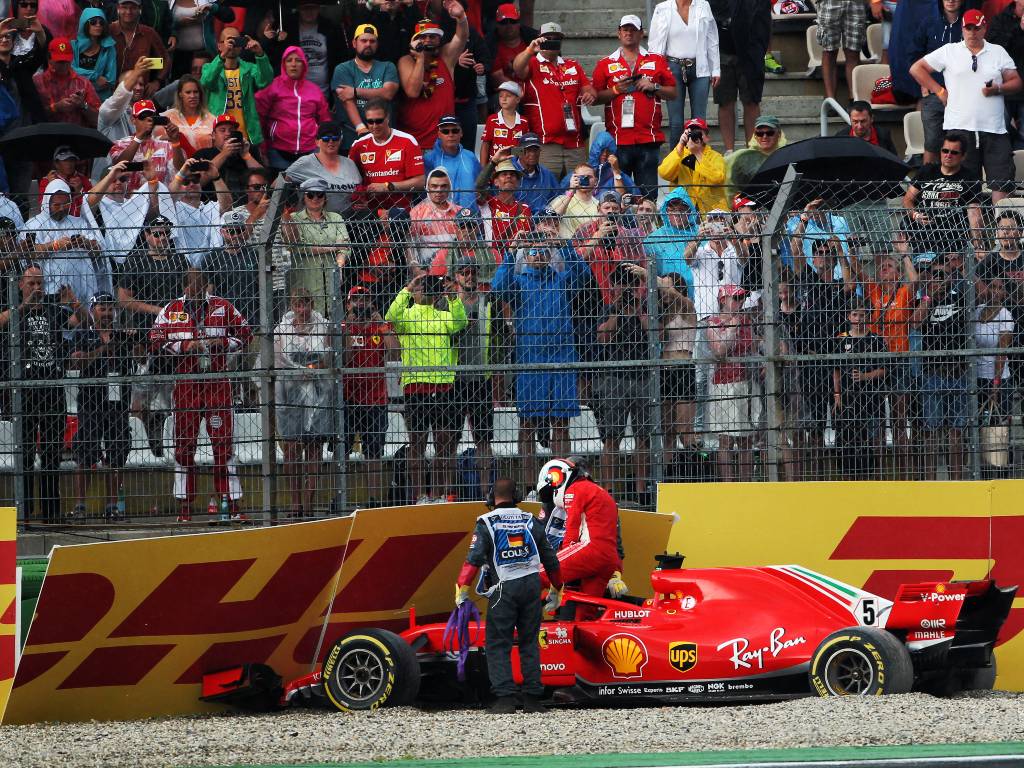 Seemingly coasting to a victory which looked set to increase his Championship points lead into double figures, Vettel slid off the track in front of the grandstands in the circuit's stadium section packed with his home supporters as rain began to fall.
It was a slow-speed accident, but the Ferrari was stuck in the gravel with its nose in the barrier as Vettel punched the steering wheel in frustration and said over the team radio: "F***'s sake. Sorry, guys."
"I don't think it was a huge mistake," Vettel said afterwards. "It's not like I will have huge difficulties sleeping because I made a big mistake. It was one of those moments. Small mistake, big disappointment."
However, time subsequently told the true story of just how costly the mistake was. Hamilton went on to win the race – and seven more of the remaining 10 that season to ensure it was he, rather than Vettel, that prevailed in the 'Race to Five' titles.
The ugly: Baku rage and a painful break-up
To see the respect and admiration between Vettel and Hamilton now, you would not think that only three years ago they were banging wheels behind the Safety Car during the Azerbaijan Grand Prix.
Or, we should say, Vettel was.
Incensed by the perception that the Mercedes driver had 'brake-tested' him and resulting in the Ferrari running into the back of his car, Vettel drew alongside Hamilton and swerved into him.
Hamilton was cleared of any misdemeanour and Vettel, who received a 10-second stop-go penalty but no further sanction, eventually saw the error of his ways and publicly apologised while also promising to help educate young drivers about racing safely.
It was certainly an ugly incident, but one under which a line was drawn swiftly. Unlike the ugliness of Vettel's drawn-out departure from Ferrari, which has only reflected badly on the team.
The year 2020 has been the strangest most people can remember, and an F1 season starting in July also took some getting used to.
And it meant Vettel had 17 races to contest knowing he would be leaving Ferrari at the end of them, having been told by the team his services were not required for 2021 and that Carlos Sainz had been hired to take his place.
Charles Leclerc's arrival for the 2019 season, and how quickly he gained the upper hand on Vettel, clearly sparked the decision. But it still came as a shock, not least to the German who had been under the impression an extension to his deal was in the offing until told otherwise by team principal Mattia Binotto.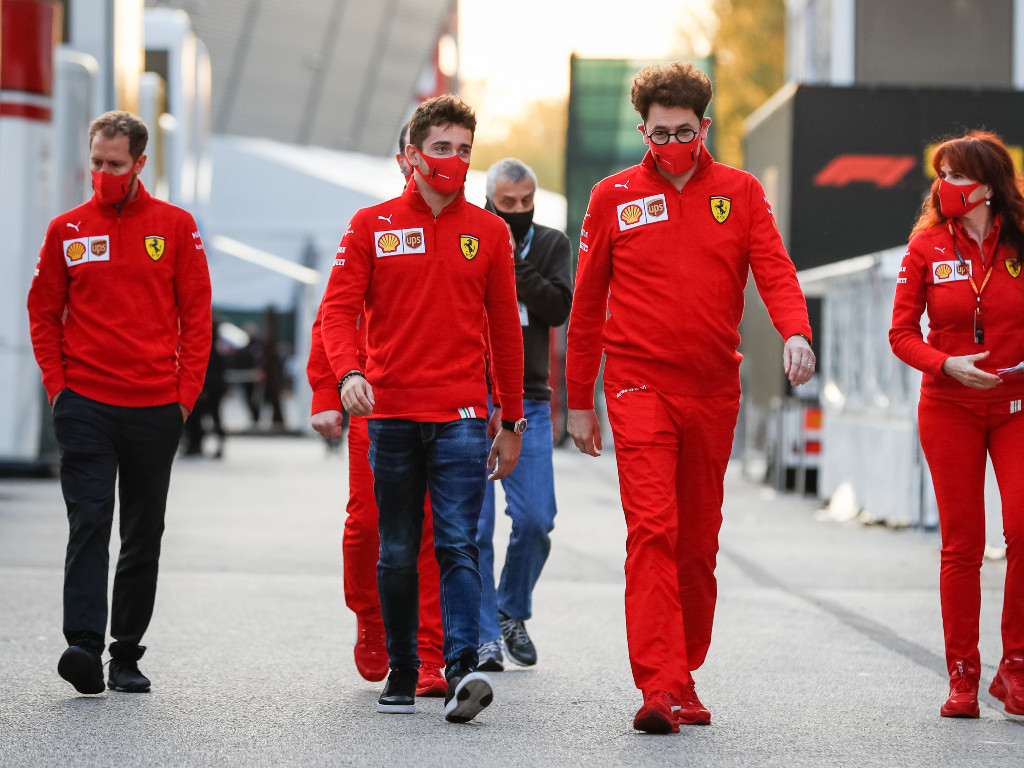 "When Mattia called I knew, by the sound of his voice, that I couldn't do anything to make him change his mind. There was no point trying to convince him," said Vettel.
"More than feeling pain, I was confused. Until this call we were talking about extending my contract. The decision not to keep me came from nowhere. I wish they had talked to me before or at least mentioned it sooner."
Thereafter, things went rapidly downhill. Ferrari endured a terrible season generally and Vettel found himself racing continually in the midfield, even among the backmarkers at times – apart from one last podium finish in Turkey.
He was mystified as to why his car appeared so much slower than Leclerc's, dropping hints that his colleague had been receiving preferential treatment as "the future of Ferrari" as opposed to a man they had chosen to turf out.
Yes, it's true that Vettel has been more prone to mistakes as time has passed at Ferrari. Daniel Ricciardo has even coined the phrase 'Seb spin' to describe a mid-race pirouette such as those the former World Champion displayed a number of times in his Ferrari career.
But now the switch to Aston Martin for 2021 and beyond gives the 33-year-old a fine opportunity to banish the bad and the ugly and ensure he has more good times ahead.
Jon Wilde
Follow us on Twitter @Planet_F1 and like our Facebook page