Vettel and Ferrari: The memorable moments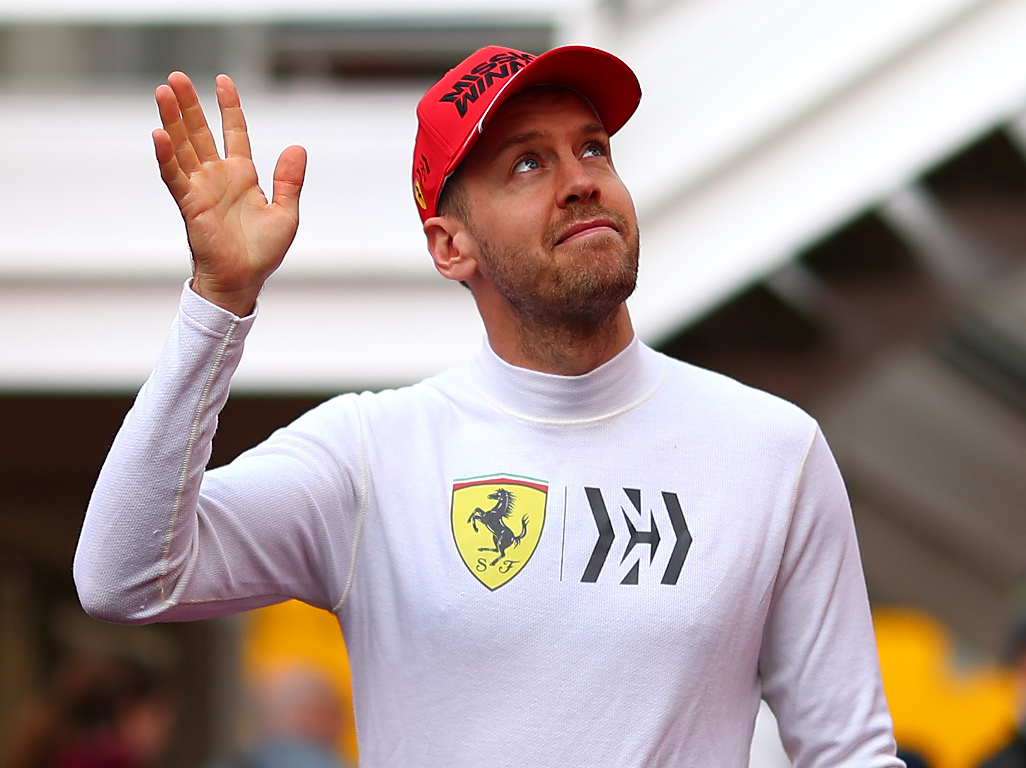 It has been confirmed that 2020 will be Sebastian Vettel's final season with Ferrari, bringing an end to this six-year partnership.
The four-time World Champion's future with the Italian outfit had been a topic of discussion for a long time before it was announced that he wouldn't be accepting Ferrari's new contract offer.
Vettel's time with the famous Italian outfit didn't produce the World Championship he had hoped for, but when it comes to Vettel and Ferrari there are still a plethora of memorable moments that we can look back on.
Highs
Malaysia 2015 – first win
Back in 2015 Ferrari were still some way off the overall package that Mercedes were, but Vettel was able to score his first win for the Scuderia in only his second race.
After fending off Nico Rosberg at the start Vettel retained P2 and set about snatching the lead from Hamilton. The Safety Car came out on Lap 4 and both Mercedes cars pitted, but Vettel stayed out.
After pitting on Lap 18, Vettel quickly hunted down and dispatched Rosberg, and once Vettel and Hamilton had both stopped again, the four-time champ had a twelve-second buffer over Hamilton.
It was a gap that he couldn't overcome and Vettel went on to claim is first win for Ferrari, and 40th of his Formula 1 career.
Hungary 2017 – the bounce back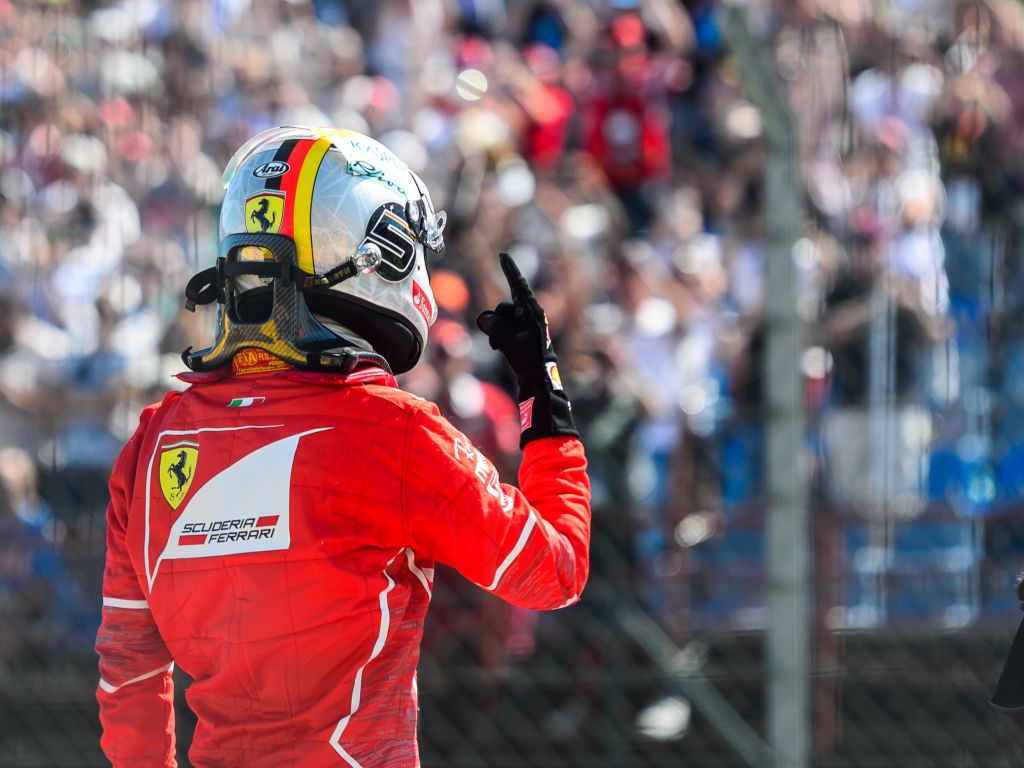 After Hamilton had kept the 2017 Championship alive for himself with a crucial win at Silverstone, Vettel hit straight back with pole and victory in Hungary.
A tyre failure with just two laps to go at the British Grand Prix meant Vettel was forced to settle for P7, and he again had issues at the Hungaroring with his steering pulling to the left on the straights.
Nonetheless he battled on and took the win by just under a second over Ferrari team-mate Kimi Raikkonen, and in the process extended his Championship lead over Hamilton to 14 points.
At that time, the win had made Vettel the strong favourite for the title.
Bahrain 2018 – first back-to-back wins
He won the season-opener in Australia and then Vettel further demonstrated that he was up for another crack at the title in 2018 by securing his first back-to-back wins as a Ferrari driver.
In Bahrain Vettel put his car on pole and led into Turn 1, and went on to take the chequered flag.
It wasn't as easy as he would have liked, but it was due to circumstances totally out of his control. A nasty pit-lane incident involving Raikkonen and a Ferrari mechanic meant Vettel was forced to extend his second stint.
And as his tyres faded away toward the end Valtteri Bottas closed in, but was unable to pass the resilient Vettel who held on for victory.
Singapore 2019 – last win
Although team orders created controversy in this one, Vettel produced a crucial victory in Singapore at a time where many were starting to question whether he was past his prime.
It was a statement win for Vettel, and did force many to tuck in to a big portion of humble pie.
Lows
Baku 2017 – deliberate clash
Vettel isn't exactly known for having a raging temper, but the red mist well and truly descended in Baku.
Hamilton had complained that the Safety Car was driving too slowly in an error-riddled race, and on Lap 19, after he felt the Briton was brake-testing him, Vettel took it upon himself to drive into his rival, damaging his front wing and Hamilton's diffuser.
Replays and data showed that Hamilton had not applied his brakes at any stage, so Vettel was slapped with a 10-second stop/go penalty.
Incredibly as the incidents in the race continued Vettel was able to cross the line P4 ahead of Hamilton, extending his lead over him in the Drivers' Championship to 14 points.
Singapore 2017 – Kimi crash
There are plenty of storms around during the day in Singapore, but Formula 1 hadn't yet caught a single one during their visits to the Marina Bay Circuit which began in 2008.
Come 2017 though that all changed when a downpour soaked the track shortly before lights out.
From pole Vettel bolted down the straight alongside Max Verstappen and Raikkonen, before deciding to squeeze Verstappen into his team-mate and wipe them both out of the race.
Vettel continued briefly but soon spun due to the damage and was forced to retire, ending the evening for Ferrari.
Canada 2019 – penalty
Arguably the most controversial moment of his Ferrari career, Vettel had a fair argument when claiming he was robbed of this race win, but it was his mistake which started the whole drama.
On lap 48 under heavy pressure from Hamilton, Vettel went on to the grass at Turn 3 and rejoined into the path of the Mercedes driver, forcing him to brake hard to avoid being pushed into the wall.
The stewards took a dim view of the incident and awarded Vettel a highly controversial five-second time penalty. He was unable to build a big enough gap before the race ended, meaning Hamilton became race winner.
And while Vettel's furious antics after the race were gold-standard entertainment, you could also call them childish.
Brazil 2019 – Leclerc crash
Charles Leclerc burst onto the scene at Ferrari in 2019 and gradually whittled away Vettel's No.1 status at the team.
Whether their rivalry was real or media-made as they both consistently claimed we may never know, but Brazil 2019 did both of them little favours.
After Leclerc had passed his team-mate at Turn 1, Vettel fought back down the straight, moving past his team-mate with DRS.
But before he was fully ahead Vettel cut back across and hit his team-mate, causing race-ending damage for both of them at a stage where a double-podium finish was likely.
The funny side
'There's something loose between my legs'
OK… Seb may have won team radio of the year 😂#BrazilGP 🇧🇷 #F1 pic.twitter.com/XDbYg8xAD5

— Formula 1 (@F1) November 9, 2018
But after going through the highs and lows of Vettel's time at Ferrari, we simply could not forget about his brilliant sense of humour.
And in free practice ahead of the 2018 Brazilian Grand Prix, that love for a witty joke was on full display.
"There's something loose between my legs," Vettel revealed to his Ferrari colleagues on team radio.
"Apart from the obvious. Something is flying around my feet. I'd be proud if it was what you think it is, but it's not."
As it turned out, that "loose" object was just a screw. Quite the letdown, especially for Seb.
Lewis Hamilton's 'magic' fingers
In Formula 1 conserving the tyres has become a priority for all driver to ensure they can deliver a good result.
And after Hamilton took victory at the 2019 Mexican Grand Prix, Vettel gave us the perfect description of how well the Briton had looked after his tyres to secure the win.
"We really tried everything, the two and the one-stop, but he just got massively lucky," Vettel said with a smile while doing TV interviews with Hamilton after the race.
"Fitting the tyres so early, not hitting a cliff, if you are a woman on this planet and you have this guy [Hamilton] giving you a massage like he's treating the tyres, it's just pure magic."
Follow us on Twitter @Planet_F1 and like our Facebook page.