Does Monza hold the key to Vettel's F1 future?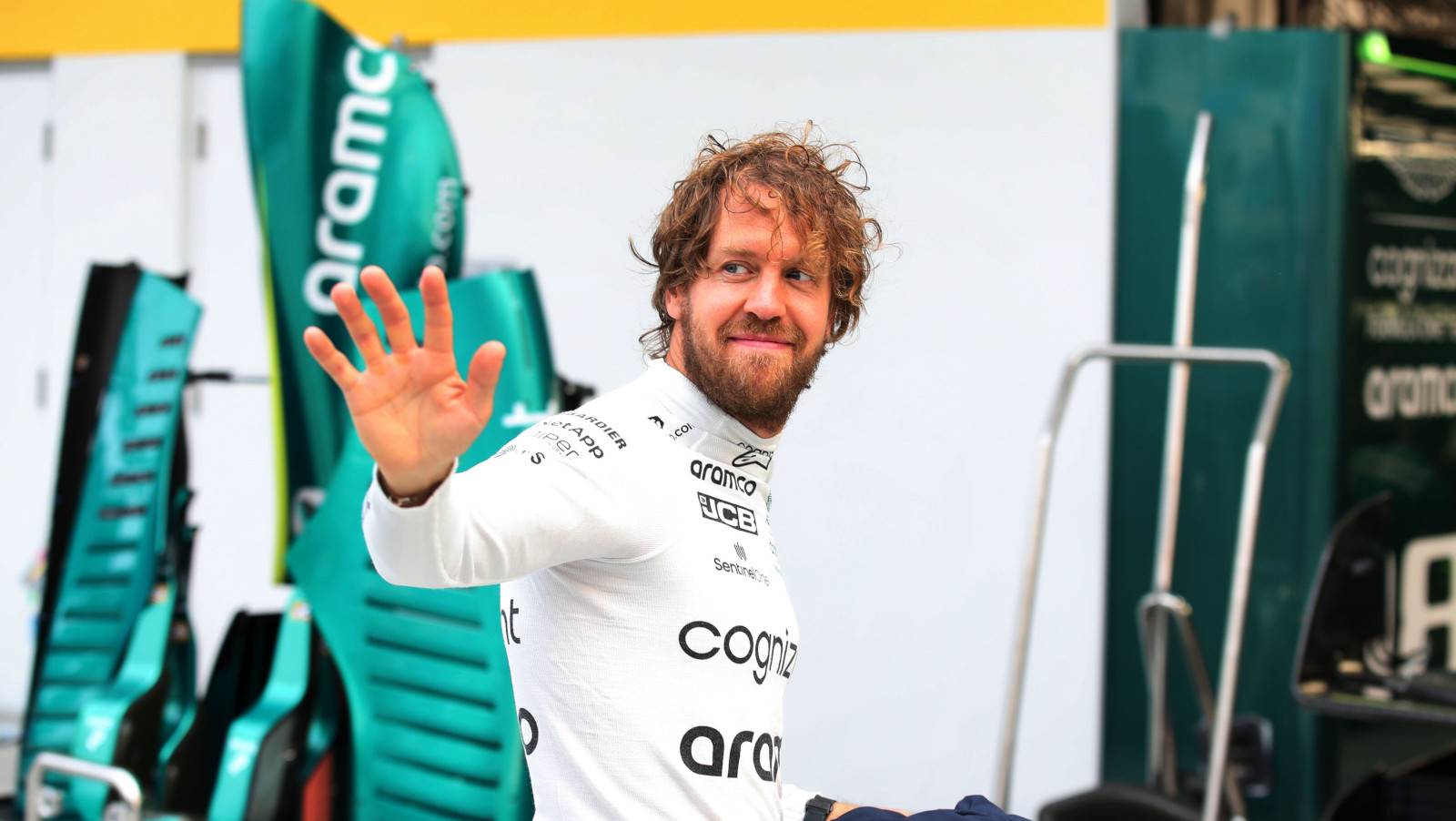 Sebastian Vettel continued his transition from Formula 1 World Champion to champion of the world last week as he appeared on the panel of the BBC's Question Time show.
After assuming the role of party pooper at the recent Miami Grand Prix, where he turned up to the opening ceremony in a T-shirt claiming the circuit will be under water by 2060 (that's one way to get the newest contender for F1's worst track off the calendar…), Vettel took his climate concerns to a more suitable setting.
Whether or not you are similarly passionate about the causes he advances, it is undeniable that Vettel was everything – charming and honest, articulate and amusing – his usual audience have come to expect from him over the years.
It has become increasingly obvious in recent times that Vettel is effectively wrestling with himself – caught between the little boy he once was, whose dream of a successful F1 career was all consuming, and the worldly-wise, 34-year-old father of three he is today.
That conflict provided the highlight of Vettel's television appearance when he was asked directly if there was a hypocrisy to his climate campaigning given his status as a globe-trotting and "gas-guzzling" – to quote the phrase used by host Fiona Bruce – F1 driver.
"There are questions I ask myself every day," Vettel said as he acknowledged the studio audience were fully entitled to snigger.
"It's something that I'm asking myself. Certain things are in my control and certain things are not. It's my passion to drive a car, I love it.
"When I get out of the car, of course I am thinking as well: 'Is this something we should do, travel the world, wasting resources?'"
At a time when his F1 future is more uncertain than ever before, this was the closest Vettel had ever come to admitting he has considered his place in the sport.
With Vettel struggling to find meaning at Aston Martin, where he is in the final year of his contract, there is a growing expectation that this will be his last season in F1, that the little boy within – having grown up to become one of the most decorated drivers in history – will at last be silenced.
"You've talked a lot about energy…does that make you a hypocrite?"

"When I get out of the car, of course I'm thinking, is this something that we should do?"

On #bbcqt tonight, F1 driver Sebastian Vettel and the panel discuss the energy crisis.

Join us at 10.40pm on @BBCOne. pic.twitter.com/LVMMs4CuvY

— BBC Question Time (@bbcquestiontime) May 12, 2022
If he is to walk away, how might his retirement reveal itself? When can we expect the announcement to come? A potential clue might be found in a quote from 2019.
Asked to relay the best bit of advice he had ever received in an interview with F1 Racing magazine, Vettel told a story from the final weeks of his first title-winning season with Red Bull in 2010.
As his battle with team-mate Mark Webber and Fernando Alonso intensified, Vettel was asked by his trusty race engineer Guillaume Rocquelin what motor racing meant to him in one word. His response? Monza, the land of Ferrari and the scene of his first grand prix win in 2008.
The tension was at its height at the final race in Abu Dhabi, where Vettel – 15 points behind leader Alonso – was the outsider in a three-way fight for the World Championship. But as he was making his final preparations for the title decider, Vettel found Rocquelin had written the word 'Monza' on his balaclava.
The rest, as they say, is history, with Vettel sprinting away from pole position – as Alonso and Webber found themselves stuck behind slower cars – to claim the race win and with it the title, becoming F1's youngest-ever World Champion.
"That was quite powerful," Vettel said as he recalled Rocky's reassuring gesture. "It broke it down to the essence of what I was doing.
"We had quite a lot of long strategy meetings that day, discussing various possibilities and scenarios, and everybody was super nervous with having both drivers in the team fighting for the championship for the first time.
"I was on the grid when I saw the balaclava with 'Monza' written on it, and that relaxed me and reminded me of the reasons I was there."
In a sport as full of rumour and conjecture as F1 there is, of course, a danger that events may overtake Vettel and any potential retirement plans.
Lawrence Stroll, after all, is not exactly the most subtle of F1 team owners and reports have persisted since last summer that Alonso, currently driving an occasionally fast but fundamentally fragile Alpine, may be tempted to harness the potential of the Aston Martin project in one last roll of the dice.
Even with his 41st birthday on the horizon it is almost indisputable that Alonso has more runway left in career terms than Vettel, whose struggles to recapture the form of his glory days since 2018 have aged him considerably, and the signing of another World Champion would satisfy Stroll's hunger for a high-profile driver.
It would be regrettable were the decision to be taken out of Vettel's hands or reduced to the status of F1's worst-kept secret long before he has the chance to utter those fateful words. A driver as successful as he, in an ideal world, deserves to retire on his own terms, not be retired.
An emotional character with a feel for the sport's heritage, Vettel has shown a penchant for timing his personal news to perfection in the past, having made his move to Aston Martin public on the weekend of Ferrari's 1,000th race celebrations at Mugello in 2020 when his relationship with the Scuderia had broken beyond repair.
And when F1 returns to Italy, to the famous Temple of Speed, this September it would be no surprise if Vettel chooses that weekend as the opportune moment to announce his retirement. Put simply, nowhere would be more fitting – nowhere in motor racing means more to him – than Monza.
In the meantime, let's hope he resists the urge to follow in the footsteps of his fellow climate activists and glue himself to his grid spot…