Farewell Sebastian Vettel: From F1 villain to a much-loved inspiration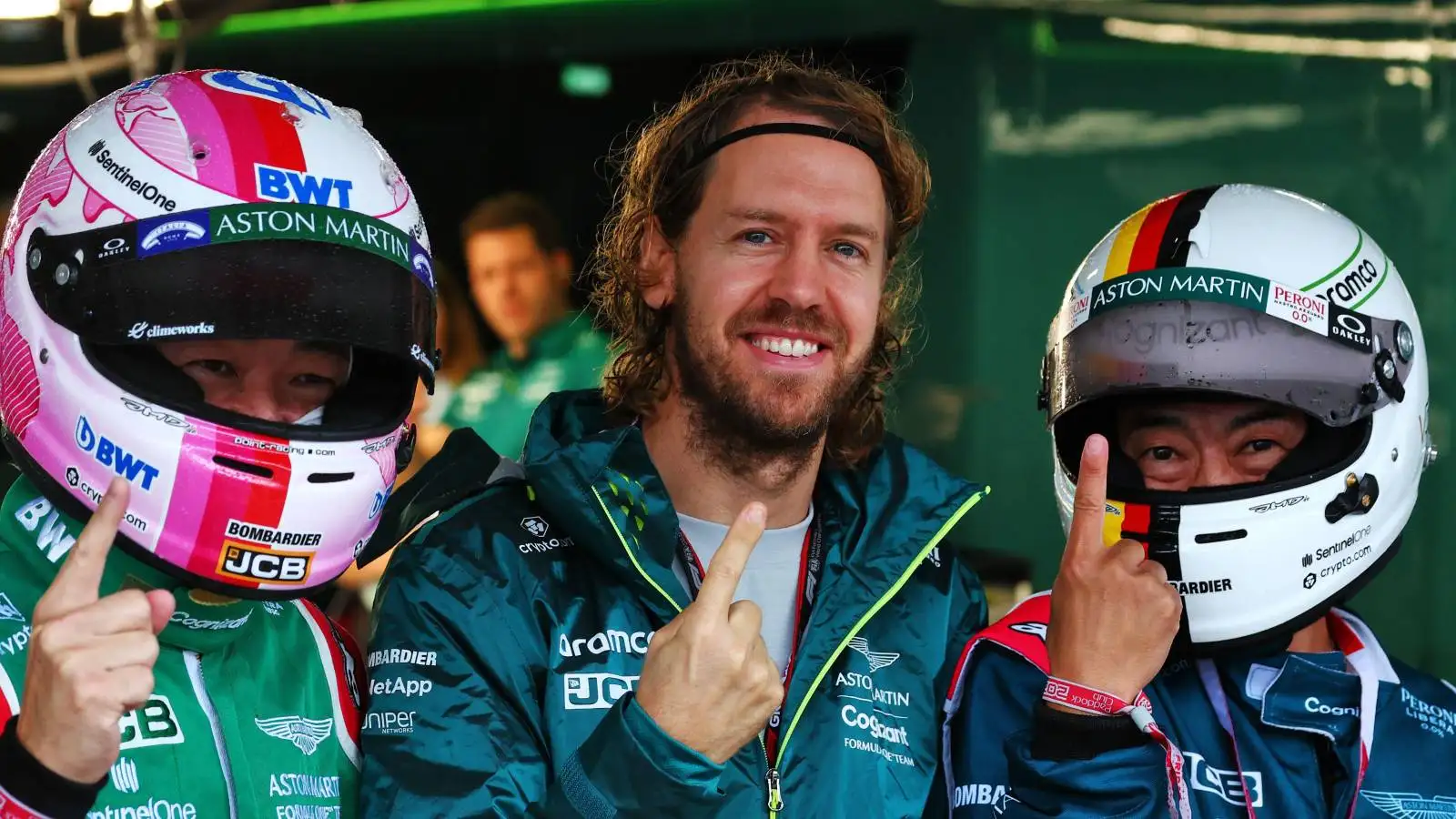 "Is that Vettel?"
Not quite a viral F1 quote like "is that Glock?" but a quote nonetheless, said with gleeful expectation.
"No, it's one of the Toro Rossos," I replied.
"Urrrrrggggghh," came the groaned response, as its source – a stranger – stomped away in disappointment.
In a holiday hotel bar, the TV was showing qualifying for the 2012 Korean Grand Prix. A car that displayed Red Bull branding had pulled over at the side of the track, its session clearly over.
It was not Vettel, it was Daniel Ricciardo. Vettel was still very much in action and while he did not take pole – that went to his team-mate, Mark Webber – he did go on to reverse the front-row positions in the race, winning on the way to the third of his four straight World Championships.
The 'groaner' may well have been a big fan of Fernando Alonso, who was battling for that year's title with Vettel. Or Lewis Hamilton, who finished 91 points behind the German in his final season before joining Mercedes.
But instinct, given the guy had been taking little more than a passing interest in what was unfolding on screen, suggested one thing – he simply did not like Vettel.
And he was not alone 10 years ago. Then 25, Vettel was not the easiest driver to warm to. In that same 2012 season, he called fellow racer Narain Karthikeyan a "cucumber" after they had collided at the Malaysian Grand Prix.
Some people, of course, cannot take to relentless winners. The same result time after time breeds boredom, those people would say, translating to resentment in them. Perhaps that was the case with the brief acquaintance in the hotel bar.
A decade has changed everything, however, regarding Vettel's public reputation and image – and we are not just referring to his current appearance, which is straight out one of those German rock bands that made the occasional top-20 chart appearance back in the eighties.
He is bidding farewell to Formula 1 at the Abu Dhabi Grand Prix, and is anyone happy to see him go? No way. Not a chance will you find a single person saying that.
It is all down to the Vettel evolution from those "cucumber", "multi 21" days when he possessed the ruthlessness and steel of previous multiple F1 champions – Schumacher, Senna, Lauda – to the Mr Popular he is now.
And that particular journey has not even taken a full decade. You would say, despite the time passage, Vettel was not halfway to becoming this best version of himself as a human being when he banged wheels with Hamilton in Baku five years ago.
So what exactly changed? When and why? Was it becoming a father, now of three, and the mellowness that naturally instils?
Or, as the cars he was competing in gradually lost their competitiveness compared to the all-conquering Mercedes, did it dawn upon Vettel there was more to life than winning?
After all, he has not tasted victory since September 2019. Once he was dropped by Ferrari and joined Aston Martin, winning was no longer on the cards – except for one glorious throwback afternoon in Hungary last year.
Morphing into an elder statesman-type figure, it became increasingly difficult to square that Vettel is six years younger than Alonso, two years Hamilton's junior, only two years older than Ricciardo.
He has turned into the paddock's wise old sage, the driver to whom the youngsters, like Mick Schumacher, turn for advice. Knowledgeable about seemingly all subjects, inside and outside F1, with his opinions sought on political discussion programmes. And strong views on the 'small' matter of how to save the planet from self-destruction, which he is understandably eager to air.
So does that mean this is the right time for him to go? Generally, his fellow racers would say not, especially as Vettel appears to have thrived on track since getting his decision out in the open back in July.
"It's a bit like Vettel those last few races – he did phenomenal races and then people are questioning 'is it time to retire?'," said Ricciardo recently.
Timing decisions correctly can be hugely important though, and from the outside this life-changer from Vettel feels spot-on.
He will bow out with, no doubt, a presentation at Yas Marina, tributes from the sport's top brass, handshakes and applause from his fellow competitors.
And at the forefront is sure to be someone who classes him as a "friend" – however difficult to imagine that may have been at the height of their rivalry.
"It will be sad to see him leave," said Hamilton at a recent press conference. "It's been an unexpected relationship and friendship. It's so difficult when you are so competitive and both fighting for something you are passionate about.
"Of all the drivers I've raced with, Seb was the first one to stand by me and take the knee with me. He's the first to go out of his way to fight for things he cares about.
"I don't believe I've seen any driver in the history of the sport do what he and I have been doing in terms of utilising the platform, being outspoken and taking that risk. I really see him as an ally."
Vettel will fall one short of a triple century of grand prix starts when he waves farewell in Abu Dhabi.
He knows a handful more points in addition to the 3,097 he has scored is probably the best he can hope for.
Yet he will take away much more, not only in terms of respect and admiration for what he has achieved but camaraderie, warmth and even, from the fans, a huge amount of affection.
Maybe not for the merciless competitor he was 10 years ago. Certainly not from everyone.
But surely for the man he has become.
Read more – Sebastian Vettel on F1 return: 'I'd like to rule it out…but I can't'