With Mercedes and Red Bull closing the door, retirement is one of Sebastian Vettel's few remaining options. It's the one he should take.
It's been a difficult few years for the four-time World Champion. After being comfortably bested by Charles Leclerc last season, he was effectively dumped by Ferrari, with the Italian team preferring Carlos Sainz for next year.
He's undoubtedly keen to prove to them and the many other critics that he's still got it. However, for his own sake, the best thing he could possibly do is simply walk away from it all. Here's why…
No room at the inn
The most obvious argument in favour of Vettel calling it a day is the fact that there are few, if any, more attractive alternatives available to him.
This time last year, dropping down to the midfield would have been unthinkable for the German. Desperation has made it an option he's considering, but even the best spots outside the top three are already taken for the next few years.
The two midfield teams with the most resources, McLaren and Renault, have already finalised their line-ups for the near future. Racing Point meanwhile, have Sergio Perez, who recently rescued the team from financial disaster, and Lance Stroll, who is the owner's son. Neither of those two are going anywhere.
Even with regulations changes, dropping down any lower on the grid would all but end his chances of making the podium again, let alone winning a race. Seeing him scrap in the lower midfield in the hope of getting a point or two is a sight few would want to see, and one he surely wouldn't enjoy.
It's bad enough seeing him do so already in a Ferrari.
Head on over to the Formula 1 store for all your official Sebastian Vettel merchandise
He's losing his touch 
Granted, there are many reasons out of his control that have made his time at Ferrari less successful than he or the team would have hoped. However, one of the largest factors has been his own driving.
Admittedly, in his first two years with the Scuderia, he didn't have the car to fight for titles, and he generally got the most out of it. In 2017 and 2018 though, he didn't have that excuse. Both seasons, the Ferrari was often as quick or even quicker than the Mercedes. Despite this, the team had no titles to show for it, largely due to Vettel's failures.
In both instances, after an encouraging start, mistakes crept in and Lewis Hamilton ran away from him. Who can forget Baku in 2017, when he fell apart and deliberately hit his rival? Or his crash in Germany a year later that effectively ended his title hopes? These were mistakes he seldom made in his best years at Red Bull, and were a sign those glory days were behind him.
Things got even worse last season. Faced with a new team-mate in Charles Leclerc, Vettel didn't even come close to matching him. One win and two pole positions compared to two and seven for the Monegasque paint a bleak picture. What's more, the German made more mistakes than ever, constantly finding himself facing the wrong way after spinning.
If he was still at the level he once reached, seeing him drag a midfield car up the grid like Alonso did at McLaren could be entertaining and admirable. Going by recent times, however, there's just as big a chance of him not even being that team's best driver.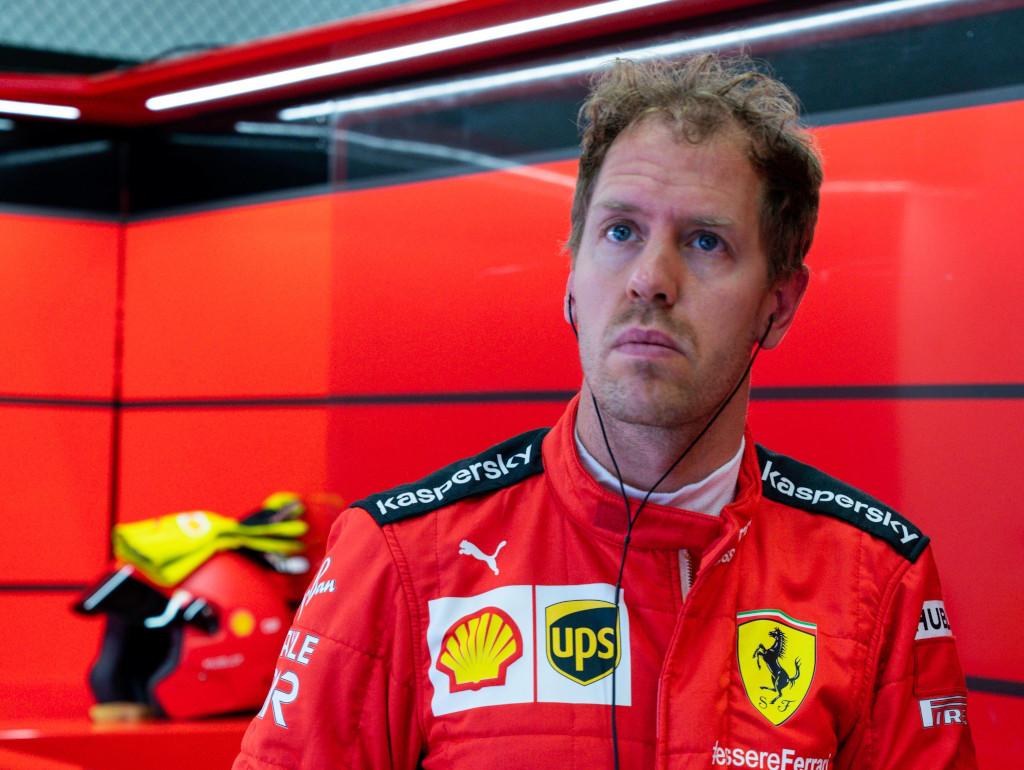 "Quit while you're [just] ahead"
"But he's not ahead", you may say. Well, things aren't great for Vettel right now, but he still has a chance of going out on a relatively high note, especially when compared to the likes of Michael Schumacher, Jenson Button, Fernando Alonso and Kimi Raikkonen.
The former two retired struggling to score points, Alonso did the same before deciding he'd come back, and Kimi is currently going through the motions at the back of the grid. However bad this year's Ferrari turns out, it'll be better than what they were driving and give Vettel a shot of some final podiums at the least.
His former team-mate, Mark Webber, and his compatriot, Nico Rosberg, were arguably the only two top drivers from Vettel's era to leave while things were good. Webber finished in P2 in his final race while Rosberg won a World Championship. We're pretty sure both have fonder memories of their retirement than the others because of it.
For the sake of his legacy, his reputation and his own peace of mind, Vettel should follow their lead. Perhaps an opportunity to drive for a top team will present itself again in 2022 but, if not, he'll be able to look back on each year of his career and find highlights, assuming 2020 goes okay.
If he opted to take a Haas seat next year, for example, we doubt that would be the case.
Finley Crebolder 
Follow us on Twitter @Planet_F1 and like our Facebook page.