Why Aston Martin need Vettel now more than ever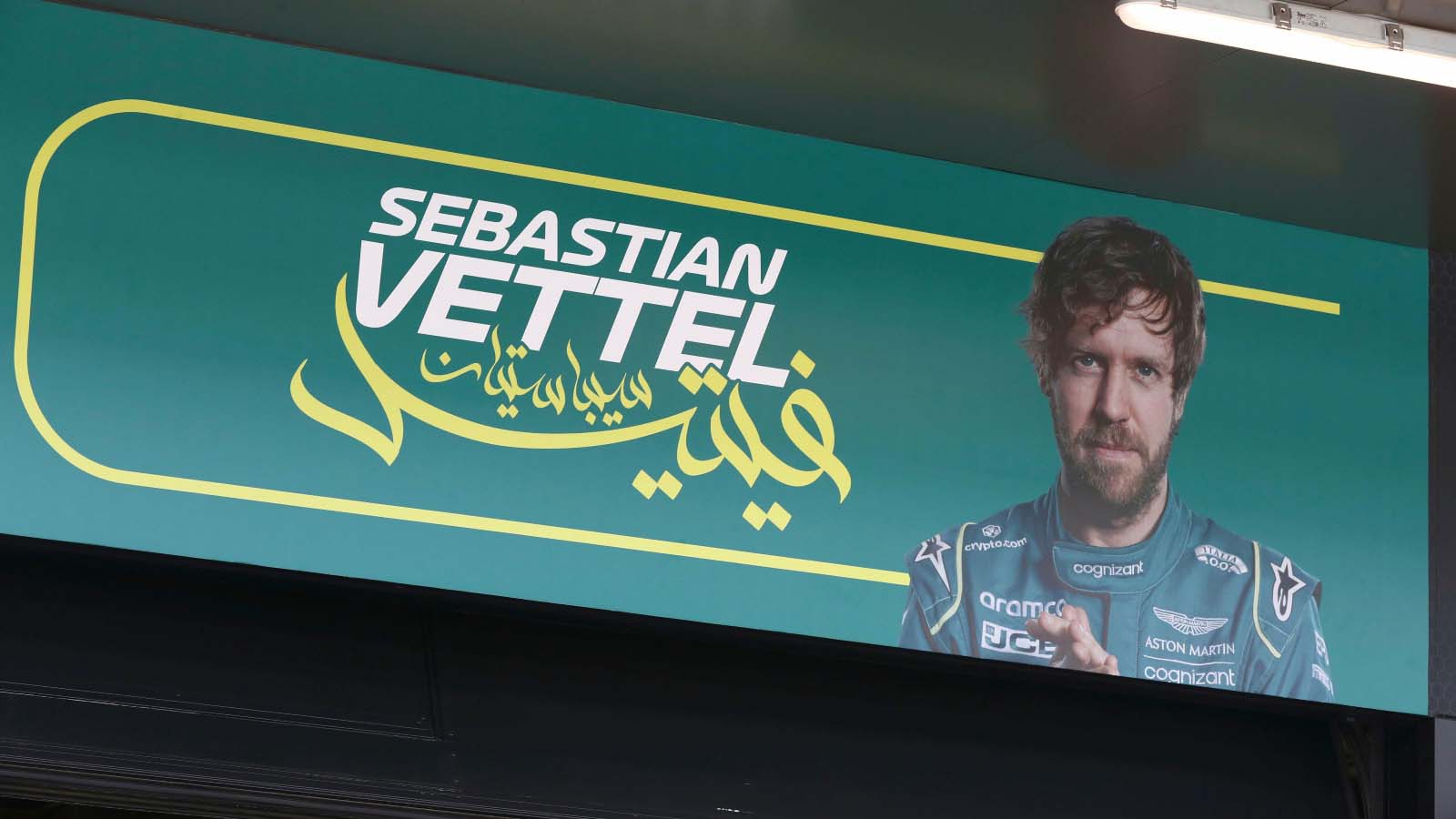 Sebastian Vettel was not there in person to witness Aston Martin's start to the 2022 Formula 1 season in Bahrain and Saudi Arabia, but he was there in spirit – or, more accurately, on the screen.
In typical fashion, Vettel had refused to allow a positive Covid test stand between him and his colleagues, with team principal Mike Krack revealing the four-time World Champion was "virtually present" in all of Aston Martin's meetings.
His work ethic has not always been fully appreciated by his employers in the past with Maurizio Arrivabene, his former boss at Ferrari, effectively viewing Vettel as a busybody whose efforts would be better spent driving the car rather than interfering with other elements of the operation.
But at a time even those in the paddock have openly questioned his motivation to continue in F1, it is surely an encouraging sign that even when in the grip of illness Vettel remains committed enough to have maintained communication and offer his guidance, advice and expertise from afar.
"We were in constant contact," Nico Hulkenberg, Vettel's replacement for the opening two rounds, said of his involvement. "He was pretty battered."
Much like his team, then.
Keeping up to date with Aston Martin's every move from his home in Switzerland will have made Vettel fully aware of the situation he will walk into when he returns to the cockpit at this weekend's Australian Grand Prix.
The regulation changes for 2022 had represented a golden opportunity for teams, particularly those with nothing of note worth fighting for last season, to edge closer to the front of the field, yet Aston Martin have missed the mark entirely.
A constant presence towards the bottom of the speed trap charts in Sakhir and Jeddah, they are victims of Mercedes' apparent decline in the engine department and appear to be among the teams most affected by the porpoising phenomenon suffered by many of the new ground-effect cars.
Speaking in Bahrain, chief technical officer Andrew Green estimated the bouncing, and the steps the team had taken to alleviate it, was costing as much as 0.75 seconds per lap, admitting it could take "several races" to find a permanent fix.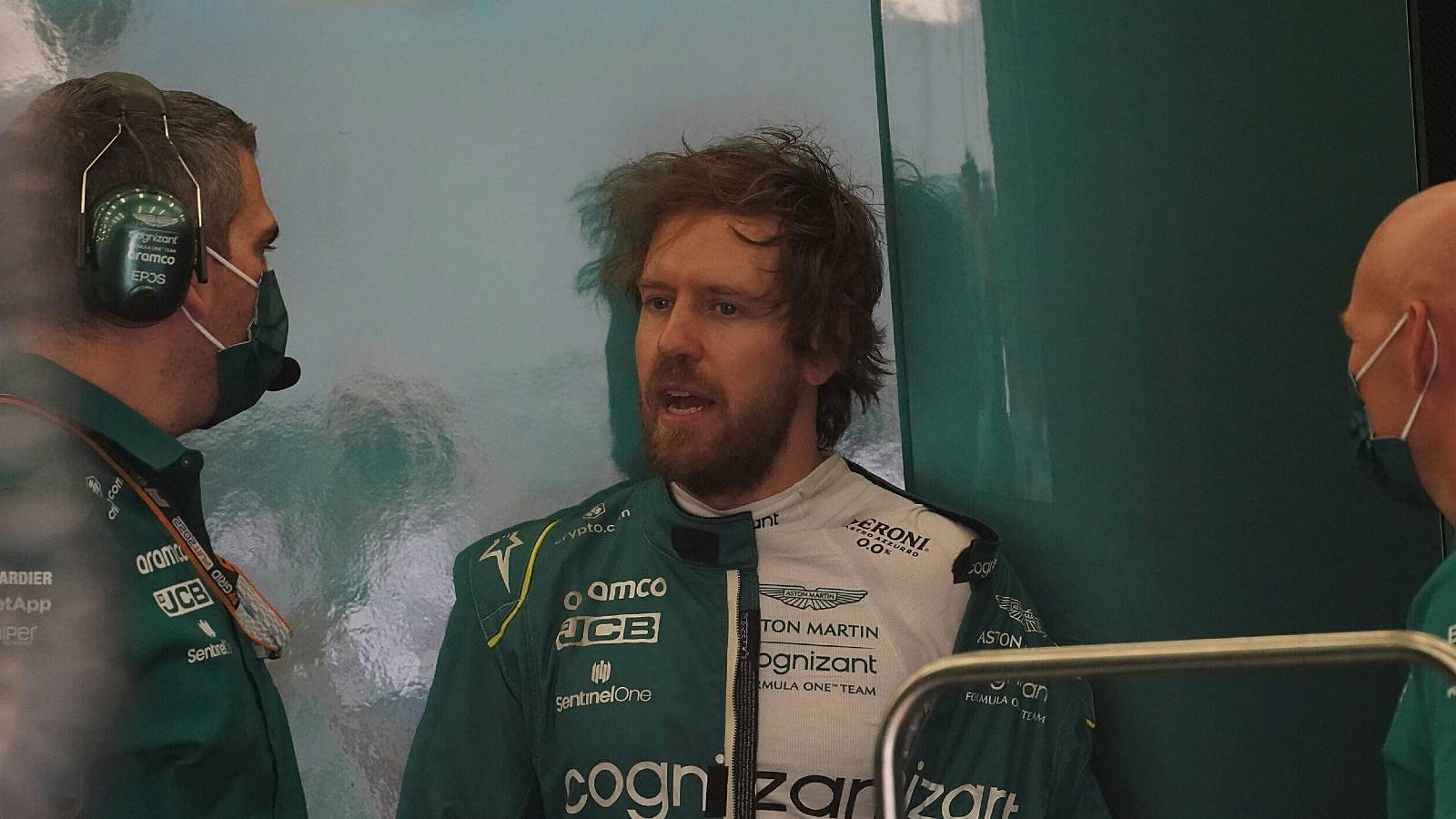 For a more illuminating illustration of the issues plaguing the AMR22 car, you only needed to tune into Lance Stroll's radio channel at the Saudi Arabian GP, where the team were unable to breach the point-scoring positions despite a relatively high rate of attrition.
"It's just terrible, man… I just have nothing to work with!" Stroll complained as early as lap 10 in Jeddah before going on to tick almost every box to describe a bad F1 car – a general lack of pace (check) and suffering both oversteer and understeer (check) with the rear and front tyres overheating (check).
"It's as if they don't know how to design a car anymore!" 1997 World Champion Jacques Villeneuve said of their situation in the aftermath of Bahrain and, despite the brashness of his assessment, perhaps F1's human megaphone was on to something.
Aston's difficult start to 2022 comes as former team principal Otmar Szafnauer, who moved to Alpine over the winter, has revealed what life was really like working under Stroll's father and team owner Lawrence, describing the Canadian businessman as an overbearing presence.
Despite their denials at the time, the team's decision to effectively copy the design of Mercedes' 2019 title-winning car in 2020 – a massive departure from their previous Red Bull-inspired, high-rake philosophy – was covered in Stroll Sr's fingerprints.
The so-called Pink Mercedes was heralded as the team's shortcut to the front and, with Sergio Perez winning in Sakhir, brought them a level of success unseen since their days as Jordan – but at what cost to their confidence in their own abilities?
For Green and his technical team, it must have been quite an insult to be forced to scrap the concept they had been committed to for years.
Copying Mercedes, because the Constructors' standings said they simply must know better, was a move unlikely to instil trust – a key pillar of any successful team – particularly at a time Aston Martin, in their determination to grow up quick, have made a series of high-profile aerodynamic appointments.
In that context, is the AMR22 a car constructed by a group of people – renowned for making a little go a long way in the past – now stripped of their self-confidence and scared of making mistakes?
In self-preservation mode, conservative thinking will always prevail over creativity.
All of this will be worrying for Vettel, who must by now have forgotten what it's like to drive a benign F1 car and even in his peak years at Red Bull was plainly unable to drive around a car's limitations.
Almost time to reunite this duo. Looking sharp, boys. 💚 pic.twitter.com/CzUdt3hnNx

— Aston Martin Aramco Cognizant F1 Team (@AstonMartinF1) April 5, 2022
If the AMR22 really is as devilish as Stroll's distress signals in Saudi Arabia suggested, what chance does Seb have of making it work for him?
With his current contract expiring at the end of this year, 2022 is said to be a pivotal season for Vettel, who needs to prove – perhaps most of all to himself – that he is both able and willing to stay in F1 beyond this season.
Despite claiming a podium in Baku last year – and losing another to a fuel infringement in Hungary – almost from the start the Aston-Vettel partnership has had the air of an uneasy marriage with neither quite delivering what both parties might have originally expected from each other.
If the team haven't provided Vettel with the car he needs, Seb himself has often regressed to the mean, only rarely displaying the over-my-dead-body defiance of such a decorated driver determined to live up to his reputation – at least in public – but reportedly remains as detailed as ever behind the scenes.
The coming months will reveal if this relationship is indeed destined to cough and splutter to a sorry end, but the early prognosis is not promising.
It would be fanciful to think the return of Vettel in Melbourne will somehow save Aston Martin's season.
But as the team stagger on in the search of a solution to their problems and their sense of self-worth, they need him now more than ever.
Why Aston Martin are biggest losers from 2022 so far
Aston Martin have arguably endured the toughest start out of any team in 2022 so far, and they have plenty of work to do.