The Vettel spin that swung the sympathy vote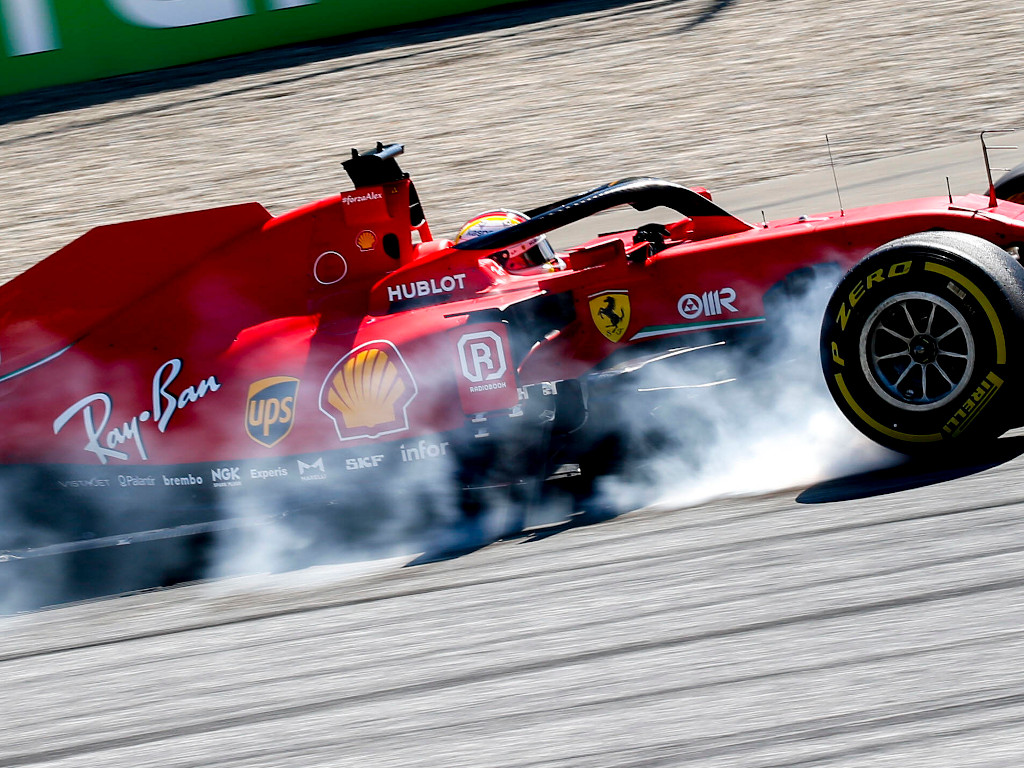 Axed by Ferrari for dubious reasons, sympathy was very much with Sebastian Vettel in the build up to the Austrian Grand Prix.
31 laps into the new season and it was back with Ferrari. And Vettel has only Vettel to blame.
Arriving at the Red Bull Ring for the season-opening Austrian race, Vettel lifted the lid off his Ferrari axing.
The German revealed that although Ferrari had been saying for months that he was their number one choice to partner Charles Leclerc in 2021, the Scuderia backtracked.
"It was obviously a surprise to me when I got the call from [team boss] Mattia [Binotto] when he told me that there was no further intention for the team to continue [with me]," he told the media.
"We never got into any discussions, there was never an offer on the table and therefore there was no sticking point."
Sebastian Vettel spoke about how his departure from Ferrari came about on Thursday in Spielberg#AustrianGP 🇦🇹 #F1 pic.twitter.com/tF9HHD4jje

— Formula 1 (@F1) July 2, 2020
Binotto confirmed that yes he had been telling Vettel that he was first choice, even when Ferrari was contacted by other drivers such as Carlos Sainz over the winter, he still told Vettel that.
"Certainly we have always said to [Vettel] during the winter time privately and publicly that he would have been our first choice, which I confirm," he said.
"It's normal that during the wintertime, many drivers ask us if there are any opportunities to drive for Ferrari, so we [had] certainly been contacted. That didn't change our position, so Seb was our first choice."
At least he was until the coronavirus pandemic brought Formula 1 to a halt and took millions away from the teams.
"What happened since then?" Binotto added. "I think the virus and pandemic situation, which changed the entire world, not only our motorsport, our F1.
"The budget cap has been changed by quite a lot, and is a lot more strict, the regulations have been postponed from 21 to '22, which somehow was something important for us."
Ferrari's handling of the situation saw many racing pundits jump to Vettel's defence, feeling that he had been unfairly dismissed by Ferrari.
They echoed the sentiment of many fans.
It was deemed a "very strange" reason to drop a driver especially as Vettel had made it known several times that money was not a factor.
"It's a very strange excuse, the pandemic," 2009 World Champion Jenson Button told Sky Sports. "He [Binotto] just cut him off and said 'your services are not needed for next year'.
"This is a four-time World Champion.
"He's been winning races for Ferrari, over the last few years. For me, he did a reasonably good job last year. He made some mistakes that a four-time World Champion would not normally make. But has anyone won more?"
However, 48 hours or so later the German "embarrassed" himself according to Button.
On a day when his team-mate Leclerc managed to reach the podium despite Ferrari's pace deficit, Vettel scored a single point after spinning his SF1000 while fighting none other than his 2021 Ferrari replacement, Carlos Sainz.
A dramatic moment in Austria as Sebastian Vettel collides with Carlos Sainz – the driver who is replacing him at Ferrari in 2021 👀 💥#AustrianGP 🇦🇹 #F1 pic.twitter.com/JkQScFEJ43

— Formula 1 (@F1) July 6, 2020
"It was quite an embarrassing spin," Button said.
"I've always stood up for Seb but that was one that he'll look back and be very upset with himself I think."
Another former driver turned pundit, Jolyon Palmer, told BBC Sport: "I'm afraid it was a Vettel special. It's exactly what he always seem to be doing.
"It's just not good racing from Sebastian Vettel. His racecraft is poor now, and sometimes the racecraft is better in the midfield."
Vettel's spin was a reminder of the mistakes he made in 2018, a year in which the general opinion is that Ferrari had the best car on the grid.
Azerbaijan flat spot, French collision with Valtteri Bottas, Austrian grid penalty for impeding another driver in qualifying, crashing while leading in Germany, spinning at Monza and connecting with Max Verstappen in Japan.
The spin has also brought 2019's mistakes to the forefront, a season that ended with just one win and a P5 in the championship.
Bahrain spin, Canadian penalty while fighting Lewis Hamilton, crash with Verstappen at Silverstone, spinning at Monza and, one we definitely won't forget, crashing with Leclerc at the Brazilian GP.
While there is no discounting the fact that Vettel has speed and he knows how to win, Sunday's Austrian spin was also a reminder that he knows how to make silly mistakes, that he knows how to lose.
The timing of the German's latest error could not have been worse for Vettel as, Ferrari's lame excuse aside, it gave credence to the Scuderia's decision to drop him.
Michelle Foster
Follow us on Twitter @Planet_F1 and like our Facebook page.