Perez now has what Bottas always wanted from Mercedes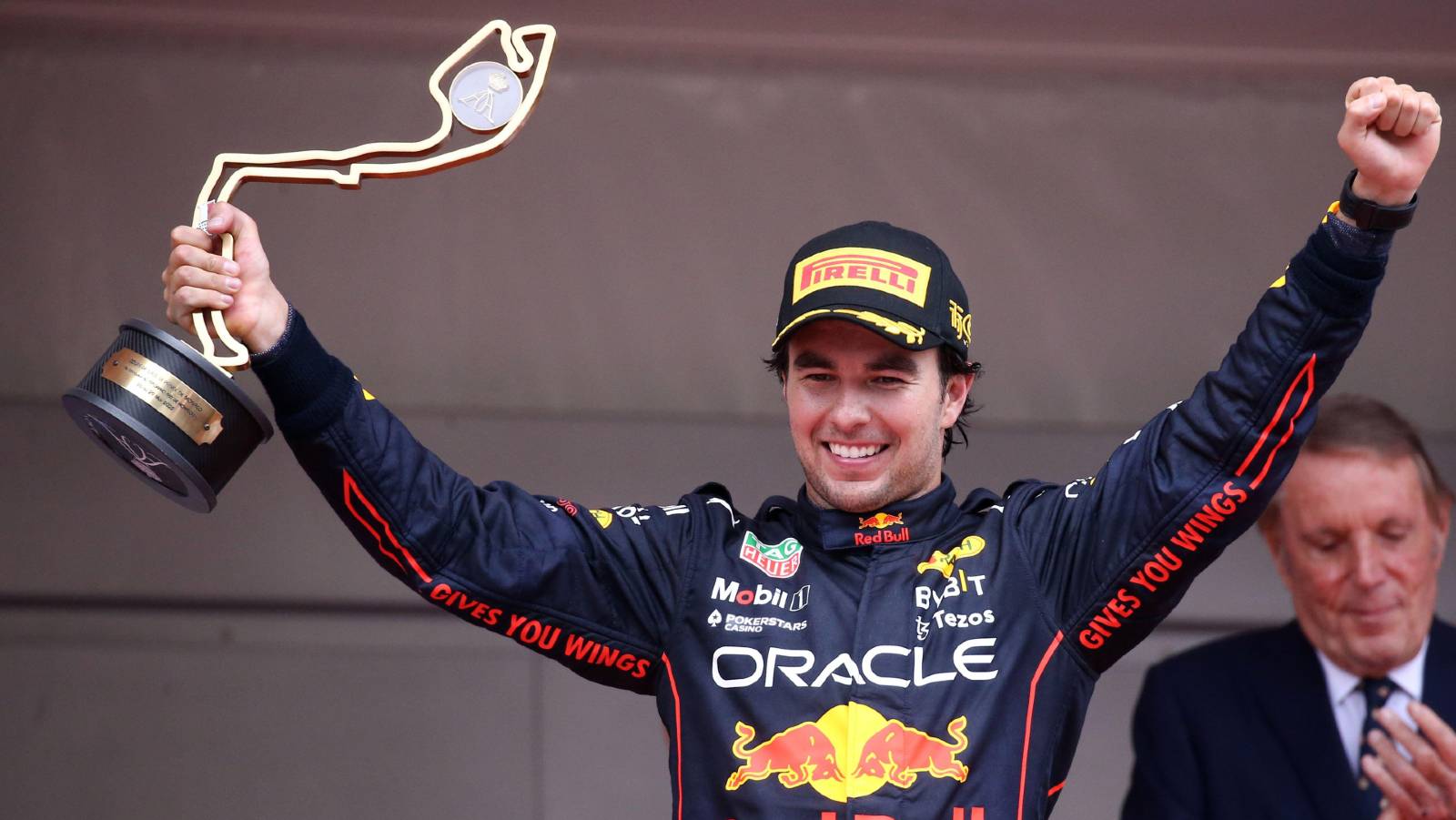 As Sergio Perez's victory in the Monaco Grand Prix moved him to within 15 points of the lead in the Formula 1 World Championship, the sudden excitement surrounding his role in the 2022 title fight felt quite familiar.
For years, it was Valtteri Bottas regarded as the one to watch, the potential dark horse in the title race, the driver who just might, in the right circumstances, have a title in him.
Bottas would often start a season well – winning a race within the first four rounds in three of his five years as a Mercedes driver, including the season openers in 2019 and 2020 – yet would always find himself eclipsed by team-mate Lewis Hamilton over the course of a full campaign.
Perez displayed a Bottas-esque resilience in Monaco, recovering from the perceived injustice of a team orders squabble in Barcelona to emerge as the fastest of the Red Bull drivers in the Principality, outpacing reigning World Champion team-mate Max Verstappen in every session except Q1.
Having also been the first Red Bull driver to set a pole position in 2022 – on the high-speed sweeps of Jeddah, of all places – there is little doubt the more benign characteristics of the RB18 car suit Perez far more than the previous-generation Red Bulls only Verstappen had the talent to tame.
Still, though, there is the suspicion Verstappen's natural talent will make itself felt across the distance of a 22-race season and despite his best efforts, Perez, like Bottas before him, will ultimately find himself powerless to avoid slipping into a support role.
There would be no shame in that for Perez, a driver for whom anything is a bonus after his F1 career came dangerously close to a premature conclusion following his release by Racing Point nearly two years ago.
But after his start to the season was rewarded with a two-year contract extension until the end of 2024, Perez now has what Bottas always wanted at Mercedes.
As his time with the Silver Arrows came to a close last year, Bottas spoke frequently about the frustration of living on one-year contracts at Mercedes, the lack of long-term stability robbing him of the platform to mount a sustained title challenge.
The need to prove himself year after year – his focus in each campaign quickly shifting from winning races to simply ensuring he retained his seat for the following season – became draining to the extent Bottas claimed he would have rejected the opportunity to remain with Mercedes for 2022 had he been offered anything less than a multi-year deal by team principal Toto Wolff.
"If I knew in 2017 I would be with the team for five years I think I would have allowed myself a bit more time to learn about things step by step and also be a bit more forgiving to myself," he told F1's Beyond The Grid podcast last November.
"But in my mind, I thought it was [a] one-year opportunity. And the next year, same thing – it was always one year, one year, one year.
"I never had that peace of mind to give me a bit of flexibility."
Bottas may have been overwhelmed by Hamilton regardless, but if there was one season when his lack of job security stifled his on-track performance it was surely 2019 when Mercedes' obscene dominance ensured the title race, if one ever really existed, was exclusively between their drivers.
Having led the championship with two victories in the opening four races, Bottas' season was in danger of crumbling as the summer break approached and reports that he was set to be replaced by reserve driver Esteban Ocon for 2020 gathered pace.
The speculation was at its height at the Hungarian GP where Bottas finished a distant eighth after a self-destructive start, locking up heavily into the first two corners, almost colliding with Hamilton and then suffering front wing damage as he was overtaken by Charles Leclerc.
So desperate was his approach to that opening lap, as he staggered from one corner to the next, that it almost had the air of a cry for help.
Yet after all that, Bottas' fears that he was on the verge of being fired proved unfounded for at the next race at Spa – on the same day it was announced Ocon would be joining Renault – his contract extension was finally confirmed.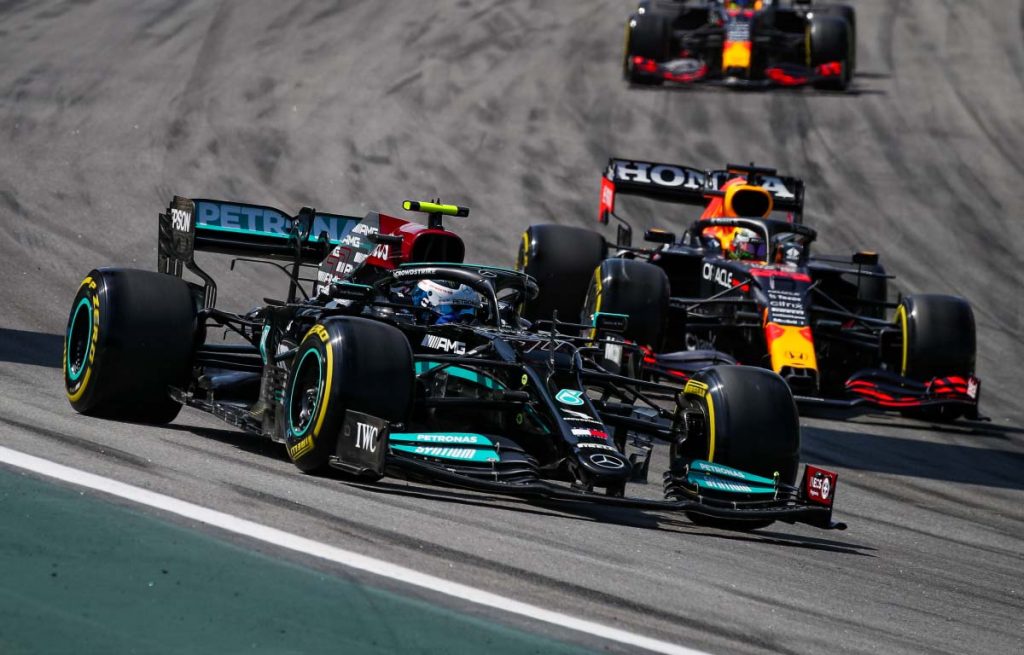 By that stage, however, the damage had already been done with Hamilton – having memorably chased down Verstappen in Budapest to claim his eighth win in 12 races in 2019 – 62 points clear as he began to close in on his sixth World Championship.
He could not admit it, of course, but Bottas had not been given the backing his strong start to the season had arguably deserved and his title challenge had effectively been undermined by his own team, who had the power to extinguish the rumours overnight and not only chose not to but sometimes fanned the flames.
"Toto thinks pressure is good for me," Bottas told Beyond The Grid in 2021.
"I agree – pressure for a certain length of time is good and it can get more out of you. But if you have pressure contractually for nine years of your Formula 1 career, year by year, it starts to eat you from inside, you know?"
The cushion of a long-term contract has been widely cited as a key reason behind Bottas' glorious reinvention as Alfa Romeo's team leader in 2022 and it is that pressure, uncertainty and endless scrutiny from which Perez will be shielded for at least the next 18 months.
Without the urgent need to protect his position in the team, he is free to prioritise performance.
After a patchy start to his Red Bull career last year, Perez has come to be regarded as a popular and valuable member of the team, making a clear contribution to Verstappen's maiden title triumph by holding up Hamilton in the infamous Abu Dhabi decider.
His emergence as a race-winning, pole position-contending driver in 2022 – now able to qualify high enough on the grid to be a factor on race day – has added a potential complication to a title fight that until now had been considered a straight duel between Verstappen and Leclerc.
If and when he next endures a difficult spell, similar to the one he experienced in the middle of 2021 when he scored just two points in four races between Silverstone and Zandvoort, there will not be quite so many whispers that Pierre Gasly, for instance, would be a better fit.
Unlike Bottas at Mercedes, Perez now has the opportunity to really build something – or build up to something, including a possible title challenge if all the stars align – at Red Bull.
He has been given enough rope. Whether he chooses to run with it or hang himself with it is down to him.
Perez to make it two in a row in Baku?
Sergio Perez is in top form right now and may look to make it two race wins in a row, not just on the trot this season but on the Baku streets.