Off the back of celebrating 70 years of F1, we are about to have another nail-biting weekend in Barcelona.
With plenty of on-track drama, unexpected team comebacks and new additions to the 2020 race calendar. This season is shaping up to be like no other!
Live stream all of the action of the Spanish GP free with F1 TV Pro. Subscribe before the 17th August for your seven-day free trial.
Please note that this offer is only available in selected countries with F1TV Pro access. Scroll to the bottom of the article to see if your country is eligible for the offer.
Bring all the excitement of the race weekend straight to your favourite devices with exclusive content and features. 
Go beyond the traditional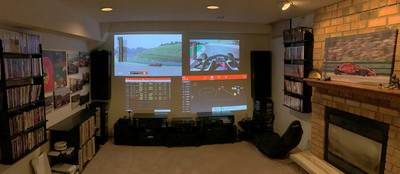 Keen to see more than what's available on your TV screens? Besides the traditional broadcast, which is available in five languages, F1 TV Pro boasts exclusive channels and angles that you can't get anywhere else.
Personalise your viewing experience by watching the driver on-board cameras, pitch two drivers head to head with Battle Mode or check out the Pit Lane Channel.
An expert-curated view, which offers commentary from Alex Jacques and special guests. Get race predictions powered by AI technology alongside weather and tyre updates. As well as live reporting from the Paddock and Pitlane itself, kicking off 45 minutes before the race action begins.
Fancy yourself the next Toto Wolff?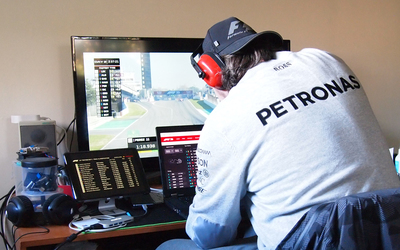 You can create your own F1 TV Pitwall hub with up to six screens running simultaneously, at no extra cost.
Amp up your live viewing experience, by plugging into the F1 App, and get a wealth of insights with live driver maps and real-time live leaderboards featuring lap times, tyre statuses and more. Exclusively available to F1 TV subscribers 
Listen in on the driver's personal commentary 
Want to hear how Lewis Hamilton felt about winning the British GP with three tyres or what piece of equipment Kimi is missing this weekend? Our team radios allow you to listen in on the team strategies and driver comms as they happen – completely uncensored!
See who's picking up the trophy this weekend with F1 TV Pro!  Try it free for seven days, with our seven-day free trial.
The closest that you can get to the live F1 racing action, with exclusive features, data and behind the scenes views not available anywhere else. Watch live or on demand. Now streaming on ROKU (US only), Web, iOS, Android and Amazon Fire Tablet devices.
List of eligible countries for the F1 TV Pro seven-day free trial:
TURKEY
NETHERLANDS
POLAND
HUNGARY
FRANCE
CYPRUS
GREECE
MALTA
PORTUGAL
MEXICO
MONACO
DENMARK
NORWAY
SWEDEN
SWITZERLAND
USA
ARUBA
AZERBAIJAN
HAITI
ANTIGUA AND BARBUDA
ANGUILLA
BARBADOS
SAINT BARTHÉLEMY
BAHAMAS
CURAÇAO
DOMINICA
DOMINICAN REPUBLIC
GRENADA
JAMAICA
SAINT KITTS AND NEVIS
CAYMAN ISLANDS
SAINT LUCIA
MONTSERRAT
SINT MAARTEN
TURKS AND CAICOS ISLANDS
TRINIDAD AND TOBAGO
SAINT VINCENT AND THE GRENADINES
VIRGIN ISLANDS
ARGENTINA
CHILE
COLOMBIA
COSTA RICA
ECUADOR
GUATEMALA
HONDURAS
NICARAGUA
PERU
PARAGUAY
URUGUAY
VENEZUELA
GUADELOUPE
MARTINIQUE
CANADA
SOUTH AFRICA
NIGERIA
KENYA
NAMIBIA
GHANA
MOZAMBIQUE
ZIMBABWE
UGANDA
ICELAND
— F1 TV Product Features —
F1 TV PRO FEATURES:
WATCH EVERY GP TRACK SESSION, LIVE & ON DEMAND
Live stream all Formula 1® track sessions from the Grand Prix weekend
Get expert commentary on the Pit Lane channel 
Exclusive Pre-race and Tech Talk shows
Broadcast available in 5 languages
Stream the F2, F3 and Porsche Supercup series 
Watch full race replays and highlights on demand
Catch-up with Driver's press conferences & strategy review shows
TAILOR YOUR VIEW TO YOUR FAVOURITE DRIVERS AND TEAMS
Personalise your racing viewpoint with your choice of 20 onboard driver cameras (Available live and on-demand)
Listen in on team strategies with the live uncensored Team Radio channel
Pitch two drivers head-to-head with Battle Mode
F1 TV ACCESS FEATURES:
Full exclusive access to Live Timing Data, Maps and Analysis
Watch full race replays and highlights on demand
F1 shows and documentaries
On demand access to all F1 driver onboard cameras*
Watch all F2, F3, Porsche Supercup replays*
850+ hours of historic race archives
YOUR ACCOUNT, YOUR WAY:
Sign up for a monthly plan or save with an annual subscription
Watch on six screens at once at no extra cost
Premium ad-free experience