It's beginning to feel like 2014 for Sebastian Vettel after being outclassed by his team-mate Charles Leclerc at the Belgian Grand Prix.
That's according to one reader, plus the post-race mailbox also brings thoughts on Alex Albon's impressive debut for Red Bull and much more.
You can join the discussion over on the PlanetF1 forum here or head to the comments section down below…
Felt like fate
A fortunate yellow flag there at the end. Congratulations to Leclerc, felt like fate this weekend after what's gone on.
Still not sure what Ferrari are playing at with strategy, but its looking more and more like Vettel is finished at the Red team.
Gutted for Norris at the end, McLaren will be hurting from this. Renault must have been at the peace pipe when they cooked up Ricciardo's strategy, that was never, ever going to come off.
Flash2k11
How to impress on Red Bull debut:

Out-Ricciardo Daniel Ricciardo ✅

What a move from Alex Albon!#BelgianGP 🇧🇪 #F1pic.twitter.com/VvFrRjhFxu

— Planet F1 (@Planet_F1) September 2, 2019
Albon > Gasly
Albon showed some very good race craft in the second stint and in fact was lapping only a few tenths from the Mercedes at the end.
He got stuck in the DRS train at the beginning and couldn't make any progress but all and all I think it was a promising drive from him.
As he gets used to the car he will get better. Already a massive improvement over Gasly imo. I was quite impressed by his drive actually.
Kleefton
Deja vu for Vettel
Great performance by Leclerc and by Ferrari as well. I think they played the strategy to perfection. Using Vettel to block Hamilton for several laps is really what made the difference today. Had they pit Vettel when he initially requested it; Lewis would likely have caught Charles with several laps to go. Great drive by the youngster and a much deserved first victory.
For Sebastian this was a troubling weekend. Charles just outclassed him completely and it's beginning to feel a lot like 2014 for Seb. This is not a good situation for him.
For Lewis; I think he performed quite well. He produced the best overall race pace when you look at the race as a whole and today was a difficult day with that Ferrari straight line speed advantage. A couple more laps and he might have won the race but the bottom line is that he out-scored the next three drivers in the WDC standings and he moved one step closer to securing number 6.
Solid drive by Norris to (barely not) finish best of the rest today and I was also impressed by Albon after starting at the back on a circuit where Red Bull are not very strong.
sandman1347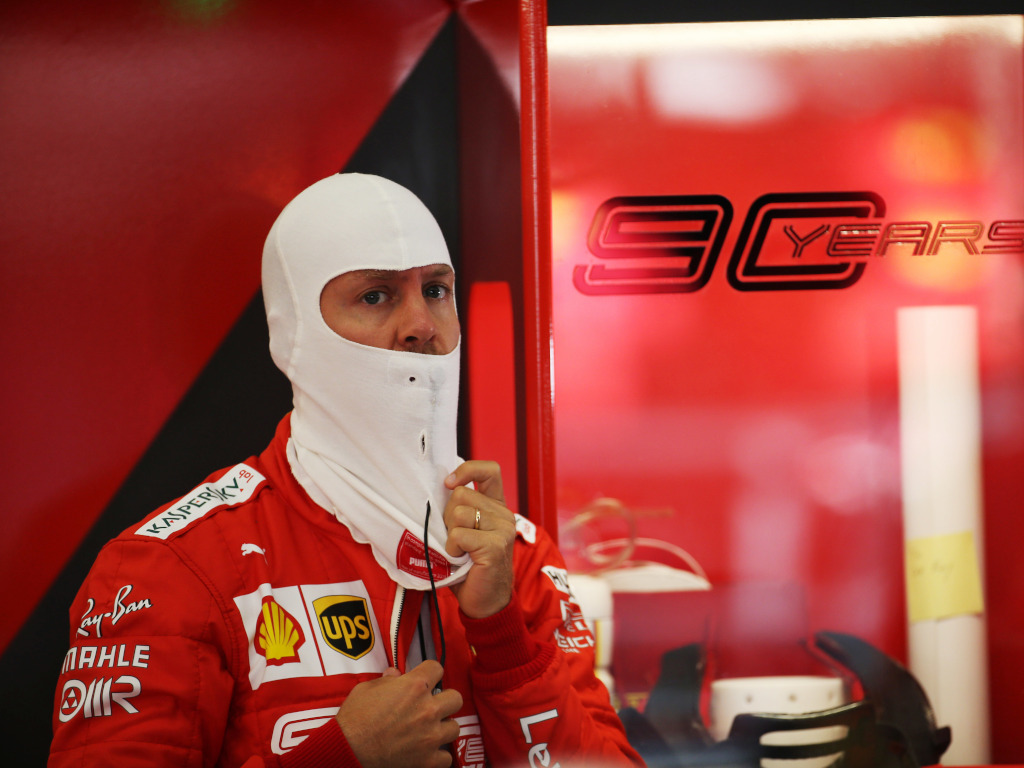 Bottas extension justified?
Wow things got a little tense towards the end but that is finally some justice for Leclerc. He was brilliant this weekend. It wasn't an intentional strategy for Ferrari to use Vettel like that I'm sure but it worked well to protect the win.
If Merc were being totally ruthless then perhaps they could have left Bottas out even longer in the first stint to hold Leclerc up, but then that straight line speed wouldn't have made it easy. A decent showing from Bottas and perhaps justification of his contract extension.
BMWSauber84
Call out the commentators
I have to call Bundle out for implying that through luck and chance of pitstops and position Sebastian "ironically" assisted his teammate win. I was very happy to hear the Ferrari boss set him straight and flat out admit they used Seb to help Charles win today.
Maybe Brundle was expecting Ferrari to lie about their use of Seb to block Hamilton – or maybe it is just more of his usual have-a-dig at Seb.
And Hill was not much better, declaring Seb's lock-up as a ongoing mistake, but continuing to ignore all of Charles' many more mistakes this season (including his off in today's race – which did actually have an impact on the gap to Hamilton, that Seb helped to reverse) and in fact, ignoring all other lock-ups except for Sebastian's.
Hill tried to back peddle with some babble about 4 world championships and strong forces or some such, but his comments only increased my secondhand embarrassment for him. I long for neutral, sensible commentators.
bourbon19
🏁 Race over at Spa.

P12 @KevinMagnussen
P13 @RGrosjean @Charles_Leclerc gets his maiden F1 win 👏#HaasF1 #BelgianGP pic.twitter.com/1o0bXjkaX6

— Haas F1 Team (@HaasF1Team) September 1, 2019
What the hell, Haas?
Well, that result that was looking good for Grosjean soon went downhill. Both drivers seriously underperformed, but Magnussen at the start, Grosjean at the end. But then it also could be the car.
Grosjean at least only struggled near the end of his tyres life. but I don't understand why magnussen was nowhere to begin with. At one stage he was 30 seconds behind when they had the same number of stops. That changed dramatically near the end.
I feel Grosjean will have beaten him, but magnussed seemed to notice Grosjean not getting back to racing quick enough after letting the leaders through and this cost him the position.
I'm really not sure if it is the car or both drivers.
TheGiantHogweed
Follow us on Twitter @Planet_F1 and like our Facebook page.