Thanks to a resurgent Valtteri Bottas, Lewis Hamilton is facing a challenge from a team-mate for the first time since 2016.
It's fair to say Hamilton didn't handle that fight well and ended up losing the World Championship to Nico Rosberg. This begs the question, will history repeat itself?
Why he should be worried
There are undoubtedly parallels. In 2016, Hamilton came into the season on the back of two World Championships in which he beat his team-mate relatively comfortably in the end.
Furthermore, after having the edge over his team-mate for two seasons, he didn't react well to being beaten, often acting angry and bitter.
The most notable occurrence was when he paid no attention to questions at the press conference prior to the Japanese Grand Prix, choosing instead to mess around on his phone the entire time, drawing criticism from pundits and drivers alike.
While he hasn't reached that level yet this season, we wonder if we got the first sign that he's not handling the challenge Bottas is giving him well. This is  what he said after he finished P2 to his team-mate at Baku.
"Selfishly, I could have pushed a lot harder and Valtteri would have lost positions and I would have gained positions. Most likely, he would have been overtaken by Ferrari or something like that," Hamilton said.
"We have to work together, so while I wanted to overtake him, I have to be cautious at the same time to give him space so that we could lock the front row and we would stay there."
Refusing to admit he was beaten fair and square, instead claiming he let his team-mate win, is something Hamilton made a habit of 2016, and shows some serious insecurities.
There are also notable similarities between Rosberg and Bottas. Both don't have incredible pace and are undeniably slower, and arguably possess less natural talent than Hamilton.
Rosberg acknowledged this and compensated with intelligence, consistency and hard work. He underwent an intense winter season prior to 2016 in an attempt to close the gap, and he believes Bottas has learnt from this:
"Last year Valtteri was in no man's land and suddenly over winter reset, probably he learned some things from me as well in the way to reset over winter and come back fighting strong!" Rosberg said.
"Not focusing on Lewis but focusing on yourself and getting the job done, that's what matters."
Bottas does indeed have all the qualities that Rosberg possessed and has returned from the winter break a hugely improved driver, much like Rosberg did. Moreover, he is currently doing something the German never really could, matching Hamilton for pace.
In 2018, he was rarely close to Hamilton over the weekend but, this year, he's not only won two races but has two pole positions too, and a fastest lap that has given him the Championship lead.
Raw pace is considered to be one of Hamilton's strengths, and Rosberg never really matched him in that area, even when he won the championship, so the Finn doing so is no mean feat.
Why he shouldn't be worried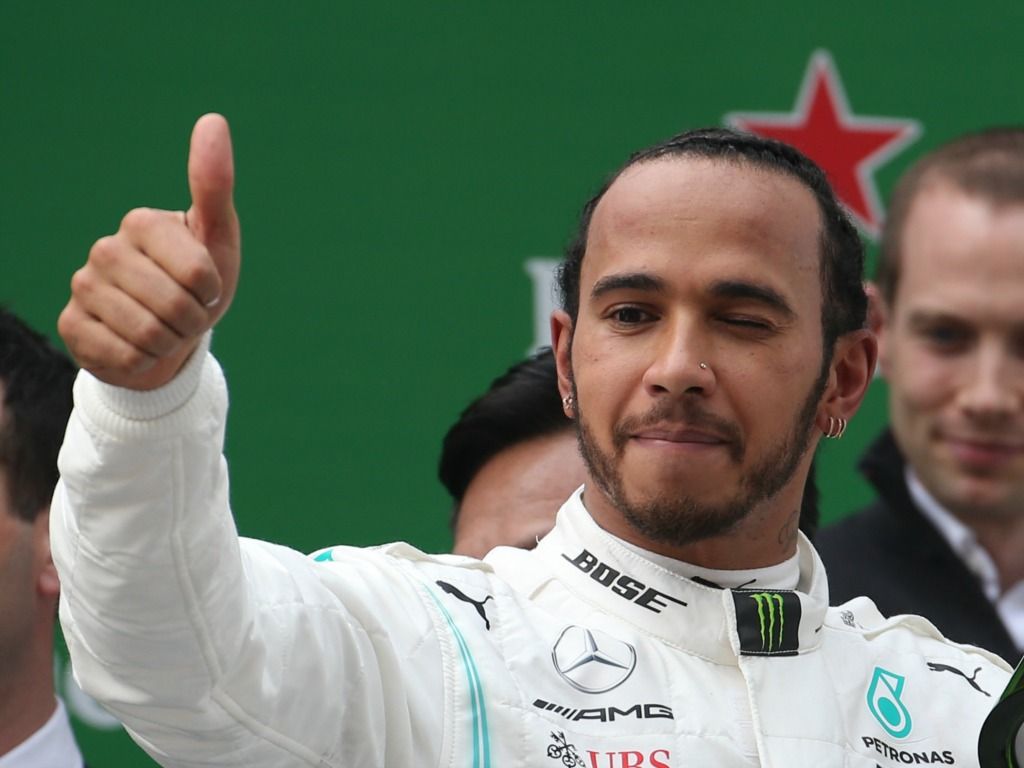 Despite Rosberg's undoubted improvement for 2016. Hamilton lost the Championship far more than Rosberg won it.
For starters, Hamilton had various issues with his power unit that season. In four qualifying sessions, he had issues that either directly hindered his running or resulted in a grid penalty for him, and in three of them, this led to him starting from the back of the grid.
He had better reliability when it came to races, but in the end, he effectively lost the World Championship when he had to retire from the lead in Malaysia due to an engine failure. This resulted in a 28 point swing for Rosberg, who'd end up winning the title by five points. Had Hamilton won there, he surely would've won the silverware.
Since then, Hamilton has only retired once with a mechanical issue, last season in Austria. This season, there's been no signs of reliability problems for Mercedes, so unless something drastically changes, he won't have to deal with those problems again.
Furthermore, Hamilton is driving far better this season than he did in 2016. That season, he would effectively go missing for entire weekends, such as at Singapore and Baku, where he never came close to Rosberg.
Starts were also a serious issue for him, as he had terrible getaways in Australia, Bahrain, Italy and Japan which cost him potential victories.
A bad start off the line still happens now and again, but he and those working closest with him constantly say that he's driving better than ever.
If he maintains such a level, it's hard to see Bottas being able to keep up with him over the course of an entire season.
Finally, Rosberg and Hamilton's relationship undoubtedly played a role in 2016. Their rivalry had grown more and more volatile throughout their previous three seasons as team-mates, leading to various collisions between the two.
The most notable of these was in Barcelona when Hamilton, far quicker than his team-mate, tried to pass him and was pushed onto the grass, causing both to DNF. In a similar situation, it's unlikely that Bottas would defend quite so robustly, meaning Hamilton will have a much better chance of getting past.
With that very race next up on the calendar, it'll undoubtedly provide a further indication as to how much of a threat Bottas really is.
Finley Crebolder
Follow us on Twitter @Planet_F1 and like our Facebook page.