Has F1's 'Smooth Operator' Carlos Sainz lost his mojo at Ferrari?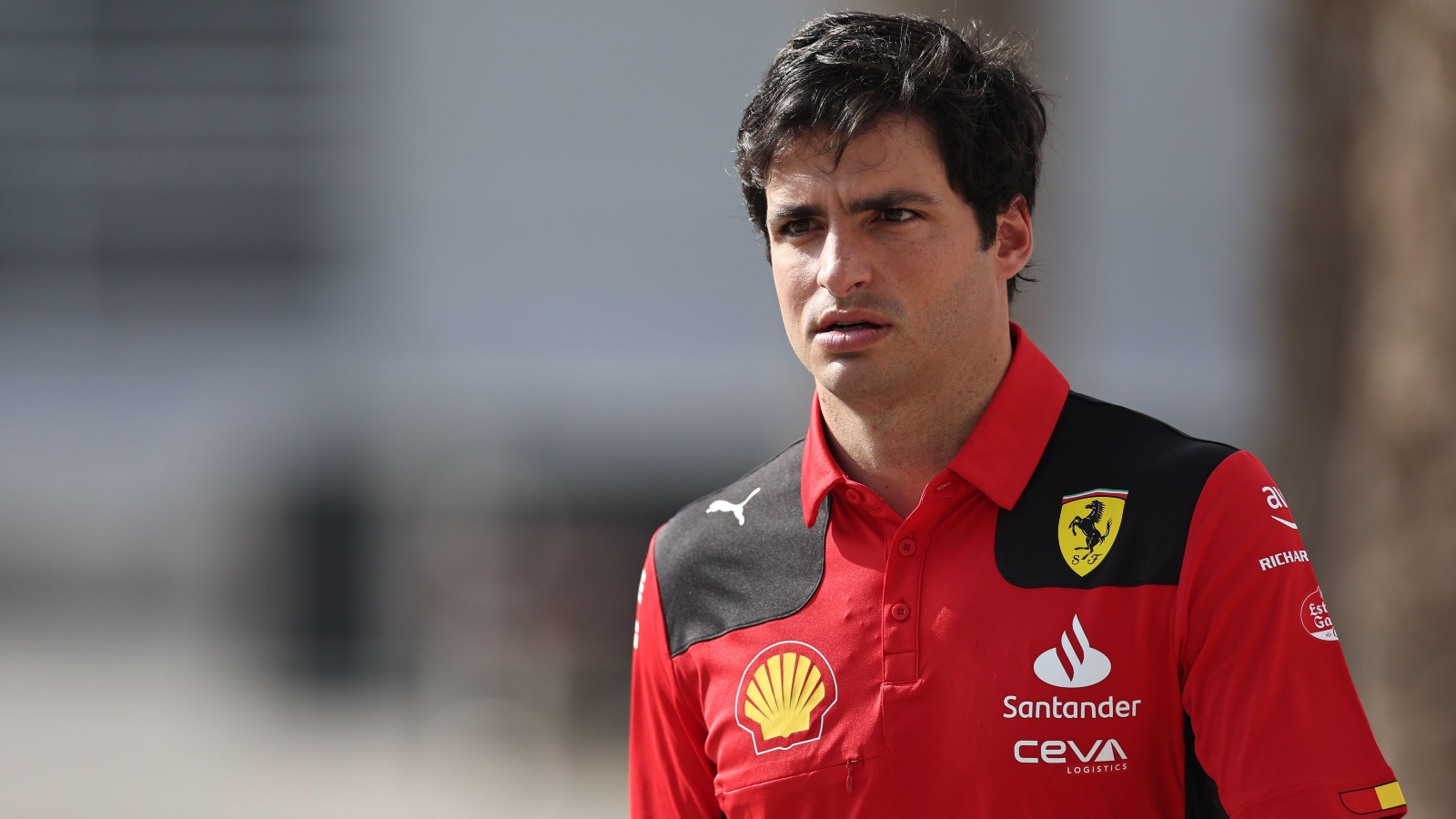 Another poor race in Saudi Arabia raises questions as to what role Carlos Sainz serves in the Ferrari team.
Carlos Sainz has always been a driver used to time away from the limelight. His first ever race seat had him partnering Max Verstappen and when he made the move to McLaren, a lot of the talk was of the sport's next great driver in the form of Lando Norris.
But yet, when he moved to Ferrari in 2021, the beneficiary of Sebastian Vettel's defeat in the quest for power, his life and role in the sport changed.
Being a Ferrari driver is unlike any other team in the sport. You find yourself thrust to the forefront of every Italian's mind with the magnifying glass on you and any fault ready to be splashed across the back pages come Monday morning.
And yet, Sainz defied expectation when he beat Charles Leclerc in his debut season with Ferrari in 2021. Talk that Sainz was there to play second fiddle to Leclerc was quickly put to bed and Ferrari were able to ignore the question as to whether they had a number one driver.
But somewhere between 2021 and the present day, Sainz seems to have fallen off track and the idea of him doing something similar in 2023 seems fanciful.
The one characteristic that defined his 2021 campaign was consistency, only twice finishing outside of the top 10, but in 2022, his season was consistently inconsistent. Two podiums in the opening two races were followed by two retirements.
A podium in Canada and a maiden win in Silverstone were bookended by retirements and in the final six races, he twice finished on the podium, twice off it but still in the points and twice retired.
This inconsistency, especially at the start of the year, was easy for Sainz to focus on as his number one area to improve but after two races of 2023, the Spanaird appears to have regressed.
In Bahrain, he failed to make the most of Leclerc's DNF and was overtaken by his compatriot Fernando Alonso for the final podium spot and in Saudi Arabia, despite starting eight places ahead of him, it was not long before Sainz had Leclerc on his gearbox.
Lance Stroll's DNF and the subsequent safety car all but ended Leclerc's charge up the field, sparing his team-mate's blushes, but it does now raise the question of what is Sainz's role at Ferrari?
Is Carlos Sainz a Valtteri Bottas or a Nico Rosberg?
When a team has a supreme talent like a Leclerc or a Verstappen or a Hamilton, the question for the second driver often becomes, what role am I going to play?
Life on the opposite side of an undoubtedly highly talented driver can be difficult to survive in, just see the numerous team-mates Verstappen has dispatched over the years, and often these drivers fit one of two roles.
You have a Valtteri Bottas and Sergio Perez who accept they will not rock the boat too much if it means keeping their place in a top team and then you have a Nico Rosberg, who is willing to burn the whole place down if it means winning that coveted championship.
Ferrari has long said it has no number one and yet anyone on the outside looking in will clearly be able to point at which of the two Ferrari drivers is more likely to break the sport's oldest team's trophy drought.
In 2022, Sainz, in arguably the second quickest car, finished 62 points behind his team-mate let alone championship winner Verstappen and of course, there were incidents out of his control and he did have a particularly bad run of luck in terms of lap one retirements, but if you were tasked to pick a race in 2022 that both Sainz and Leclerc have finished in which the Spaniard has bested his team-mate, an answer does not spring immediately to mind.
The obvious choice would be Silverstone where Sainz picked up his one and only win but a scratch under the surface reveals his win was just as much due to Ferrari shooting Leclerc in the foot once again.
Away from the Silverstone success and in almost every metric, Leclerc beat Sainz in 2022. Points, average race result, average qualifying result, laps completed, races won, podiums scored.
PlanetF1 recommends
Saudi GP conclusions: Red Bull fast but fragile? Russell's Mercedes blueprint
Why the FIA stripped Fernando Alonso's Jeddah podium…then gave it back three hours later
Sergio Perez calls for review after 'different information' given to Max Verstappen
Moving to 2023, the Ferrari car is clearly not as quick as it was in 2022 but why is Leclerc the only one who seems to be able to get some sort of pace out of it? He cut through the midfield with relative ease in Saudi Arabia but could you confidently say Sainz would have done the same?
In Bahrain, the idea of Alonso overtaking Leclerc never looked likely and yet the Aston Martin man did so against Sainz with relative ease.
Just as Bottas and Perez did not, Sainz will never concede to being the second driver to Leclerc in public at least but, at the age of 28, he is increasingly finding himself move closer and closer to their roles than that of a Rosberg.
How does Carlos Sainz get back on track?
The path back is not a complicated one and Sainz said it best himself: consistency. Fighting for a championship, especially this season, is incredibly difficult but no driver in the history of F1 has ever achieved a World title without an incredibly high level of consistently good performances.
In order to wrestle back some of the control in the Ferrari garage, Sainz needs to be not only beating the likes of Alonso but also beating Leclerc or at least putting up a fight.
A title for anyone not named Max Verstappen seems increasingly unlikely this year but that P3 spot is perhaps as open as it has been for years. Securing that would set a big marker not just in Maranello but within the whole paddock and act as the perfect springboard for a title push in 2024.
So far the crucial difference between Sainz and Bottas and Perez is the latter two, while unlikely to challenge for race wins on a consistent basis, were at least securing regular podiums and points, the kind of which a Constructors' Championship charge is built on.
Sainz has a contract with Ferrari until 2024 but that end date will soon come around. The Smooth Operator needs to rediscover his 2021 form and fast.