Upgrades set to shake things up at Spanish GP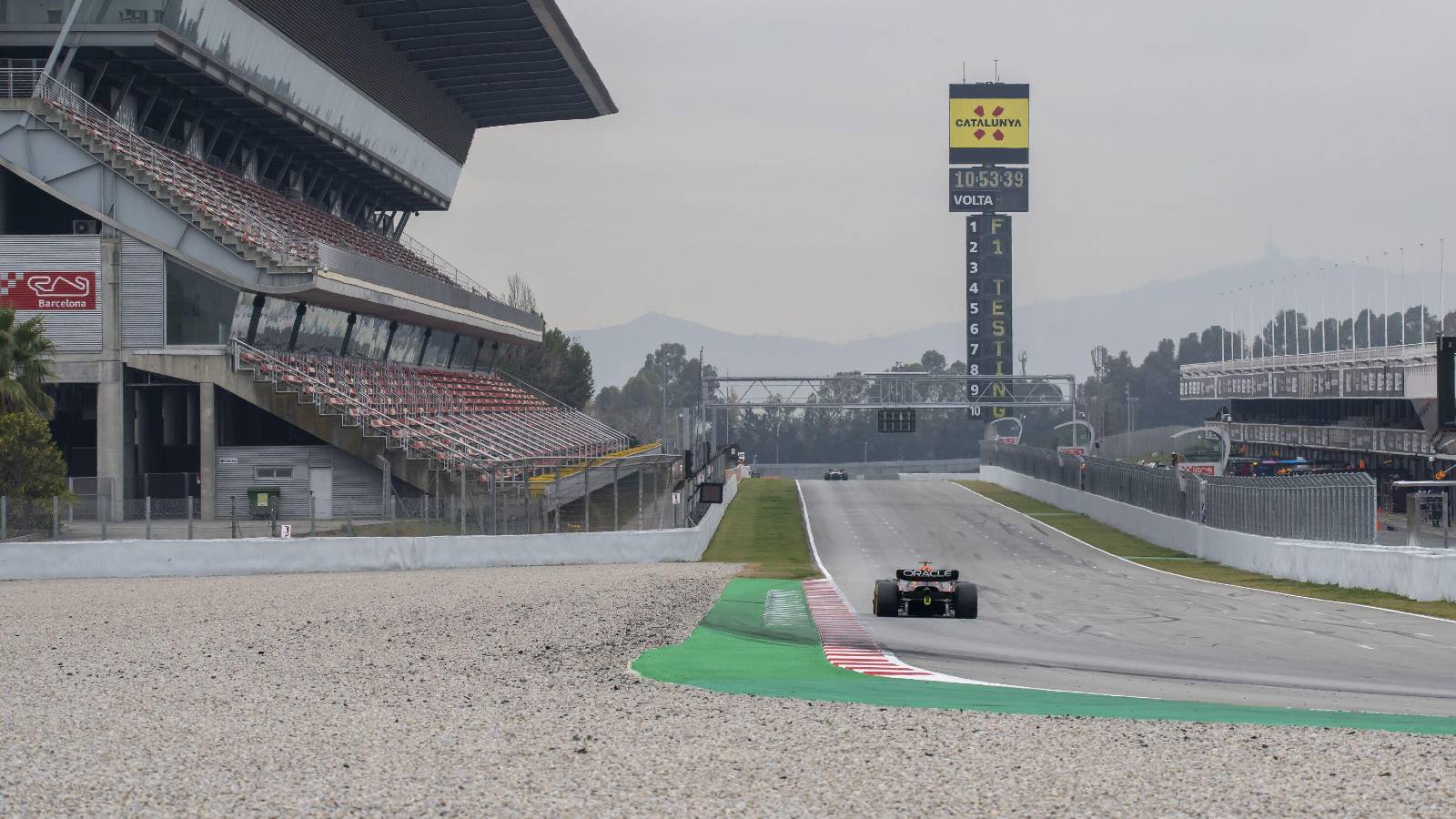 With the majority of teams bringing upgrades to the Spanish GP, we could be about to see a major shake-up throughout the field.
While a clear pecking order has yet to emerge in the 2022 campaign, there have been a few constants in the first five rounds of the season.
Red Bull and Ferrari have been the top two teams, evenly matched and comfortably ahead of everyone else, while Williams and Aston Martin have generally had the slowest cars, with little to choose between the outfits in the middle on the whole.
There's reason to believe that could all be about to change though as updates of some form are being brought to Barcelona by several constructors.
With a renewed focus, motivation and energy behind their 2022 title challenge, @ScuderiaFerrari are a force to be reckoned with this season 🔥

Let's take a closer look at the main characters behind their title charge 👀#F1 pic.twitter.com/DWTHpHAcdx

— Formula 1 (@F1) May 16, 2022
Some of the most major of them will come courtesy of Ferrari, with the Italian team bringing a new floor for both of their cars.
After starting the season as the strongest outfit, the Scuderia have been beaten by Red Bull in the last two races with Max Verstappen winning both.
If that trend continues, the Dutchman will soon take the lead in the championship, and Charles Leclerc and co are hoping to prevent that by addressing the 'porpoising' they have encountered thus far in 2022.
Should the new floor have the desired effect, local fans will have their best chance in years of seeing one of their own claim victory. While still second best to Leclerc last time out, Carlos Sainz claimed a much-needed podium and was closer to his team-mate – on home turf, he'll be aiming to go one better and prove he's no second fiddle.
It's unlikely to be plain sailing for the pair though, even if Red Bull aren't bringing upgrades quite as major as their title rivals.
Max Verstappen's team have had the fastest car on race day in recent times and are aiming to make it even faster by further reducing its weight in Spain by around 7kg.
Even if that doesn't ensure they remain faster than Ferrari, they have two drivers that can make up for that. After some initial issues, Verstappen looks to have well and truly gotten to grips with the RB18 while Sergio Perez has been at his very best all season. What's more, both drivers have finished inside the top five in the last two races at the Circuit de Catalunya.
The Dutchman is the only non-Mercedes driver to win at the track since 2014, but the German team's dominance is all but certain to end this year with them a long way behind the frontrunners.
Upgrade season is fully underway in #F1 in 2022, and Mercedes need their updated package to work if they're to close the gap to the front…

Watch or listen to Torquing Point in full: https://t.co/ryy9hU1ReO pic.twitter.com/KX93veVClK

— PlanetF1 (@Planet_F1) May 18, 2022
How they go about closing that gap will depend hugely on how they do this coming weekend. With pre-season testing taking place at the same track, they'll be able to directly compare their car in its current zero-sidepod form to the more conventional one they ran back then.
If it's not a favourable comparison, they may well end up ditching the design altogether, but the data could also help them make their current concept work. Either way, they're to get some much-needed answers that will determine the approach they take going forward.
Lewis Hamilton meanwhile may not be able to make it six wins in a row there, but he'll still come out of the weekend smiling if he can beat team-mate, George Russell, for the first time in four races – given it's one of his strongest circuits, there will be some cause for concern if he's unable to do so.
If the British pair are to face any challenges from the midfield, they'll most likely come from McLaren, who are bringing various new parts to the race.
They impressed at the circuit in pre-season testing, being the fastest team at times, so will fancy their chances of challenging the Mercs if said parts have the desired impact.
Whether both drivers would be able to if in good enough machinery is another matter though, with Daniel Ricciardo continuing to struggle at the British team – the Aussie needs to turn things around if he doesn't want to spend another year playing catch up with Lando Norris.
It hasn't been an ideal start to the season for the man who replaced him at Alpine either. Fernando Alonso hasn't driven badly by any means but a barrage of bad luck has left him with only two points.
With upgrades coming on a track that the team feels will suit them though, he'll be optimistic that he can add to that tally and give the home crowd something to cheer.
We're ready for you Barcelona! 😍🇪🇸#SpanishGP pic.twitter.com/xRFDnXdobh

— Alfa Romeo F1 Team ORLEN (@alfaromeoorlen) May 18, 2022
Alfa Romeo are the team Alpine will be aiming to overtake in the standings this weekend, with five points separating them, but Valtteri Bottas's team will be confident of staying ahead and maybe even leapfrogging McLaren.
Like their engine suppliers, they'll be running an upgraded floor as well as a few other updates and have their sights set on challenging Mercedes as they've been able to do in previous rounds this year courtesy of the enormously impressive Bottas.
While he's sitting pretty inside the top-10 in the standings though, Zhou Guanyu is in the bottom four. Racing on a track familiar to him, the rookie has a chance to climb up the order and needs to take it.
The same can be said for Mick Schumacher who, despite being given a strong car this year, has yet to score a single point.
There were encouraging signs in Miami with the German looking stronger than Kevin Magnussen for the first time this year and running inside the points, but a costly mistake saw him drop down the order.
Haas need him to find his form in Spain given they're not bringing upgrades and the teams on either side of them in the standings are.
While they've scored points in every race in 2022, AlphaTauri have taken a step backwards in terms of outright pace relative to their competitors and need theirs to work if they want to remain ahead of the American team.
Our sights are set on race weekend. Are you ready? 💚 #F1 #SpanishGP pic.twitter.com/hubzzKOCBI

— Aston Martin Aramco Cognizant F1 Team (@AstonMartinF1) May 18, 2022
So too do Aston Martin who, having finished in the points in each of the last two rounds, are hoping their hugely disappointing start to the season is firmly behind them.
Due to such a start, they're reportedly spent a big chunk of their 2022 budget to bring "half a new car" to the Spanish Grand Prix, one that will be very visibly different from the AMR22 we've seen thus far this year.
Williams will be hoping that "new" doesn't necessarily mean "better" for their rivals, who they trail by just three points thanks to Alex Albon's excellent start to the season.
Nicholas Latifi hasn't had one though and his future seems more uncertain with each passing day, with the fact that Nyck de Vries is replacing him in FP1 on Friday only ramping up exit rumours. Given that, there's probably nobody on the grid that needs a good weekend more than the Canadian.
We won't know anything more about his future by the end of it, but with this race always serving as an excellent indication of the year's pecking order, we should know a lot more about the future of the season as a whole.
Torquing Point: Aston Martin bringing 'half a new car' to Spain
Aston Martin are arguably making bigger changes than any other team when their B-spec AMR22 heads to Barcelona.