It looks like a new sprint championship could be introduced to Formula 1 next year, but is it really needed?
Despite a somewhat mixed reaction to the sprint qualifying format that was used at three race weekends this season, double that amount are to take place in the 2022 campaign.
The sport has stated that said format could be tweaked to try and address concerns from the fans. Just what will be changed exactly has yet to be confirmed – although it may have already been unofficially revealed.
If Sky Sports' Ted Kravitz is correct, a sprint championship will be introduced, with the top 10 in the shortened race all scoring points and the finishing order not setting the grid for Sunday's main event.
"Two crucial things are going to change next year with the sprints," said Kravitz in Brazil.
"First, it looks like it will be an entire six-race sprint championship with its own points – so the winner will get 10 and there will be points down to 10th place and the results of the sprint will not set the grid for the grand prix.
"I must stress it just looks like at the moment that the current mood, speaking to Ross Brawn and Stefano Domenicali, is that the purists will win out, and it looks like qualifying on a Friday will set the grid for the grand prix and we'll have our own little sprint championship that will be a bit more valuable in terms of points."
So, does this address the issues that many have with the current sprints, and is it worth doing?
Lewis Hamilton on p̶o̶l̶e̶ ̶p̶o̶s̶i̶t̶i̶o̶n̶ P1 for Saturday's sprint! He is joined on the front row by none other than Max Verstappen.

Bring it on! #BrazilGP 🇧🇷 #F1 pic.twitter.com/mC8Ja7pTDu

— PlanetF1 (@Planet_F1) November 12, 2021
Well, one of the three major changes certainly does so, with a traditional qualifying session rather than the sprint itself determining pole position and the entire grid for the main race.
It is fair to say the Saturday 'race' doing that has not been well received throughout the sport, with many feeling it is wrong that whoever is fastest over the course of one lap does not get pole position.
Indeed, it doesn't feel right. It goes against the tradition of the sport and – while it is not as important – really messes with the record books. So in that regard, the proposed new format would undoubtedly be a step in the right direction.
One concern though would be that, if the sprint does not determine the grid, it may feel pointless and therefore be less entertaining, while teams and drivers will not take many risks or put in much effort.
The second big change, awarding points to the top 10 finishers, would somewhat solve that problem. Sure, assuming the old pre-2010 points-scoring format is used, fewer would be on offer than in a full race, but every little helps.
If, however, those points only go towards a sprint championship, that would mean the sprints have no impact whatsoever on the main race or the main championship, and quite frankly, nobody will give a sh*t.
That begs the question: is there any point having a sprint championship at all? And honestly, I am struggling to find reasons why there should be and just what it would add to the sport.
Another title, sure, but the top drivers in the best cars are the only ones that would have a realistic chance of winning it, and something tells me that if they were locked in a title fight for the main championship, they would not care much about this one.
It is hard to see teams caring either unless a huge amount of money is offered for doing well in it. That is maybe a cynical view, but with the budget cap being implemented they will not want to risk damaging parts if there is not much of a reward on offer.
And even if the drivers and team gave it their all, would the fans be fussed? As has been shown by the Nations League in football, it is hard to generate much interest in a brand new competition, especially when it takes place alongside the main one.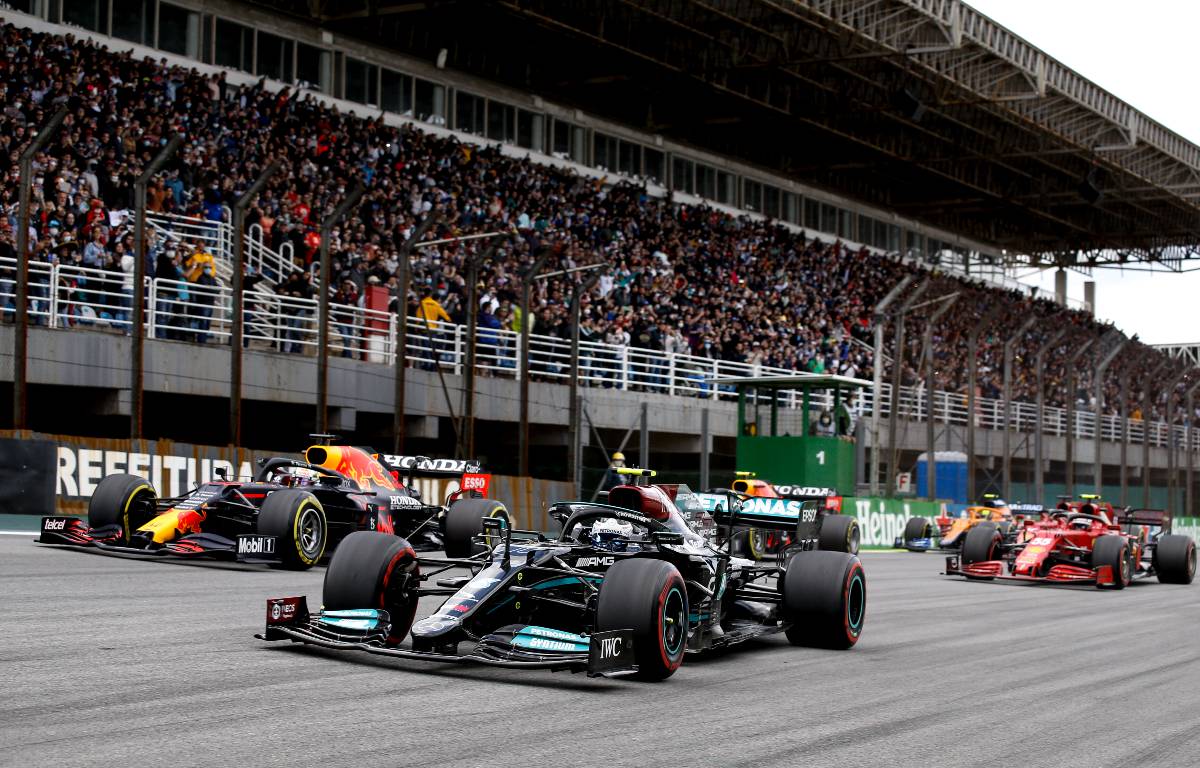 The other apparent changes – not having the sprint serve as qualifying and adding more points-scoring positions – are good ones and definitely improve the format.
Having a traditional race weekend with a separate shorter race between qualifying and the main event that would have a significant impact on the World Championships could be great.
It would not be, though, if that race had no impact on the main standings whatsoever and was instead only relevant to a separate championship altogether.
The sport is determined to keep sprint races around, and that is fair enough – they bring in more viewers and therefore money and, if done correctly, can make the sport more entertaining.
A sprint championship, though, would not add anything to them and could make them considerably less interesting if it means they do not impact the championship everyone actually cares about.
In short, having one would be as pointless as Haas in 2021.