Conclusions from the Styrian Grand Prix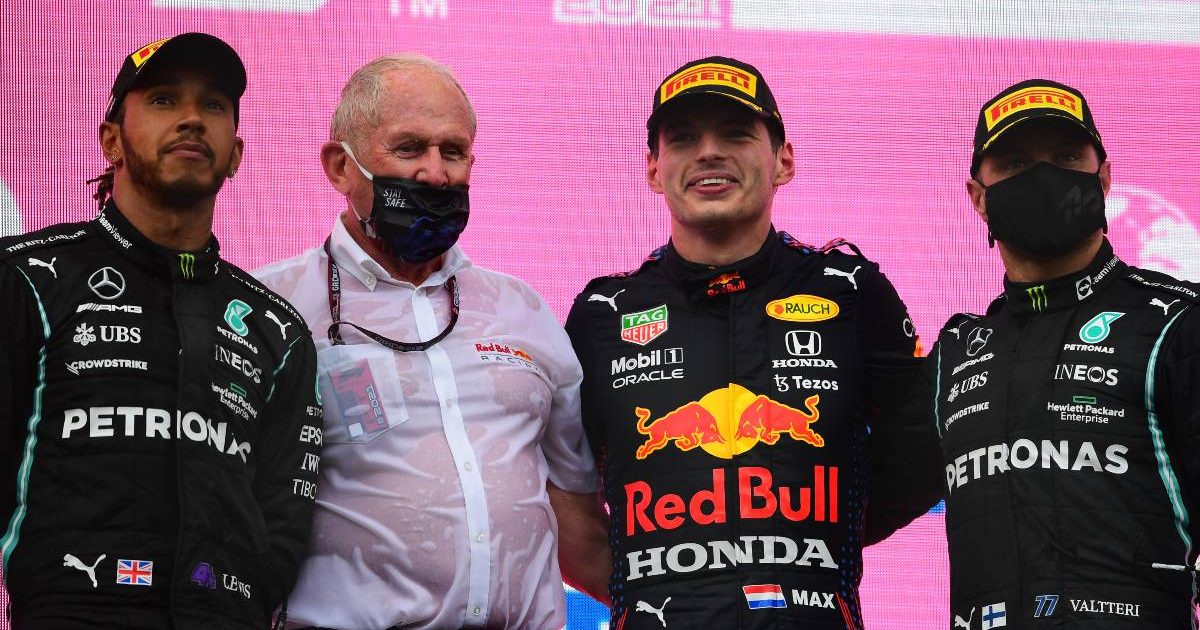 Max Verstappen moved 18 points clear in the World Championship as his team owned the Red Bull Ring in every sense of the word.
Here are our conclusions from a Styrian Grand Prix that will have worried Mercedes more than any race since their era of dominance began.
Mercedes have no answers to Max
Verstappen Ring, anyone? 😉🏆 #StyrianGP 🇦🇹 pic.twitter.com/M3NFrYtbsz

— Red Bull Racing Honda (@redbullracing) June 27, 2021
It's hard to imagine Mercedes reaching for the panic button, but they can now be in no doubt that they are clear outsiders to retain both of their World Championships.
Christian Horner described Max Verstappen's "masterclass" as the "most dominant" of Red Bull's five victories this season, four of which have now come in succession.
The last time Mercedes went four races without a win was at the end of the 2013 campaign when Sebastian Vettel triumphed nine times consecutively to round off his dominant spell with Red Bull.
It is, of course, highly unlikely that Red Bull will make it nine in a row again in 2021. But this was such a decisive success for Verstappen that Mercedes must wonder how they can regain the advantage at any track, let alone the same Austrian venue the very next weekend.
This was not down to strategy or Mercedes under-performing. Red Bull had the best car and Verstappen made full use of it. He and Lewis Hamilton were leagues ahead of the rest.
What we found most striking from a Mercedes perspective was the sheer lack of answers they could give to Hamilton about what they could do to turn things in their favour.
Race engineer Pete Bonnington never dared to say it directly, but his inference in several radio messages appeared to be: "Second is the best you can do today, Lewis."
Mercedes usually have an answer for everything. In the past seven years, they have come up with ways to turn races in their favour that had not been going for them – usually as a result of Hamilton's brilliance to make the plan work.
This weekend, they had no response, and they knew it. The World Champions will surely be hoping the unpredictable Styrian weather pitches a curveball pre or mid-race for the Austrian Grand Prix.
Check out all the latest Max Verstappen merchandise via the official Formula 1 store
Red Bull's Perez gamble failed to pay off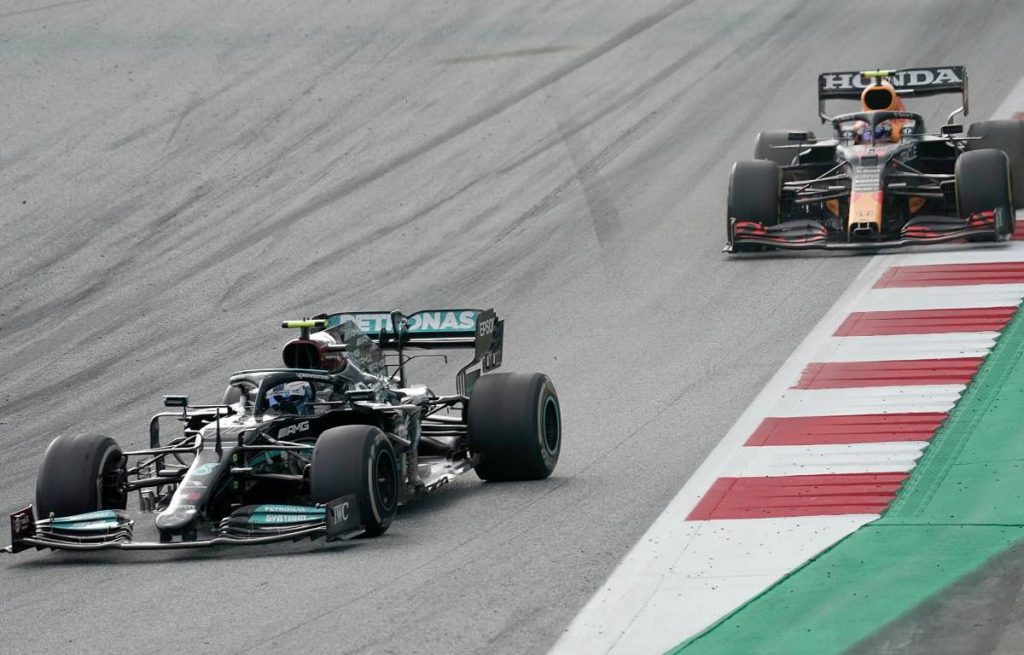 If there was one thing Red Bull may have got wrong, it was their management of Sergio Perez's race.
A pit-stop can go awry for any driver, so it was just one of those things when a left rear tyre issue on lap 27 cost the Mexican a couple of seconds and third position to Valtteri Bottas.
But was his second stop, with 16 laps remaining, absolutely necessary? Perez was gaining on the Mercedes at the time, albeit not rapidly, and had got the gap down to 1.4 seconds.
They were both on similarly-aged hard tyres, having stopped only one lap apart, so it was a definite gamble to pull the trigger and 'box' Perez again for mediums, deploying the same type of two-stop strategy that had worked for Verstappen in France last week when he hunted down and passed Hamilton for the win.
Perez nearly made it work. He had been expected, according to the AWS graphics, to catch Bottas with enough time to overtake the Finn and put himself on the podium, but the driver acknowledged that ultimately he needed an extra half lap, finishing just 0.527sec behind. Having to lap backmarkers on such a short circuit did not help either.
There was also the possibility that 'Checo' might have got the fastest-lap point with his late surge – instead, that went to Hamilton after he made a last-gasp stop – but would he not have got past Bottas had he simply stayed out?
Hindsight is a great thing, of course, but if Perez had finished third, Red Bull's lead in the Constructors' World Championship would have been 46 points rather than 40.
They may be well on top just now, but in a potential 23-race season no lead can yet be considered anywhere near safe.
Fifth no longer good enough for Norris
Nice chunk of points and another P5. That's where we were at today. Back for more next week. Thanks @McLarenF1. pic.twitter.com/1fmKXGq4vw

— Lando Norris (@LandoNorris) June 27, 2021
It shows you how far Lando Norris has come when fifth place feels distinctly 'meh'. That was the impression he gave after occupying that position for the third race on the spin.
Norris was spot-on with his comparison of McLaren's qualifying and race performance – they are so much more competitive over a single lap against Mercedes and Red Bull than when fuelled up and tyre management becomes much more of a factor.
The Briton has had two podiums this year, is clearly hungry for more and who can blame him? He has a genuine case to be regarded as one of the top three drivers on the grid at present.
Once more, he had the measure of his team-mate, Daniel Ricciardo, who said it was "heartbreaking" to have moved up from P13 on the grid to P8 in the early stages, only to find himself back down in a finishing position of P14 after a brief loss of power meant he lost all those places he had gained even more quickly.
It's a 'two steps forward, one step back' scenario for the Australian with the team he joined last winter, for just when he looks like making real progress, such as in France last time out, he endures another weekend to forget.
He's not the type to say anything publicly, at least not in the middle of a season, but it would be fascinating to know just how surprised Ricciardo has been about his team-mate's sizeable step forward this year.
Sainz shines again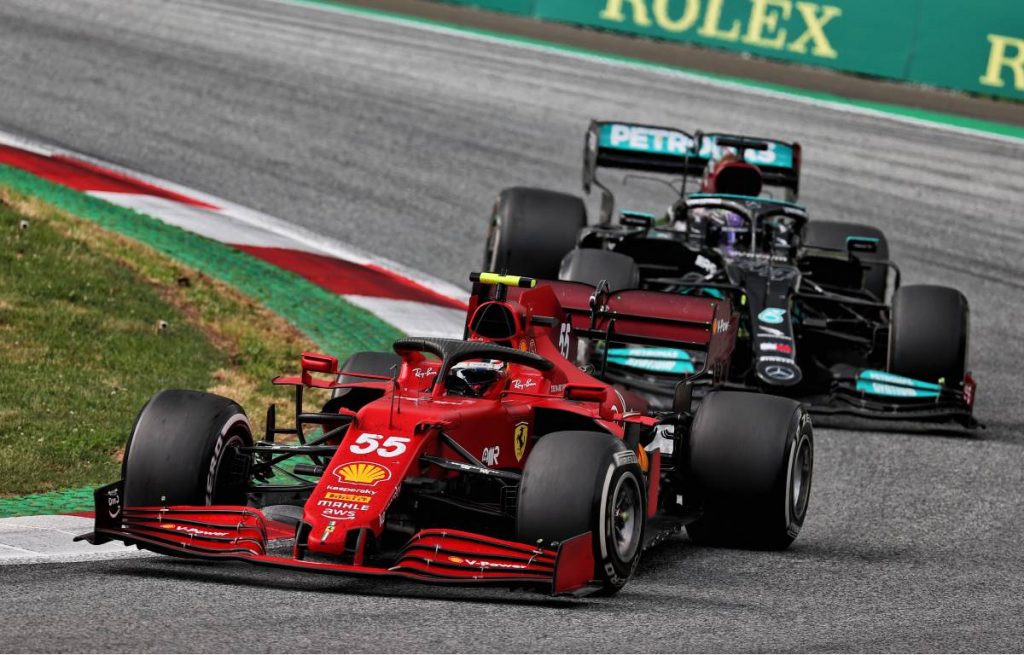 Charles Leclerc, Driver of the Day? Few could have seen that coming after his opening-lap collision with Pierre Gasly.
It was a great recovery drive after an incident the stewards decided not to investigate, but what about his Ferrari team-mate Carlos Sainz? His grid-to-chequered flag improvement of six places was the best in the field, finishing one place higher than Leclerc in sixth.
That was a much-needed result for the Spaniard too, at a time when his second place in Monaco was just starting to be forgotten a little bit following a couple of less productive weekends since then.
Other honourable mentions
Lance Stroll – P8, four places in front of Sebastian Vettel and has responded well to his illustrious team-mate's strong results in Monaco and Baku.
Great wheel to wheel action this afternoon. Ready to do it all again next week 👊🏻 pic.twitter.com/TmOFjMeEtW

— Lance Stroll (@lance_stroll) June 27, 2021
Mick Schumacher – Haas beating any other car at any time this year is a positive and he finished ahead of Nicholas Latifi's Williams again.
George Russell – More despair as that elusive first points finish for Williams was snatched from his grasp by reliability issues. But given the pace the Briton showed at the Red Bull Ring, perhaps that top-10 result has only been delayed by a week.
Jon Wilde
Follow us on Twitter @Planet_F1, like our Facebook page and join us on Instagram!