Haas have kicked off the Formula One launch season with the reveal of the Haas VF-19.
The team teased us earlier in the week with a picture of their drivers sporting new merch. It was another indication that rumours of a new black and gold livery were true.
The gang's all here! 🏎🇺🇸🙌📷🎥#HaasF1 #ProductionDay #PreSeason #F1 pic.twitter.com/i3oE4i6QxO

— Haas F1 Team (@HaasF1Team) February 6, 2019
With just hours to go until the official launch, we received a further tease from the American team, this time with the car under its shield. Again – black and gold cropped up.
Livery unveil coming together this morning. The star of the show is in place and waiting. ✅ #RichEnergy #HaasF1 #LiveryUnveil pic.twitter.com/k90uj7n4jE

— Haas F1 Team (@HaasF1Team) February 7, 2019
Also before the launch, William Storey, boss of Haas' new title sponsor Rich Energy, told The Sun that: "We are confident we will beat Red Bull in many races this year."
There was even a dress code…
Haas livery launch dress code. Better cover up that midriff…#F1 pic.twitter.com/79cyhfIHT8

— Keith Collantine (@keithcollantine) February 6, 2019
WAIT…NO…MORE!

We're proud to present the #RichEnergy #HaasF1 VF-19 livery unveil. All change in the looks department for the new #F1 season!

😍😍😍 pic.twitter.com/uQNDm1hiXQ

— Haas F1 Team (@HaasF1Team) February 7, 2019
Our expectations were confirmed, as Haas went for a whole new livery, a black base with gold contrast, with the Haas branding down the sides standing out sharply in white.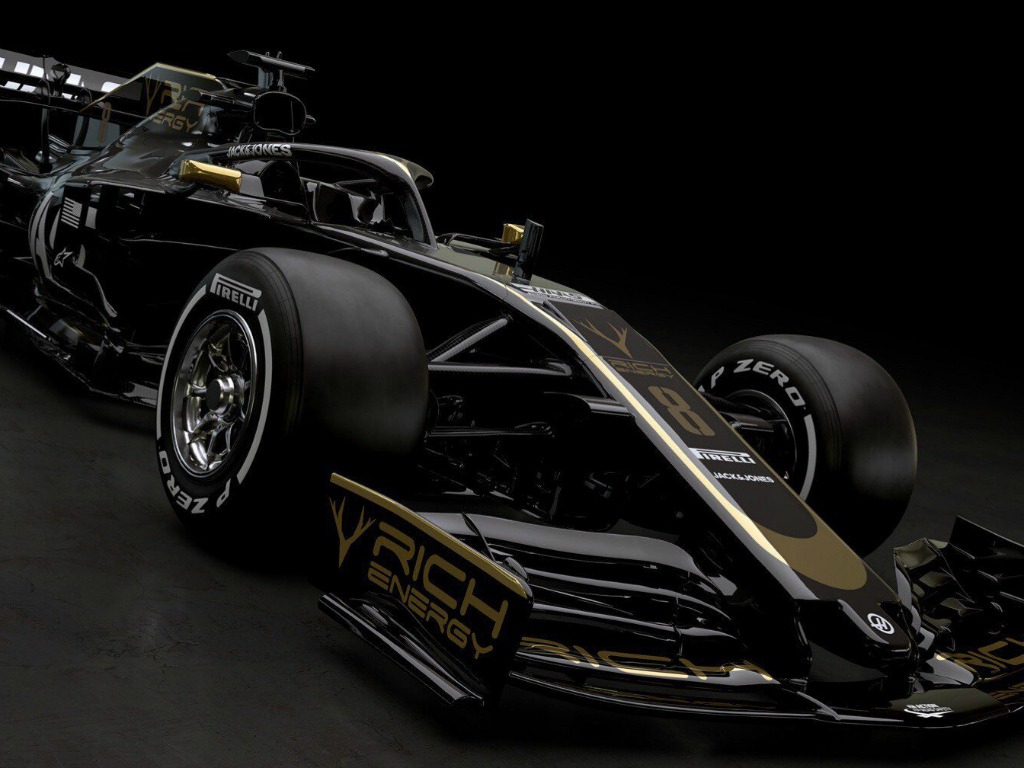 Haas provided us with the first proper look at the simplified front wing – brought in as part of the 2019 aerodynamic regulations designed to promote overtaking.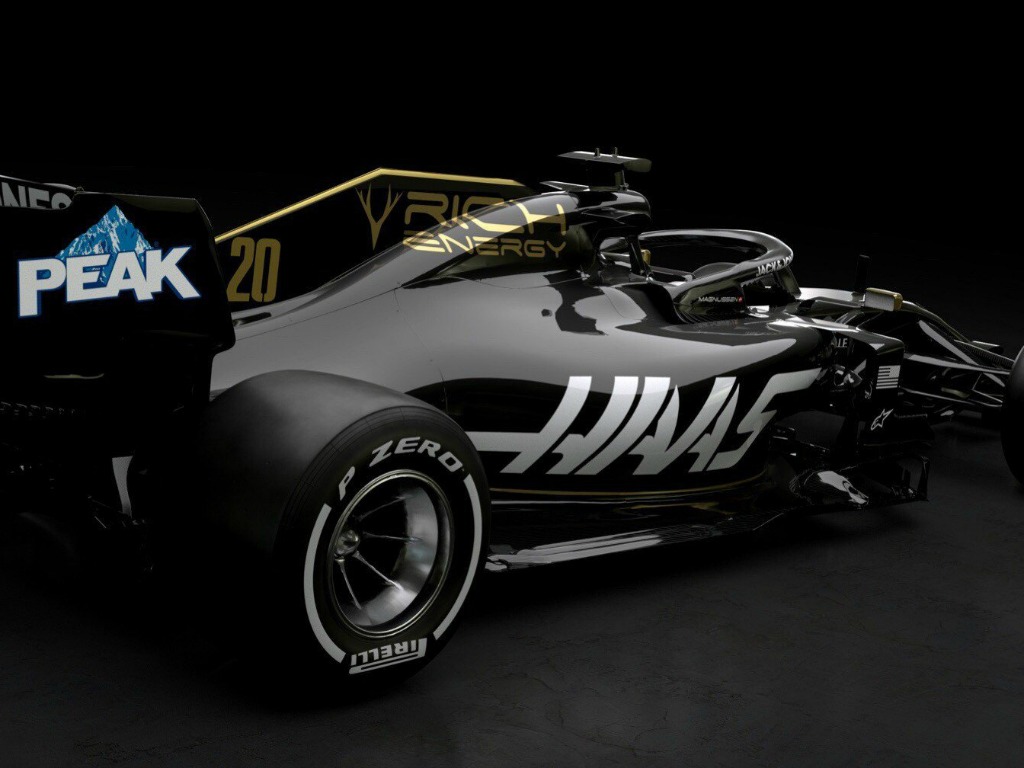 The Rich Energy branding appears on the side of the airbox, while Peak also debuts on the side of the rear wing.
We can't stop staring! How good does the VF-19 livery look?

Tell us what you think!#RichEnergy #HaasF1 #VF19 #F1 #LiveryUnveil #NewEra pic.twitter.com/wPEQYsthh9

— Haas F1 Team (@HaasF1Team) February 7, 2019
Romain Grosjean and Kevin Magnussen weren't too willing to follow the requests of unveiling the car from the back, but they will both agree that their new race suits look splendid.
Loving the new-look guys! 😍👌📷@RGrosjean @KevinMagnussen #RichEnergy #HaasF1 #F1 #LiveryUnveil pic.twitter.com/jsQE8qEM0R

— Haas F1 Team (@HaasF1Team) February 7, 2019
Proud as punch…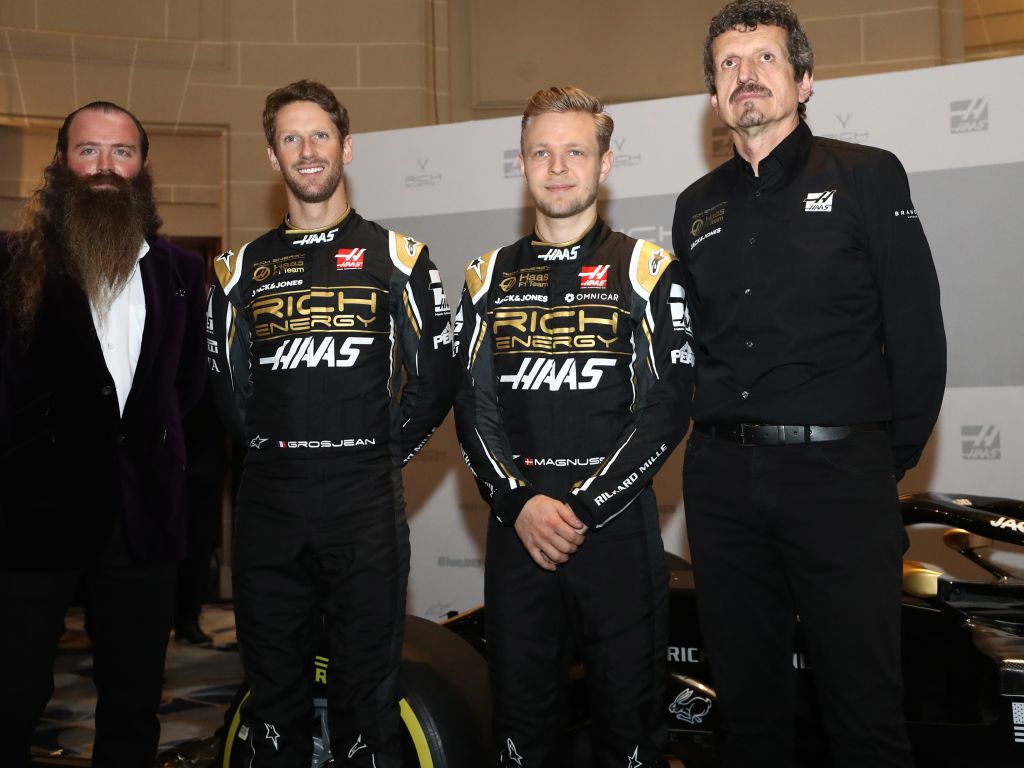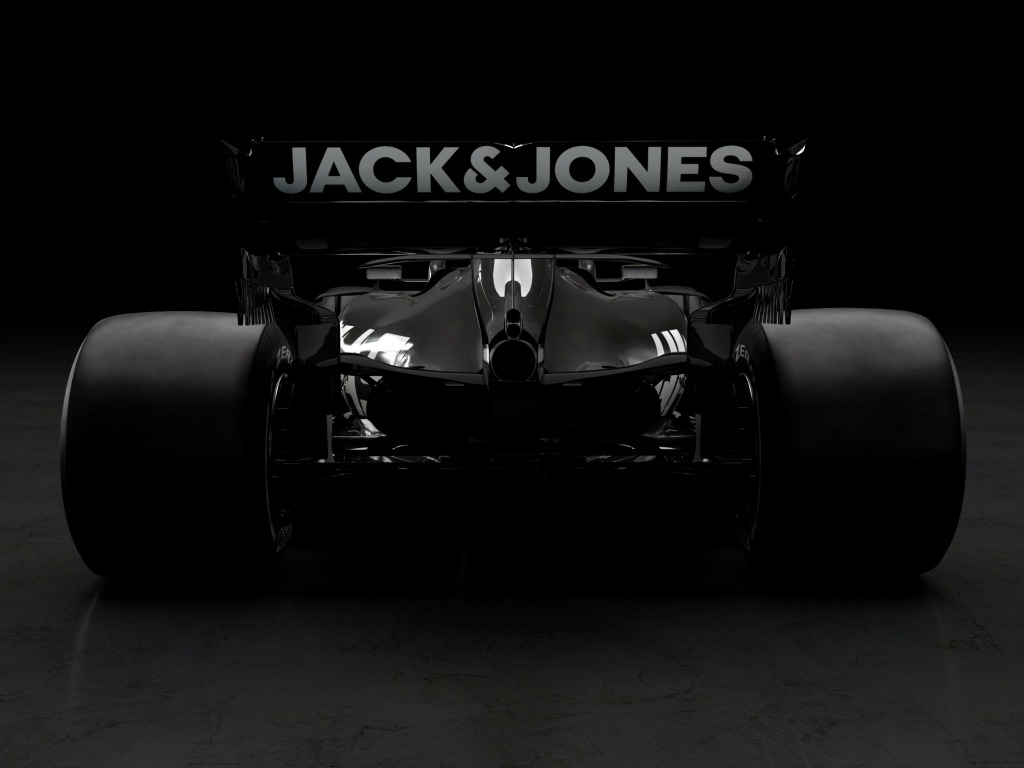 Clothing brand Jack and Jones retain their place on the rear-wing in 2019, as well as on the halo.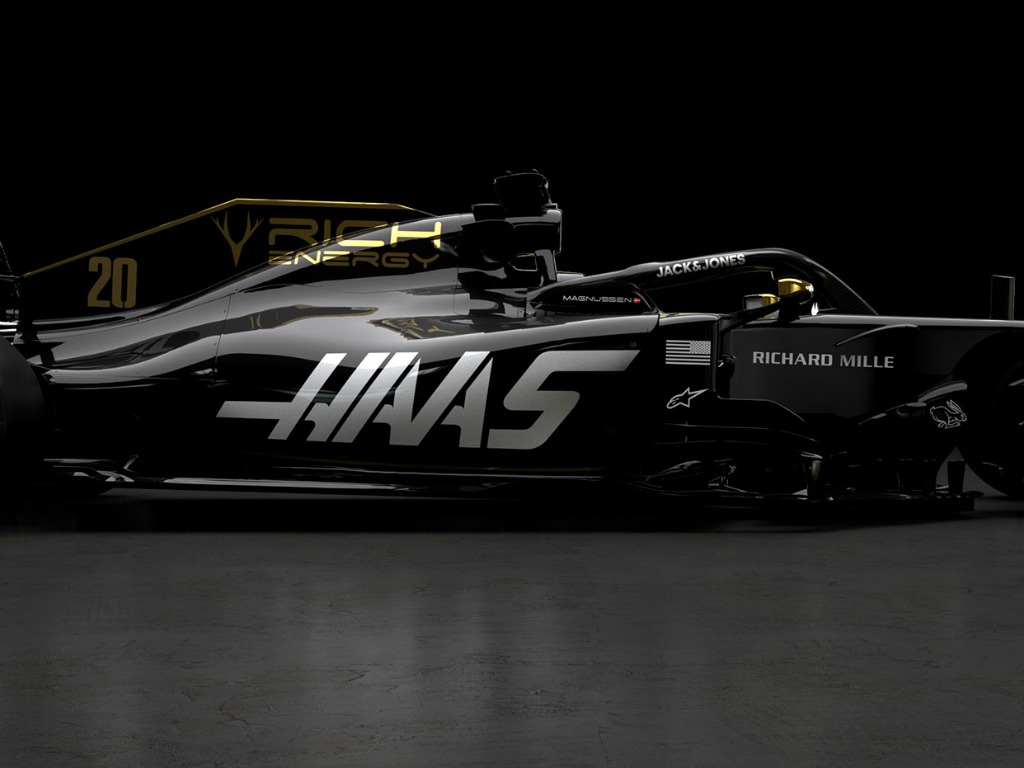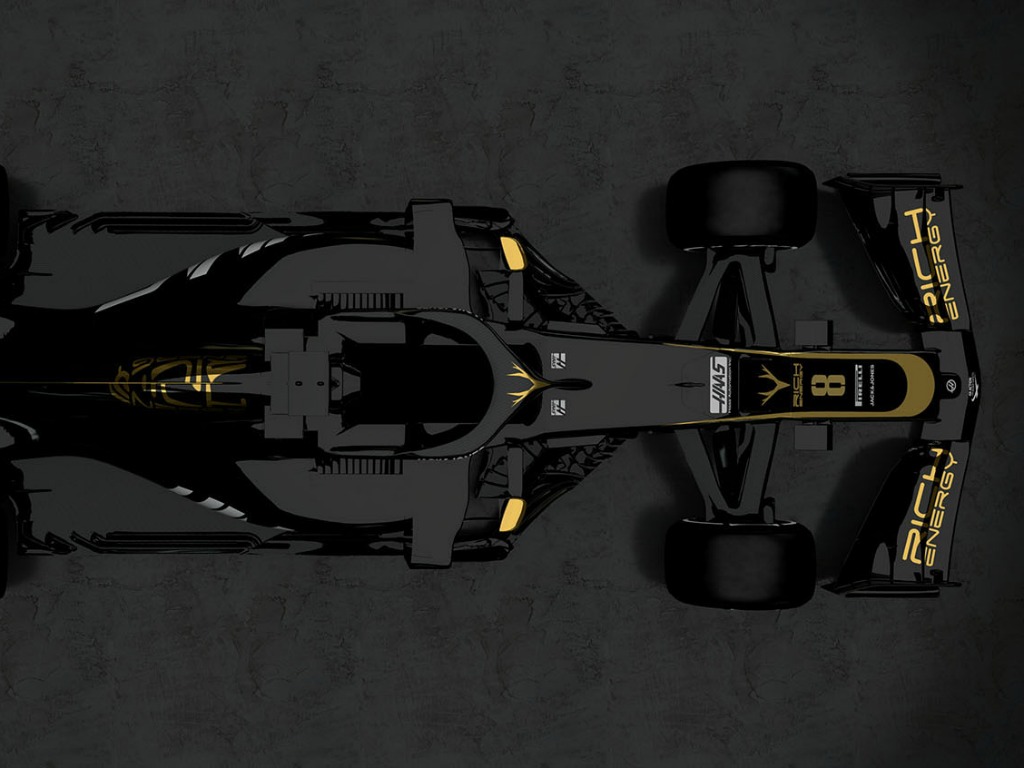 An aerial shot further highlights the new front-wing design, as well as the new gold plating around the front nose, previously red or grey with past cars.
Haas confirmed that the London launch event was to show off the new livery. The actual car launch will be in the pit-lane at the Circuit de Catalunya just before winter testing begins on Monday, February 18.
Follow us on Twitter @Planet_F1 and like our Facebook page.