In the first of our 2020 team reviews, we take a look at how the three more often than not found at the back of the grid got on.
Heading into the season, few expected Alfa Romeo, Haas and Williams to trouble the top 10 too often, and in a campaign full of surprises they failed to throw up many themselves.
Alfa Romeo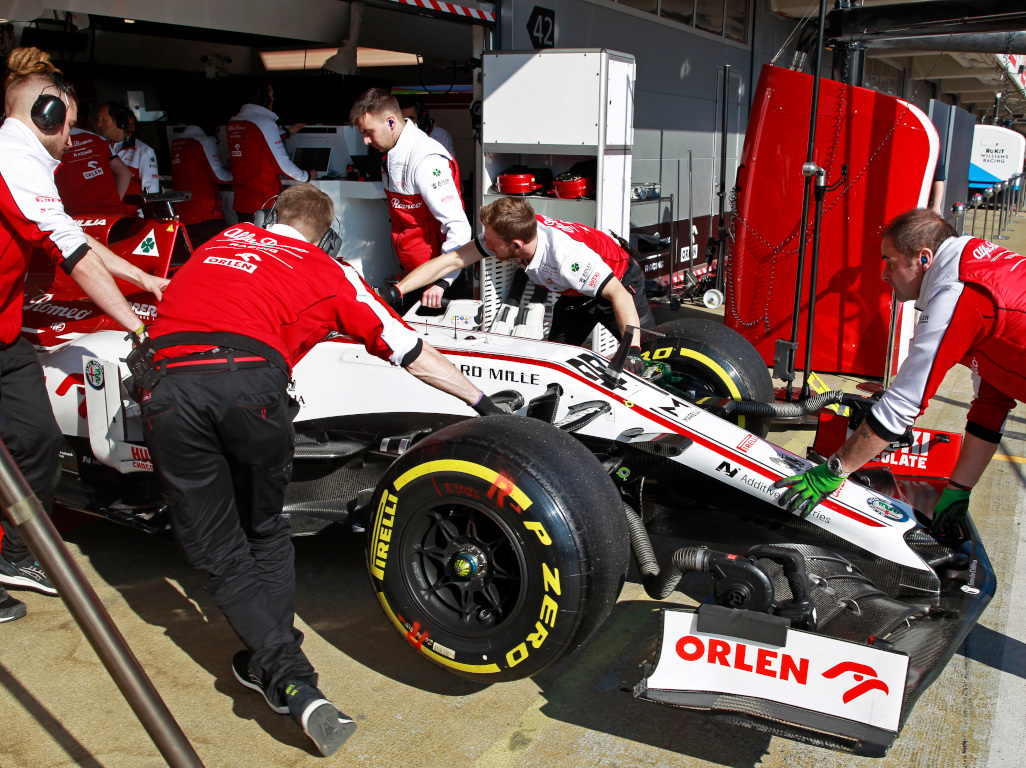 Best qualifying position: P8
Best race: P9
Constructors' Championship position: P8 (2019 position: P8)
Constructors' Championship points: 8 (2019 points: 57)
Points per driver: Kimi Raikkonen 4, Antonio Giovinazzi 4
As soon as it became clear that, due to Ferrari's struggles, Alfa Romeo had gone from having the strongest power unit on the grid to the weakest, it also became clear that their car would be far less competitive than in 2019. Given this, the Italian team will be fairly pleased with how they fared.
Things got off to something of a dream start as Giovinazzi took two precious points in the chaotic season opener in Austria. However, that was as good as things got for a while as they then went seven weeks without another top-10 finish, struggling to develop their car amidst the jam-packed schedule, thus falling well behind the rest of the midfield.
The wait for more points ended on home turf in Mugello with Raikkonen finishing in P9. That proved to be the start of a decent run as Giovinazzi took P10 two races later in Germany before the only double-points finish of the season came in Imola. That result created a sizeable gap to Haas, by backmarker standards, and all but secured P8 in the standings.
Alfa failed to score points after that and ended the season with eight, 49 fewer than in 2019. That is, of course, far from ideal, but considering the engine they were given, it's not a bad tally. Ultimately, they beat the only two teams they could have realistically hoped to beat. With what they had at their disposal, things could not have gone much better.
Haas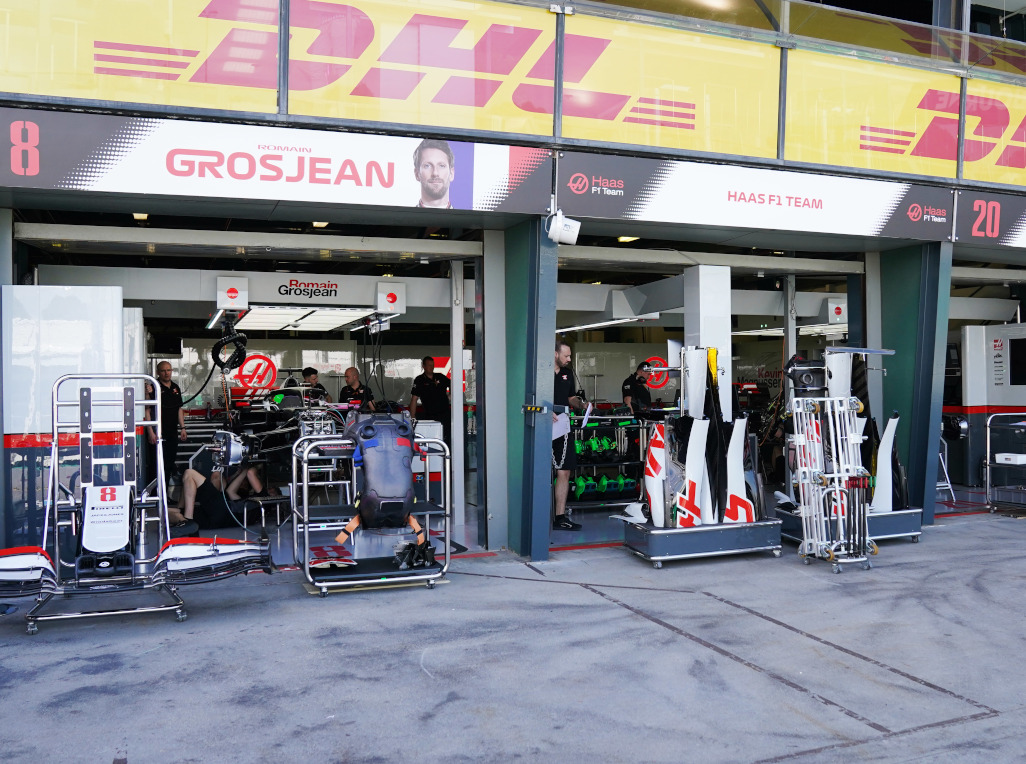 Best qualifying position: P14
Best race: P9
Constructors' Championship position: P9 (2019 position: P9)
Constructors' Championship points: 3 (2019 points: 28)
Points per driver: Romain Grosjean 2, Kevin Magnussen  1, Pietro Fittipaldi 0
After a nightmare second half of 2019, Haas entered 2020 fearing the worst, and that became the case even more so when, like Alfa Romeo, they were supplied with a terrible power unit. They failed to develop their car as much as their fellow Ferrari-supplied rivals though, and paid the price.
It was immediately apparent that the VF-20 rivalled the Williams for the title of the slowest car on the grid. Magnussen managed to take P10 in Hungary thanks to a bold strategy from the team and flawless driving on his part, but asides from that, points were a distant memory as, even in the carnage of Monza and Mugello, P12 was the best they could manage.
Eight races on from Hungary, Grosjean added to the team's tally with a strong drive of his own as he fought his way back from P20 and survived a number of incidents to take P9 in Germany. That put Haas two points behind Alfa Romeo but hopes of taking P8 in the standings soon disappeared when their rivals scored three points in Imola. The team could not come close to a top-10 finish again.
In short, 2020 was Haas' worst season yet as they built a poor car and had a poor engine inside it. If not for their two drivers, who got everything and then some out of the car to score points with two excellent performances, they may well have finished rock-bottom. With the team trading them for an all-rookie line-up in 2021, it is hard to see things getting better.
Williams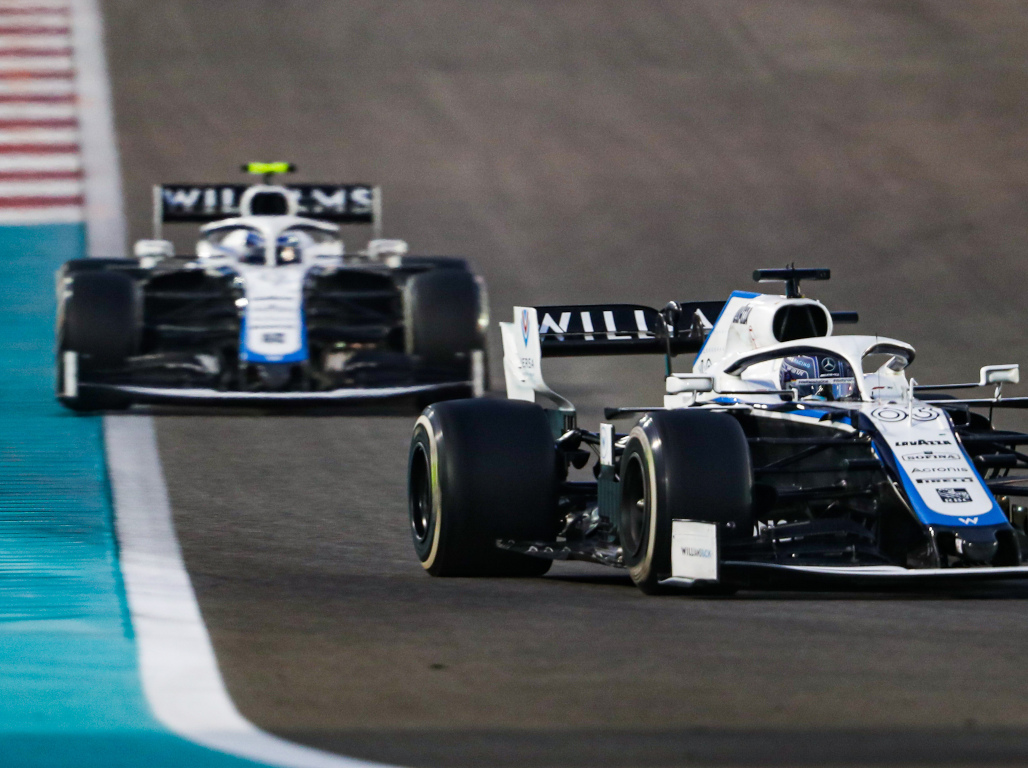 Best qualifying position: P12
Best race: P11
Constructors' Championship position: P10 (2019 position: P10)
Constructors' Championship points: 0 (2019 points: 1)
Points per driver: George Russell 0, Nicholas Latifi 0, Jack Aitken 0
With Williams making a step forward in terms of car performance and Alfa Romeo and Haas going in the other direction, the British team were much more competitive in 2020 than in 2019. Nevertheless, it ended the same way, with no points and the wooden spoon.
They made a decent start to the year with Latifi taking P11 in Austria. After that, Saturdays were often good as they constantly made Q2 courtesy of Russell, but they could not carry that form into races with the Brit often dropping down the order due to the car's poor race pace. Therefore, they ended the first half of the season as the only team yet to finish a race in the top 10.
That should have changed 13 races in at Imola where Russell was running in the points and looking good to stay there, but then he crashed during the Safety Car period. It proved to be hugely costly, effectively condemning Williams to P10 in the standings as the team did not get another chance that big to score points before the end of the season.
So they had a better car, weaker competition and yet scored a point less than in 2019. That's something of a disaster. Nevertheless, with a far smaller gap to the rest of the field, new owners putting them in a stronger place financially and Haas looking vulnerable, there is reason for Williams to be optimistic about 2021, especially with Russell staying.
Finley Crebolder 
Follow us on Twitter @Planet_F1 and like our Facebook page.