In the final part of our 2020 team reviews, we look at the top three – who were separated by large gaps in the constructors' World Championship standings.
Mercedes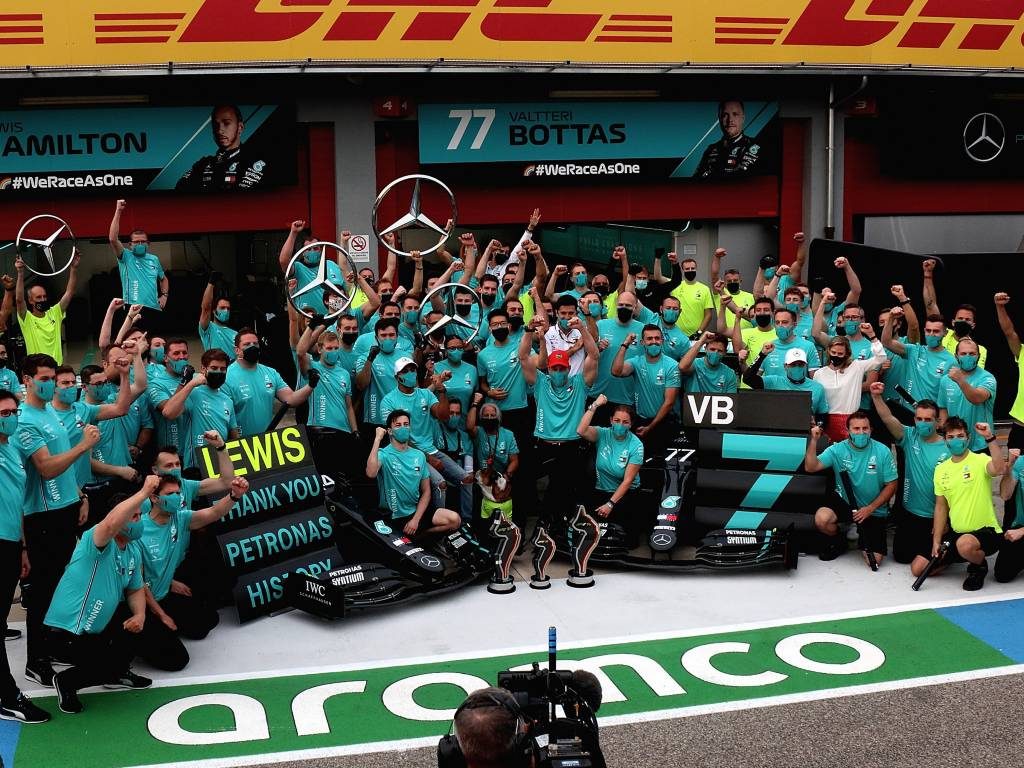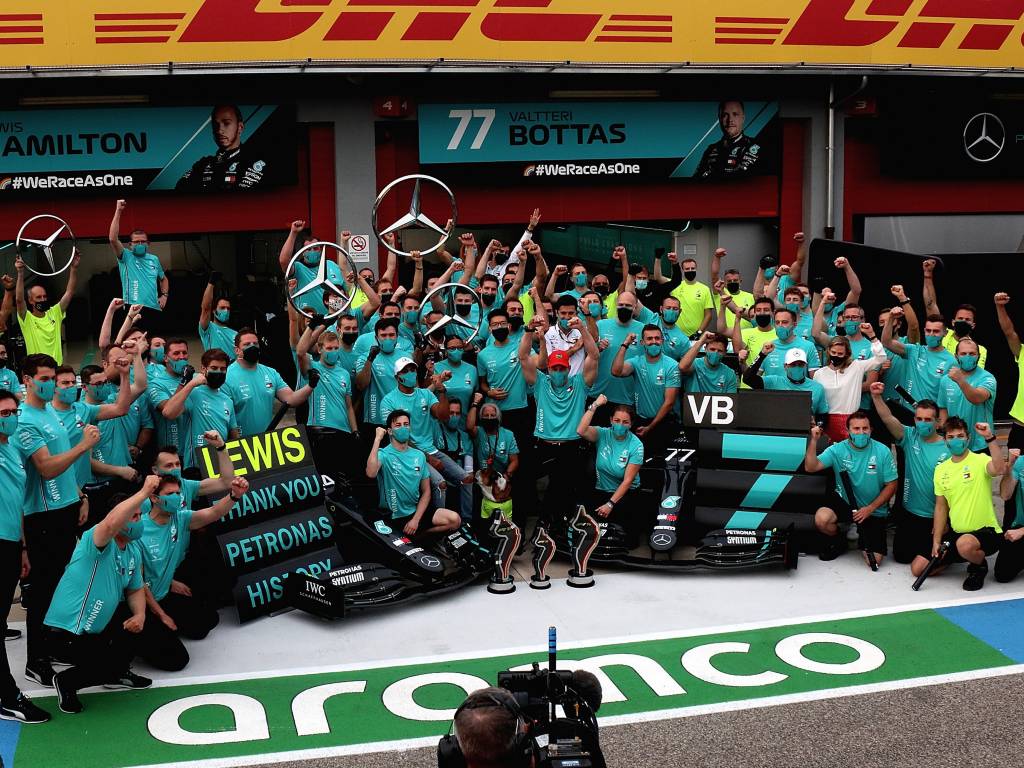 Best qualifying position: P1
Best race: P1
Constructors' Championship position: P1 (2019 position: P1)
Constructors' Championship points: 573 (2019 points: 739)
Points per driver: Lewis Hamilton 347, Valtteri Bottas 223, George Russell 3
This was not quite a season Mercedes will consider perfect, but it came pretty damn close.
They won 13 of the 17 races and arguably only in the closing Abu Dhabi Grand Prix were they outperformed – when it was reported they had turned their engines down.
For the other three defeats there were legitimate reasons – excessive tyre wear at Silverstone and being architects of their own downfall at Monza, where Lewis Hamilton was penalised for entering the pit lane under a red light, and Sakhir with a messy double-stack pit-stop.
But enough of the negative. Let's focus on just how dominant the Silver Arrows were in their unique black livery which, personally speaking, I will be quite sorry to see the end of if it doesn't remain for 2021.
Hamilton still raised his own level higher and spoke continually of what a pleasure the car was to drive, as did George Russell when he deputised for the seven-time World Champion. "You control the Mercedes, the Williams controls you", was essentially what Russell described.
Mercedes were simply the complete all-round package. Yes, Valtteri Bottas has his critics, but he still finished second in the drivers' Championship despite finishing no higher than eighth in four of the last seven races.
Amid the unchallenged supremacy, it is strange to think that we have almost reached Christmas and do not know for certain exactly what the future holds for Mercedes' two key players – Hamilton and team principal Toto Wolff.
However, assuming the duo remain in situ, it is very difficult to imagine anything other than more of the same in 2021 with the regulations remaining static.
Red Bull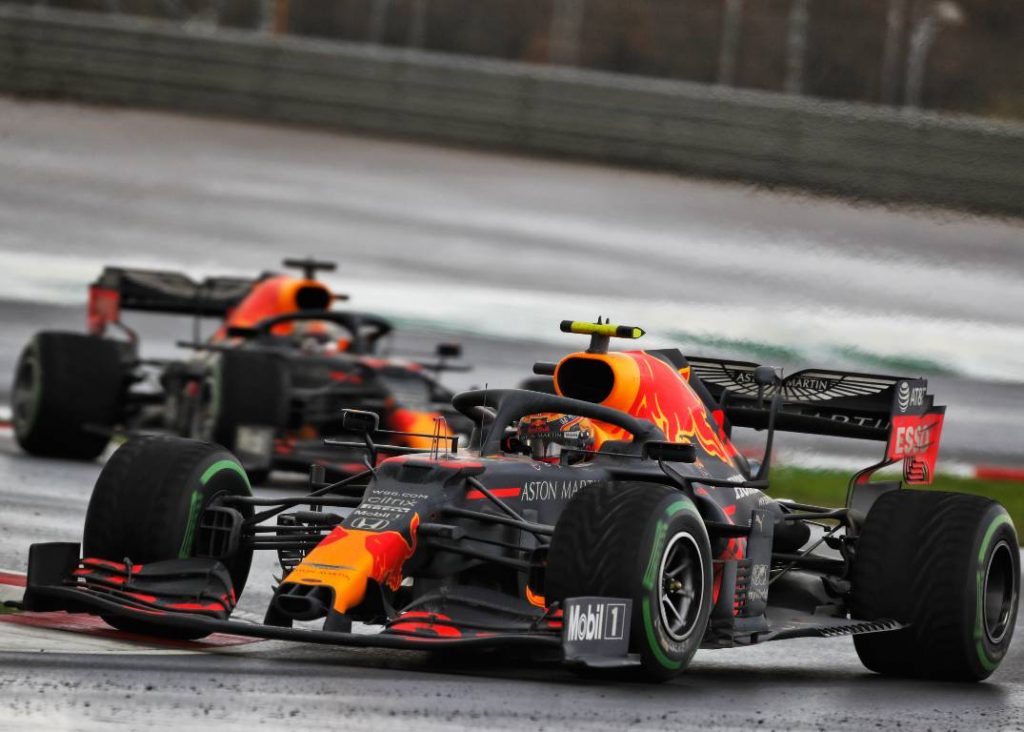 Best qualifying position: P1
Best race: P1
Constructors' Championship position: P2 (2019 position: P3)
Constructors' Championship points: 319 (2019 points: 417)
Points per driver: Max Verstappen 214, Alex Albon 105
The bad news for Red Bull? They got nowhere near Mercedes over the season as a whole.
The good news? They were alone in the fight for second place as Ferrari plummeted into the midfield and found themselves racing AlphaTauri rather than the leading Red Bull-owned team.
Ultimately though, Christian Horner and co will be disappointed with only two race wins via Max Verstappen.
The Dutch driver must feel there should have been more, but he had five DNFs when Mercedes between them had only one and all of those retirements were caused by issues not of his making – the one arguable exception being Sakhir when he ran into a barrier trying to avoid a collision.
Of course, a consistent thread of the campaign was that, just like for most of 2019, Verstappen was taking on the Mercedes pair single-handedly as his team-mate Alex Albon was usually to be found in among the McLarens, Racing Points and Renaults.
Pretty much from the Spanish Grand Prix onwards, Albon was having his validity questioned and when Mercedes are so powerful there is absolutely no way any rival outfit can challenge them with just one car.
Red Bull will have known this 100% as they decided who would be alongside Verstappen next year when, as obvious as it sounds, the points totals are wound back to zero again.
You sense 2021 is a big year for Red Bull on and off the track. As Honda take a step back, they need to find a way of carrying the fight to Mercedes while finalising an engine programme for 2022 that will keep them at the sharp end when the sport has its big reset.
McLaren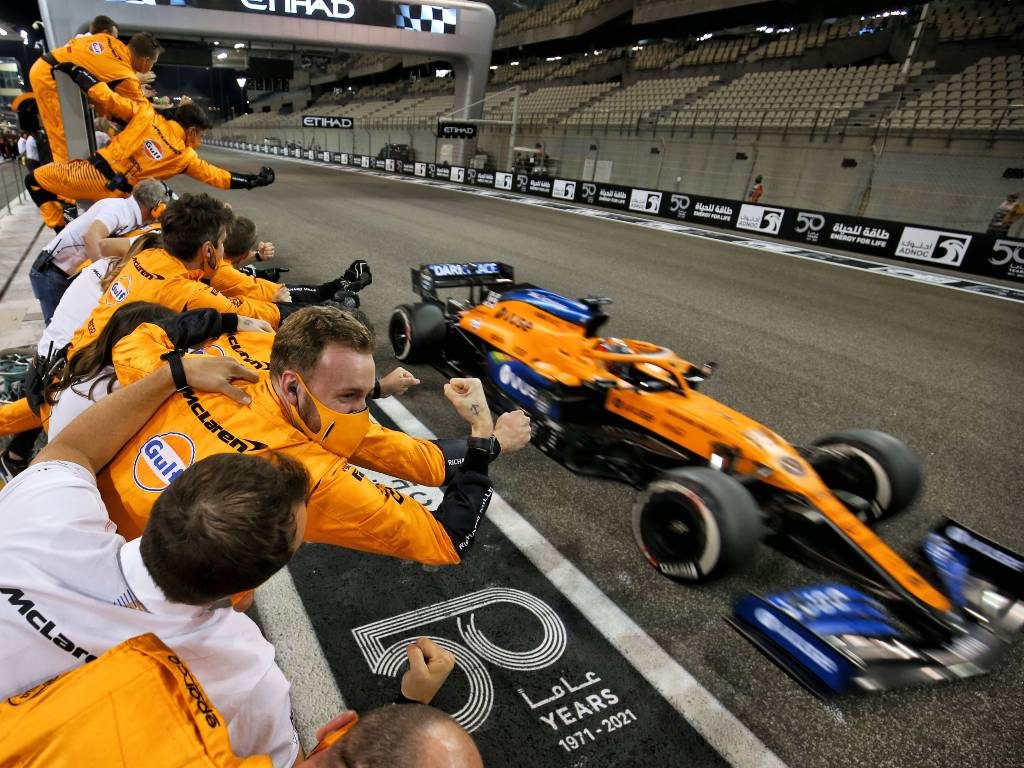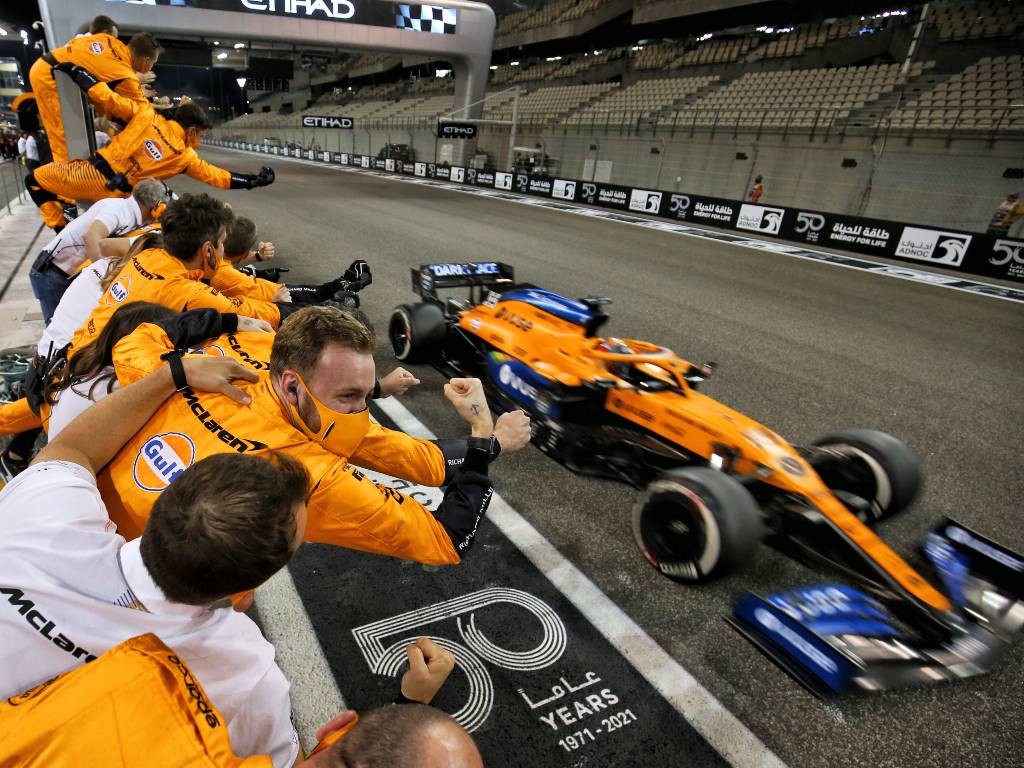 Best qualifying position: P3
Best race: P2
Constructors' Championship position: P3 (2019 position: P4)
Constructors' Championship points: 202 (2019 points: 145)
Points per driver: Carlos Sainz 105, Lando Norris 97
And the bronze medal goes to…aptly enough, considering the colour of their cars, McLaren. Okay, orange isn't bronze but it's closer than pink, or yellow and black. Let us have it.
A deserved third place? Racing Point may think differently given they actually scored eight more points over the 17 races, but rules are rules. They breached them and McLaren did not.
It was a triumph for consistency, in all respects. Results throughout the season, contributions from their two drivers, even the temperaments of, and relationship between, Carlos Sainz and Lando Norris had a sense of stability. You knew what you were getting from McLaren.
Okay, they had lots of fourth, fifth, sixth places, steadiness rather than spectacular moments keeping the points total ticking over.
But there were proper high points too. The nickname 'Last Lap Lando' was coined after he grabbed his first podium finish right at the end of the season-opening Austrian Grand Prix.
And the radio call of "I want this win, Tom" from Sainz stuck in the mind as he chased down Pierre Gasly – ultimately in vain – for victory at Monza when his engineer was urging the Spaniard not to throw away a guaranteed P2.
Third in the constructors' standings may have been a slight over-achievement with a car that, in normal circumstances, was never going to threaten the Mercedes duo or Verstappen.
But with a Mercedes engine and Daniel Ricciardo at the very least the equal of Sainz as he joins Norris for 2021, there is no reason why McLaren cannot aim for plenty more podiums over the course of the record 23-race campaign.
Jon Wilde
Follow us on Twitter @Planet_F1 and like our Facebook page