In the second part of our three 2020 team reviews, we take a look at the midfield – including those who would have just missed out on the medals if F1 was an Olympic sport.
Given their pedigree and World Championship challenges of recent years we did not expect, going into the season, to have Ferrari in this section at all, let alone so far down…
Racing Point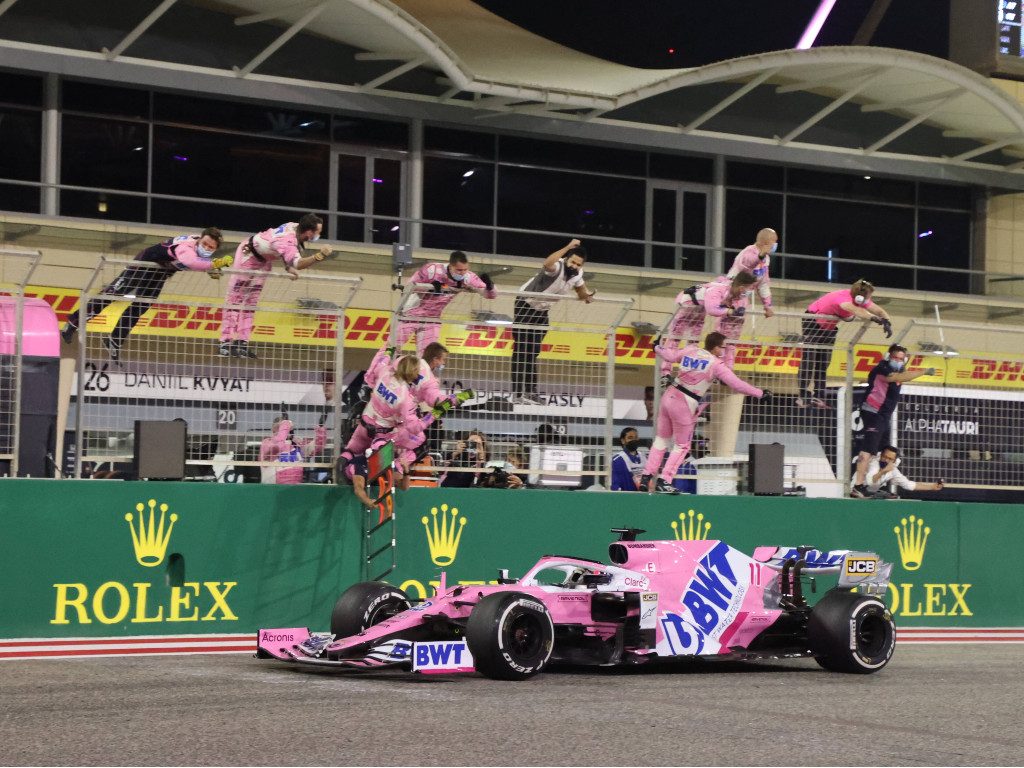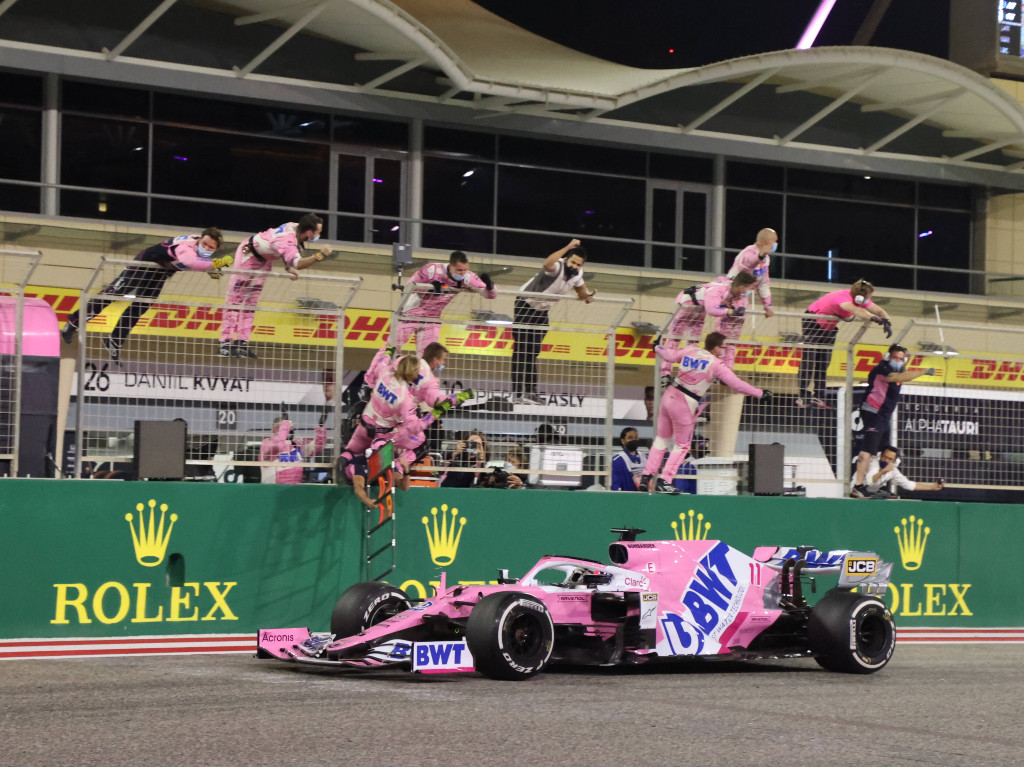 Best qualifying position: P1
Best race: P1
Constructors' Championship position: P4 (2019 position: P7)
Constructors' Championship points: 195 (2019 points: 73)
Points per driver: Sergio Perez 125, Lance Stroll 75, Nico Hulkenberg 10
Did Racing Point have a film crew following their every move in 2020? If they didn't, they should have, because there was enough drama to keep F1 fans enthralled for dozens of hours!
The first thing to note from the stats above, of course, is that the points totals of their three drivers (yes, three…we'll come on to that) combined is more than the constructors' tally.
That is due to the 15-point deduction they received for being found guilty of copying the rear brake ducts of the 2019 Mercedes and but for that penalty, Racing Point would have finished third in the Championship.
But saying that, if their car, described as the 'pink Mercedes', had not been so similar to the W10, would they have been as competitive?
To all intents and purposes, the Racing Point was the third best car throughout the season. The problem was a lack of real consistency, apart from that provided by Sergio Perez who extended his run of consecutive points finishes in races he contested to 18, dating back to Russia 2019.
When that sequence ended with a blown engine in Bahrain, the Mexican bounced back at the same venue the following week to claim an emotional first F1 victory at the 190th attempt.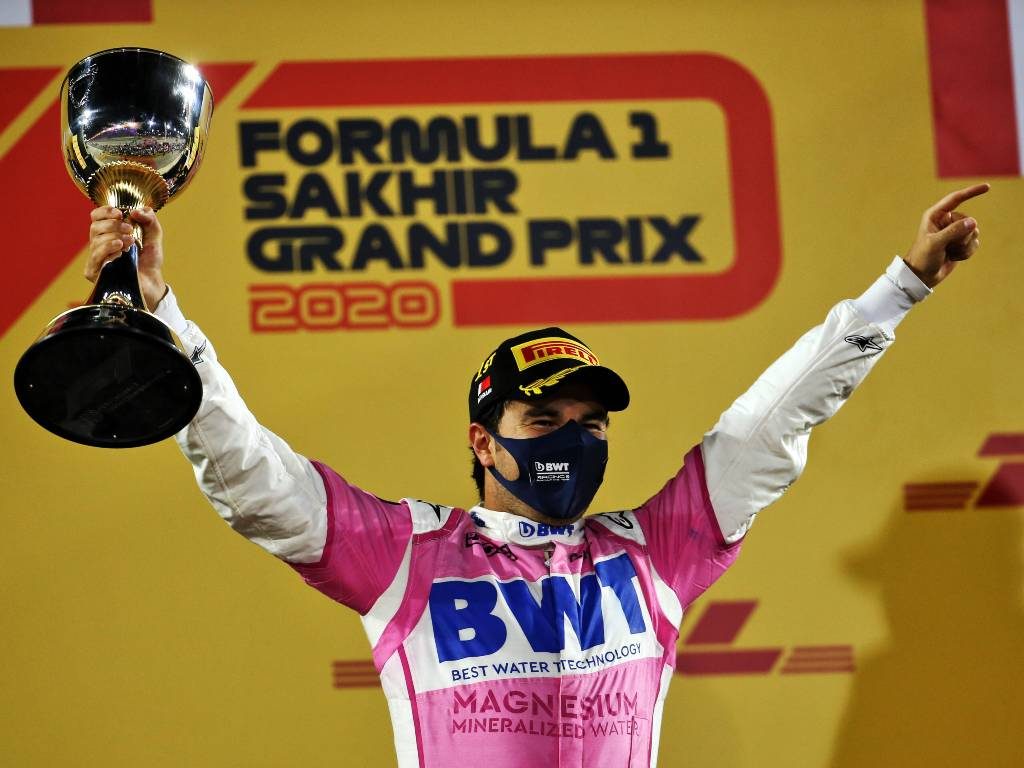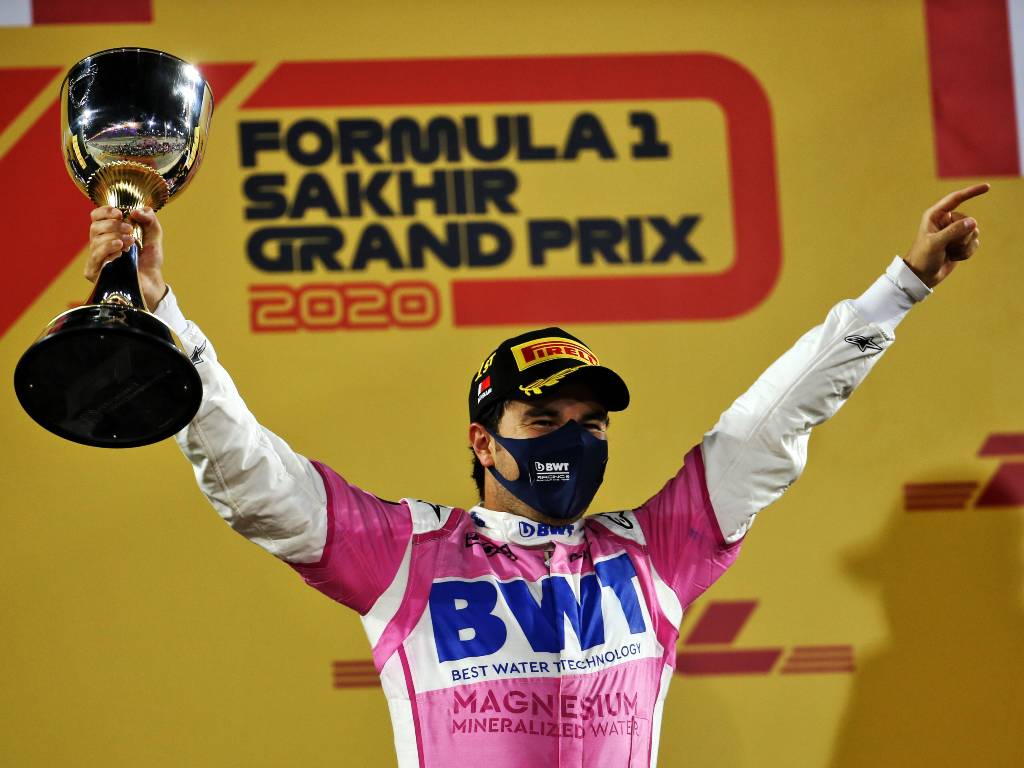 Perez was Racing Point's rock, despite being told halfway through the season he would be replaced by Sebastian Vettel next year.
The inconsistency, meanwhile, was characterised by team owner's son Lance Stroll.
Brilliant at times, such as when he claimed pole position for the Turkish Grand Prix in treacherous conditions, he scored two podium finishes but a series of crashes fuelled the doubters who question his value.
And then there were the positive COVID-19 tests for both drivers which meant Nico Hulkenberg had to be parachuted in for three races, contributing a handy 10 points.
Anyone can get the coronavirus due to asymptomatic transmission, but that was another setback in a year when Racing Point appeared to shoot themselves in the foot on numerous occasions and their PR image suffered badly as a result.
Nevertheless, it was still a big step forward on last year and even more will be expected when they become Aston Martin, with Vettel the big signing, for 2021.
Renault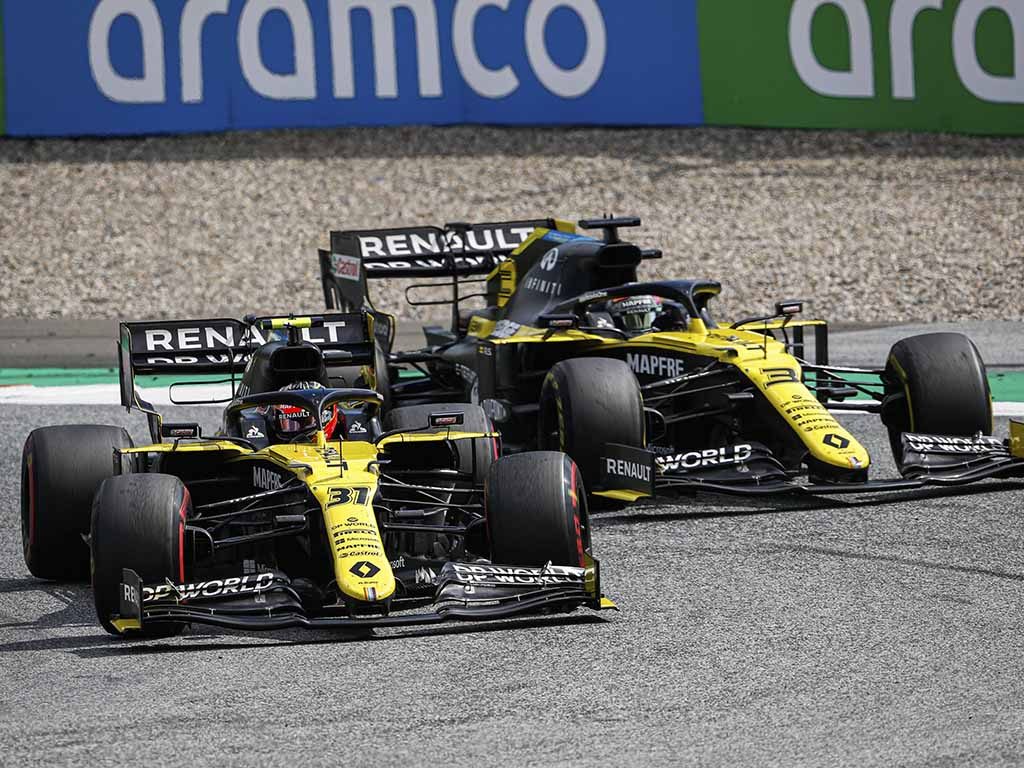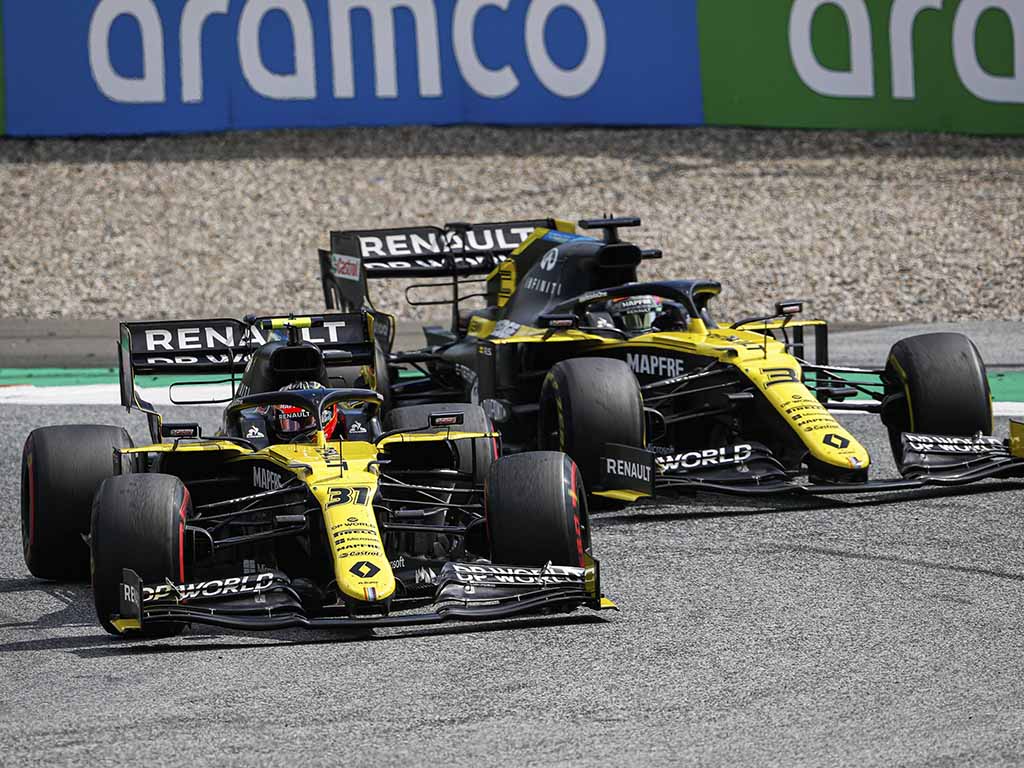 Best qualifying position: P4
Best race: P2
Constructors' Championship position: P5 (2019 position: P5)
Constructors' Championship points: 181 (2019 points: 91)
Points per driver: Daniel Ricciardo 119, Esteban Ocon 62
In the end, there was no improvement for Renault on their 2019 position of fifth in the constructors' standings, but still plenty to be satisfied about.
They essentially doubled their points tally in a season of four fewer races and achieved a trio of podium finishes – two from the departing Daniel Ricciardo at Nurburgring and Imola and then another in the Sakhir Grand Prix from the team-mate he had mostly managed to subdue, Esteban Ocon.
It was the first time Renault had ended up in the top three in any race since returning to the sport in 2016, causing team principal Cyril Abiteboul to get a tattoo at Ricciardo's behest as the result of a wager between the duo.
But, like Racing Point, there will be a feeling of what might have been for the French manufacturer, who did not really get their campaign up and running properly until a much improved showing at the Belgian Grand Prix where they finished fourth and fifth.
From that point on, Renault's better performances were associated with low downforce circuits and they got themselves right into the mix to finish 'best of the rest' behind Mercedes and Red Bull only to ultimately fall short.
Now it's all change for 2021 in terms of the team name, which becomes Alpine, an expected blue livery, some of the personnel at the top and also in the car with Fernando Alonso joining Ocon as Ricciardo moves on to McLaren.
There is plenty to build on and the future looks fairly bright.
Ferrari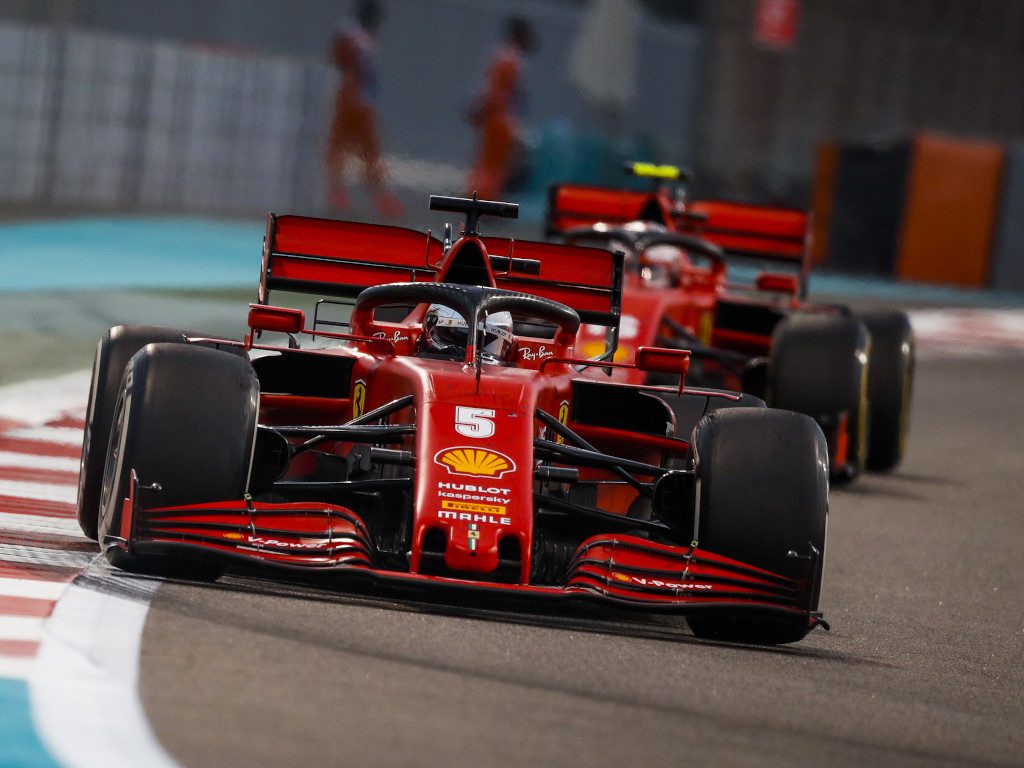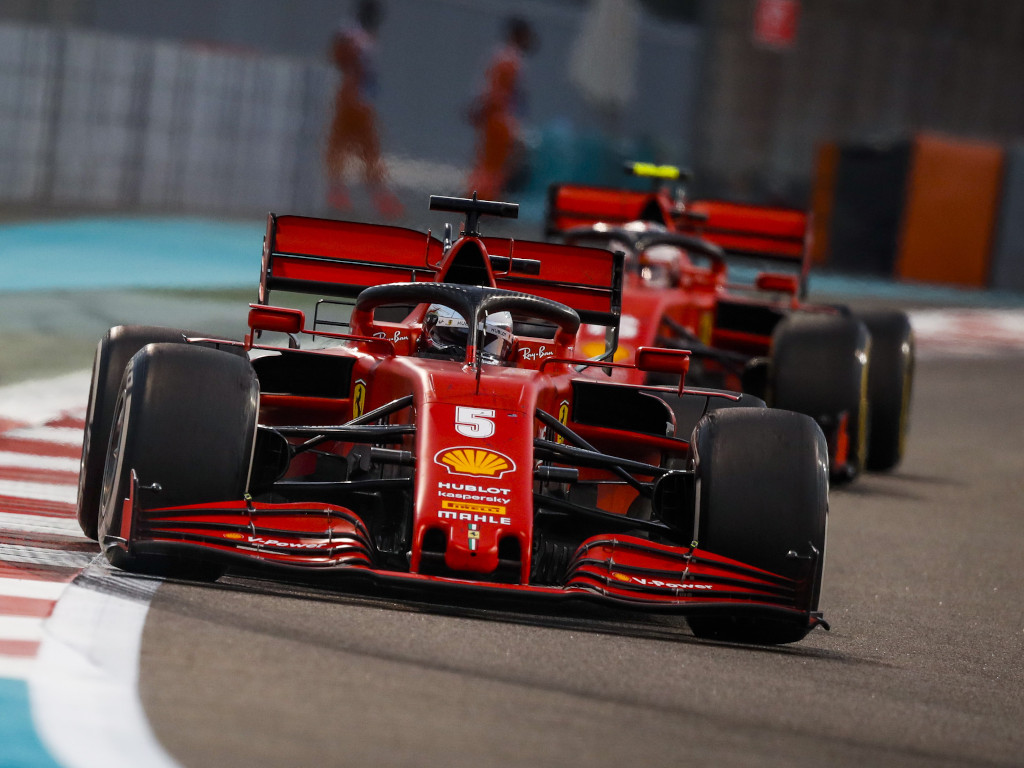 Best qualifying position: P4
Best race: P2
Constructors' Championship position: P6 (2019 position: P2)
Constructors' Championship points: 131 (2019 points: 504)
Points per driver: Charles Leclerc 98, Sebastian Vettel 33
So where did McLaren, Racing Point and Renault get all those extra points from, especially with four fewer races in the rejigged 2020 season?
McLaren +57, Racing Point +122, Renault +90…Ferrari -373. Yes, minus 373. It hardly gets starker than that.
This was a team who, in September 2019, enjoyed a dominant spell and had Mercedes worried. Then the FIA found something they did not like in their engine (we still do not know what it was), ordered it to be changed and the Scuderia went rapidly downhill.
Even before this season's action got under way, Ferrari put themselves on the back foot by telling Sebastian Vettel he would be out at the end of the year. Not exactly the best way to engender team harmony.
Vettel was reduced to a lower midfield runner for most of the year and Charles Leclerc, the Italian giants' great hope for the future, found himself down there too at the circuits where engine power mattered most.
Saying that, Leclerc drove superbly at times, especially in qualifying by pushing into the top five with a car that arguably did not deserve to be there. However, the Monegasque is still prone to mistakes and found himself having to apologise for various racing incidents.
In summary, it was an annus horribilis by anyone's standards, in this of all years. In context, we are referring to a Formula 1 season compared to everything else that has been going on in the world, but it has still been a horror show for Ferrari.
They are putting plenty of store in a brand new engine that is in the works, and need to hope it lifts their fortunes massively when Carlos Sainz joins Leclerc for 2021.
AlphaTauri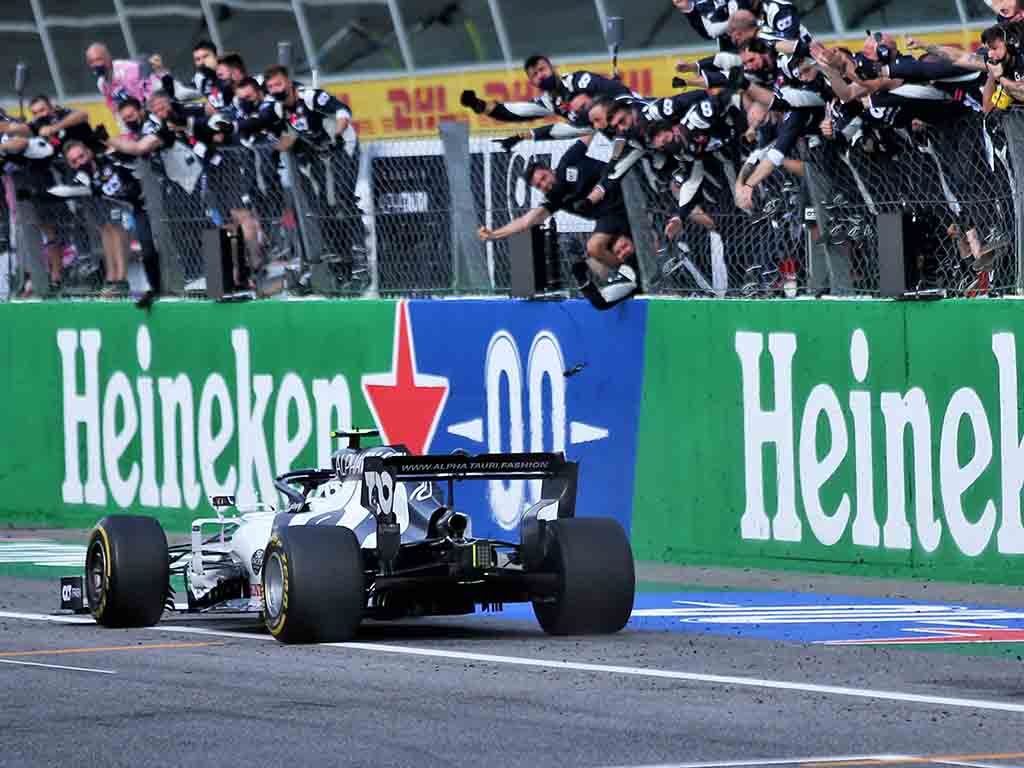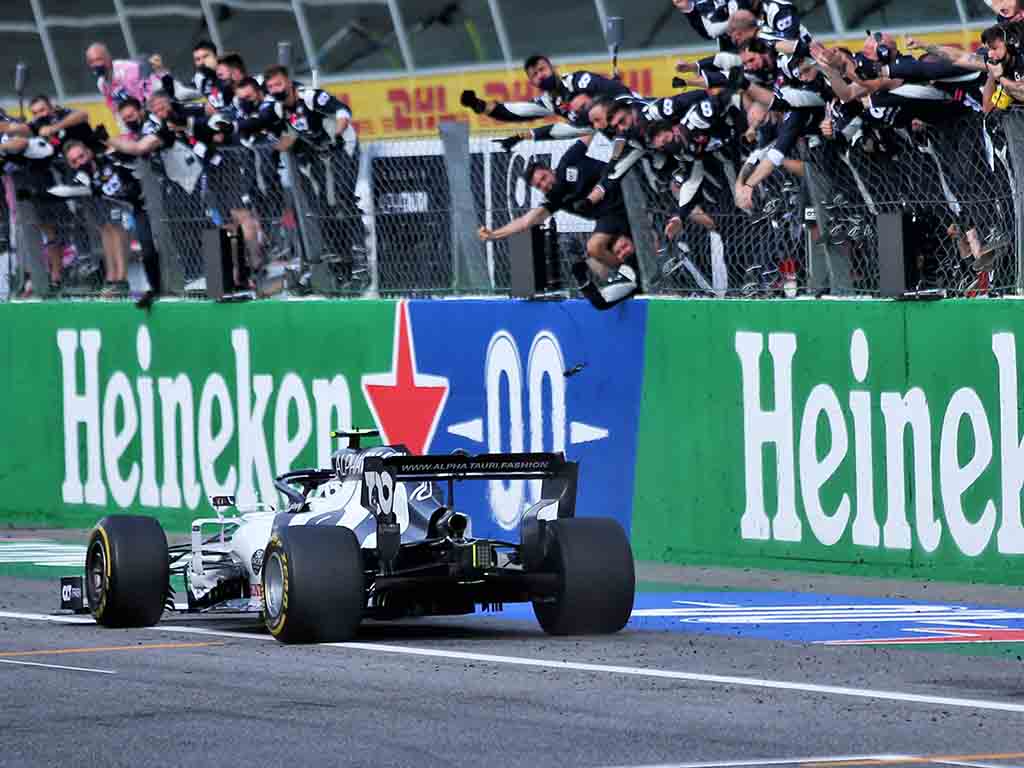 Best qualifying position: P4
Best race: P1
Constructors' Championship position: P7 (2019 position: P6)
Constructors' Championship points: 107 (2019 points: 85)
Points per driver: Pierre Gasly 75, Daniil Kvyat 32
For a team that do not receive the fanfares of their immediate rivals, AlphaTauri did very nicely in 2020, thank you very much.
There was an overwhelming highlight as Pierre Gasly triumphed in the Italian Grand Prix for his first F1 win, just as Sebastian Vettel also had at Monza 12 years earlier when the team were named Toro Rosso. Gasly will hope history continues to repeat itself…Vettel won the first of his four consecutive World Championships two years later!
The Frenchman will have been delighted with his season generally as he continued to rebuild his career following his ill-fated Red Bull stint, albeit that racing in a congested midfield was generally where he and Daniil Kyat could be found.
Apart from Monza, it was mostly about moments when AlphaTauri shone a touch more brightly than in their usual solid performances. A good example was at Imola where Kvyat produced some terrific overtaking moves towards the end to nearly get onto the podium.
Ultimately, a stronger second half of the season was not enough to keep the Russian's seat for next year and he will be replaced by Japanese rookie Yuki Tsunoda, who is being tipped to have a sparkling future.
The aim for the Red Bull-owned team is to push up the order closer to their 'big brother' and while they are unlikely to be on the same level continuously in 2021, further progress would come as no surprise in their last year with full Honda backing.
Jon Wilde
Follow us on Twitter @Planet_F1 and like our Facebook page