Ferrari were the last of the top three to unleash their 2019 challenger, and one thing we already knew is that it was going to be red.
But that colour scheme hasn't always been a given. It's hard to settle on a best and worst Ferrari livery due to how similar each edition is to the previous, but long ago, there was an exception.
An exception that makes drool just taking in that crisp, clean look.
Best
1964
john #surtees blue #ferrari 1964 pic.twitter.com/VkUZMv5qr8

— MSport Girl 🇫🇮 (@AttachMax) July 21, 2018
A brief design with an amazing story behind it, but before we get into that, we have also picked this because it just looks that good. Maybe Ferrari should do blue more often.
So, as the legend goes, Enzo Ferrari ditched the national colours of Italy due to bad blood between Ferrari, the FIA and Italy's national motorsport body (the ACI). At the time, this was signifficant as teams raced with the livery of their national colours rather than independent designs.
The issues came from Ferrari's desires to get their 250 GTO approved to compete in GT racing. But, according to the Italian rules of the time, 100 road-going models of a car had to be built before it was eligible to race.
Enzo allegedly tried every trick in the book, including moving the cars around when showing them off to FIA representatives to make them think there was more of them.
How much of that is myth or reality is debatable, but it might explain why in 1964, when Ferrari wanted to homologate another new car, the 250 LM, the FIA denied them eligibility. Past events certainly did not help their argument.
And when the ACI refused to back Ferrari, he handed in his competitor's licence, and promised never to race in red again.
Although short-lived, he stuck to his word, when at the United States Grand Prix at Watkins Glen, Ferrari's title challengers John Surtees and Lorenzo Bandini were suddenly entered under a new banner: the North American Racing Team – operated by former racer Luigi Chinetti – an importer helping to put the Prancing Horse on the map in North America.
Little would change for the drivers: Surtees would still race his familiar 158 – it would just be adorned in the blue and white of the United States rather than the familiar red of Italy.
Surtees would finish P2 at The Glen, before racing in the colours again in the Mexican GP season finale- sealing the 1964 crown with another P2 finish.
Unsurprisingly, Surtees remains the first and only Formula 1 driver to claim a title for Ferrari in blue –  a record that will probably last forever.
Worst
2018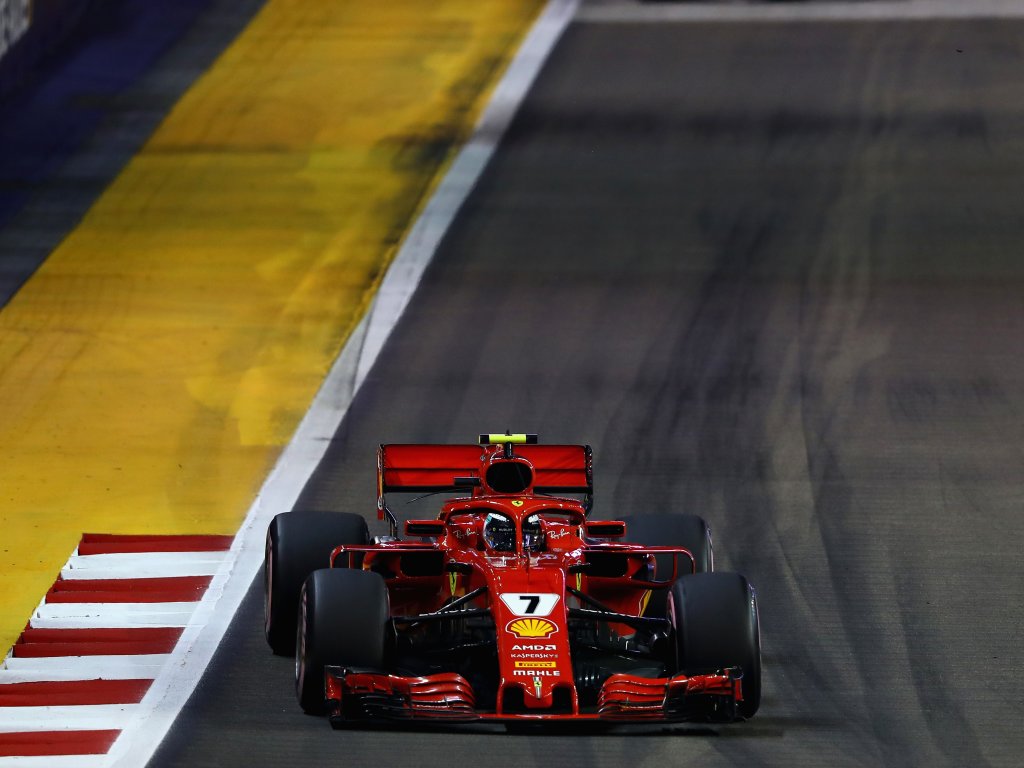 It wasn't terrible, but with the long-term Santander sponsorship gone, the car looked extremely bland, especially on the rear wing.
The Scuderia would reveal a new livery ahead of the Japanese Grand Prix, with white logos referencing title sponsor Philip Morris International's new 'Mission Winnow' project added to the sidepods, engine cover and rear wing.
This would give the car a much needed spark, adding some colour, contrast and inspiration, but the original design was an official livery, and as such we selected it as the worst.
What would your choices be?
Follow us on Twitter @Planet_F1 and like our Facebook page.