The best of Netflix's Drive to Survive Season Two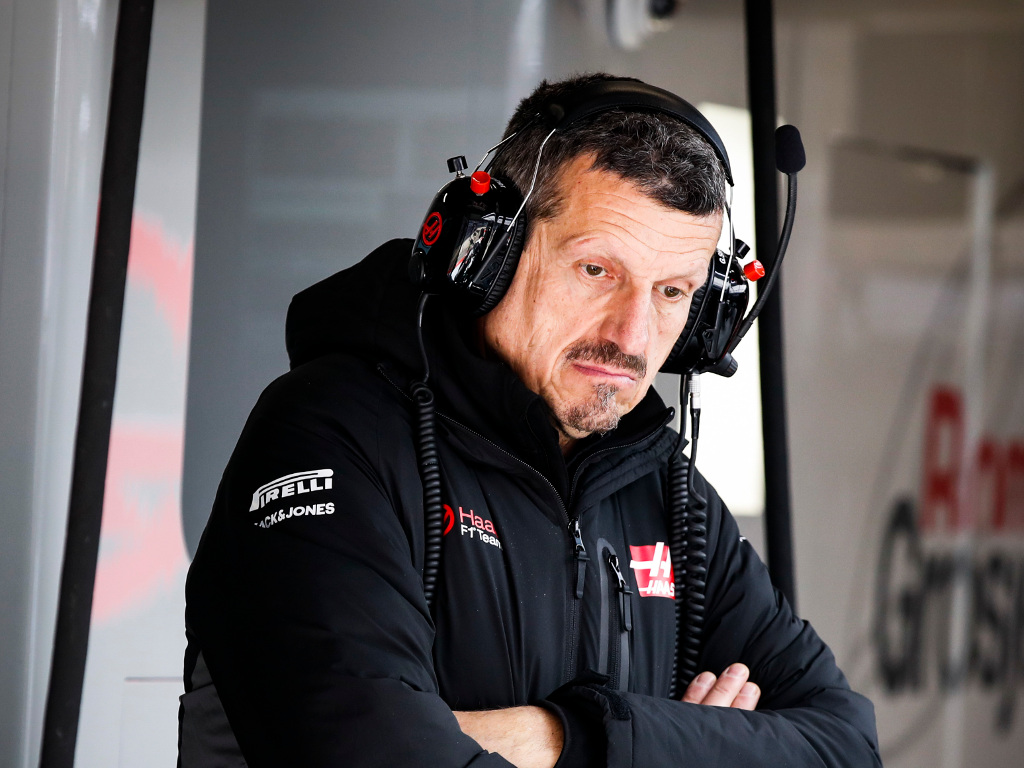 A year on from the show's debut, Netflix has released season two of Drive to Survive. Once again, it features some unmissable moments.
Season one was a hit, making Guenther Steiner a TV star. With his team enduring a disastrous 2019, and Mercedes and Ferrari participating this time around, season two looked set to deliver even more gems, and it delivered.
Without further ado, these are some of our favourite moments from across the 10 episodes.
Ricciardo's first day of school (Episode 1)
A rucksack on his back, awkward introductions, everybody looking at him – when we see Ricciardo enter his new team's headquarters for the very first time, it really does feel like we're seeing someone's first day at a new school.
These normal, human moments, a long way from the glitz and glamour of the paddock, ones that we so rarely get to see in Formula 1, are exactly what make the series so good.
Oh, and you just can't help but laugh at the look of sheer disbelief of that staff member when D-Ric compliments his tattoo and hugs him.
The roasting of Romain (Episode 1)
After season one, we just couldn't wait to see Guenther Steiner again, and from his first scene where he, alongside his drivers, introduces the 2019 car to the team, he doesn't disappoint.
Steiner starts by gently mocking Romain Grosjean, claiming he doesn't enjoy working with the Frenchman, before going to say "We're not bankrupt. Well, not yet, it depends on how many cars you destroy this year". Cold. Blooded.
The icing on the cake comes shortly afterwards when, away from the group, the Haas team principal asks Grosjean if he's upset with him (he definitely is) before telling him "It's just a joke."
Guenther's wrath (Episode 2)
An episode later, things get a little less lighthearted. As the team's struggles grow, Steiner threatens to sack various people before Gene Haas does the same to him. Unsurprisingly, by the time his drivers take each other at Silverstone, he can't take anymore.
He calls both Magnussen and Grosjean into his office before launching into an f-bomb heavy lecture and telling them to get out of his sight. Upon leaving, Magnussen slams the door. Bad move K-Mag, bad move.
After some vintage stirring of the pot from Race Engineer, Ayao Komatsu, Steiner charges outside to chase down the Dane. He, unfortunately, can't track him down, and loudly states, in the middle of a busy paddock, "If it was my decision now, I'd sack them both.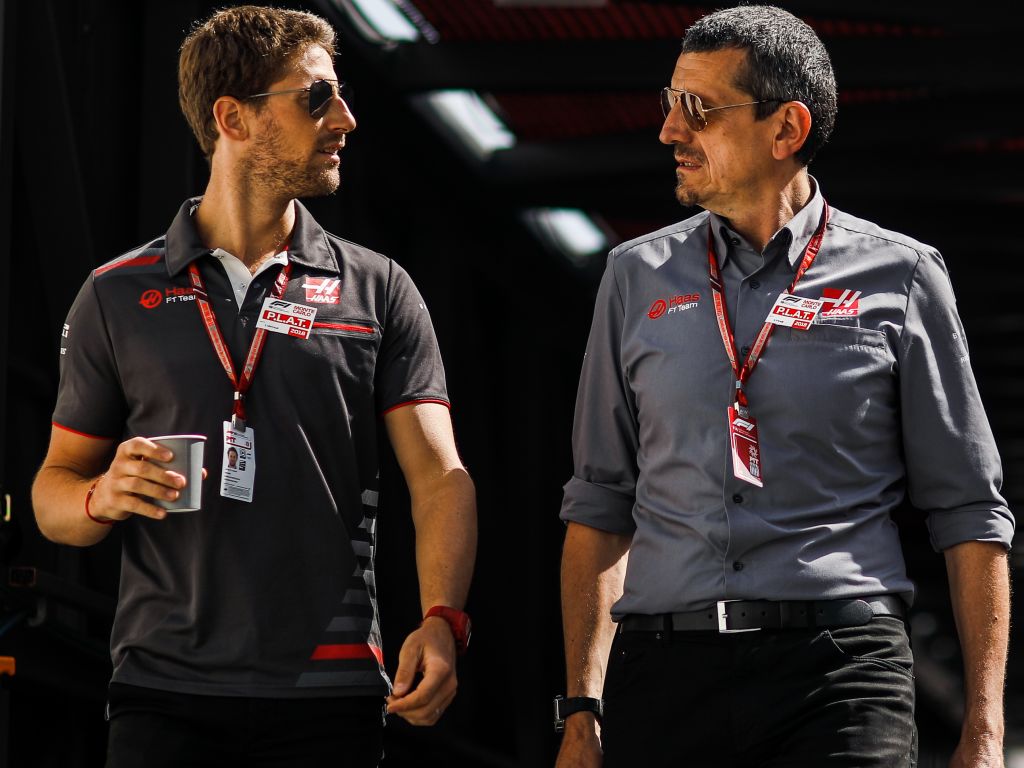 Mayhem at Mercedes (Episode 4)
We were excited when we heard Mercedes were going to be in season two. When it was revealed that the race that Netlfix filmed them at was the chaotic German Grand Prix, that excitement went off the scales.
When things begin to go wrong with a minute-long pitstop for Lewis Hamilton, we see Toto Wolff shake his head and curse under his breath, but largely keep his cool. That's not the case minutes later in the episode when he drops a German f-bomb and slams his desk after Valtteri Bottas crashes out.
The best moment, however, came in the calm after the storm. Long after the chequered flag, Hamilton finds Wolff in a room and gives a heartfelt apology before the Austrian comforts him. The live TV coverage of race weekends is great, but it doesn't give us moments like that.
Marko and Horner gossip (Episode 5)
We all know how brutal Red Bull, and specifically Helmut Marko, can be with young drivers. This episode, focusing on Pierre Gasly, *really* drove home that point.
With the Frenchman struggling in FP3 in Montreal, Marko walks over to Christian Horner and says "Gasly is poor." Horner responds by claiming either of them could do better, causing both of them to have a smug chuckle.
When Gasly gets back to the garage, it's, of course, all smiles and words of encouragement. F1, eh? It's a cruel sport.
At home with the Albons (Episode 6)
The focus switches to Alex Albon for the next episode and given it's because he's taking the seat of Gasly, who just seems like a lovely bloke, some viewers may well have been prepared to dislike him for it.
Any chance of this quickly disappeared when we were introduced to Albon's home life. While most drivers live it up in their Monte Carlo penthouses, this kid still lives at home with his mum and siblings. How nice is that?
Admittedly, later in the season, we see Albon moving into a flat in Monte Carlo himself, but we choose to forget about that part.
Musical chairs (Episode 8)
Remember what we were saying about F1 being a cruel sport? Well, one person who knows this better than anyone else is Nico Hulkenberg. Just watch this episode.
When the German is in a car with one of the show's producers, they ask him what "silly season" is, and he answers by comparing it to musical chairs with a wry smile. At the same time, we see Toto Wolff in the back of a car next to Esteban Ocon, arranging to meet for dinner with Cyril Abiteboul.
It's clear that, over that dinner, they'll arrange for Ocon to replace Hulk at Renault, and they have a good old laugh about the fact they can't explicitly say it because of the cameras. Yep, just a few men cracking up over something that will end another's career in the sport. Poor old, oblivious Nico.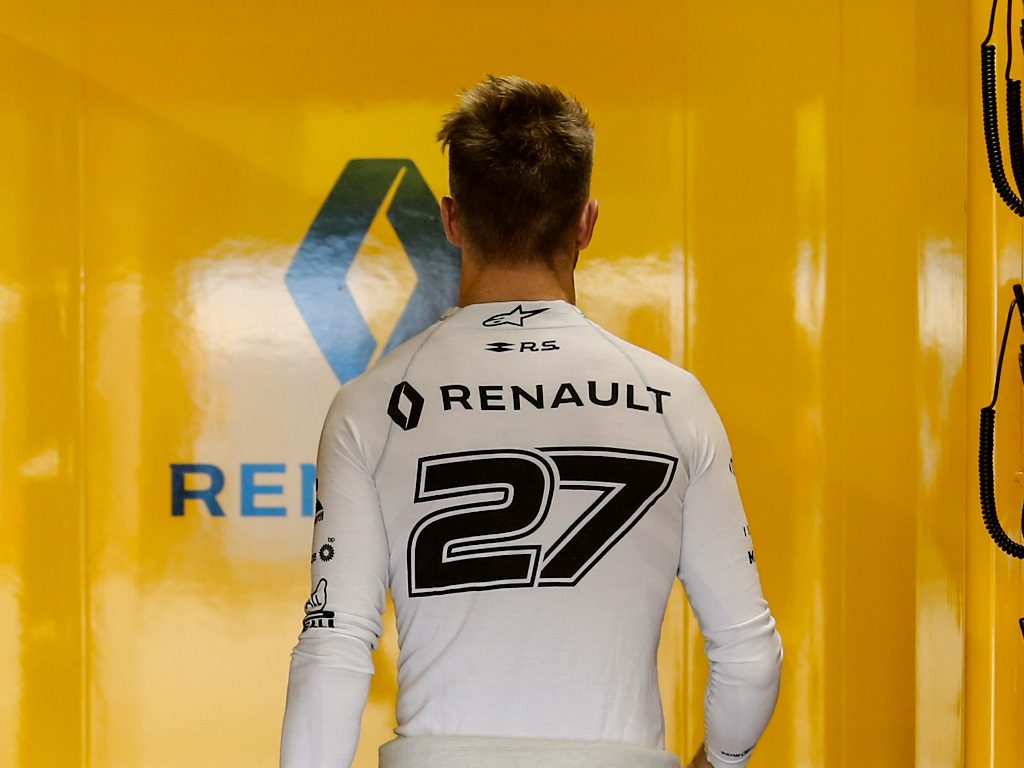 Williams' woes (Episode 9)
To be honest, the Williams centric episode was probably the worst of the lot. There's just nothing too fun or interesting about a team languishing hopelessly at the back of the grid. We did, however, get to see the very moment Claire Williams realised what a dire season she was in for.
As the countless issues the team are facing in building a car are listed off to her, her expression goes from friendly to confused to one of despair, all in the space of about 30 seconds. As she's such a stern, steady figure in front of cameras, it's quite something to see.
Gasly's redemption (Episode 10)
We just love a happy ending. After seeing him being given a hard time by his own team and the press, losing his seat and losing a close friend in the late Anthoine Hubert, we finally get to see Gasly catch a break.
Sure, we knew that the podium was coming, and most of the footage was stuff we'd already seen at the time, but it's just as good the second time around. An added bonus is seeing him react to the clips of him celebrating with the team, dubbing the moment the best day of his life.
We think he's one of the drivers that comes off best from the series, and we're now going to be crushed if he doesn't enjoy unprecedented success in 2020. Thanks for that, Netflix.
Sainz's peculiar podium (Episode 10)
Gasly wasn't the only one to get his first podium in the final episode, as Carlos Sainz also did so. However, the Spaniard made it there in stranger circumstances, having to wait around for the stewards' decision, and the cameras capture the surreal nature of the situation excellently.
As he sits around with "absolutely no clue how to act", his cousin gets into an argument with a team member who says they shouldn't go to the podium to celebrate as it would seem desperate. The Sainz's, of course, win the debate and we're treated to footage of the whole team celebrating there.
Follow us on Twitter @Planet_F1 and like our Facebook page.