Silly season will be getting into full swing very soon and so we have painted an early picture of all the stories that will be powering the Formula 1 rumour mill.
Mercedes
The Silver Arrows find themselves in a situation that they are well used to by now: what do we do with Valtteri Bottas?
The Finn is onto his third one-year deal with Mercedes and will be eyeing a further 12-month extension for the 2020 campaign. He is compiling some stronger evidence this season that he does deserve to remain in the team as he is currently sat P2 in the World Championship standings and 31 points behind Lewis Hamilton. After the 2018 Austrian Grand Prix, he was bogged down in P6 and 53 points adrift of his team-mate.
Bottas has re-established harmony and cohesion in the team following the toxic, deteriorating relationship between Hamilton and Nico Rosberg. Mercedes will have to weigh up whether they want to risk breaking up this peaceful partnership in order to try something new.
The main contenders that have emerged for his seat are best buddies Esteban Ocon and Max Verstappen…ahem. Ocon will be desperate to return to the grid after effectively been put on the shelf in a reserve and development driver role once all of his 2019 options dried up; Verstappen, meanwhile, will not hang around at Red Bull forever if they cannot match his title ambitions, although a dramatic win in Austria would have helped on that front.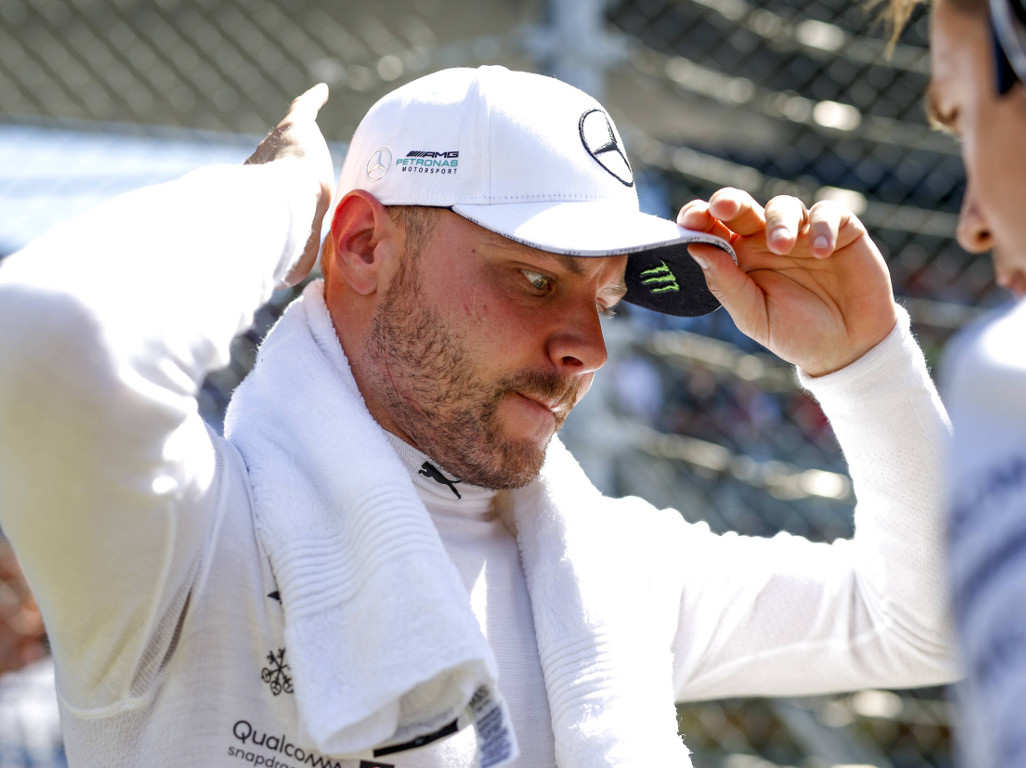 But perhaps it is still going to be Bottas' seat after all. Mercedes boss Toto Wolff has already said on record that he is prepared to release Ocon from his contract so he can kick-start his Formula 1 career again and, while a Hamilton-Verstappen combination has us salivating, it is unrealistic to think it could be in place as early as next season.
No such speculation on Hamilton's side; he is contracted to Mercedes until the end of 2020.
Ferrari
In theory it should be the same faces at Ferrari, too. Charles Leclerc, despite reports in May that his relationship with the team had already hit 'breaking point', is contracted until 2022 while Sebastian Vettel's current deal expires at the end of next season.
The main doubt over whether this partnership will continue is whether there is any slight hint of truth in the claims that Vettel is considering retirement. The events of Canada certainly won't have helped matters, but the four-time World Champion is adamant that hanging up his race helmet at the end of the year has not and will not cross his mind.
Ferrari, meanwhile, have ruled out making any approach for Verstappen, but there are rumours that Daniel Ricciardo is a 'Plan B' option for them just in case.
Ricciardo was strongly linked to Ferrari last year before the Scuderia respected the wishes of the late Sergio Marchionne and replaced Kimi Raikkonen with Leclerc.
It was an incredible race and an amazing win! 💪🏻 Thank you @redbullracing, thank you @HondaRacingF1, thank you fans, thank you all! 🙌 #KeepPushing #OrangeArmy #AustrianGP 🇦🇹 pic.twitter.com/6NtIdGd25d

— Max Verstappen (@Max33Verstappen) June 30, 2019
Red Bull
Rumours have circled around Verstappen and Pierre Gasly for very different reasons over the course of the season so far. With the existence of exit clauses in Verstappen's contract, Red Bull and Honda are having to work hard to show Verstappen that World Championships can become a realistic prospect for the team again. The victory in Austria would have at least turned that talk back into fainter whispers.
But, it is no secret that Mercedes have been long-time admirers of Verstappen and, should the Dutchman leave Red Bull, the Silver Arrows will be the prime destination.
On the other side of the Red Bull garage, Pierre Gasly has struggled with the step up to the senior team and there is not a race weekend going by without questions being asked about his future. Out of all of the top six seats in Formula 1, Gasly's looks the most likely to be up-for-grabs.
Red Bull seem to be giving Gasly until the end of the season to prove himself, which is considerate of them given that they do have a ruthless streak with mid-season driver changes in seasons past.
Junior team drivers Daniil Kvyat and Alex Albon will both be eyeing up Gasly's seat, whether that it is in the summer or for the 2020 campaign.
With Dan Ticktum no longer in the picture at Red Bull, 2018 Indy Lights champion Patricio O'Ward is now on the conveyor belt looking to be moulded into the finished product and his progress, too, should be closely monitored.
McLaren
McLaren went with an all-new line-up for the 2019 season with Fernando Alonso and Stoffel Vandoorne making way for Carlos Sainz and Lando Norris. They have both been a breath of fresh air and have settled in seamlessly into life with the team.
So far this season, Sainz and Norris have taken an improving McLaren up to the 'best of the rest' spot in the Constructors' Championship and have already been labelled as 'the future' of McLaren. Based on current evidence, it would be very foolish to even consider breaking up this partnership.
With Alonso's schedule pretty much free for 2020, you would imagine he is still going to be a prominent figure during silly season. If he does want to return to Formula 1, though, it looks like it would have to away from McLaren.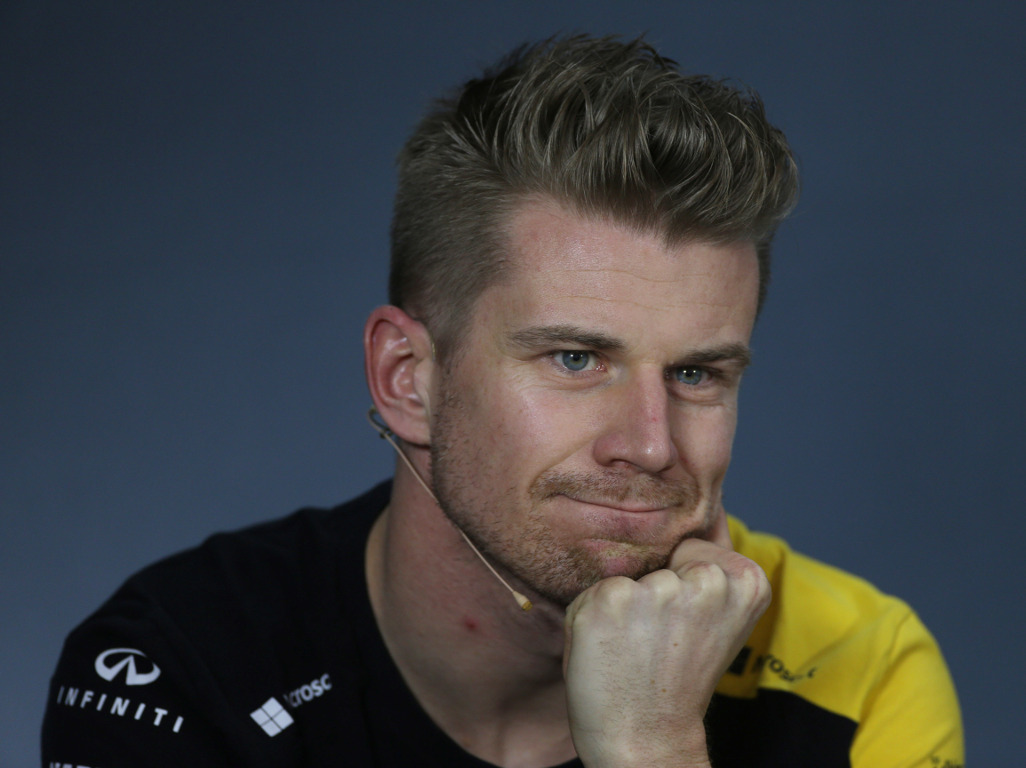 Renault
In the extremely unlikely situation that a position does come free at Ferrari, Daniel Ricciardo will still be at Renault next season trying to bridge that gap to the top three. Mind you, they have McLaren to overcome first.
As to who his team-mate could be next season, that is a little more up-in-the-air. There may have been nothing in the rumours of Nico Hulkenberg joining Red Bull, but there is no question that Renault are considering his future with the team.
The scenario of Hulkenberg been shown the exit door could become even more likely if they can add a French driver to a French team by getting their hands on Esteban Ocon.
This particular piece of the jigsaw puzzle is the one we will keep coming back to.
Alfa Romeo
There has been a lot of change at the team formerly known as Sauber over the last few years, but things appear a little more settled for the next year at least.
Kimi Raikkonen has another year left on his current Alfa Romeo deal and seems to have a new lease of life after rejoining his first Formula 1 team.  He is in the thick of the midfield battle and thoroughly enjoying the fact that most of the focus for him is racing rather than dealing with everything else that comes with life as a Ferrari driver.
Antonio Giovinazzi's place is a little more under threat. It has taken him nine races to earn his first Formula 1 point but he appears to be very well liked by Alfa and is still technically on the books at Ferrari which provides him with an extra layer of security.
Racing Point
As long as Lawrence Stroll is paying the bills then his son, Lance, will be getting strapped into the SportPesa Racing Point car for many more weekends to come regardless of performances.
The future of Sergio Perez, however, will certainly be one of the talking points of silly season once again. Perez has been there, done that, and got many, many t-shirts during his six seasons with the team and it would come as no surprise to see the Haas rumours resurface given the question marks that hover above both Kevin Magnussen and Romain Grosjean. More on them later.
The main alternative options for Racing Point are Ocon, who is good friends with the Stroll family despite Lance essentially nicking his seat, and Nicholas Latifi is another rumoured name should Lawrence decide to go down the all-Canadian route.
Toro Rosso
You have to go back to 2013 to find the last time the Red Bull junior team not only retained their driver line-up but kept it intact   for the entire season, so we have to be expecting some movement between the summer break and the end of the season.
As mentioned earlier, Kvyat and Albon will both be sensing that there is an opportunity to climb up to a senior team role and that could give someone like O'Ward to make the step into Formula 1 if he can impress his bosses with his performances in IndyCar and the Super Formula series this season.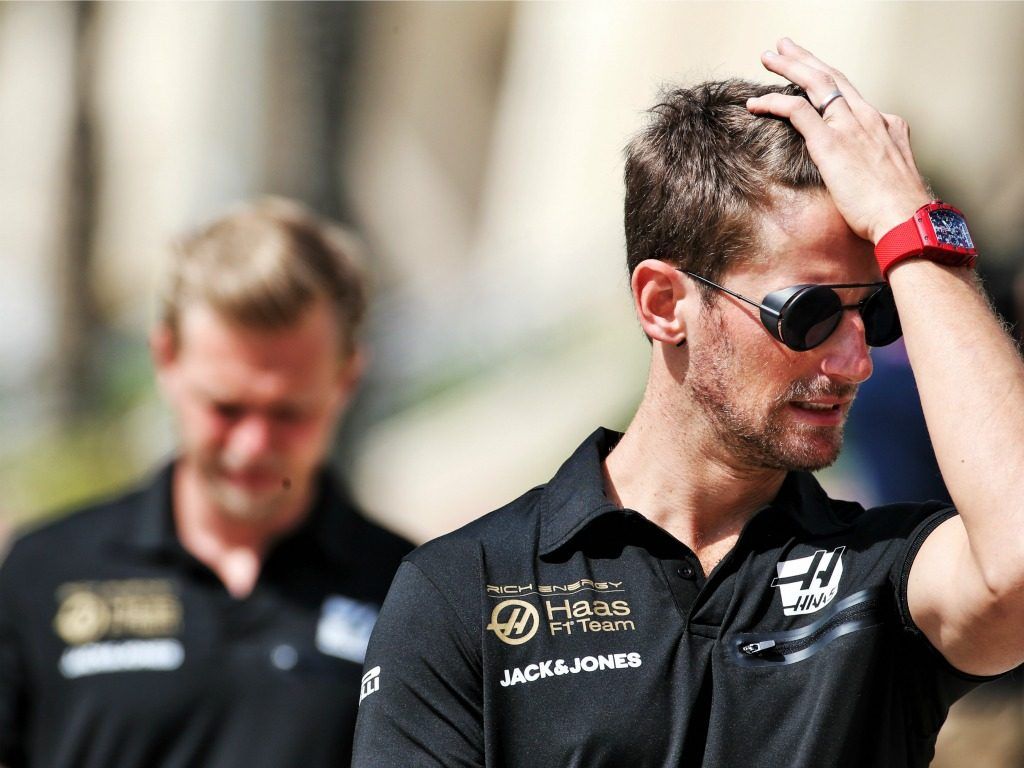 Haas
There is a sense of deja vu at the American team as Romain Grosjean and Kevin Magnussen work their way through respective one-year extensions again.
Grosjean has had another slow start to the year with just two points to his name and Magnussen has had a couple of very public b*llockings from Guenther Steiner. The first came in Spain when K-Mag almost collided with Grosjean in the closing stages of the race; the second came after his radio rant at the Canadian Grand Prix where he declared the race "the worst experience I have ever had".
Whether those two instances have any bearing on Haas' 2020 line-up decision remains to be seen, but we are expecting plenty of names to be linked to Haas with potentially two seats up for grabs.
Williams
Mercedes driver George Russell will no doubt be wanting to work his way into a Silver Arrows seat but that is a few years down the line at the moment. Toto Wolff may try and squeeze him a little further up the grid to help with Russell's progression but another year at Williams does look the most likely scenario as he continues to learn his trade.
Robert Kubica's sponsors say there is an option for him to stay for another season at Williams, but the enthusiasm to do that  may be practically non-existent by the end of the season if the misery continues.
In pole position for his seat is reserve and development Nicholas Latifi. He has already been rumoured to be taking Kubica's spot and will have some Formula 1 experience to draw upon after been given a handful of FP1 appearances this season.
Mark Scott
Follow us on Twitter @Planet_F1 and like our Facebook page.