The five craziest stories from lockdown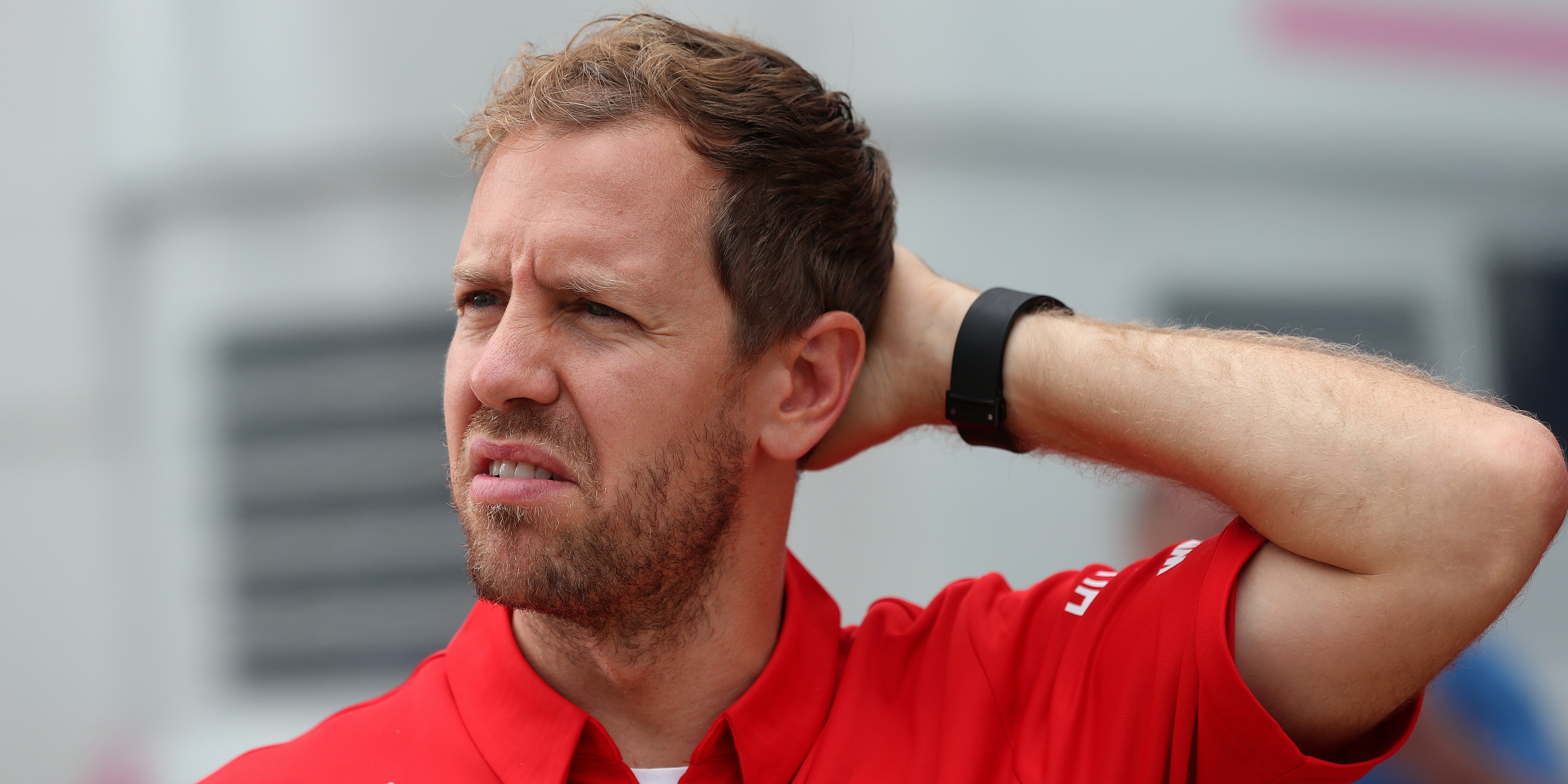 There may have been no racing, but it's fair to say the lockdown wasn't exactly boring in the world of motorsport.
These are what we think were the five craziest things to happen in the last few months. The fact that Lando Norris shaving his head doesn't make the cut says it all…
Marko's coronavirus camp 
Even without any racing, Helmut Marko had no trouble staying in the news. We're not sure whether he made these comments to do so, or whether he genuinely believes them, but either way, they were absolutely outrageous.
We thought it was pretty bad when he said that he wanted Max Verstappen to get coronavirus as it would be "the best thing" for him. However, he took things to the next level a few days later when he revealed he'd suggested putting all of Red Bull's young drivers in a camp so they could all get it.
"The idea was to organise a camp where we could bridge this mentally and physically somewhat dead time. And that would be the ideal time for the infection to come… That way they would be prepared whenever the action starts. And you can be ready for what will probably be a very tough championship once it starts."
Yep, he won't care if you're on your death bed in the off-season, so long as you're ready once the racing gets back underway. Well, at least we know where his priorities lie.
Bernie, 89, becomes a dad again
Call us crazy, but we assumed that, at the ripe old age of 89, Bernie Ecclestone wouldn't add to the three children he already has. How wrong we were.
We didn't quite know what to think when the news broke that his wife was pregnant. Was it really his? Another man's? IVF? Sadly, he quickly set out to make things disturbingly clear, saying: "After my Formula 1 time, we've had plenty of time to practice!"
Apologies if you were having your breakfast while reading that. It's been over two months since he uttered those words, and they still make us throw up in our mouths a bit every time.
We thought that with Kimi Raikkonen now 40, 2020 would surely be his last season on the grid. With Bernie on the verge of turning 90 and still getting people pregnant though, we're questioning everything.
Norris vs Pagenaud 
Ah yes, virtual racing. Some nice, light-hearted, harmless fun. Fewer stakes, less conflict, less controversy. Well, until Simon Pagenaud gets involved that is.
The French IndyCar driver briefly became motorsport's biggest villain when he deliberately took Lando Norris out of the iRacing Indy500 event as revenge for an earlier incident. He, rather poorly, attempted to claim it was accidental, but he'd already earlier been caught saying "We take out Lando, let's do it" on his live stream. Subtle.
Pagenaud's actions were hugely controversial and angered a huge number of fans, with some even sending him death threats. Norris, various other professional drivers and companies also came out and criticised him. still, that would be as crazy as esports would get, right?
Abt uses a ringer, and pays the price 
Wrong. It became abundantly clear just how seriously some people and companies were taking the world of esports when Daniel Abt failed to do so and used a ringer in a virtual Formula E race.
He finished the race in P3 but Stoffel Vandoorne, who finished just ahead of him, was immediately suspicious. The Belgian was adamant that it hadn't been Abt driving, and, lo and behold, he was absolutely right.
It turned out that the Audi driver had actually gotten a professional gamer, Lorenz Hoerzing, to drive the race for him. He was subsequently disqualified, fined £10,00 and stripped of all his points. And things were about to get even worse for him.
Days later, Audi suspended him with immediate effect. Not long after, he revealed in a video message that he and the team had officially parted ways permanently. Basically, they'd sacked him. Video games, eh? Serious stuff.
Vettel kickstarts silly season 
Amid all the virtual races and calendar speculation, some actual big, significant things did happen in Formula 1. Yes, Sebastian Vettel and Ferrari confirmed they'll be parting ways at the end of the season, and it caused quite the domino effect.
The German leaving was huge news in itself. He joined the Italian team to bring the World Championship back to them, so his time there looks set to be dubbed a failure. What's more, with next to no space left on the grid for 2021, he may well now be forced into retirement.
The ramifications of the announcement quickly echoed throughout the grid. Ferrari announced that Carlos Sainz will replace Vettel, which left a seat open at McLaren. Daniel Ricciardo then filled that, leaving Renault.
It was the biggest news in F1 in quite some time and, with that Renault seat still free, as well as one at Mercedes, could have kickstarted the most turbulent silly season in some time. If it ends with Vettel partnering Lewis Hamilton and Fernando Alonso back on the grid, that'll certainly be the case. We can only hope…
Follow us on Twitter @Planet_F1 and like our Facebook page.