The good, the bad and the ugly: Fernando Alonso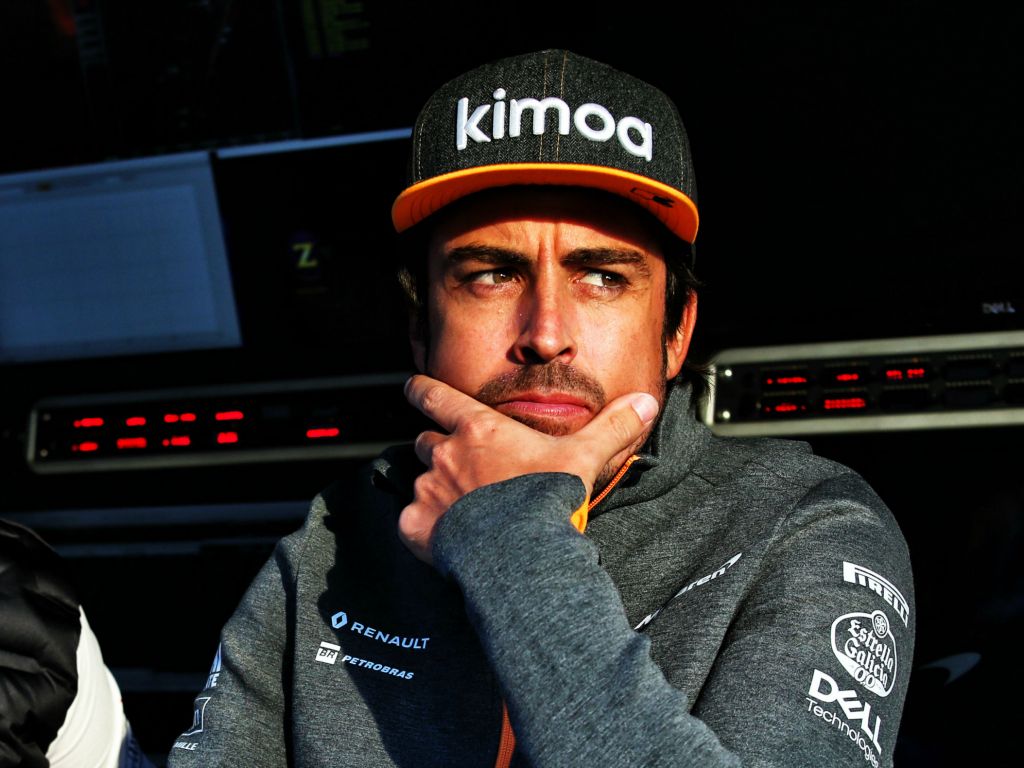 The good, the bad and the ugly series takes a look back over the defining moments of some of the biggest names to race in Formula 1.
There is arguably no better movie name more fitting when describing the career of one Fernando Alonso.
The Good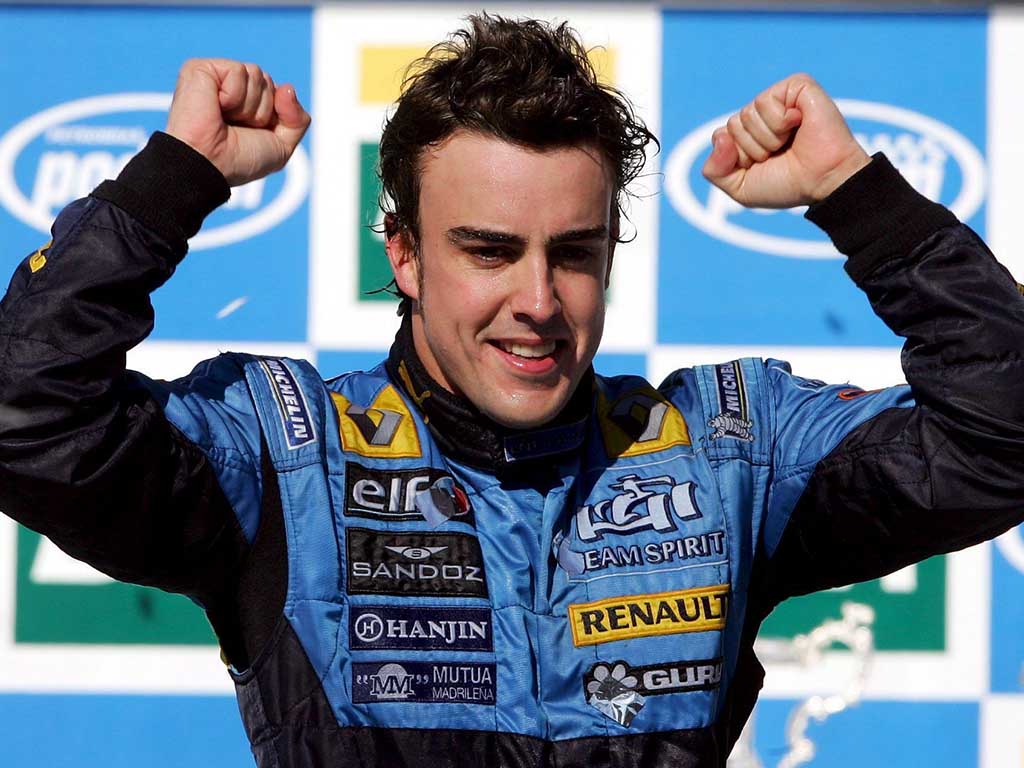 The German national anthem followed by the Italian national anthem haunted the dreams and nightmares of all non-Ferrari fans in the early 2000s, but an abrupt end to their reign of terror in 2005 allowed for a new dynamic duo to dominate the airwaves: Fernando Alonso and Renault.
Aged 24 years and 58 days at the 2005 Brazilian Grand Prix, Alonso broke a long-standing, 33-year record previously held by Emerson Fittipaldi to become, at the time, Formula 1's youngest-ever World Champion and, unequivocally, Spain's first.
With Ferrari's faltering Bridgestone tyres only proving useful to have at the farcical United States Grand Prix – the Scuderia's only win in a disastrous season – and Kimi Raikkonen's title aspirations blighted by McLaren's reliability problems, Alonso and Renault's early season dominance provided the sturdiest of platforms for history to be made and for an undisputed era to be ended.
It would have been naive to think that Ferrari were going to continue to slip away quietly and reminisce through rose-tinted spectacles about the good old days. In 2006, the Scuderia became as loud as the screaming V8 engines of the time in their attempts to etch Michael Schumacher/Ferrari into the F1 history books one final time.
Alonso and Renault had to be at their very best to stop the fallen giant from rebuilding all of its strength and they were. At the halfway stage of the season, Alonso had dropped six points from a possible 90. The season-opener in Bahrain setting the tone for the entire campaign as the victorious Alonso and Schumacher battled it out in the original duel of the desert.
The resurgence of the Bridgestone tyre, the sudden outlawing of Renault's innovative mass dampers and a controversial penalty given to Alonso for supposedly blocking Ferrari's Felipe Massa in qualifying for the Italian Grand Prix all played their part in ensuring Alonso and Schumacher would go into the final two races absolutely neck and neck on points.
But, with everything seemingly going against Alonso and Renault in their pursuit of back-to-back World Championships, their fortunes turned just in time. At Suzuka, Schumacher would suffer the agony of his first engine failure in six years and a first lap puncture in the season finale at Brazil would ensure the German's title haul stopped at seven, despite his best efforts to recover in what was a quintessential Schumacher drive.
And so there stood Alonso, the then youngest-ever double F1 World Champion and what must have felt like an eternity ahead of him to significantly add to that tally. Where did it all go wrong?
The Bad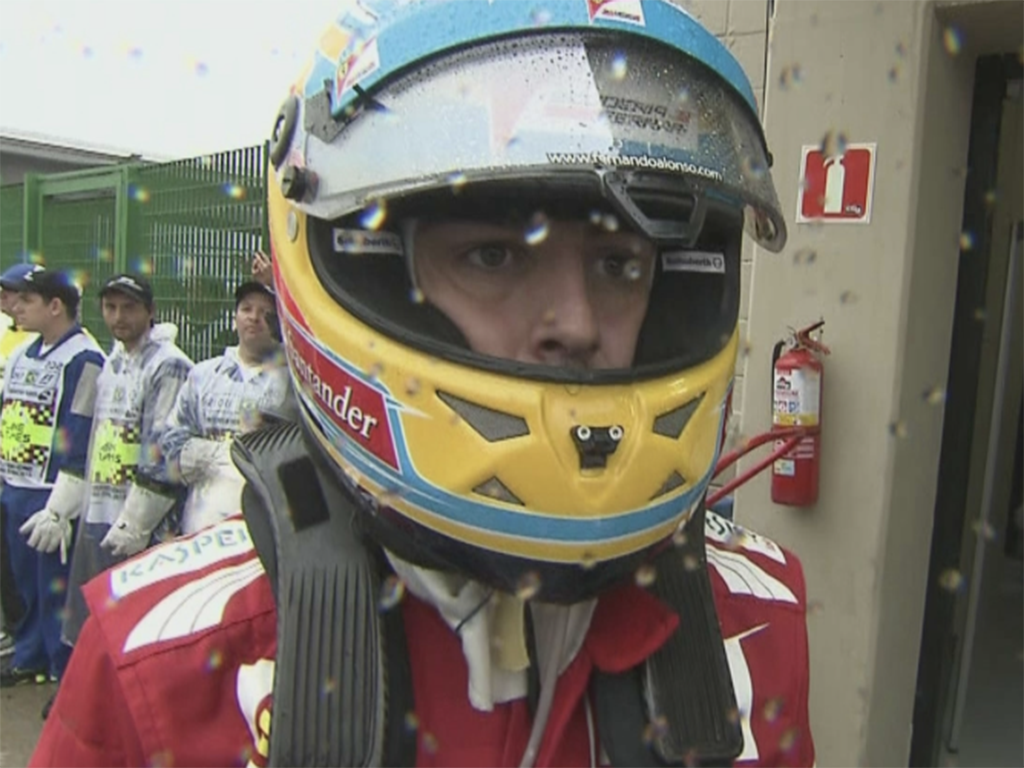 Alonso making poor career choices following his double World Championship success with Renault became a defining attribute when considering his place amongst the all-time great Formula 1 drivers, but equally as defining (and what made some of the career choices worse on reflection) were the environments he created within a team just as a by-product of his sheer presence.
The honeymoon period following his move to McLaren in 2007 was completely skipped over as a British rookie by the name of Lewis Hamilton showed straight from the season opener in Melbourne that he was not there to serve and protect Alonso on his latest title defence.
The resulting power struggle, the politics, the emergence of a huge scandal (more on that later) all painted a vivid picture of Alonso being a divisive figure that stayed strong all the way through to his last days as a Formula 1 driver. He has never been a driver that has shied away from openly criticising his team. It happened at Ferrari and even more so in his second stint with McLaren when they were powered by Honda.
But, there was just straight up bad luck, too. Losing out on another two World Championship titles to Sebastian Vettel by the mere margin of four and three points respectively will always be painful to look back on, especially when Alonso reportedly turned down moves to Red Bull himself both before and during their dominance in the early part of the last decade.
There will always be a case of what might have been for Alonso and, for some of that case, he only has himself to blame.
The Ugly
Spygate and Crashgate: two of the biggest scandals in Formula 1 history and Fernando Alonso was at the epicentre of both, albeit with varying degrees of influence and involvement.
The aforementioned power struggle at McLaren between Alonso and Hamilton came to a head in Hungary, where both drivers tried to sabotage each other's qualifying session.
Hamilton ignored multiple team orders to let Alonso through, which should have been the plan given the duo were swapping between having the favourable fuel strategy with each race that passed, and so Alonso decided to get his own back by holding Hamilton up in the pits long enough that he missed the cut-off to set a final qualifying lap.
A huge row ensued in the aftermath between Alonso, McLaren boss Ron Dennis and his right-hand man Martin Whitmarsh and the well-known story goes that Alonso effectively held the team to ransom by threatening to leak emails to the FIA that directly related to the Spygate scandal already ongoing at the time.
He only wouldn't do so if McLaren made Hamilton run out of fuel during the race in order to right the wrong Hamilton created by refusing to play ball in qualifying.
Dennis would ring FIA president at the time, Max Mosley, to make him aware of the fact that their driver was ready to blackmail his own team. It is believed that phone call triggered a second investigation into McLaren and resulted in the hefty punishment, although some quarters believe the emails that Alonso had in his possession were already a part of the evidence.
While Alonso apologised prior to the race and both he and Hamilton raced (Hamilton winning from pole after Alonso was penalised for his qualifying antics), it was the incident that ensured the Spaniard's first spell at McLaren would last just a year.
Fast forward to Singapore 2008 when Alonso was back at Renault and he was back swimming in even murkier waters. Crashgate saw Renault sanction for Nelson Piquet Jr to deliberately crash his car in order to help Alonso win the race.
The complete truth from this scandal will probably always remain a mystery, as well as just how much or how little Alonso knew about the whole plan. He was, after all, the only key name embroiled within this saga who did not receive punishment from the FIA.
But, just through pure association, this scandal, and Spygate that preceded it, will always act as the counter weights when people discuss his World Championships and his undisputed quality behind the wheel.
It is never quiet when Alonso is around. Even with him no longer in Formula 1, there is still a desire from him and what still feels a majority of fans to see him come back and write one last chapter.
Follow us on Twitter @Planet_F1 and like our Facebook page.