They may have already unveiled their liveries, but on Monday F1 finally had its first look at the Renault and Racing Point entries.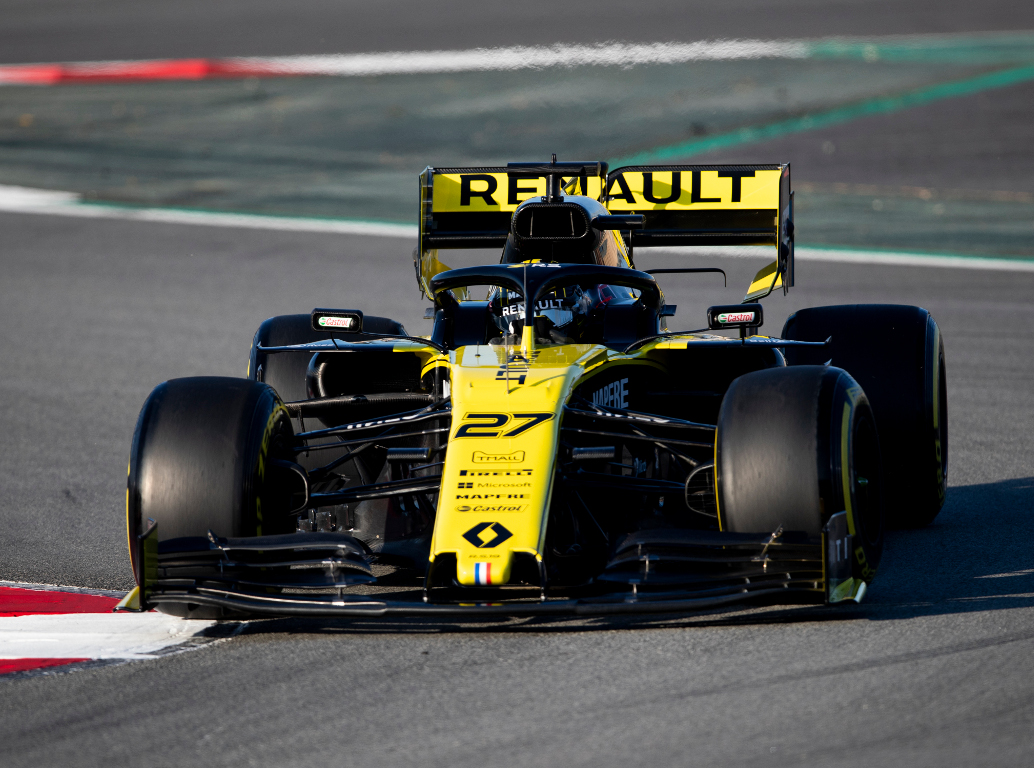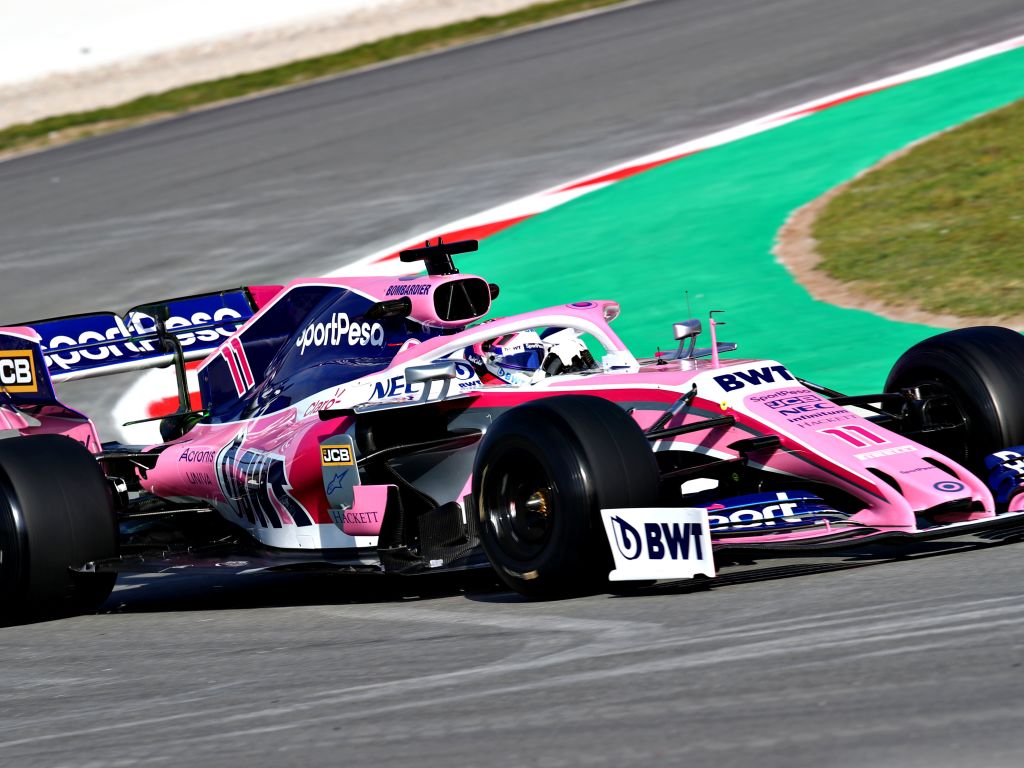 2019 will prove a huge season for both teams, with different reasons.
Renault are looking to close that gap to the top three after their P4 finish in the 2018 Constructors' Championship. Now armed with former Red Bull driver Daniel Ricciardo, and a man often tagged the most underrated on the grid in Nico Hulkenberg – it is arguably their strongest pairing since their return to the sport as a manufacturer in 2016.
Racing Point also have a point to prove. Reborn from the Force India ashes, the team will contest their first full season in 2019, and with the financial backing of a consortium headed by Lance Stroll's billionaire father Lawrence, their budget has also been given new life.
Hulkenberg completed the first run of Monday morning for Renault, with fans watching closely knowing that Ricciardo would take over later in the day – our first idea of what these two will be like head-to-head.
First run done! What say you Hulki? #RSspirit pic.twitter.com/ClUnKeJeGc

— Renault F1 Team (@RenaultF1Team) February 18, 2019
Not to be outdone, Racing Point completed their first run with Sergio Perez at the wheel.
And back. #F1Testing pic.twitter.com/xNKejPnS1S

— SportPesa Racing Point F1 Team (@RacingPointF1) February 18, 2019
A lovely shot of the Racing Point's front wing here, none of that fancy stuff that we are seeing on the Ferrari and Alfa Romeo.
Looking good, @SportPesa! #F1Testing pic.twitter.com/QPbIsZy6PM

— SportPesa Racing Point F1 Team (@RacingPointF1) February 18, 2019
A fantastic onboard shot here with Daniel Ricciardo as the R.S.19 took its first steps. The halo does obscure some of the view, but let's not open that debate again.
Our R.S.19's very first steps. Seen almost as @danielricciardo saw it. What. A. View. What a moment 💛#RSspirit pic.twitter.com/18TKG5f1GZ

— Renault F1 Team (@RenaultF1Team) February 17, 2019
Either this car is flipping fast of the photographer is still a little groggy judging by the blur – we know which one Racing Point will go with.
Their new title sponsor SportPesa appear throughout the car bringing their blue identity, and that morphs into the BWT branding of last season which remains with the revived team in 2019.
The financial backing of both entities will be vital if the team want to push through the midfield pack this time around.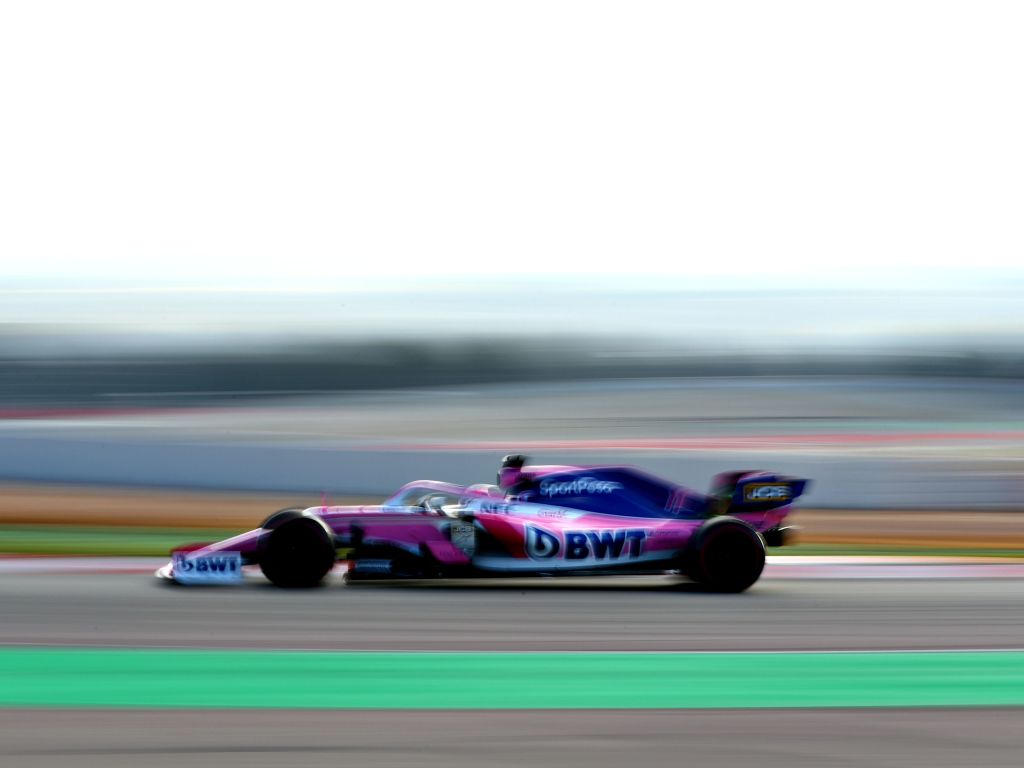 Nico Hulkenberg has called this a make-or-break season for himself, feeling the need to prove his superiority over Ricciardo, or his stock may plummet. Certainly Hulkenberg as a no2 driver is something not many racing fans out there would like to see.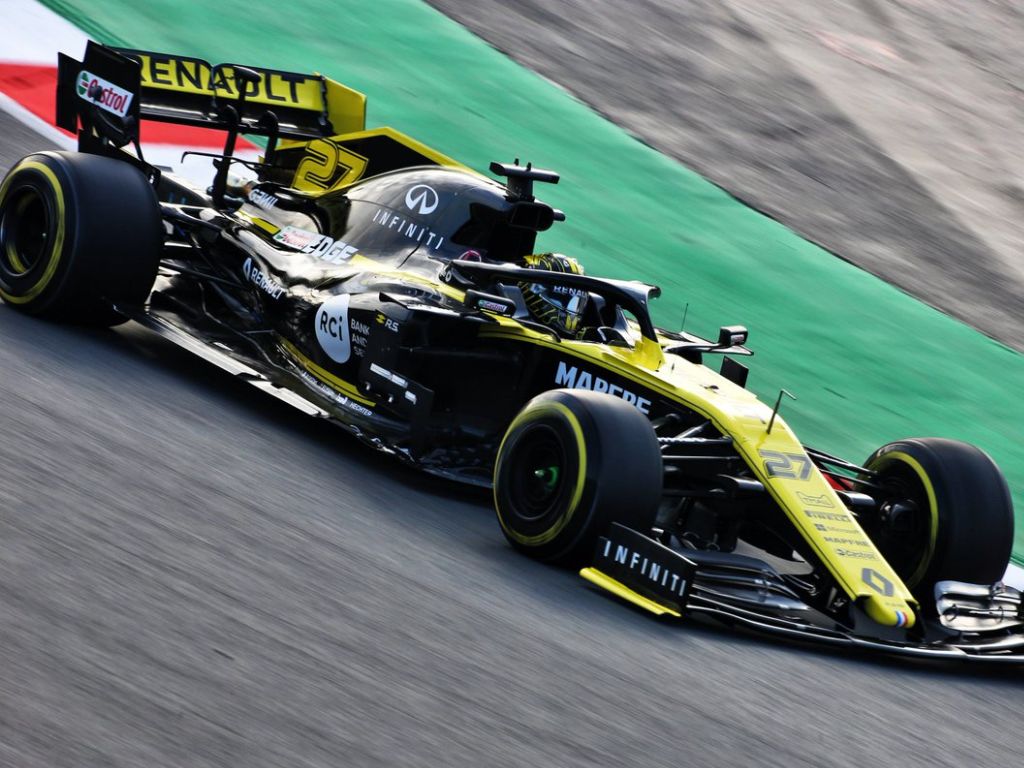 You can just make out Perez hurdling for the line with a clear track ahead – how he hopes to see some of this when it counts in 2019.
As unlikely as it may be – anything can happen in Formula 1 right?
84 long days since Abu Dhabi, on Monday we're back 🙌🙌🙌

Day 1 expected line-up:
Mercedes: Bottas/Hamilton
Ferrari: Vettel
Red Bull: Verstappen
Renault: Hulkenberg/Ricciardo
Haas: Grosjean
McLaren: Sainz
Racing Point: Perez
Alfa Romeo: Raikkonen
Toro Rosso: Kvyat#F1Testing pic.twitter.com/nyz5EbKdqN

— Formula 1 (@F1) February 17, 2019
Follow us on Twitter @Planet_F1 and like our Facebook page.