The theories are circulating on Ferrari's lack of pace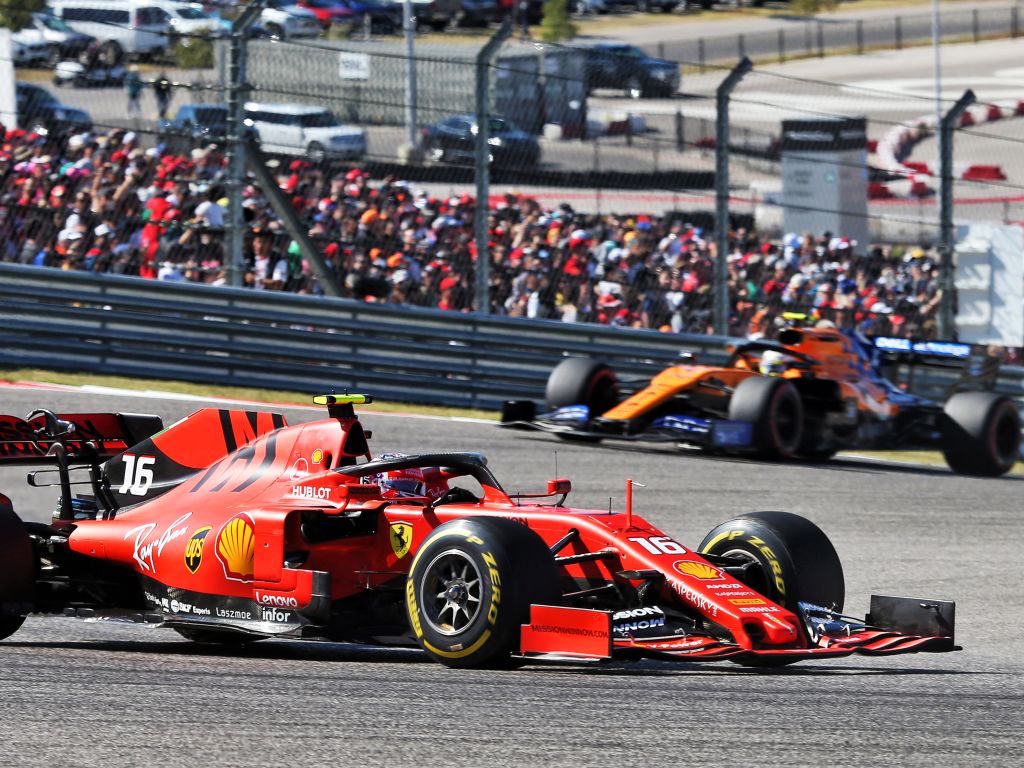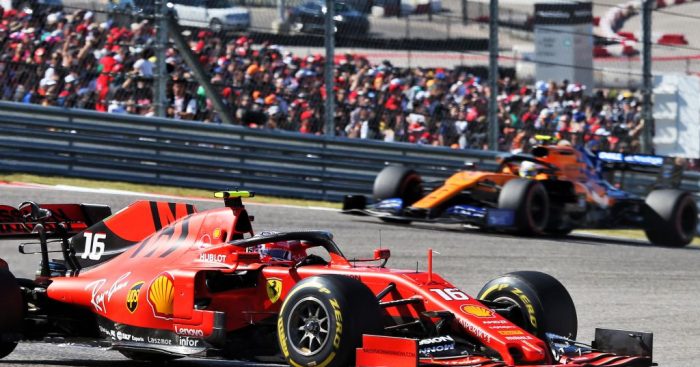 The United States Grand Prix proved to be an underwhelming experience for Ferrari with Charles Leclerc finishing 52 seconds off the pace.
After making a clear step forward in performance as the season has developed, Ferrari came crashing back down to their form of old, getting swamped at the start with Leclerc ultimately finishing nowhere near the leaders.
Was it simply an off day? Or has all this talk around an FIA investigation into their power unit caused Ferrari to change their methods that were essential for their turnaround?
"You get that when you stop cheating," was Max Verstappen's blunt assessment, but it seems our readers are taking on board other explanations before jumping to the same conclusion as Max.
You can join the discussion over on the PlanetF1 forum here or head to the comments section down below…
All eyes on Ferrari at Interlagos
A lot to digest there. A good drive from Bottas who reaped the rewards of yesterday. The two stop strategy was the right one for him as they had to cover Verstappen. Hamilton's one stop also worked a treat and in fact had he not battled Bottas so hard It would have been a pretty comfortable second place I reckon.
As it was though, the yellow flag was desperately unfortunate timing for Max.
The Ferrari pace or total lack of pace more to the point was the second biggest talking point. We know their long run pace wasn't all that strong in practice, but it is a huge surprise to see them basically on their Budapest pace. There are theories circling of course. The next race will tell us for sure I suspect.
BMWSauber84
Are Ferrari experimenting with higher drag for next year?
Ferrari appeared to be much slower in a straight line in this last race.
This has obviously raised a lot of suspicions with people, giving the timing of the technical clarification that Red Bull requested.
Max Verstappen has outright accused them of cheating, but obviously whether they were or were not it's not something that can ever be proven, other then by circumstantial evidence, such as the connection being made regarding their pace.
However, it's not the only explanation for why they were slow. Austin could have just not suited their car – although with the long straight and Suzuka esses, the circuit style is one you'd expect them to be closer than Leclerc was prior to his fastest lap pit stop.
Of course, it was very bumpy and after Vettel's failure Ferrari instructed Charles to avoid the major kerbs and bumps so that could have compromised his pace, the Ferrari certainly looks more fragile than the Red Bull and the Merc.
One final hypothesis I saw was that Ferrari were experimenting with a higher drag set up – which would make sense given they are out of contention for the championship, they may as well get data on a Merc style set up. They wouldn't be competitive with it as it goes against the philosophy of their car, but they can learn data for tyre wear for next year.
Alienturnedhuman
What a shocker
Wow. Ferrari had a shocker. First with Vettel and then Charles some 52secs off Mercedes. I think Max would have got Hamilton in the end but as usual Mercedes had the best car again. It is a shame Albon had the first lap incident. I think he could have beat Charles on merit.
Mercedes-Benz
Daniil Kvyat's "torpedo" tag is unfair
This name is just getting over used. Verstappen had 2 messy races in a row in Belgium and Italy and this doesn't seem to get much criticism. The rest of Kvyat's season has overall been pretty good.
These mistakes were not all that bad. Last race was a bit clumsy but it really was such a light contact. Calling this [with Sergio Perez] a crash is over the top. And this is why I think torpedo just makes no sense. It is just an unreasonable name that seems to have been given to him.
Torpedo seems to have come from what Vettel said in China one year when Kvyat did nothing wrong at all. Just because he happened to have a bad year, that name seems to have stuck.
He's been outraced by Gasly in the last 2 races, but this year he overall has looked good. That name is just unreasonable imo. Certain drivers seem to just get criticized based on their past.
Grosjean especially the last 2 years and Maldonado years ago when very little was his fault compared to other drivers.
We should also note that 3 drivers have been at Red Bull this season. Only Verstappen has been getting podiums – and a win. Gasly and Albon don't have a podium while Kvyat got Toro Rosso's first podium for nearly 12 years.
TheGiantHogweed
Very little love for the new tyre graphics
The only accurate reading the AWS tyre condition graphic provides is that it is 100% bullshit. #F1

— Planet F1 (@Planet_F1) November 3, 2019
This tyre performance chart is hilarious.
Schumacher forever#1
I don't trust any F1 graphics. During quali, the engine note of the car, and the fingers shifting the gears were totally out of sync with the on-screen graphics.
Asphalt_World
Apparently Pirelli were asked about it and they don't know where it comes from.
Schumacher forever#1
It's almost like they look at how many laps they've done and how their pace is. Then guess at a percentage.
Asphalt_World
Follow us on Twitter @Planet_F1 and like our Facebook page.