The Monaco Grand Prix is famously one of the most popular circuits on the race calendar, so Memento Exclusives look back at a handful of its most memorable moments.
With the FORMULA 1 GRAND PRIX DE MONACO 2019 weekend now underway, Memento Exclusives focus on three moments that have caused excitement and controversy over the years.
Schumacher gets banished to the back
The 2006 Monaco Grand Prix weekend was controversial to say the least, and it all began when Qualifying was brought to a halt rather unexpectedly.
After setting the fastest lap, Michael Schumacher parked his Ferrari at La Rascasse, meaning all other cars on the track had to slow for the parked car, unable to set their own fast laps.
As Schumacher parked his car, Fernando Alonso, his championship rival, was on a flying lap which would have beaten the German's time had it been completed.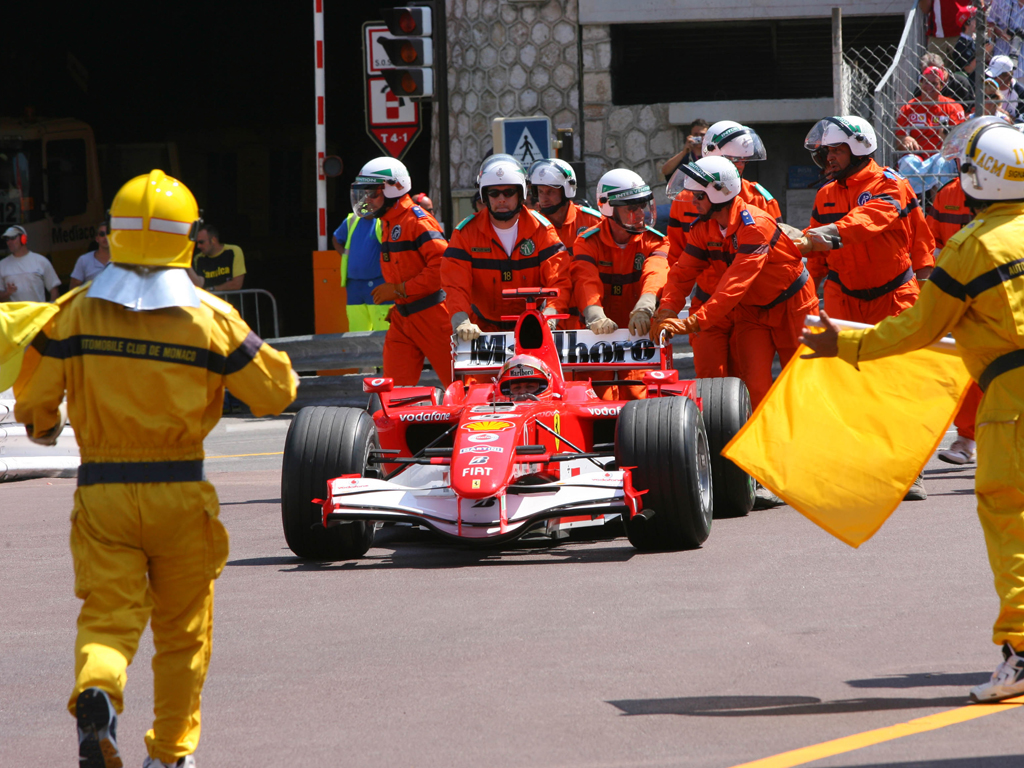 But unfortunately, the Spaniard never got to complete his lap, as yellow flags meant all other drivers on the track had to abandon their laps.
The stewards investigated and concluded that the move was a deliberate means to stop his rival from taking pole – pole being hugely important at Monaco as the race itself does not offer many opportunities to overtake.
The careless parking saw Schumacher banished to the back of the grid for the race, meaning Alonso ended up on pole and went on to win the race too.
You can shop our Alonso and Schumacher collections on our online store.
Lewis wins dramatic rain-drenched race
Lewis Hamilton may now be a five-time world champion but back in 2008 he was only working on his first. And the Monaco Grand Prix that year has to be one of our favourite wins of his.
It was Brazilian driver Felipe Massa in one of the Ferraris that started on pole position, with his teammate Kimi Raikkonen in second; meanwhile Hamilton started in third place.
However, early in the race Hamilton hit the barrier at Tabac and had to pit, meanwhile Massa began to build a large lead over his opponents.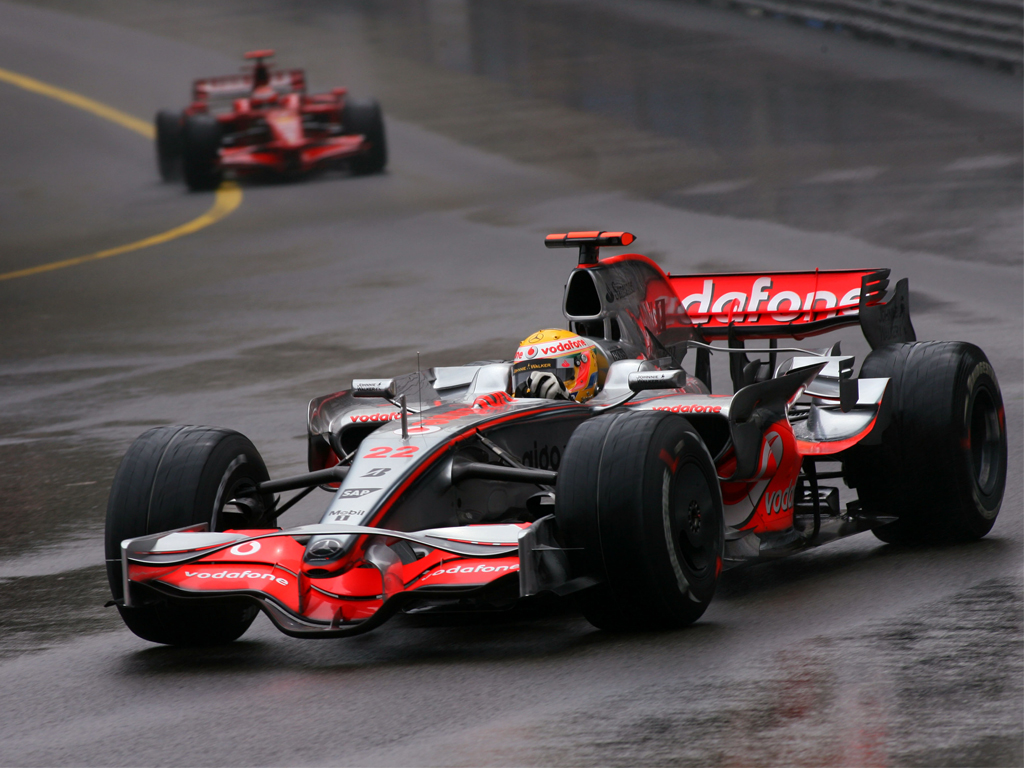 It was a wet race which resulted in many crashes including one involving David Coulthard and Sebastian Bourdais which brought out a safety car.
After which, Massa's lead began to diminish and by this point Robert Kubica in the Sauber BMW was behind Massa. The pair battled it out amongst themselves for first place, swapping positions multiple times, which saw Massa run wide allowing Kubica past.
Due to the rain and a mix of pit stops, Hamilton managed to overtake both drivers in front. Hamilton then started to pull away and created a long enough lead to be able to pit once more for dry tyres, as the rain dried up. Another crash, this time involving Nico Rosberg was cause for a second safety car, but despite this, Hamilton still went on to win the race ahead of Kubica and Massa.
You can shop our Hamilton collection on our online store.
Senna hands the win to Prost
Throwing it back now to 1988, Alain Prost and Ayrton Senna who claimed the title of the 'King of Monaco' during his reign in F1 due to winning the race six times including five consecutive wins. However, we are going to talk about the year Senna didn't win.
It began with Senna setting an incredible qualifying lap which was around 1.4 seconds faster than his team-mate Prost who qualified in second place. As the race kicked off, Senna disappeared off into the horizon meanwhile Prost lost his position to Ferrari's Gerhard Berger.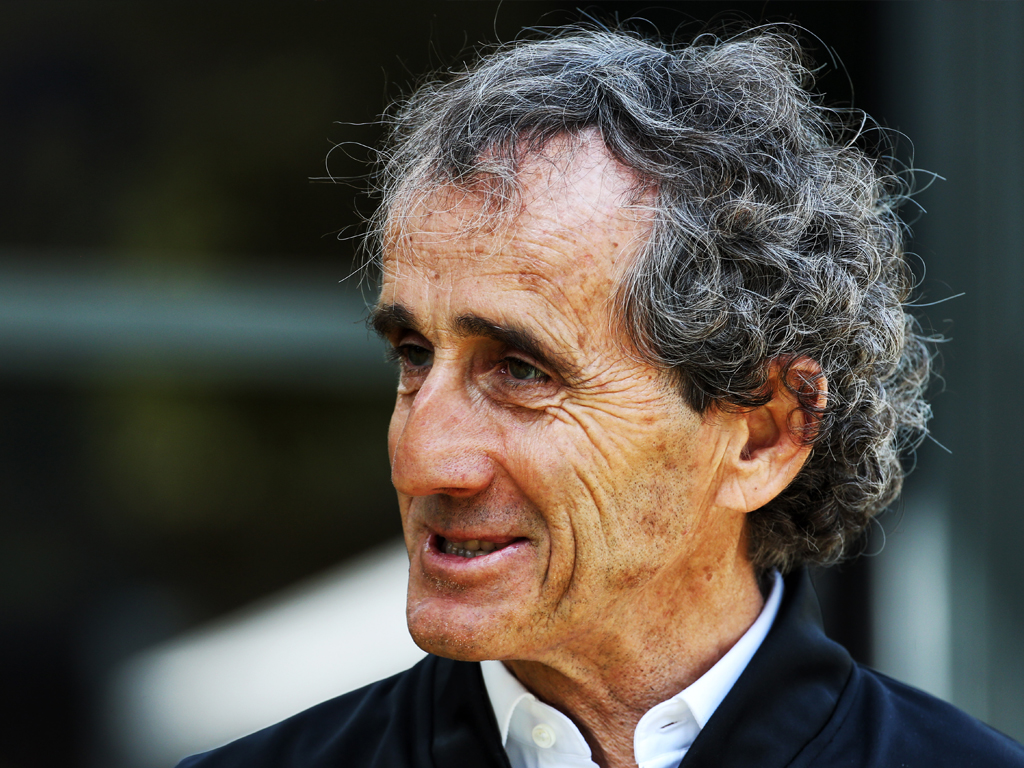 Alain Prost fought hard for 54 laps, eventually gaining his second place back, however his team-mate Senna was so far in the distance – almost a minute ahead – it was looking likely that Prost would finish behind.
However, no one expected such a twist. With 11 laps to go, McLaren radioed Senna, telling him to slow down and make sure the team got a 1-2 finish. Having agreed to this, Senna then crashed his car on lap 65, practically handing his team-mate (and rival) Prost the win and unfortunately destroying the team's hopes of a 1-2 finish.
You can shop our Senna collection on our online store.
And we have to mention these…
With so many exciting moments throughout the Monte Carlo circuit's history, we wanted to give a few more notable mentions.
– At the Monaco Grand Prix in 1950, a wave from the harbour flooded part of the track at Tabac corner which resulted in a pile up, eliminating ten cars from the race.
– In 1982 the final laps of the race were edging on unbelievable. Prost crashed out, with Riccardo Patrese then taking the lead before he spun his car. This left Didier Pironi in the lead; however, this was short lived as he ran out of fuel before his successor Andrea de Cesaris also ran out of fuel. Having managed to recover from his spin, Patrese ended up crossing the line in first place.
– In 1984, Senna drove a less competitive Toleman car and started from 13th of the grid, for what was an extremely wet race. He managed, however, to claw his way through the pack, revealing his skills at driving in the rain. He ended up closing in on Alain Prost. However, despite getting past Prost, the race was stopped due to the weather, and the result was taken from the previous lap, in which Prost lead and Senna was second.
This article is courtesy of Memento Exclusives.  The ultimate Formula 1 store.