Top 10: Best Formula 1 liveries
While it's most important that an F1 car drives good, for the fans it's also important that it looks good.
Over the years we have seen a vibrant catalogue of liveries come and go, but a select group have stuck with us beyond their season as all-time classics.
Here are our 10 favourites…
10. Brawn BGP001 (2009)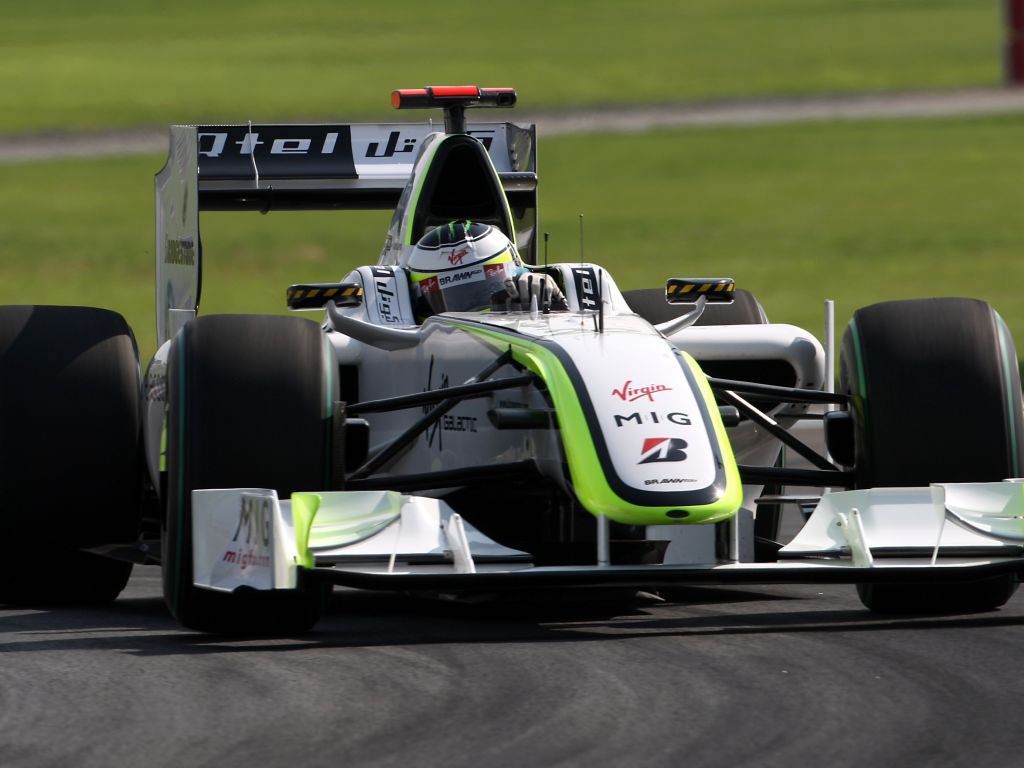 Brawn were only in Formula 1 for a single season, plugging the gap between Honda's departure and Mercedes' return to the sport.
But what an impact they made as Jenson Button won the Drivers' Championship, the only title of his career, and on top of that the team also won the Constructors' Championship.
This underdog story was even more special though because the BGP001 displayed a simple but striking design thanks to that hi-vis green on white combination.
Without doubt that entry came and went in style.
9. Jordan 191 (1991)
McKlein Archive Fantasy F1
14 stunning Grand Prix Cars – Day 08 of 14:
Jordan 191 – Andrea de Cesaris, German Grand Prix 1991. pic.twitter.com/KdCNpuQtCj

— McKlein Photography (@McKlein_Rally) June 2, 2020
This car is famous for the fact that it gave Michael Schumacher his debut in Formula 1 at the 1991 Belgian Grand Prix.
And while the team never went on to have the kind of success that the seven-time World Champion Schumacher did, they were winners already for this stunning design.
Inspired by 7Up, the 191 is widely regarded as one of the most beautiful F1 cars of all time, and with that striking emerald and blue combo, it's hard to argue.
8. Lotus T128 (2011)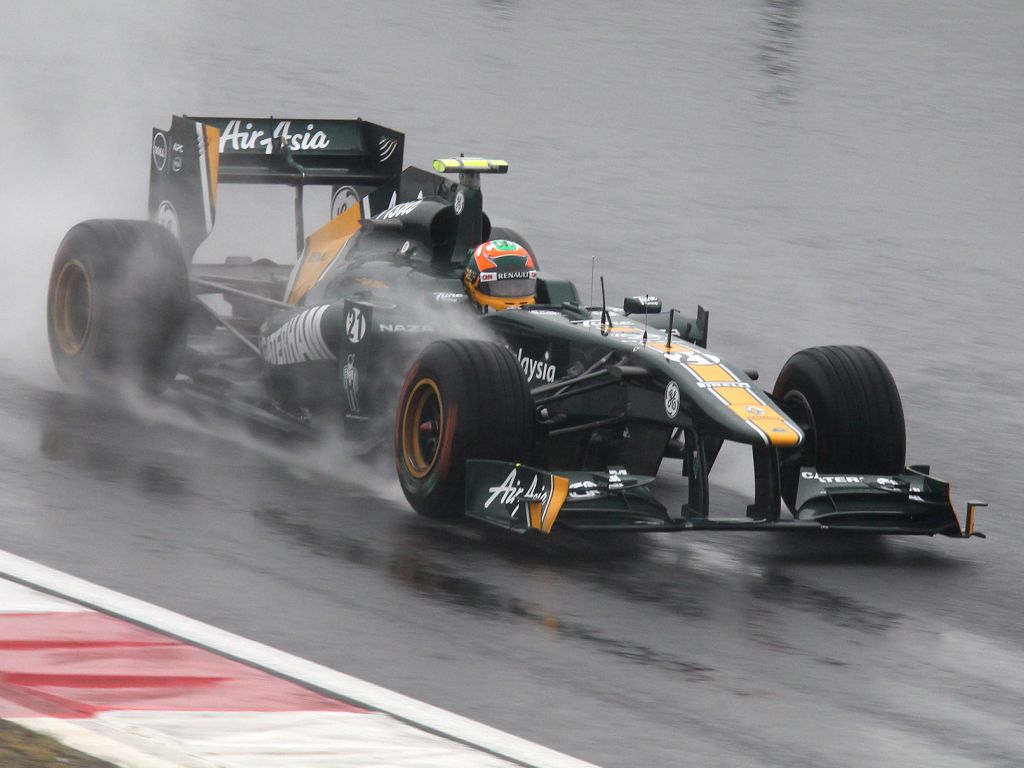 Sadly the backmarkers don't get that much TV time in F1, and it really is a shame when you have a car as stunning as the T128 off-camera at the back of the grid.
Lotus returned to F1 in 2010, and before the team was renamed to Caterham for 2012 they gave us this perfect car where the livery and shape matched perfectly.
That British racing green has always been a favourite, and those yellow stripes just made the T128 pop.
7. Mercedes W10 (2019)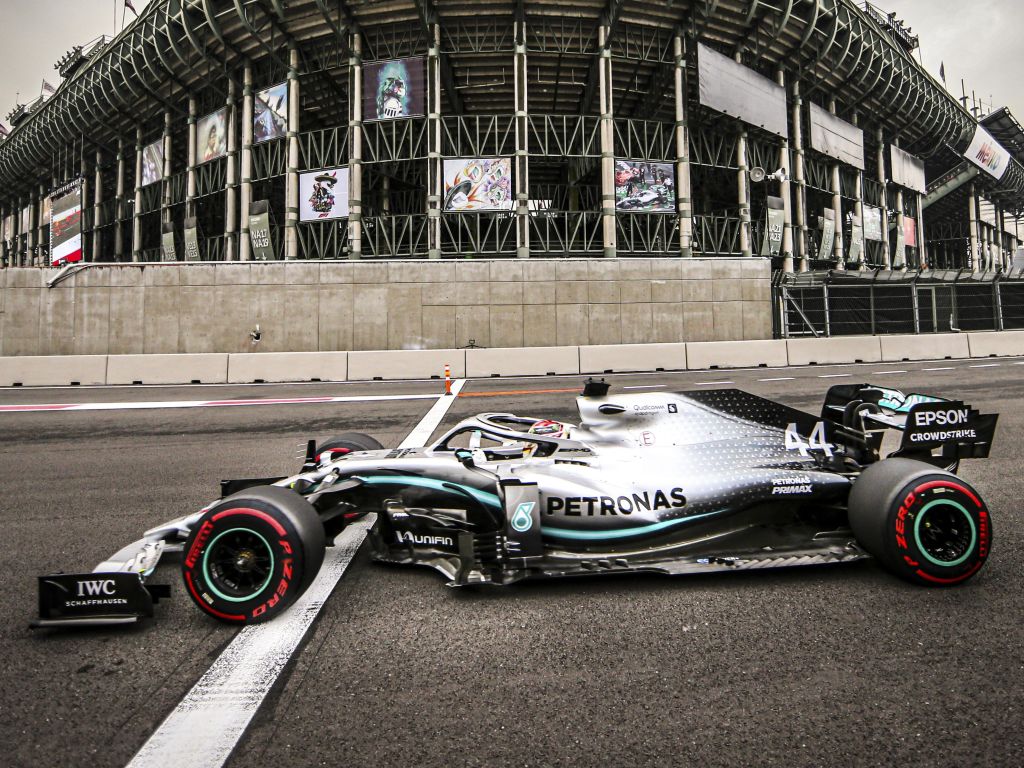 Mercedes has progressed tremendously since returning to F1 in 2010, not only in terms of their performance, but also their liveries.
The Silver Arrows' designs haven't altered too drastically in recent years, but those subtle changes meant they hit the jackpot in 2019 with this W10.
If the silver-to-black effect doesn't grip you, then that neon wave down the side does it.
6. John Player Special Lotus (1972)
#OnThisDay in 1972…

Emerson Fittipaldi won the Grand Prix of Belgium for John Player Team Lotus.#F1 #Lotus #Fittipaldi pic.twitter.com/m2aRQfP0Jb

— The Apex Motorsport (@TheApexMSport) June 4, 2020
It was Colin Chapman's vision that saw a transition in Formula 1 from racing in a national colour, to giving sponsors seemingly free reign over the livery.
The tobacco industry was the first to really muscle their way onto the F1 scene, paving the way for Gold Leaf who so nearly made this list with the Lotus 49.
And not long after came the John Player Special, gifting us this impressive black-and-gold livery which would be a favourite for Lotus even up until their final years in F1.
Not only did these designs look good, but with the names like Emerson Fittipaldi, Mario Andretti, Ronnie Peterson, Ayrton Senna and Kimi Raikkonen among those behind the wheel at different stages, these liveries also had star power.
5. McLaren MP4/4 (1988)
7 AUGUST, 1988: HUNGARY

Senna holds off @Prost_official to win by 0.5s

Puts both @McLarenF1 drivers joint top of the standings#OnThisDay pic.twitter.com/OvrcsIsN7q

— Formula 1 (@F1) August 7, 2017
Another tobacco-inspired beauty. McLaren have through their illustrious years in F1 tended to go through periods of design rather than year-on-year change.
The orange colour scheme was cool, but for the Woking outfit it no longer paid the bills.
So in 1973 Aleardo Buzzi walked through the doors, the brains behind tobacco giant Phillip Morris.
From then until 1995 we were treated to those red and white McLaren liveries, and although almost any of them were a contender, we decided that the MP4/4 1988 just about won the honour.
It was also very fast indeed as Ayrton Senna and Alain Prost battled away for the title, with Senna winning out that year to claim his first World Championship.
4. Manor MRT05 (2016)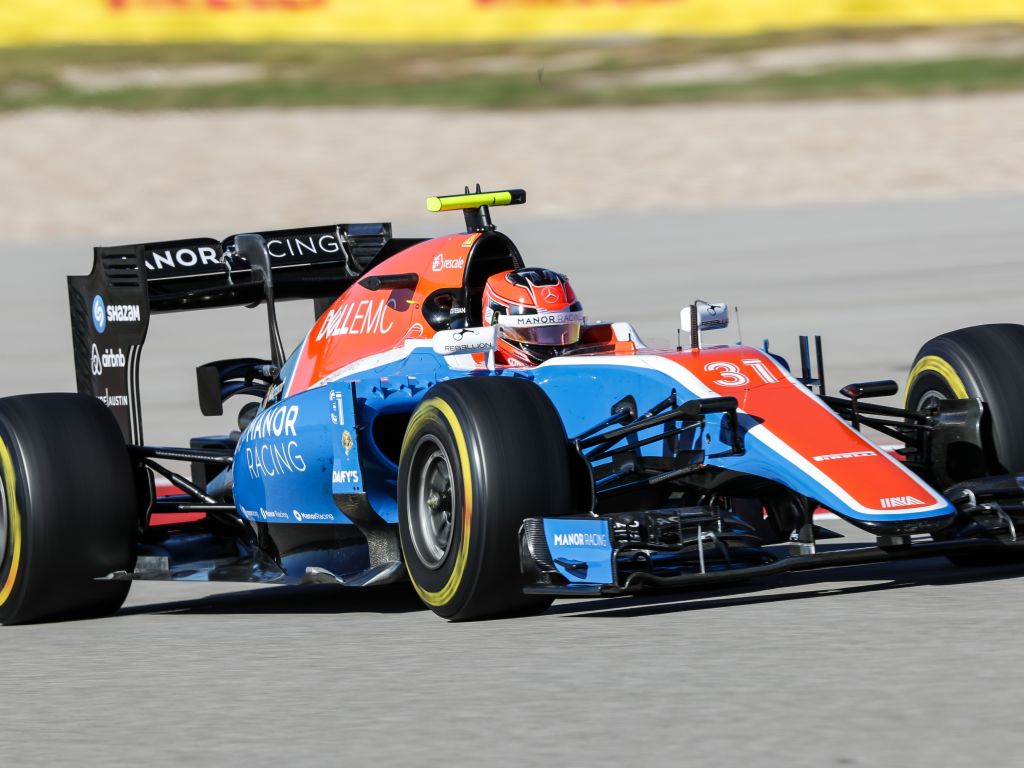 Another example of a fantastic-looking car that didn't go very fast and spent most of its days off-camera at the back of the grid.
Manor found the cash for one last season in F1, and although 2016 yielded only one point for the team, the MRT05 was a stunning way to go out.
3. Renault R26 (2006)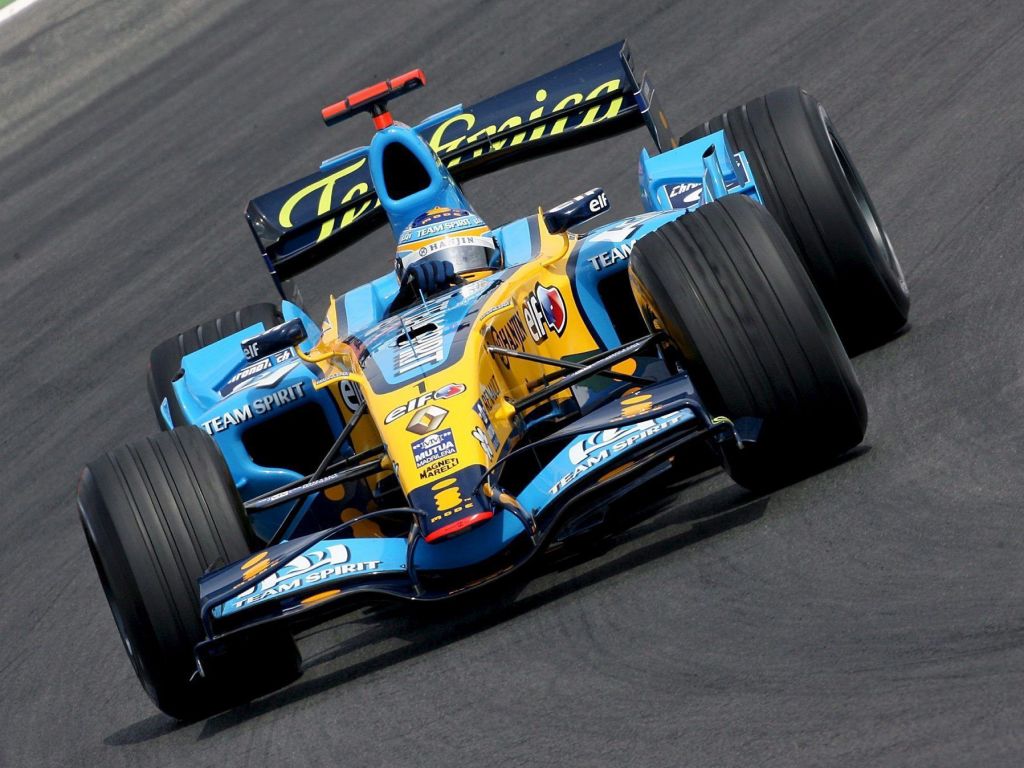 Renault achieved what seemed impossible at the time by ending Ferrari's dominance of Formula 1 as Fernando Alonso took the 2005 Drivers' Championship and Renault won the Constructors'.
One year later both parties did it again, but this time in the R26 which must go down as one of the finest pieces of work in the series' history.
That yellow and blue was a racing favourite for Renault at that time, and hell did it look good.
2. Ferrari F2004 (2004)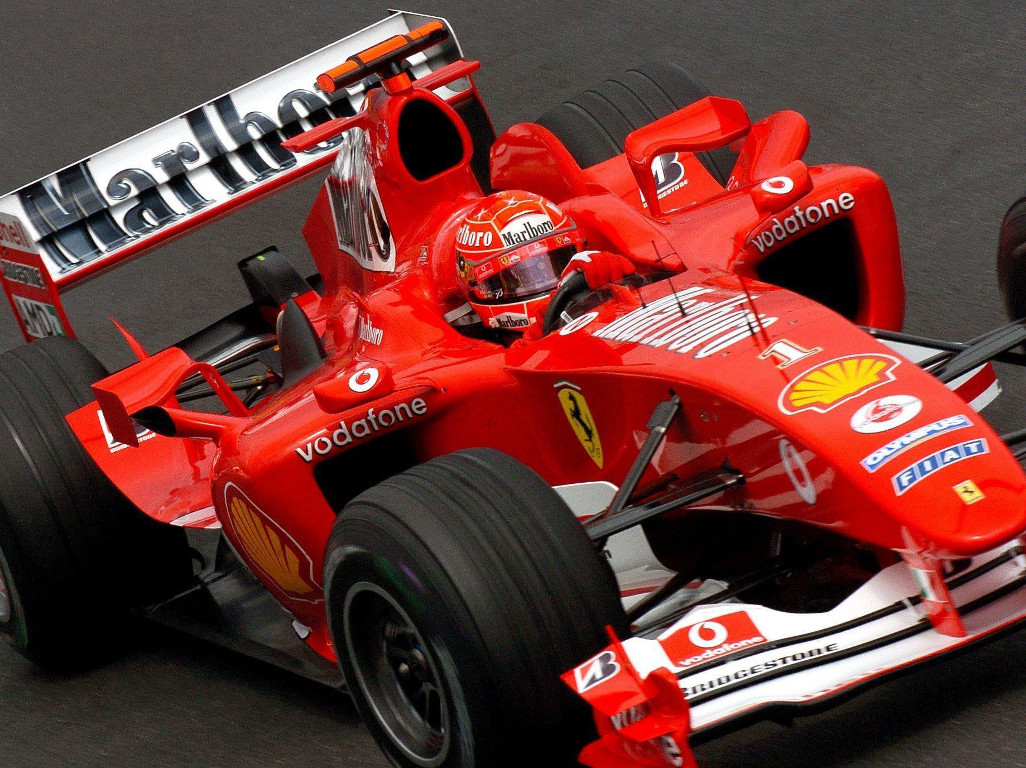 Ironically the car that pips it to second is Ferrari's final title-conquering machine of the Michael Schumacher era.
The Ferrari red is iconic, synonymous with the company, but it never gets old.
The F2004 with its red base, supported by the Marlboro and Vodafone branding rightfully earns its lofty place on this list.
1. McLaren MP4-22 (2007)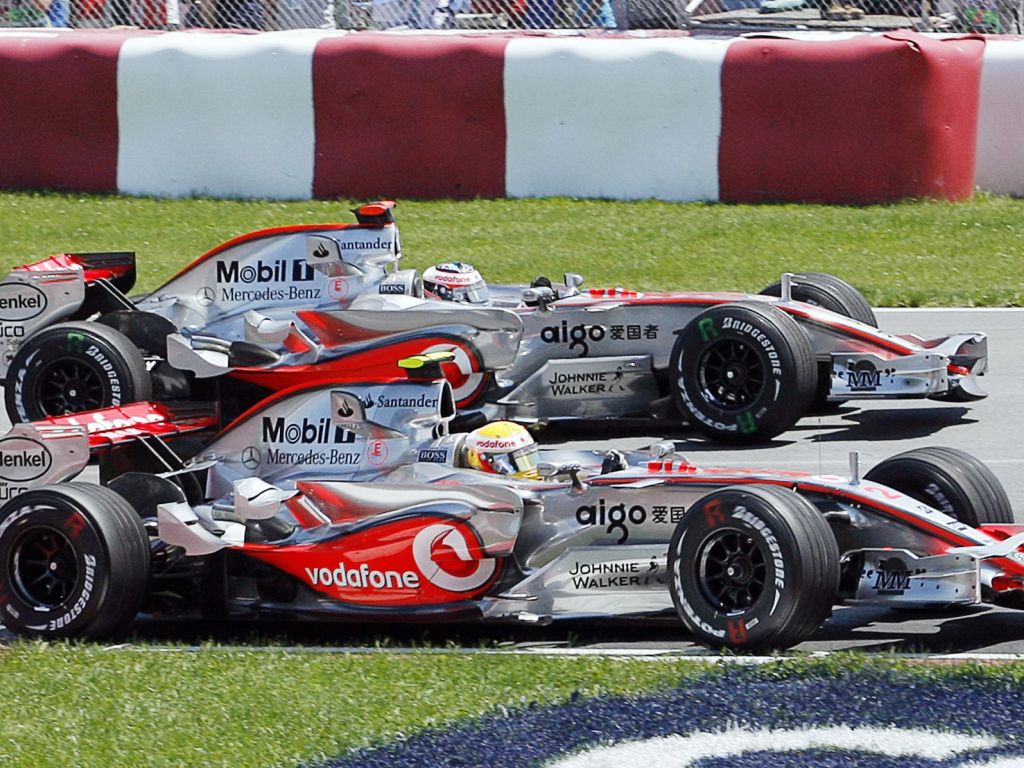 We mentioned earlier how McLaren like to go through phases of design, well this era of silver and red with the Vodafone sponsorship is widely regarded by fans as one of, if not F1's best combination.
For us it is the best, and after plenty of head-scratching and ripping up of drafts, we picked the MP4-22 2007 for top spot.
Simply a stunning machine both in terms of appearance and performance, it gave six-time World Champion Lewis Hamilton his debut in Formula 1, and took him and Fernando Alonso both to within a point of the Drivers' Championship.
Jamie Woodhouse
Follow us on Twitter @Planet_F1 and like our Facebook page.