Top 10: F1 films and documentaries to fill Emilia Romagna GP gap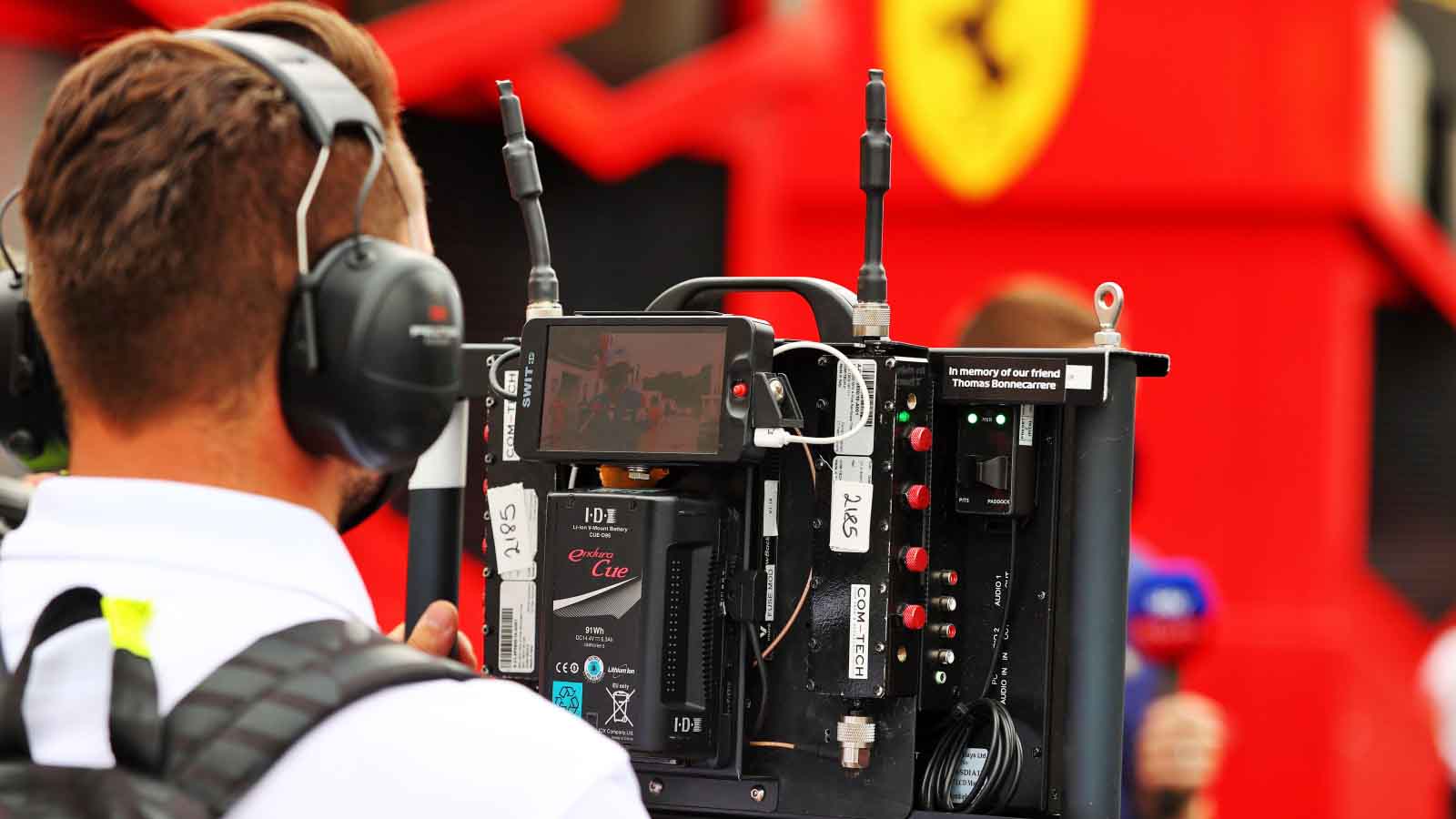 The Emilia Romagna Grand Prix has been cancelled, and first and foremost our thoughts remain with those affected by the flooding in the region at this difficult time, and F1 as a sport is absolutely secondary in this moment.
With that, F1 fans around the world will have to change their viewing plans accordingly as the region looks to recover from an awful weather front which has caused significant damage, and the sport received universal backing for cancelling the race in the circumstances.
With this newfound gap in the schedule over the weekend, we at PlanetF1.com towers put our heads together and discussed our favourite Formula 1-related films and documentaries which you could watch to fill your viewing instead.
Here's a list of what we came up with…
10: Grand Prix (1966)
Okay, we've gone back a very long way to start with, but this could potentially lay claim to being the original Formula 1-based film, winning three Oscars.
It follows the story of four fictionalised Formula 1 drivers through a full season, but the film was praised at the time for cutting in actual footage from real F1 cars and features cameos from the likes of Juan Manuel Fangio, Phil Hill, Graham Hill, Jim Clark, Bruce McLaren, Jack Brabham and Jochen Rindt.
At almost three hours, it's a long one, but if you have enough time to spare and wanted to try something a little bit different, it's a place to start.
Available to rent via YouTube, Apple Play and Google Play.
9: A Life of Speed: The Juan Manuel Fangio Story (2020)
This documentary details the career of Formula 1's arguably greatest ever driver, and its first truly dominant presence in the 1950s.
If you were to ask legendary commentator Murray Walker, who watched F1 from the very start, for who he felt the best driver ever was, he often cited Fangio as his pick, and this documentary is the first of its kind about the great Argentine.
In a time where safety was far from paramount in motorsport and having come into it at an older age than some, seeing how the five-time World Champion's story unfolded is a useful history lesson for those looking to find out more.
Available on Netflix.
8: Drive to Survive (2019-present)
Yes, as a docuseries, this does count – and whatever your opinions on the show, there is nothing that has ever brought fans closer to the heart of F1 than Drive to Survive.
The access-all-areas cameras were allowed into the Formula 1 paddock for the first time in the 2018 season and it caught drivers and team principals at some inopportune moments, getting to the heart of the stories behind the sport in a way that has never been seen before.
For those who feel some of the storylines were contrived or made to look a certain way which did not reflect reality, particularly in the earlier series of the show, that certainly feels that is less of the case now, and for anyone looking for a way into watching Formula 1, Drive to Survive feels like an excellent starting point.
Available on Netflix.
7: Stewart (2022)
A recent addition to the documentary watchlist, a look at the life of three-time World Champion Sir Jackie Stewart – in his own words.
From discussing leaving school without a proper education all the way to elevating himself to mixing with some of the biggest stars in the world, Stewart has lived one of the most eclectic lives the sport has ever seen.
It has not been without its challenges, though. One of the longest-standing champions for safety in Formula 1, Stewart's work into improving those standards is also touched upon, as is the story of his wife, Helen, who was diagnosed with dementia in 2016.
Available on Sky.
6: Williams (2017)
A look at the life and career of Frank Williams, and proof that there was a lot more to Sir Frank than his relatively calm demeanour whenever he gave interviews at race weekends during his long and illustrious career.
This production charts his beginnings in racing and how his team became a dominant force in the sport, to how his life was almost ended by a car accident at the peak of the team's powers in 1986, to fighting to carrying on his dynasty as figurehead of one of the most legendary constructors in F1.
Featuring interviews with the likes of daughter Claire and long-time collaborator Patrick Head, it goes beyond being a life story of Sir Frank, it tells the full story of the Williams family team, including how Claire was going about taking the reins in the 2010s.
Available on Amazon Prime.
5: McLaren (2017)
If there is one thing that F1 lends itself to well as a sport, it's biopics, and the one produced about Bruce McLaren from 2017 is no different.
It's a 90-minute account of how the New Zealander was able to build his team and make it a force in the world of Formula 1, and received plaudits for its telling of how someone from a humble background could make it in the world of motorsport.
But it did well to show us more than just the face of the McLaren operation, you got the sense of who Bruce was as a person and anyone who likes to wear papaya on a Sunday will likely be a big fan of this documentary.
Available to rent or buy on Amazon Prime, YouTube or Google Play.
4: Rush (2013)
Based on the ups and downs of the dramatic 1976 F1 season, Niki Lauda (Daniel Bruhl) and James Hunt (Chris Hemsworth) are portrayed in their thrilling title battle.
The story focuses on the difference in approach between Lauda's well-known methodological style and Hunt for being, well, less so, but their brilliance was no less evident all season long.
A key moment in Lauda's life and career crops up in the film, and unlike some racing films, the action involving cars on track is well watchable and the storyline keeps you hooked throughout.
Available on Amazon Prime and for rent on YouTube and Google Play.
PlanetF1.com recommends
F1 makes enormous donation to Emilia-Romagna disaster relief after deadly floods
Max Verstappen among sterling line-up announced for virtual Imola replacement race
3: Villeneuve Pironi (2022)
A very new entry into this list, but it has received rave reviews from the PlanetF1.com team as a watching experience, which details the friendship of Gilles Villeneuve and Didier Pironi which later turned sour.
Featuring interviews with both of their families 40 years after both of their untimely deaths, it is an eye-opening account of how their relationship degraded and how tragically their lives would end so closely together.
As our own Thomas Maher wrote at the time of its UK and Ireland release: "It's one of F1's most well-known stories and a scenario that has played out on many occasions since: that of two boisterously friendly teammates turning on each other when victory becomes a possibility. Only, on this occasion, with F1 yet to go through its safety revolution, it was a story that merely ended in heartbreak – first with Villeneuve's fatal crash and quickly followed by Pironi's own accident."
First aired in the UK on Sky.
2: Schumacher (2021)
An honest and emotional look back at the career of Michael Schumacher in a documentary released in 2021, going through the highs and lows of being a seven-time World Champion alongside a highly private figure away from the track.
What had people talking the most about this documentary was members of his family addressing his injuries in a public forum for the first time, after a skiing accident in 2013.
Schumacher's condition remains a closely-protected secret, but to get to know more about the man behind the title-winning juggernaut makes for a great watching experience.
Available on Netflix.
1: Senna (2010)
If you haven't seen this biopic of one of the all-time greats of F1 by now, you need to at the earliest opportunity. And if you have, why not watch it again?
As heart-breaking as it is insightful, director Asif Kapadia and writer Manish Pandey put together a very thoughtfully-told retelling of Senna's life and career, his relationship and subsequent rivalry with Alain Prost, whose casting in this piece very much comes across as the villain (or 'anti-hero', in Alonso-speak), and the footage obtained remains a remarkable sight.
Unfortunately, students of F1 know the circumstances under which Senna's story ended, but for the way his life was retold in this film, it is one of the finest pieces of Formula 1-related cinema out there. But that's just our opinion.
Available on Netflix.