Top 10: F1 substitute driver performances
As well as their two race drivers, it's important for F1 teams to also have reserves ready to step into the cockpit when called upon.
The call to that driver on the sideline can come for a variety of reasons, whether it be an illness for one of their full-time competitors, poor performance or even sponsorship money running out for example.
And over the years some of these stand-ins have gone on to steal the show for themselves…
10. Sebastian Vettel, BMW Sauber (2007)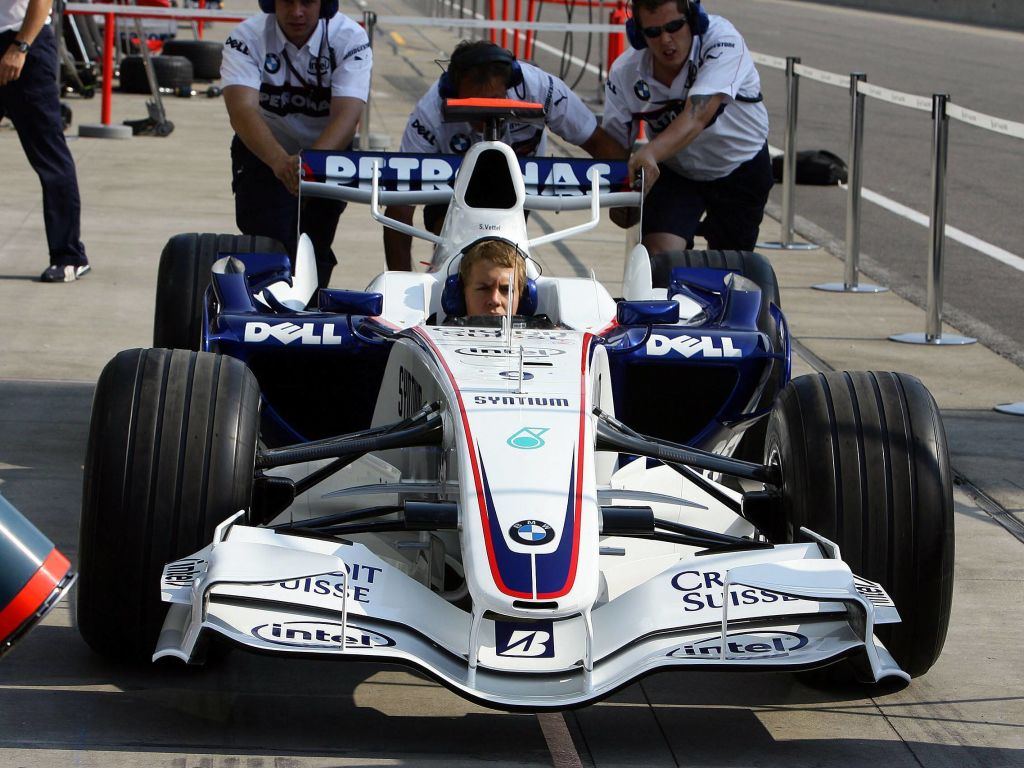 After Robert Kubica's horror crash at the Canadian Grand Prix, Vettel stepped up to take this place in the United States and certainly didn't disappoint.
Starting from P7 on the grid, Vettel had become the youngest driver to start a Grand Prix weekend at that time at 19 years and 53 days old.
He would finish the race in P8 to also better Jenson Button's record as the youngest driver in history to finish in the points.
His performance certainly caught the eye of Red Bull who later in the season signed him and assigned the German prospect to their junior team Toro Rosso where he replaced Scott Speed.
9. Michael Schumacher, Jordan (1991)

After impressing in his sportscar endeavors, Schumacher made his F1 debut with Jordan at the Belgian Grand Prix in place of Bertrand Gachot who had been jailed following a dispute with a London taxi driver.
Schumacher impressed immediately, qualifying P7, four places ahead of Jordan team-mate Andrea de Cesaris.
And even though a clutch issue meant he retired from the race on Lap 1, his performance secured him a drive with Benetton where the legend of Schumacher would begin.
8. Roberto Moreno, Benetton (1990)

A helicopter crash unfortunately injured Alessandro Nannini to the point that he had to call time on his F1 career, so Moreno stepped up to replace him for the last two rounds of the 1990 season.
The Brazilian made an instant impact, finishing P2 in Japan behind team-mate Nelson Piquet, before scoring a respectable P7 at the last race in Australia.
His performances earned him a full-time seat for 1991, but he would lose his spot to Michael Schumacher midway through the season.
7. Phil Hill, Ferrari (1958)
Hill had been searching for a way into the Scuderia's Grand Prix squad for a while after Enzo Ferrari overlooked him several times, despite his impressive sportscar performances.
But in 1958 Ferrari's regular drivers Luigi Musso and Peter Collins were killed in the French and German Grands Prix respectively, meaning under tragic circumstances, Hill had his chance.
He would end the season with back-to-back P3 finishes, the first of those coming in front of the tifosi at Ferrari's home race in Monza.
And at the last round in Morocco he allowed Ferrari's main driver Mike Hawthorn through into P2 to win the title.
Hill did enough to earn himself a full-time Ferrari drive in 1959, and by 1961 he was World Champion himself.
6. Nigel Mansell, Williams (1994)
Ayrton Senna's death meant that there were now no World Champions on the grid in 1994, so for that year Williams turned to Mansell for four races.
Mansell had won the IndyCar Championship one year prior, and after retiring from his first two appearances back in F1 at the French and European GPs, the Briton recorded a P4 finish at the Japanese Grand Prix.
He would go on to win the final round in Australia, the race where his orders were to help team-mate Damon Hill beat Michael Schumacher to the title.
Hill and Schumacher would collide during the race, therefore crowning Schumacher champion, so Mansell drove on to claim his 31st and final victory in F1.
5. Markus Winkelhock, Spyker (2007)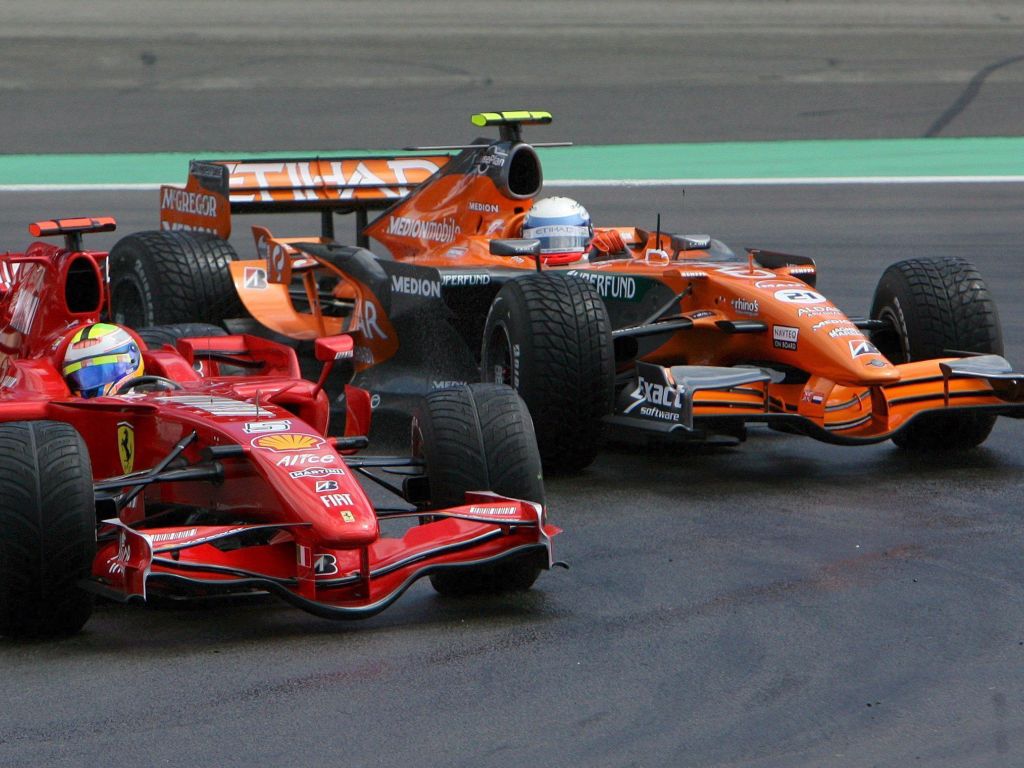 Christijan Albers' departure from Spyker midway through 2007 opened the door for Winkelhock to make his F1 debut, and it went down as one of the all-time classics.
With the threat of rain growing for the European Grand Prix, Spyker called Winkelhock in at the end of the formation lap to fit the full wets. A a big gamble, but worth a shot since he was starting the race from P22 and last.
But it was a risk that absolutely paid off as the rain came tumbling down, leaving the German out front on debut with a 36-second lead before the red flags ruined that.
After the restart Winkelhock's Spyker was quickly swallowed up by the pack and he eventually retired on Lap 13 with a hydraulic issue.
We would never see Winkelhock in an F1 car again.
4. Mika Salo, Ferrari (1999)
With Michael Schumacher forced to miss six races in 1999 after breaking both legs in a crash at the British Grand Prix, Salo was brought in to Ferrari with very big shoes to fill indeed.
But he made a very good go of it, and would have won in Germany if the team hadn't have asked him to move aside and hand the win to team-mate Eddie Irvine.
Salo would finish on the podium again in Monza, and his efforts helped Ferrari to their first Constructors' title since 1983.
3. Mario Andretti, Ferrari (1982)
Didier Pironi had been leading the Drivers' Championship, but a devastating crash at Hockenheim brought an end to his F1 career. The team had already been rocked by Gilles Villeneuve's tragic death that year.
So Ferrari turned to 1978 World Champion Andretti who had been racing in IndyCar.
He would put the Ferrari on pole at their home race in Monza, going on to finish P3 despite being plagued by turbo issues.
Not bad for a 42-year-old.
2. Nicola Larini, Ferrari (1994)
Jean Alesi was sidelined by a back injury, and this opened the door for Nicola Larini to live the dream of racing for Ferrari.
His first outing, the Pacific Grand Prix, resulted in a retirement, but at the following round in San Marino, a race overshadowed by Ayrton Senna's tragic death, Larini put in a solid performance to finish P2.
Ahead of him was only Michael Schumacher who dominated that year en route to the first of his seven World Championships.
1. Alexander Wurz, Benetton (1997)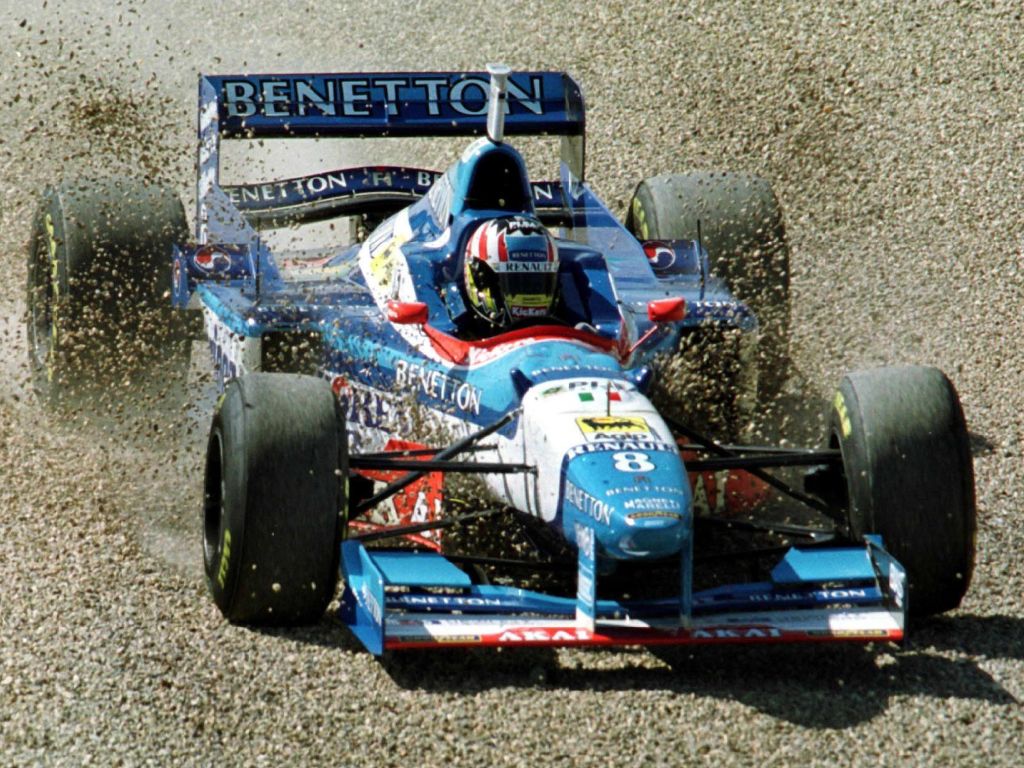 Wurz made his debut in place of Gerhard Berger who sat out three races following the death of his father.
After retiring from his first two races in Canada and France, the Austrian went on to shock everyone with a P3 finish at the British Grand Prix, crossing the line behind Jacques Villeneuve and his Benetton team-mate Jean Alesi.
Wurz was just as shocked as everyone else it seemed, and in the press conference after the race he said: "Since I saw these press conferences I always thought 'what would you say if you come here?'
"Now, I've lost everything."
Although Wurz dropped back to his reserve role upon Berger's return, he earned himself a full-time Benetton drive for the following season.
Follow us on Twitter @Planet_F1 and like our Facebook page.