Top 10: Formula 1 driver debuts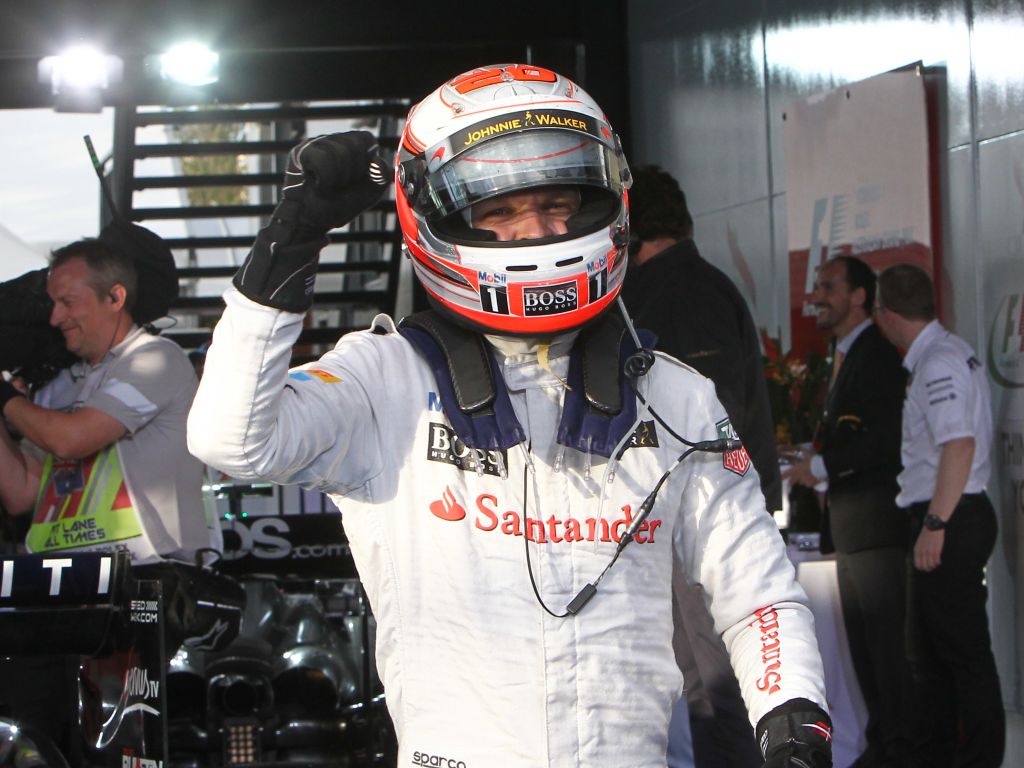 Making your debut in Formula 1 is never easy, but over the years we have been treated to some jaw-dropping rookie performances.
It truly is the pinnacle of motorsport, so any racer who says they didn't have butterflies in their stomach ahead of that debut race would be lying.
But while some struggle with the pressure, or even just the demand and everything that comes with driving an F1 car throughout a race weekend, others thrive.
10. Felipe Nasr – Australia 2015 (Sauber)

Having Felipe Nasr and the similarly-sounding Felipe Massa on the grid back in those days was a headache, but Nasr established his name on debut in Australia.
It may have been a race where only 11 drivers finished, but Nasr showed fantastic racecraft to bring his Sauber home in P5, and in the process became the highest-finishing Brazilian in history on their F1 debut.
On that day he was the last of the drivers not to be lapped, and on Saturday he had set a best time almost a second faster than his team-mate Marcus Ericsson.
9. Jean Alesi – France 1989 (Tyrrell)

Alesi made his debut at his home race, the French Grand Prix at Circuit Paul Ricard in 1989.
Driving for Tyrrell, Alesi hadn't been gifted much time to prepare, so P16 in qualifying was a good effort.
In the race though he truly came alive, running as high as P2 at one stage.
Sadly Alesi's tyres burned out and he had to pit for fresh rubber. But still, P4 and less than seven seconds off the podium is a fine debut effort.
8. Carlos Reutemann – Argentina 1972 (Brabham)

Reutemann made his Formula 1 debut in front of a capacity crowd at his home event, the Argentine Grand Prix.
He already had the home crowd behind him, but that support went up several notches when he beat then two-time World Champion Jackie Stewart to pole. His Brabham team-mate Graham Hill, also a two-time champ, was 15 places further back.
Reutemann had a sniff of finishing on the podium, but perhaps his lack of experience cost him and he was forced to pit for new tyres, before coming home in P7.
Nonetheless though, as far as debuts go, it was the stuff of dreams.
7. Mark Webber – Australia 2002 (Minardi)
Minardi have a very special place in Formula 1's heart, and while they were a team that rarely escaped the back of the grid despite their immense effort, on his debut on home soil in Australia back in 2002, Webber took the minnow outfit to dizzy heights.
Webber started P18, but in an incident-packed race where only eight of the 22 cars finished, the Aussie bravely fought off Mika Salo in the faster Toyota to finish P5.
6. Ricardo Rodriguez – Italy 1961 (Ferrari)

Making your debut with Ferrari is daunting enough, never mind making it at their home race around Monza.
At just 19 years of age, Rodriguez became the then youngest driver to start a grand prix, and he would qualify an impressive P2 for the race. To put it into perspective, his time was eight tenths faster than Phil Hill in the same machinery, who went on to be World Champion that year.
Sadly he was forced to retire from the race due to a fuel pump problem. He had been running in P3.
5. Mario Andretti – United States 1968
Andretti made his debut in Formula 1 driving for the legendary Lotus team, and there was no better place for that maiden outing than on home soil at Watkins Glen.
The American had entered the previous race in Italy but didn't start, yet in the States he stunned even the locals by taking pole position, the first F1 driver to achieve that on debut.
Come race day Jackie Stewart would take an early lead, but Andretti was right on his tail before bodywork issues and then clutch failure brought his race to an very unfair end.
4. Johnny Herbert – Brazil 1989 (Benetton)

The Briton suffered catastrophic injuries during a Formula 3000 race at Brands Hatch in 1988.
That crash left Herbert's legs and feet shattered, and being able to walk again was a milestone achievement for Herbert.
But heroically he went beyond that, making his Formula 1 debut less than six months later at the 1989 Brazilian Grand Prix whilst still being unable to walk and experiencing terrible pain just from using the pedals.
He also had to be helped in and out of the car, yet he went on to finish an amazing P4 with Benetton in his debut race.
3. Lewis Hamilton – Australia 2007 (McLaren)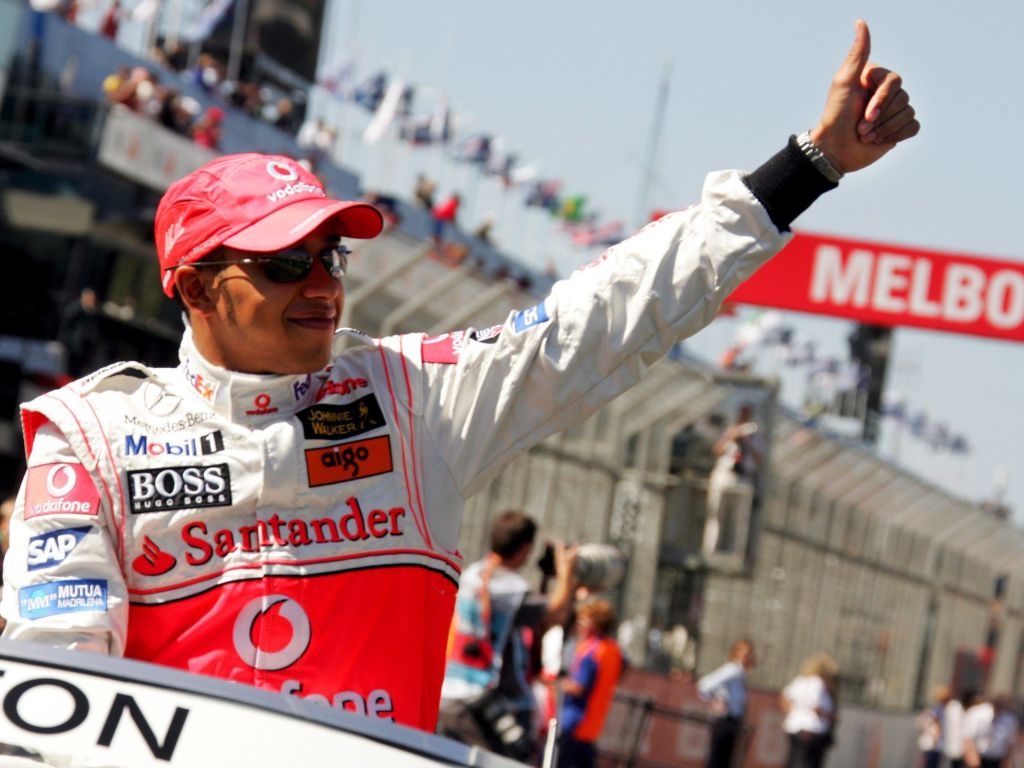 Hamilton may have been the reigning GP2 champion, but to be thrown into a McLaren that could challenge for the F1 crown alongside reigning two-time World Champion Fernando Alonso was as high pressure as it gets.
But Hamilton took it in his stride, qualifying P4 at Albert Park before getting ahead of Alonso at the start with a sensational move around the outside at Turn 1.
The Briton would lead for four laps and in the end came home P3, 11 seconds behind Alonso to secure a podium finish on his debut.
2. Jacques Villeneuve – Australia 1996 (Williams)

As soon as he sealed pole around Albert Park at his first attempt, we knew Villeneuve was something special.
Williams team-mate Damon Hill joined the Canadian on the second row, but Villeneuve made a fantastic start to comfortably keep P1 off the line, despite suffering plenty of wheelspin.
He led for much of the race, battling hard with Hill, but an oil leak forced Villeneuve to slow down and surrender the lead and victory to Hill.
But P2 was still a stunning result on debut for Villeneuve who the following year captured his one and only World Championship.
1. Kevin Magnussen – Australia 2014
This one may be a surprise pick for No.1, but then Magnussen was a surprise replacement for Sergio Perez at McLaren for 2014.
Magnussen had progressed through the McLaren academy, and after demolishing his former World Champion team-mate Jenson Button in qualifying, the Dane lined up P4.
He would then run in the top three for most of the race, finishing just a few seconds behind Red Bull's Daniel Ricciardo in the fight for P2, or so he thought.
In the end Ricciardo was disqualified from the race for breaching fuel rules, giving Magnussen a P2 finish, which still remains McLaren's highest finishing position since, as of 2020.
Honorable mentions
Nico Rosberg – Bahrain 2006 (Williams)
Rosberg made his Formula 1 debut in Bahrain, the venue where he had captured the 2005 GP2 championship.
Arriving on the F1 grid as the son of former World Champion Keke Rosberg also ups the ante a little further.
His Sunday didn't get off to a great start after contact with Nick Heidfeld on the opening lap left Rosberg last and over a minute behind the pack once he had pitted for a new front wing.
But the rookie German driver showed tremendous pace to fight back and a keen eye for an overtaking spot, earning a P7 finish. He also set the fastest lap of the race to put the icing on the cake.
Giancarlo Baghetti – France 1961 (Ferrari)

Back in 1961, Baghetti made history for Ferrari when he became part of a very exclusive club of drivers to win on their World Championship debut.
He joined Nino Farina who won the first race in Britain in 1950, and Johnnie Parsons who won the 1950 Indianapolis 500 back when it was part of the World Championship.
Baghetti would qualify P12 in Reims, and won in spectacular fashion by passing Dan Gurney's Porsche just 100 metres from the finish.
It proved to be Baghetti's only World Championship win, and he would never score a top-three finish again.
Follow us on Twitter @Planet_F1 and like our Facebook page.