10 of the best one-off race liveries
With McLaren sporting a special Gulf livery in Monaco, we have picked 10 of our favourite one-off designs to be used at races over the years.
Special-edition liveries are not exactly a rare thing in Formula 1, but the vast majority are only used for pre-season testing.
McLaren are bucking that trend with their gorgeous Gulf design, and they are not the first to do so…
Ferrari at the end of the 1964 season
I'd go for blue Ferrari's next time we're in the US. pic.twitter.com/GmzdUMSWoF

— Alex Jacques (@AlexJacquesF1) May 16, 2021
No, that photo isn't edited. No, you're not going colour blind. Yes, Ferrari really did race with a blue car back in 1964.
As Alex Jacques, Channel 4's lead commentator, stated, they did so in the United States at the penultimate round of the season. Why? Well, long story short, Enzo Ferrari fell out with the FIA and promised never to race in the iconic red again.
He followed through with that promise for the final two races of the season, with his cars entering under the name of satellite team North American Racing Team and sporting blue and white colours.
Things went rather well, with John Surtees becoming the first and only man to win a title driving a blue Ferrari. Thankfully though, that did not convince Enzo to stick with the colour scheme as red returned for the following campaign.
McLaren at the 1986 Portuguese Grand Prix
At the 1986 Portuguese Grand Prix, McLaren's Keke Rosberg ran a special edition yellow livery.

Yay or nay? 👍👎 pic.twitter.com/Bg05ovYsyt

— LATE BRAKING (@LBraking) January 9, 2021
A blue Ferrari may be the strangest sight possible, but a yellow and white Marlboro McLaren pushes it close.
The iconic livery from that era is, of course, the red and white, but to promote the new Marlboro Lights range, the red was changed to yellow on Keke Rosberg's car for the race at Estoril.
It turned out to be a poor day for the Finn as he was forced to retire due to a smoking engine. Talk about ironic.
Ligier at the end of the 1993 season
#POTD – Martin Brundle in the 'Art Car' liveried Ligier Renault JS39 at the 1993 Australian Grand Prix #F1 pic.twitter.com/OivLffoUtK

— Motorsport Images (@MSI_Images) February 20, 2018
McLaren were not the only team that ran a special livery as part of an agreement with a tobacco company sponsor, with Ligier doing the same in 1993. However, we think their effort looked a lot better.
The team hired Italian comic book creator Hugo Pratt to design a livery that emulated a cigarette packet of sponsor Gitanes, and he did quite the job. 
His design was only used on Martin Brundle's car and in it, the Briton fought his way up from the back of the grid to finish in P6 in the season finale in Australia.
BAR at the 2004 Chinese Grand Prix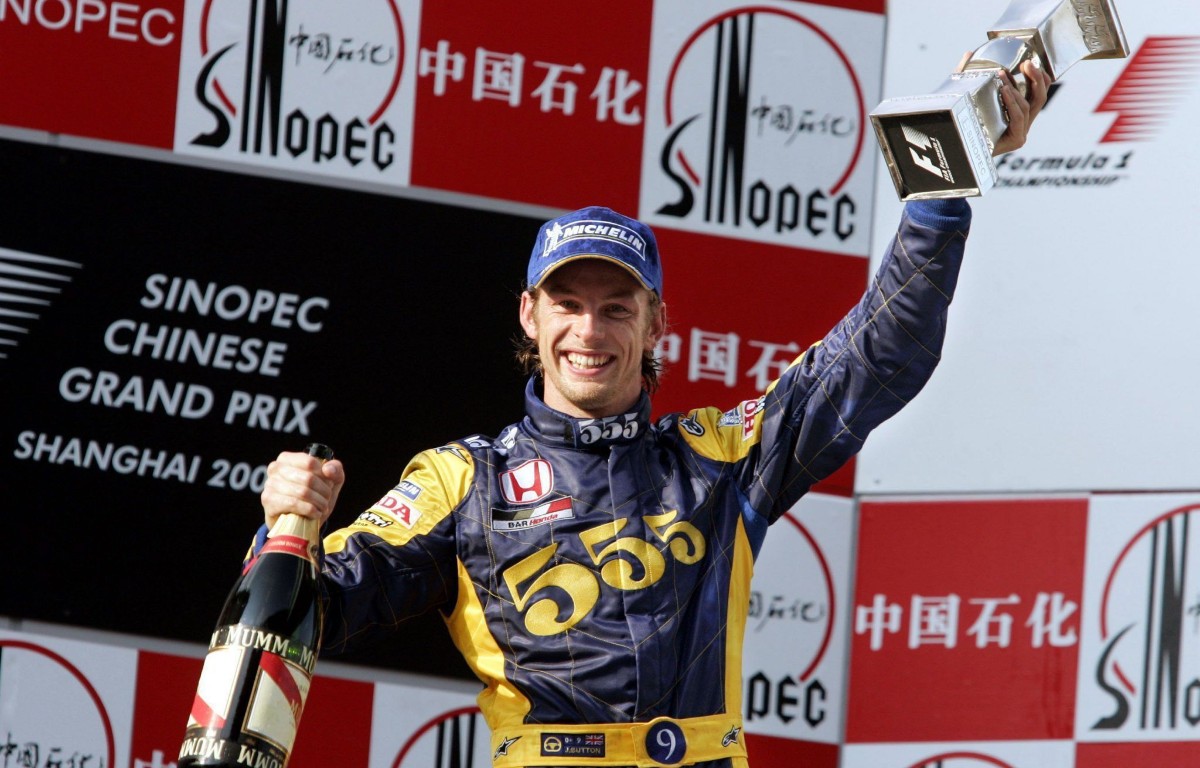 Okay, they did not technically race in this livery, but it was used during a race weekend so we will include it anyway. Besides, the drivers raced in the overalls. Close enough.
For years, BAR struggled to balance the representation of sponsors 555 Lucky Strike. Famously, in 1999, they wanted to have one car represent each, and when the FIA didn't allow it, they sported a half-and-half design on both instead.
In 2004, Lucky Strike had both race cars all to themselves, but the team did still manage to run a 555 livery during practice in Shanghai. Looking a lot like the WRC-winning Subaru Impreza, we cannot help but wish it was used more.
The brand got some great promotion though as, in their overalls, Jenson Button finished on the podium.
Jaguar at the 2004 Monaco Grand Prix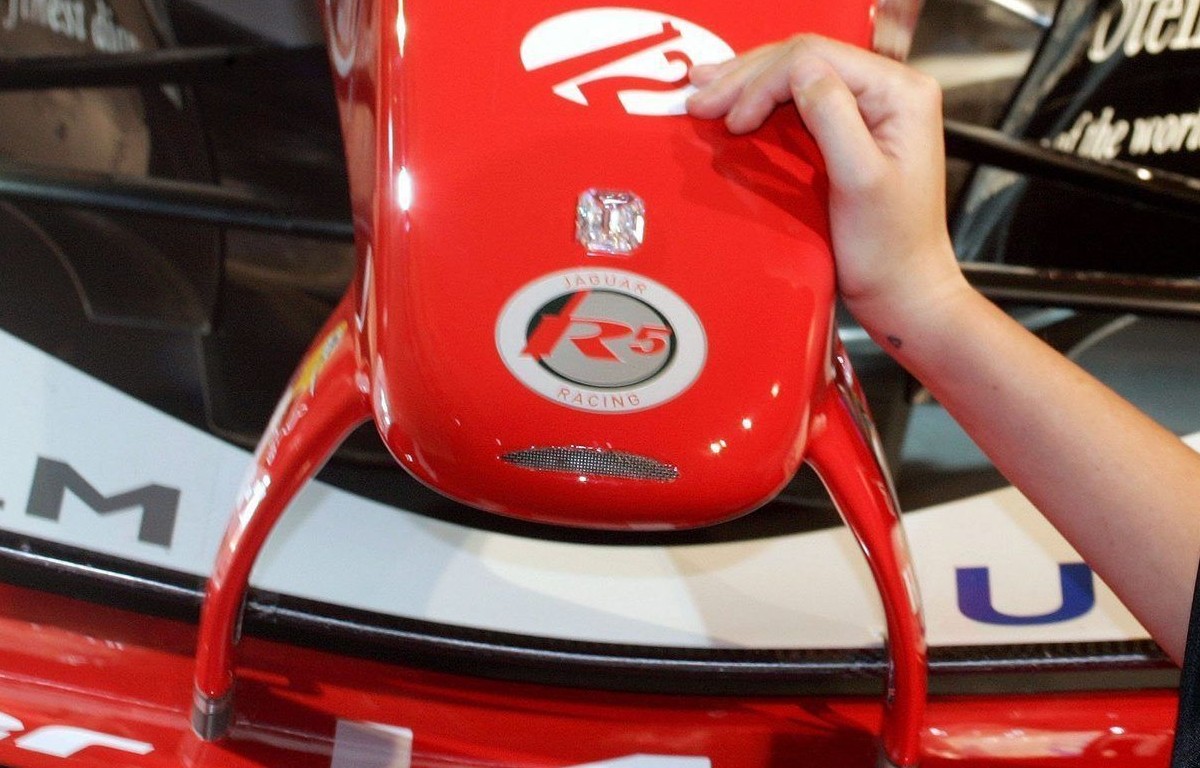 Ah, what a story this is. To promote the release of the Ocean's Twelve film, Jaguar sported a special livery for the Monaco GP, featuring an uninsured $430,000 diamond on the front. What could possibly go wrong? As you can probably guess, lots.
On the opening lap of the race, Christian Klein hit the barriers. The diamond survived, but by the time the team got their hands on the car again two hours later, it had mysteriously disappeared and was never found.
So, if you ever bump into a rich man in Monaco that used to be a track marshal, that could well be the reason behind his change in fortunes.
Red Bull at the 2005 Monaco Grand Prix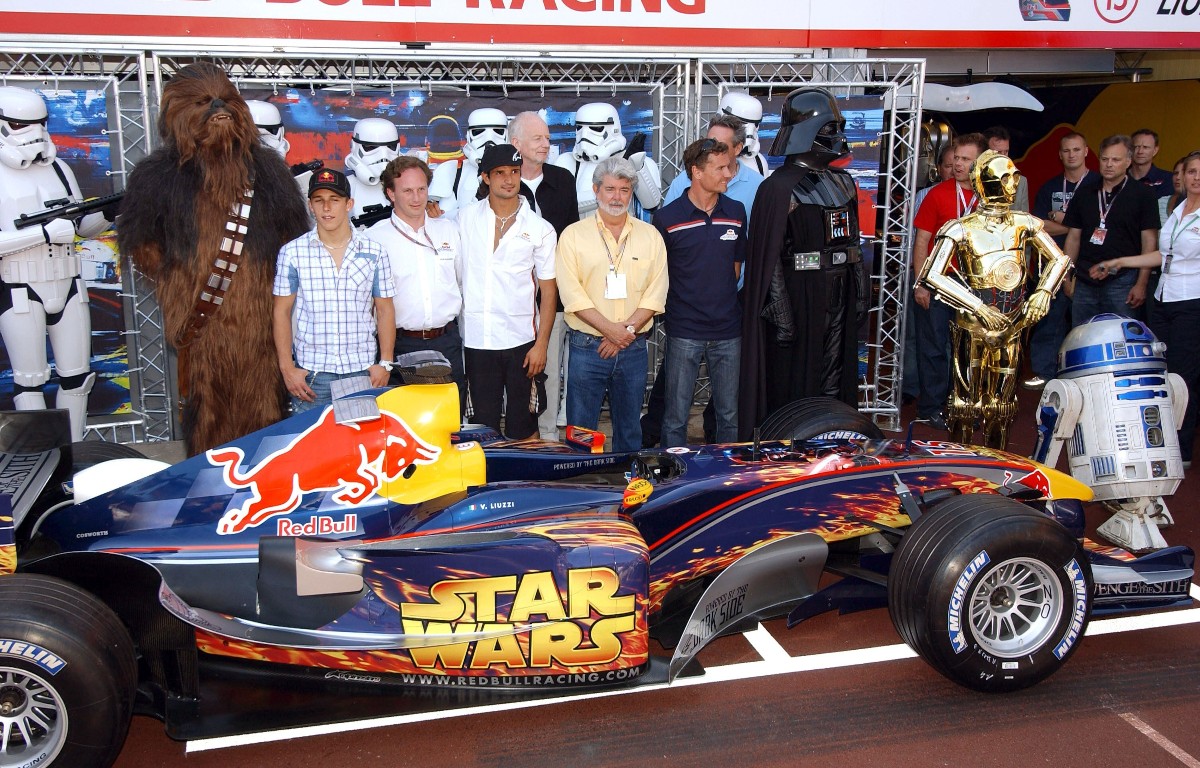 A year on, Jaguar were now Red Bull, but despite the issues of the previous year, they were happy to promote a film via their livery in Monaco again. Understandably, this time no diamonds were included.
Instead, the car featured lava graphics and Darth Vader to promote Star Wars: Episode III – Revenge of the Sith. Even more memorably, the pit-crew dressed as stormtroopers.
Sadly, the force (downforce?) was not with the cars as both retired after crashing out.
PS: Red Bull also ran a special livery in Monaco the following year to promote the new Superman film, but that led to us seeing Christian Horner wearing nothing but a cape, so frankly deserves no praise.
Red Bull at the 2007 British Grand Prix
"@KevTs: @MS_Pictures Silverstone 2007, @therealdcf1 in the Red Bull during FP3 pic.twitter.com/xdhFs9Wyxe"

— Motorsport Pictures (@MS_Pictures) June 30, 2014
Red Bull do love special designs, don't they? Of all of them though, this one is our favourite, not only because it looks great but also because it was for a great cause.
To raise money for charity Wings for Life, the team ran a campaign that allowed fans to have their face on the car for the race at Silverstone in return for a donation. It proved hugely popular, with the machinery covered with a huge number of photos, making it look really striking.
They did the same again in 2012 but that time filtered the photos to abide by their traditional colour scheme of blue and yellow.
Mercedes at the 2019 German Grand Prix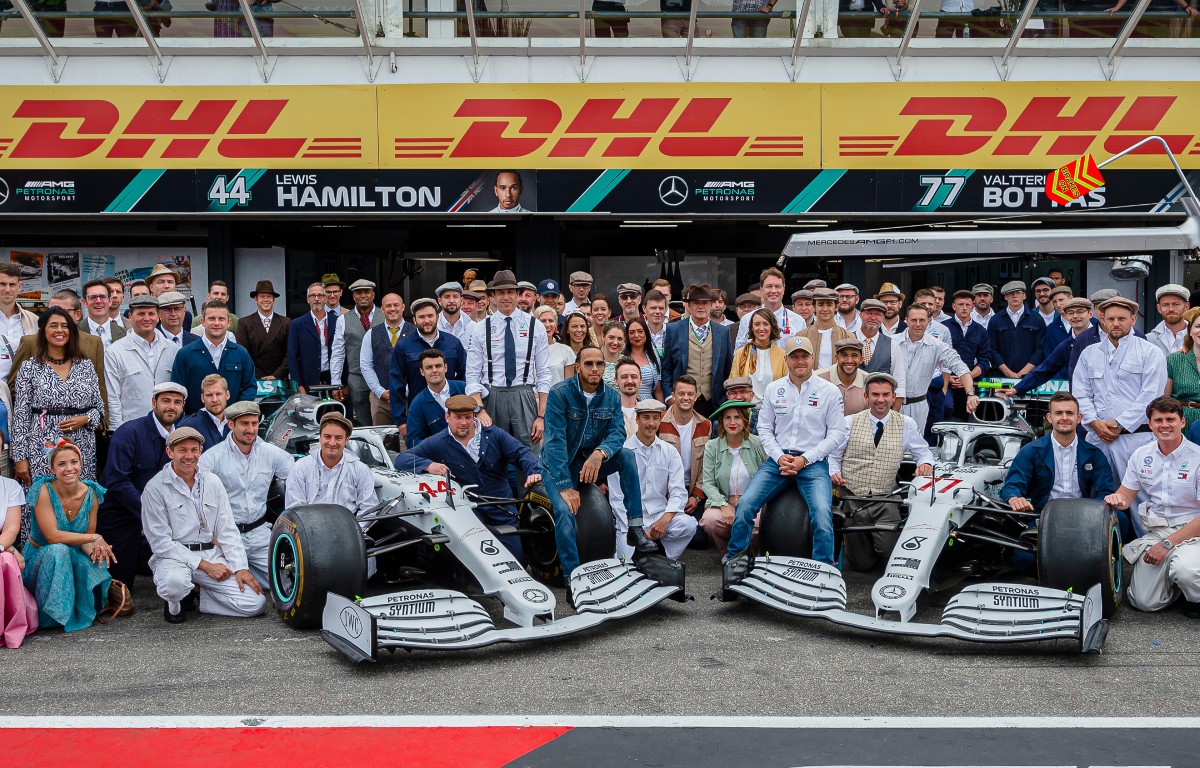 This one went well, didn't it?
It was Mercedes' 200th F1 race, so to celebrate, the team all dressed in old-school gear while the cars were given special liveries featuring a white front-end. Given the race happened to be on home turf and the team were in fine form, it looked set to be the perfect weekend.
It ended up being anything but with Valtteri Bottas crashing out, Lewis Hamilton scraping into the points after spinning and Toto Wolff vowing the team would never mess around with such a celebration again. Still, at least the car looked good, and Toto really worked that hat.
Ferrari at the 2020 Tuscan Grand Prix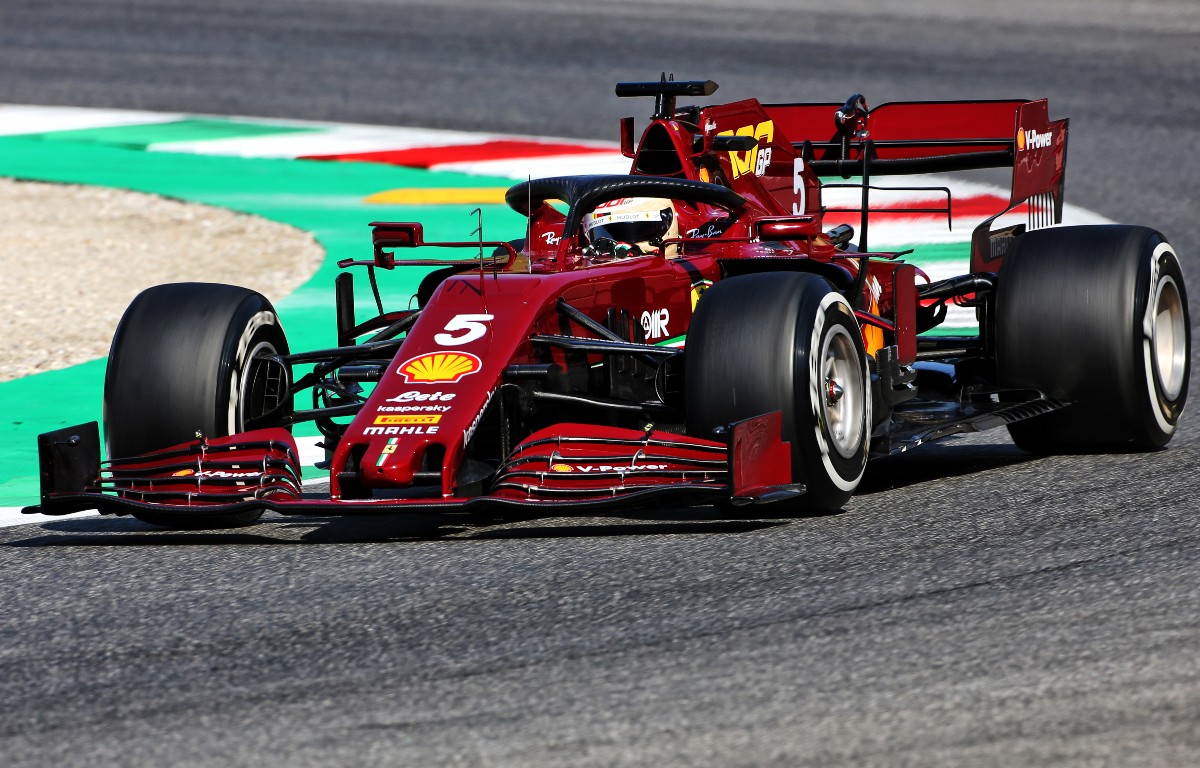 Like Mercedes, Ferrari had a big anniversary – their 1000th race – that fell on home turf and they also decided to celebrate with a special livery. Again, it did not go well.
The car itself looked great, featuring a lovely burgundy colour scheme with yellow touches to pay tribute to the first livery ever seen on a Ferrari racing car.
Unfortunately, though, looks were the only department in which it excelled, with the car being the worst the team had built in years and not good enough for either driver to score big points as they came home in P8 and P10.
Williams at the 2020 British Grand Prix
Who remembers our NHS livery at Silverstone last year? 💙 #Williams750

— Williams Racing (@WilliamsRacing) May 16, 2021
Williams also raced in a special livery at their home race in 2020, paying tribute to the NHS workers of the nation during the global pandemic.
It was not a radical redesign of the white and blue, but featured messages thanking staff for all of their hard work and was a lovely tribute.
Finley Crebolder
Follow us on Twitter @Planet_F1, like our Facebook page and join us on Instagram!