Top 10: Past Formula 1 tracks to forget
A sport loved worldwide, Formula 1 has raced around the globe since the World Championship began all the way back in 1950.
And while some tracks have become icons of past and present seasons, others have gladly vanished.
10. Kyalami (new layout) – South African Grand Prix
Once a beloved Formula 1 circuit, Kyalami returned in 1992 after the end of apartheid with a new layout which simply put was underwhelming. Sunset and Clubhouse were the only original corners left.
The fast flowing turns were cool, but they merely paved the way for two years of Williams dominance, firstly from Nigel Mansell and then Alain Prost the year after.
In 1993 the track was sold to the South African Automobile Association who would run the track at a profit, leaving no room for a Formula 1 race.
Recently talk of a South African Grand Prix returning to F1 has sprung up, perhaps to be held at Kyalami, but we're not really clambering for it to happen on this particular track.
9. Korea International Circuit – Korean Grand Prix
This circuit arrived on the F1 calendar back in 2010 to host the Korean Grand Prix, or most of it anyway. The circuit wasn't quite finished and its facilities had been put together hastily.
Bernie Ecclestone struck up the deal to bring Formula 1 to South Korea, and the track itself was good actually. The run down to Turn 3 was the longest straight on the calendar at the time, and the first sector in general was decent for a spot of overtaking.
The problem is the track never delivered as a whole, so the complete lack of fans, failed developments and unfulfilled promises did cast a rather large shadow over the acceptable racing quality.
After hosting four races the Korea International Circuit dropped off the calendar, and a venue that cost 88 billion KRW, or £58.7m in current money, now just hosts a few local events. Oh dear.
8. Valencia Street Circuit – European Grand Prix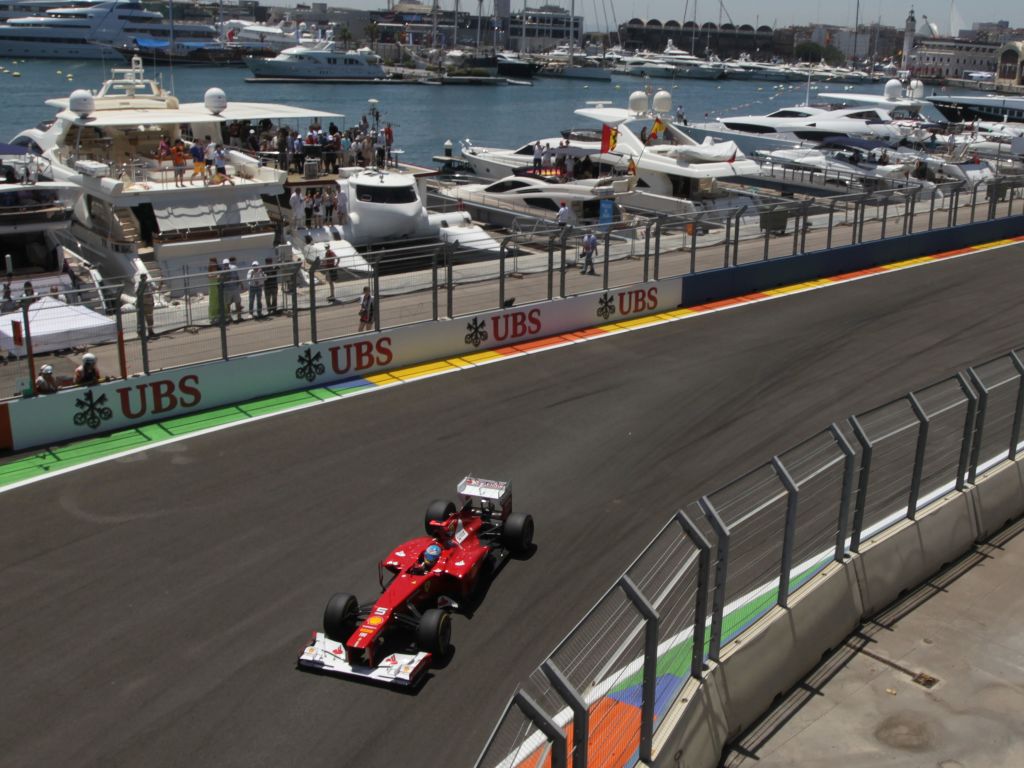 From 2008-12 this venue hosted the European Grand Prix, and nobody was sad really to see it go.
Racing around the harbour, it was only the 2012 event that gave us some excitement as Fernando Alonso took the win and Pastor Maldonado shunted Lewis Hamilton into the wall late on.
Michael Schumacher also scored the final podium of his career here in 2012, so that was nice.
But it was a boring no-thrills track, and these days the purpose-built parts sit abandoned, so thankfully we aren't going back there any time soon.
7. Pheonix Street Circuit – United States Grand Prix
Bernie Ecclestone was desperate not to lose the United States Grand Prix, and this street track in Phoenix reeked of desperation.
The layout was certainly nothing to get excited about – for the first year there were 13 turns, and the race was stopped after at the two-hour limit with only six cars left.
The event was then moved to the season-opener, which was good for the drivers who no longer had to suffer in the intense June heat like in 1989.
1990's race was better – two more corners were added and Ayrton Senna and Jean Alesi pulled off some fabulous overtakes on each other with Senna ultimately taking the win.
Sadly though the locals really didn't care, and they instead were more interested in local ostrich racing. So, it wasn't a great shame when Pheonix dropped off the calendar following the 1991 season.
6. Buddh International Circuit – Indian Grand Prix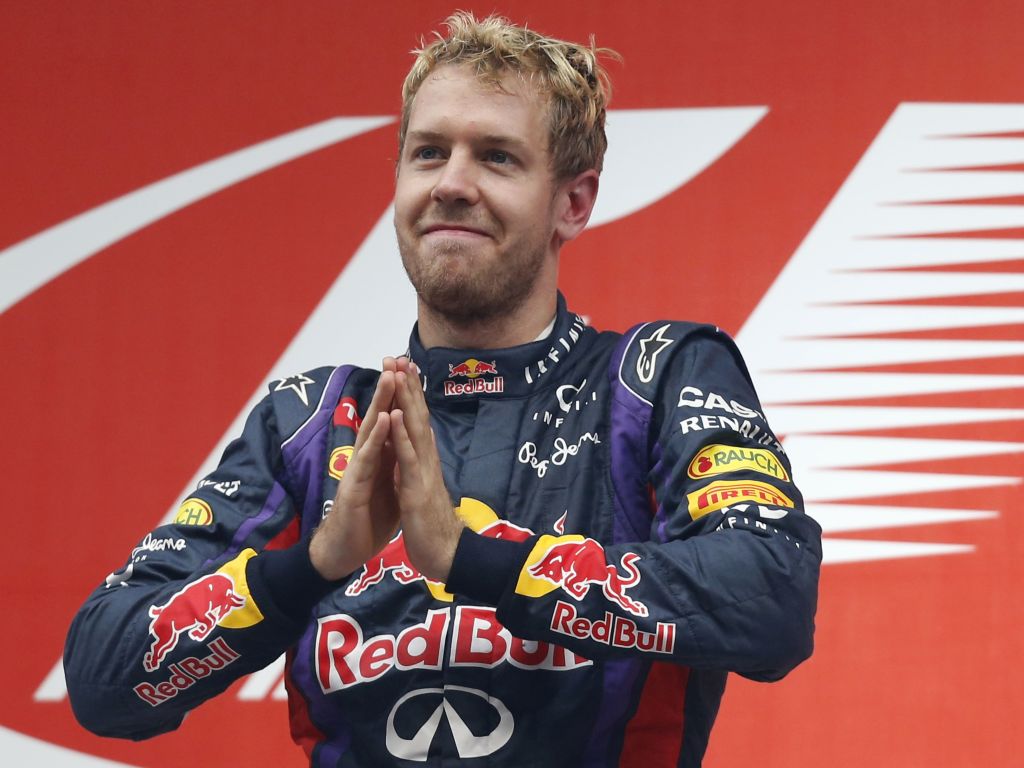 Praying for the race to go away Seb? We don't blame you.
The first Indian Grand Prix at the Buddh International Circuit took place in 2011, a year after the originally scheduled slot, but it wasn't worth the wait.
Funnily enough it was a track that Sebastian Vettel would never wish away because he won all three races at the venue, but by its final year in 2013 it was really starting to put fans to sleep.
A tax dispute with the Uttar Pradesh government would see the 2014 race suspended and ultimately cancelled. The Indian Grand Prix hasn't returned to the calendar since.
It was also quite hard to enjoy the racing at this $280m-track knowing there were people living in severe poverty just outside its walls.
5. Tanaka International Circuit – Pacific Grand Prix
Really this place was too tight and small for Formula 1 cars. Michael Schumacher securing the second World Championship of his career here in 1995 was as exciting as it got.
After the 1994 race got this event off to a dismal start, the following year did at least see more close racing, but Tanaka wasn't a track which promoted overtaking.
Fortunately after just two seasons the Pacific Grand Prix at the Tanaka International Circuit was no more.
4. Bugatti au Mans – French Grand Prix
It was the first and still the only French Grand Prix to be held at Le Mans.
The full Circuit de la Sarthe is quite a spectacle, but this shortened version was a huge letdown.
It was universally unpopular with both drivers and crowds, with only a reported 20,000 attending the race. Unsurprisingly drivers wished they had been able to race on the 8.36-mile long Circuit de la Sarthe.
In fact, the 3.5-mile Mulsanne Straight was 0.8 mile longer than the entire Bugatti circuit.
3. Caesar's Palace – Caesar's Palace Grand Prix
What a place to finish the 1981 season. The Caesar's Palace Grand Prix in a car park!
Honestly the track was just set out in a car park. The heat was extreme, attendances were low, and fortunately after two seasons the race was gone.
2. Zeltweg – Austrian Grand Prix
For one year in 1964 this venue replaced the famous Osterreichring, now known as the Red Bull Ring.
We say venue, but four turns on an old air base isn't much of a race track. The cars lapped it in less than 70 seconds, so they had to do 105 tours of the track.
Lorenzo Bandini won the race for Ferrari.
1. AVUS – German Grand Prix
And now we get to the single worst F1 track of all time, and this one truly was a stinker.
Basically AVUS was two super long straights with a pair of 180-degree bends.
Having previously held the German Grand Prix in 1926, this venue held its only World Championship event in 1959 as Tony Brooks took victory for Ferrari.
Interestingly enough, the already plain enough circuit had to be shortened after the Second World War because part of it was within the Soviet-controlled area.
Follow us on Twitter @Planet_F1 and like our Facebook page.