Torquing Point: Reviewing the inaugural Miami GP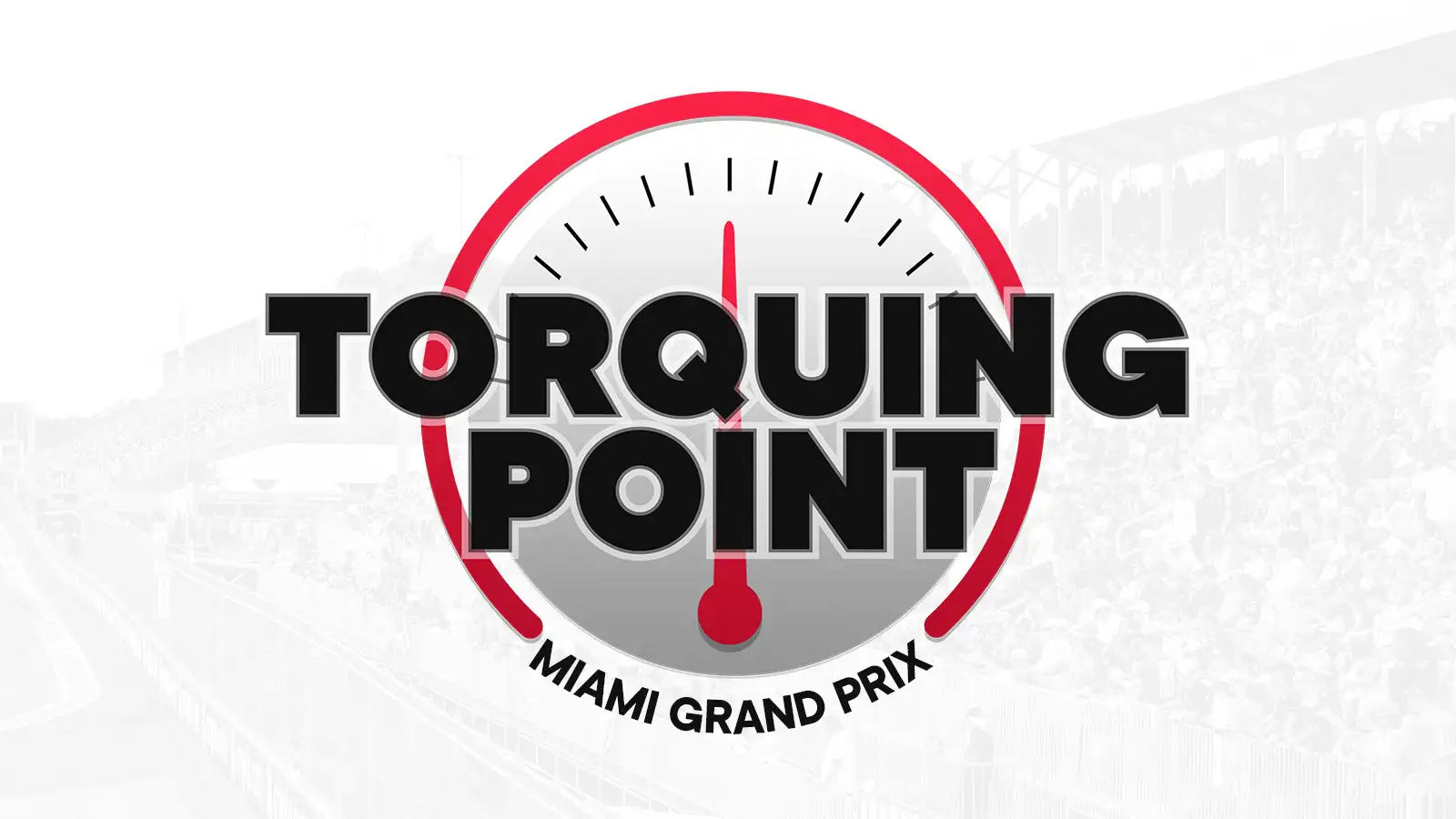 The latest Torquing Point episode looks at what went wrong and what went right in the inaugural Miami Grand Prix.
With Henry away, Mark Smith steps in to host said episode and is joined by comedian Alfie Brown and Torquing Point founder Finley Crebolder for it.
The three kick things off by giving their thoughts on the Magic City's first F1 race and also look at the reaction from fans in general, reading out a few comments sent in by readers.
After that, they discuss a few of Jon Wilde's driver ratings for the race, debating whether it was a bad or brilliant showing from Valtteri Bottas and also looking at how the man who replaced him at Mercedes, George Russell, got on.
Attention is then turned to the conclusions that Oliver Harden came to, with praise for Max Verstappen and his former team-mate Alex Albon, and the opposite for the Haas of Mick Schumacher, who painfully threw away the chance to score his first points in F1.
To round things off, Alfie shares his F1 firsts, recounting his first memory of the sport and the first driver/team combo he got behind.
You can watch the full episode below, and it's also available to listen to on all good podcast providers.
Torquing Point: 2022 Miami Grand Prix reviewed
Mark Smith, Finley Crebolder and comedian Alfie Brown discuss the best and worst of the Miami GP where Max Verstappen claimed victory ahead of Charles Leclerc.