Watch: Torquing Point podcast on enthralling Saudi Arabian GP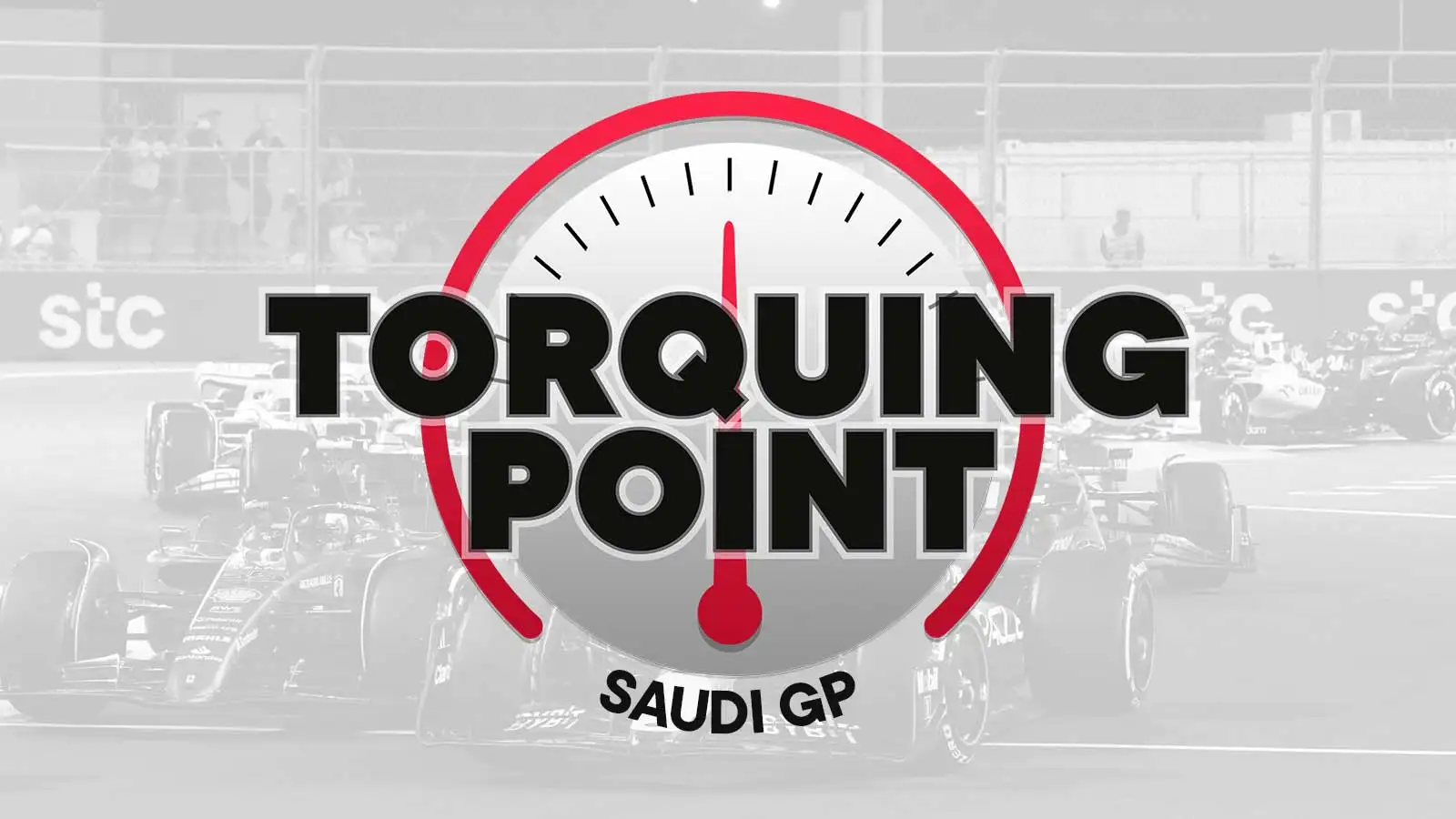 Torquing Point has returned for 2022, and our podcast delves into the goings on in Jeddah from the weekend, with another thrilling race to dissect.
Henry Valantine is joined by Will Earle from FP1 to discuss the goings-on from a Saudi Arabian Grand Prix that had question marks over whether or not it should have gone ahead at all, with nearby missile strikes prompting meetings between drivers, teams and Formula 1 management to assess whether or not the weekend would proceed.
It ultimately did so and, while there was debate around the race running – what was served up was another entertaining weekend in the sport.
A high-stakes qualifying session brought Sergio Perez his first Formula 1 pole position at the 215th attempt, but his bad luck in the race ultimately led Max Verstappen and Charles Leclerc battling it out for the win.
Jon Wilde joins the panel to discuss his driver ratings from the race, with the award of a 9/10 for Lewis Hamilton's efforts following his Q1 exit sparking plenty of action in the PlanetF1 comments section, while Nicholas Latifi's weekend was one to forget – and finished bottom of the pile on that front.
With two races under the belts of the teams and drivers, Oliver Harden looks at the conclusions we can take from the weekend and looks more widely about how the new regulations have taken effect.
Will also takes us through his F1 Firsts, which includes a memorable first race he attended, which included a certain accident at Copse Corner…
If you missed our Bahrain Grand Prix episode, get caught up with the PlanetF1 team and listen here before or after taking in our newest episode.
If you're unable to watch, Torquing Point is available to listen to through all good podcast providers.

Saudi Arabian Grand Prix Review - Torquing Point
Lewis Hamilton, Sergio Perez, Max Verstappen and Nicholas Latifi's performances at the Saudi Arabian GP are reviewed on the latest episode of Torquing Point.