Toxic social media poses far bigger threat to F1 than a breached cost cap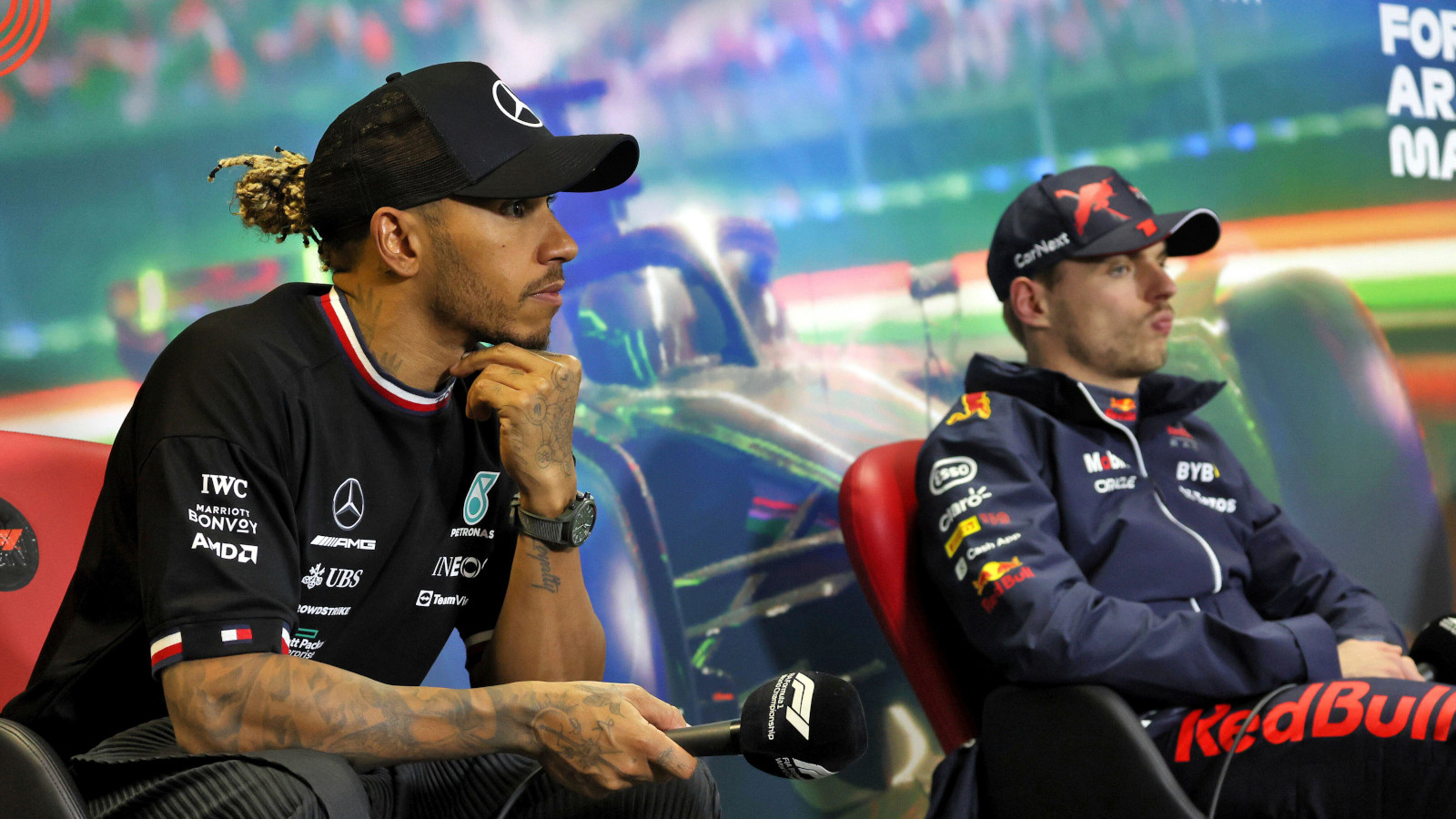 It is not the cost cap that threatens to tarnish F1, but it is the increasingly polarising war that is raging on social media.
In September, I wrote an opinion piece on how Christian Horner plays a specific role in the world of Formula 1 and how it helps build the drama that makes the sport what it is.
The piece was a supportive one, designed to make the reader look past their assumption of Horner and Red Bull and actually celebrate them as crucial players to what makes the sport more than just 20 drivers driving around a track. The yin to Mercedes' yang.
It also by no means attacked Mercedes or the way they conducted their business, instead heralding Toto Wolff and Horner as the perfect double act.
The headline of the piece used the word "windbag" to describe Horner, a throwaway comment made by Wolff in reference to his Red Bull counterpart, but pretty soon my Twitter mentions were imploding with the term.
Soon after the piece's publication, which incidentally coincided with a tour of Mercedes' factory for another story, irate fans were accusing me of being a 'Mercedes fan-boy' and having 'British media bias', a rather confusing insult considering Horner is British.
One user even took my profile picture and tweeted it back to me with just the caption 'windbag', missing the part of the story that said who the original author of the phrase was.
The reality is, I have no bias. I came into the sport too late to feel the need to pin my colours to any mast and instead enjoy every team and the unique stories within them.
As with any Twitter-storm, the angry mob soon picked up their pitch forks and moved onto their next target and having worked in the industry for over a decade, I brushed it off and had a laugh about it.
But when my partner returned home from work that day, she was quite taken aback by what she had been reading and was repeatedly asking if I was okay, highlighting that this is not normal workplace behaviour.
Thankfully for my own sanity, my followers are a small fraction of any driver on the grid meaning this deluge only happens once in a blue moon -but for the likes of Max Verstappen and Lewis Hamilton, it is not just a daily occurrence but an hourly one.
In research for this article, I searched 'Max Verstappen' on Twitter and the mentions are exactly what you would expect. Under a picture of him celebrating with the team at the Mexican Grand Prix, the word 'CHEATER', '#CostCappen' and 'HumanErrorChampion' frequently appear.
Taken out of context, a man celebrating a remarkable achievement that came over the course of eight months with his colleagues who he spends 90% of his life with, it seems like a perfectly reasonable thing to do – but through the lens of F1, for some that is an excuse to hurl insults.
Thankfully, Hamilton's are currently a little kinder but he has been subjected to all manner of abuse in the past.
Extending beyond the two biggest stars, there have been plenty instances of death threats sent this year alone. Nicholas Latifi received them for accidentally crashing in Abu Dhabi, Michael Masi did also for his part in that race as well.
This season, following a baseless theory that she she in some way affected the result of the Dutch Grand Prix, Red Bull's head of strategy Hannah Schmitz became the target of online abuse.
Following his penalty at the United States Grand Prix, Fernando Alonso came out in defence of race steward Silvia Bellot after she received abuse.
In the wake of Hamilton's crash with Verstappen at Silverstone last year, the British driver and winner of seven World Championships was met with racist abuse.
The list goes on and on and it is important at this stage to remind everyone we are talking about Formula 1, not some ruthless dictator or corrupt politician. Formula 1 is a sport, designed for entertainment and yet fans wage war against each other as if the subject matter was something far more important.
As outsiders, we will never know the real effect this torrent of abuse has on its drivers but a poignant reminder from someone on the inside did surface this week.
The British newspaper The Times published a column in which the author dismissed Horner's recent comments about the abuse affecting the team's mental health which drew the anger of Amanda Newey, Adrian Newey's wife.
As someone who is by the side of one of the most experienced members of the paddock, her opinion on the mental health impact this season has had is worth listening to more than most.
"What qualifies you to judge me, my husband's or any member or family member of Red Bull's mental state?" she said in a later deleted tweet.
"When you get a year of abuse, and you don't even work for the team, it wears you down. Provoking the fans with toxic journalism adds to the problem."
And it is true, the media has played a role in whipping fans into a frenzy-like state and while it is by no means all fans, it is becoming an increasingly loud minority.
The behaviour is not limited to behind keyboards either and has seeped into the culture of race-going fans. Verstappen and Hamilton have both been booed, the latter of which was booed after crashing, and one fan decided to burn Mercedes merchandise at the Austrian Grand Prix, an act which was denounced by Verstappen.
Which brings us to the present day and Verstappen's latest comments that social media has to change. He described it as "really damaging and hurtful."
"It's not great that they are allowed to write these kinds of things, so I hope we can come up with a kind of algorithm that stops people from being keyboard warriors," the Dutchman said.
"These kind of people will never come up to you and say these things in front of your face because they are sitting in front of their desk or whatever at home, being upset, being frustrated, and they can write whatever they like because the platform allows you to.
"That can be really damaging and hurtful to some people and it's not how it should be."
Hamilton has said similar, confessing that it makes sense for everyone to just "get off it."
"Social media is getting more and more toxic as the years go on," said the Mercedes driver. "We should all probably get off it ultimately.
"Mental health is such a prominent thing right now. I know so many people are reading their comments and what people say and it is hurtful.
"Fortunately, I don't read that stuff but the media platforms definitely need to do more, particularly for young kids and women.
"But at the moment, they're not doing that so I think this will just continue."
Which brings us to the question, if the two biggest names in the sport are telling you to stop, why does the toxic environment only grow more extreme, more divisive?
The abusive 'fans' largely fall into one side or the other of the Verstappen v Hamilton debate, so if 'your guy' is telling you to cut it out, surely that is the clearest indication yet that maybe effort and time is better spent elsewhere?
The cost cap affair is the latest incident in an increasingly depressing line of moments in which Formula 1 will not look back on too fondly.
Yes, Red Bull exceeded the cap and broke the rules but does this warrant the extreme level of abuse aimed at them? Does anything to do with any sport warrant abuse? The answer is a resounding no.
The Times piece argued that Horner was tarnishing Formula 1 but it is not him, nor is it anyone in the sport doing that, it is the keyboard warriors who think it is okay to call a stranger any name under the sun.
These are highly-dedicated and supremely talented drivers who are not only risking their own lives for our entertainment but also sacrificing a huge part of their personal lives.
It is time fans on both sides of the battlefield to put down the weapons and learn to appreciate that again.