Turkish Grand Prix 2021: Time, TV channel, live stream, grid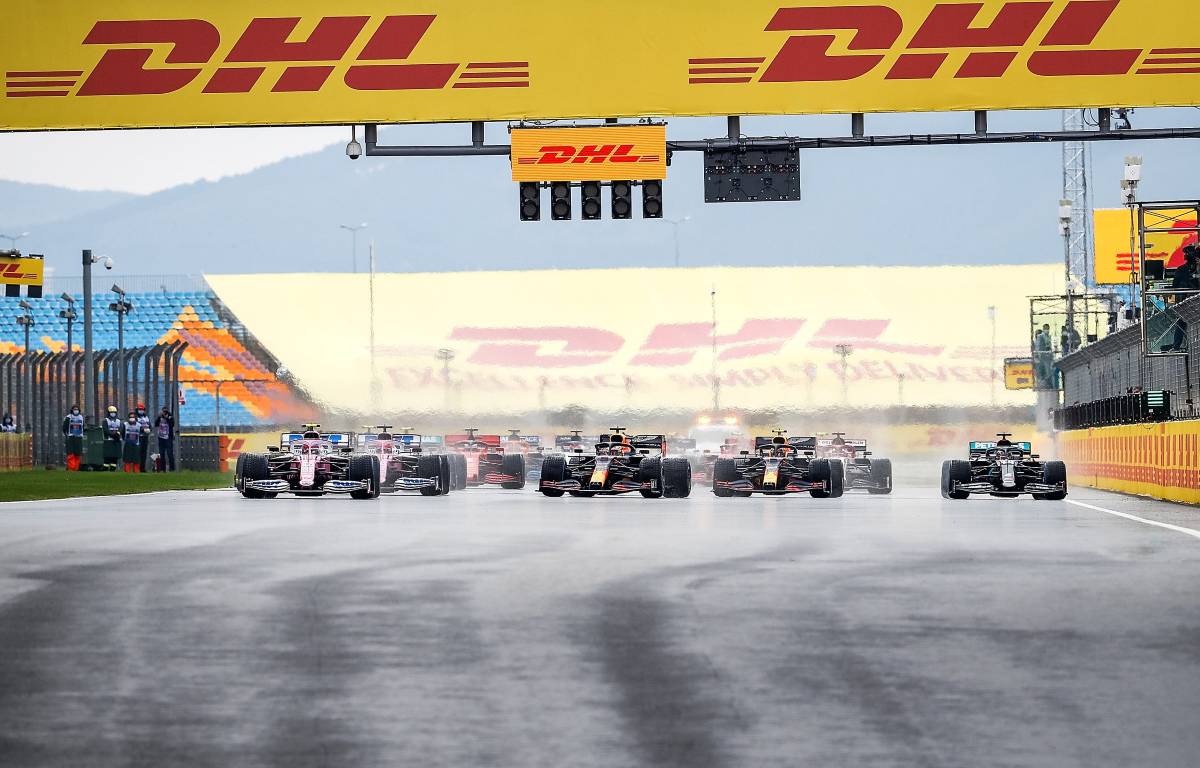 Formula 1 is back at Istanbul Park for the 2021 Turkish Grand Prix, where Max Verstappen and Red Bull will look to return to winning ways.
Mercedes' ideal stretch of calendar has now passed, and sadly for them their rivals limited the damage superbly.
Aided by a late downpour, Verstappen worked his way up from last on the grid to P2 at the line in Russia, "mega damage limitation" as Hamilton called it, and now Verstappen trails the seven-time World Champion by only two points in the Drivers' standings.
Turkey last year proved one of the most exciting races in recent memory, with its return featuring rain and an incredibly low-grip tarmac, all of which made for a dramatic race where Hamilton sealed his seventh title.
Last season it was a foregone conclusion, but this time around Hamilton heads to Istanbul in the midst of an epic title clash against Verstappen…and there is no margin for error.
Here is everything you need to know ahead of the 2021 Turkish Grand Prix…
When is the 2021 Turkish Grand Prix?
Practice 1: Friday October 8, 1130-1230 (0930-1030 UK time)
Practice 2: Friday October 8, 1500-1600 (1300-1400 UK time)
Practice 3: Saturday October 9, 1200-1300 (1000-1100 UK time)
Qualifying: Saturday October 9, 1500 (1300 UK time)
Race: Sunday October 10, 1500 (1300 UK time)
Where does the 2021 Turkish Grand Prix take place?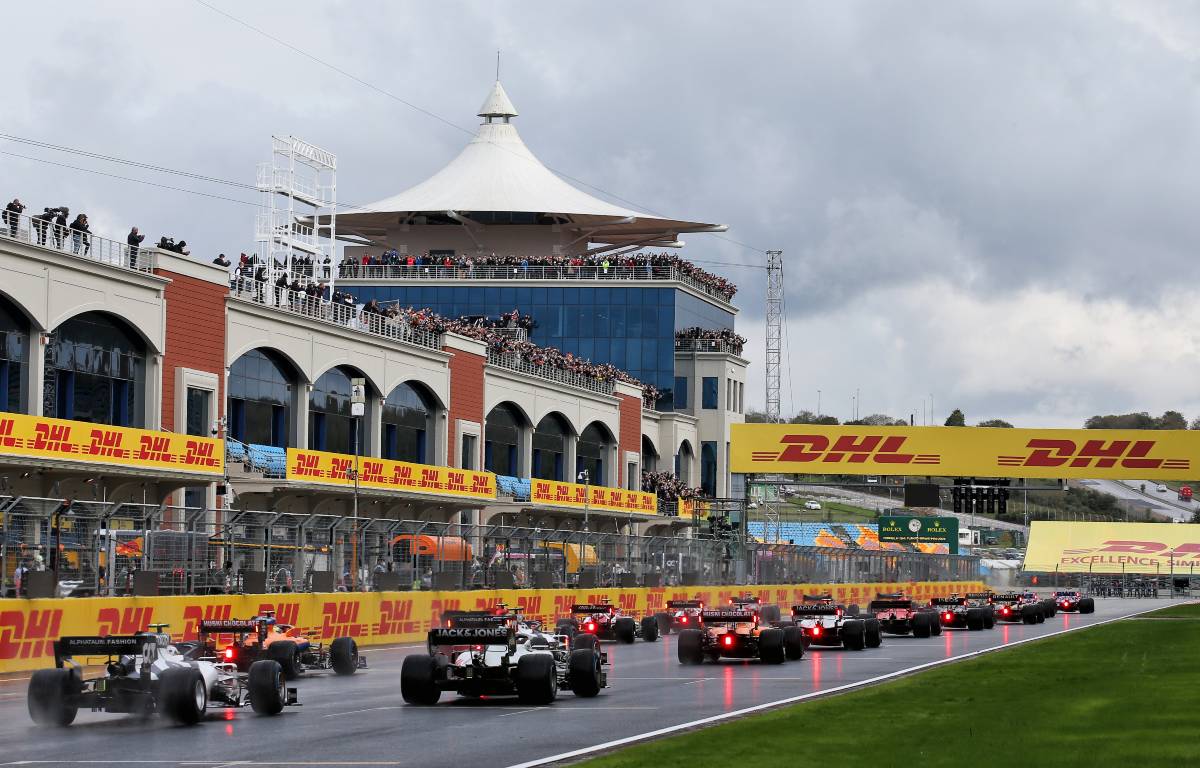 Istanbul Park has hosted the Formula 1 Turkish Grand Prix since it first appeared on the calendar in 2005.
This 3.317-mile anticlockwise circuit is based in the municipality of Tuzla, Istanbul and was designed by Hermann Tilke, consisting of 14 turns.
Tilke may not always be the most popular track designer for some fans, but few would disagree that Istanbul Park is his finest work.
Described as "the best race track in the world" by former Formula 1 boss Bernie Ecclestone, the venue features one of the most beloved corners in the world of motorsport, that being Turn 8, or "Diabolica" as it is nicknamed.
The corner is a fast, sweeping corner with four apexes, similar to one of the multi-apex sections of the old Nürburgring.
Spectators and drivers alike have compared Turn 8 to legendary corners such as Spa's Eau Rouge and Suzuka's 130R.
The track has a capacity for 150,000 spectators, whilst the two-floor paddock buildings, of which the the upper floors serve as hospitality areas, provide space for another 5,000 people.
Where can I watch the 2021 Turkish Grand Prix?
For UK viewers, every session, from the start of FP1 to the end of the race, can be found on pay-TV broadcaster Sky Sports. A live stream of their coverage can also be accessed via Now TV.
Highlights of both qualifying sessions and the race will be shown on free-to-air broadcaster Channel 4.
If you have F1 TV Pro, you can watch all the action live from Istanbul. Please check to see if F1 TV Pro is available in your country.
Subscribers to the official F1 app can access live data throughout the race weekend and listen to radio commentary there on race day.
PlanetF1 will carry live timing and expert commentary on every session of the weekend, with coverage beginning 30 minutes before each practice and qualifying, and one hour before the race.
The Turkish Grand Prix will be shown live on TV on the following outlets in other key markets:
United States: ESPN
Canada: RDS (French), TSN (English)
Australia: Fox Sports
France: Canal+
Italy: Sky Sport F1
Germany: Sky Sport F1
Spain: DAZN
Netherlands: Ziggo Sport
Brazil: Band
Japan: DAZN
What is the starting grid for the 2021 Turkish Grand Prix?
1 Valtteri Bottas Mercedes
2 Max Verstappen Red Bull
3 Charles Leclerc Ferrari
4 Pierre Gasly AlphaTauri
5 Fernando Alonso Alpine
6 Sergio Perez Red Bull
7 Lando Norris McLaren
8 Lance Stroll Aston Martin
9 Yuki Tsunoda AlphaTauri
10 Sebastian Vettel Aston Martin
11 Lewis Hamilton Mercedes*
12 Esteban Ocon Alpine
13 George Russell Williams
14 Mick Schumacher Haas
15 Nicholas Latifi Williams
16 Antonio Giovinazzi Alfa Romeo Racing
17 Kimi Raikkonen Alfa Romeo Racing
18 Nikita Mazepin Haas
19 Carlos Sainz Ferrari*
20 Daniel Ricciardo McLaren*
*Engine penalties
What are the odds for the 2021 Turkish Grand Prix?
Here are the latest odds from Planet Sport Bet on the winner of the Turkish Grand Prix:
Max Verstappen – (Red Bull) 11/8
Valtteri Bottas (Mercedes) 9/4
Lewis Hamilton – (Mercedes) 7/2
Charles Leclerc (Ferrari) 16/1
Sergio Perez (Red Bull) 28/1
Lando Norris (McLaren) 34/1
[Last updated Saturday October 9]
What is the weather forecast for the 2021 Turkish Grand Prix?
Friday October 8 – 21c, light rain showers
Saturday October 9 – 20c, light rain showers
Sunday October 10 – 20c, sunny spells
Directions to the Turkish Grand Prix
Sabiha Gokcen International Airport is only 10km away from the Istanbul Park circuit. From there the track can be reached via Havaalanı Kavşağı and İstanbul Park Blv by car.
If you plan to take the train then it's only a five minute walk from Sabiha Gokcen International Airport to Sabiha Gökçen Nizamiye station. There you need the 16s to Kurtköy Semt Polikliniği and then the 132D to Ballıca Caddesi. Note though it's then roughly a 40-minute walk to the track, though the route is rather straightforward. Taxis are cheap.
Bus seems to be the method of choice for traveling in and around Istanbul. If you're travelling from the city centre itself then the 251 bus from Mercidiyekoy departs every 20 minutes. It's a one-hour-and-50-minute journey to the transfer point at Pendik but the fares are cheap as chips.
From there the E-9 bus runs every hour to Sabiha Gokcen at which point a taxi is the best option for the remaining 8.3 miles. But again the taxi fares are super cheap.
Which drivers have won the Turkish Grand Prix?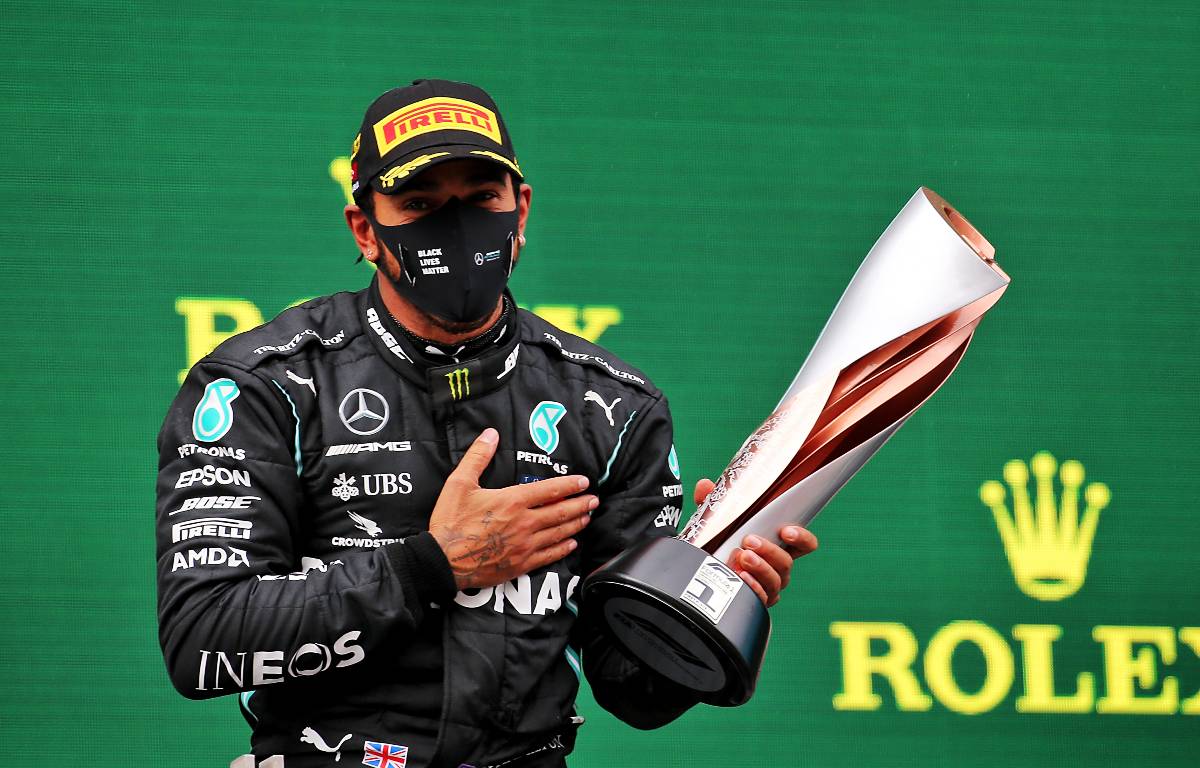 There have been eight Turkish GPs contested in the history of Formula 1, and of the current drivers only Kimi Raikkonen, Sebastian Vettel and Lewis Hamilton have tasted victory here.
Hamilton is in fact the only repeat winner of the Turkish Grand Prix on the 2021 grid, having backed up his 2010 victory here for McLaren with the win in 2020, securing a record-equalling seventh World Championship with it.
As for the teams, well it is advantage Ferrari who have won at Istanbul Park on three occasions, all of those coming in a dominant streak for Felipe Massa here between 2006-2008.
McLaren are the only other repeat winner, courtesy of Kimi Raikkonen at the inaugural Turkish Grand Prix in 2005, and then Hamilton's 2010 victory.
The eight winners of the Turkish Grand Prix are as follows:
2020: Lewis Hamilton (Mercedes)
2011: Sebastian Vettel (Red Bull)
2010: Lewis Hamilton (McLaren)
2009 Jenson Button (Brawn)
2008 Felipe Massa (Ferrari)
2007 Felipe Massa (Ferrari)
2006 Felipe Massa (Ferrari)
2005 Kimi Raikkonen (McLaren)
What are the latest F1 Championship standings?
Drivers' Championship
Lewis Hamilton – 246.5 points
Max Verstappen – 244.5 points
Valtteri Bottas – 151 points
Lando Norris  – 139 points
Sergio Perez – 120 points
Constructors' Championship
Mercedes – 397.5 points
Red Bull – 364.5 points
McLaren – 234 points
Ferrari – 216.5 points
Full F1 Championship standings can be found here
Tyre Choices for the 2021 Turkish Grand Prix
Pirelli have opted to bring the middle of their range of tyre compounds to Istanbul Park, one step softer than what was provided at last year's race.
That means that the C2 compound is the hard tyre, the C3 is medium and the softest compound available to teams is C4.
Turkey GP Preview
The F1 arrives in Turkey. What has the weekend got in store...