Two-day F1 weekends are now the way forward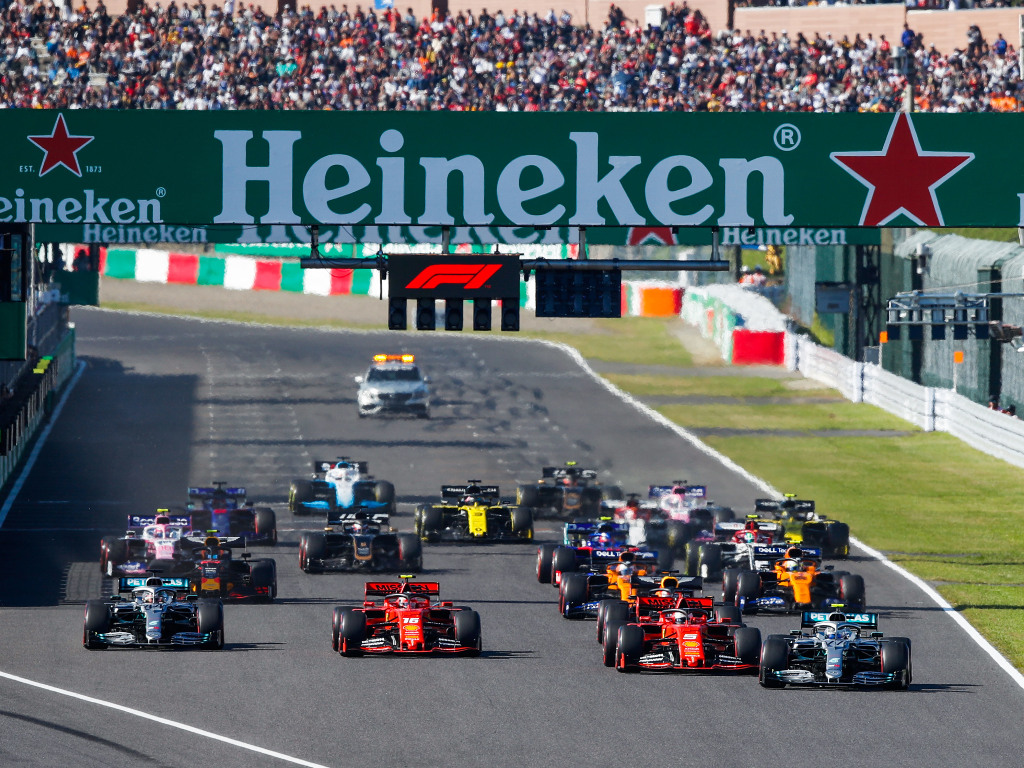 At a time when F1 bosses are keen to try new things, Typhoon Hagibis offered up a two-day grand prix weekend and showed that it has merit.
Formula 1 arrived at Suzuka with a typhoon threatening the weekend's running.
While Friday went off without a glitch, the drivers on track for both 90-minute practice sessions, Saturday's final practice was cancelled while qualifying was postponed to Sunday morning.
It took place at 10am local time with the grand prix at 2:10pm.
Full story as #F1 cancel all Saturday activities at Suzuka due to Typhoon Hagibis.

Qualifying moved to 10:00 local time on Sunday with the race remaining at 14:10. #JapaneseGP 🇯🇵 pic.twitter.com/Wnv30nQHBW

— Planet F1 (@Planet_F1) October 11, 2019
It was a resounding success with the drivers applauding the shortened weekend as it meant even Friday, the bane of many drivers/teams/journalists' existence, offering up more excitement.
First off the drivers only had three hours instead of the usual four to do a full weekend's set-up work for qualifying and the race.
Secondly, they had all six sets of tyres allocated for practice available on Friday. That meant that instead of two runs in FP1 and another two in FP2, they could do three in each.
The knock on from that was instead of lulls at the start of FP1 and again at the 40-minute mark, the action continued from light to flag as it did in FP2 as well.
Reigning World Champion Lewis Hamilton appreciated that.
"It's actually been a much better Friday because normally we only have two tyres per session," he explained on Friday evening.
"But because we are obviously missing tomorrow we've brought all the tyres that we would have had for tomorrow, the two sets that we would have had for the session [FP3] into today, so that's an interesting learning [experience].
"Maybe they need to bring us more tyres in the race weekend so we can do three runs.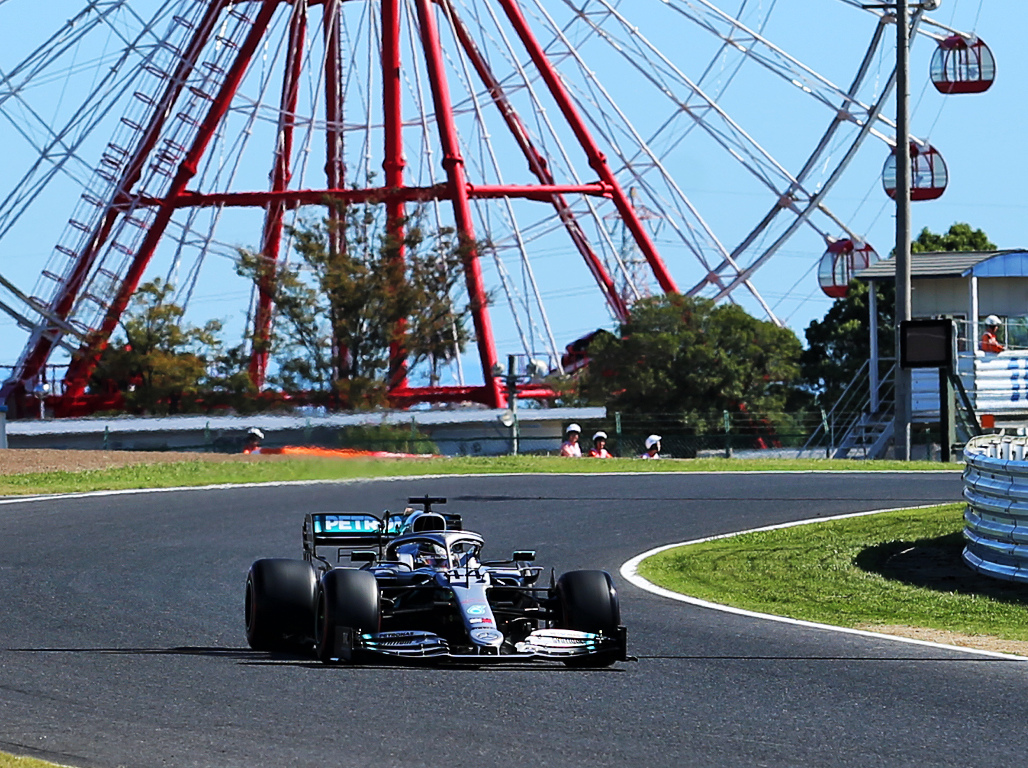 "If we had three tyres in practice one and practice two and three for practice three, it would just be better for the running, for the fans, because we would be running from the beginning of the session – rather than waiting for 20 minutes before we then go out, so I think it's probably better for the fans."
As for Sunday, concerns raised in the past that teams would not have enough time to repair the cars should someone crash in qualifying were answered by Williams and Haas.
Robert Kubica destroyed his Williams in his Q1, such was the severity of the damage that he required a new safety cell. He was lined up at the end of the pitlane as the grand prix began.
What. An. Effort. 👏

Chassis change complete ✅ #JapaneseGP 🇯🇵 pic.twitter.com/miE4d2SiFA

— ROKiT WILLIAMS RACING (@WilliamsRacing) October 13, 2019
Kevin Magnussen's crash did a bit less damage but Haas too had his VF19 up and running and on the grid in time for the formation lap, negating arguments that there isn't enough time.
And the grand prix began just under three hours after qualifying ended thanks to their red flags.
As yet not one person in the paddock has publicly condemned the shortened weekend nor spoken of being rushed for time.
In fact Daniel Ricciardo pointed out that with 22 races in play next year, only having two days of action would be a huge benefit for the mechanics.
"With 22 races next year, instead of being at a weekend for five days, arrive Wednesday and leave Sunday or Monday, to shorten it by a day would be nice," the Renault driver told Crash.net.
"It would make the 22 races more doable. As F1 we do too much practice. I don't think we need four hours.
"A lot of the time we are limited by tyres as well. I'd be happy to have a bit less track time and squeeze it in."
This race weekend's two-day schedule is a rarity, but with the calendar increasing in size, Daniel Ricciardo wants it to become the standard.

"It would make the 22 races more doable."https://t.co/zWpkSQJeR7 pic.twitter.com/DHkXlVquAe

— Planet F1 (@Planet_F1) October 12, 2019
But would Liberty Media and the race organisers, who pay millions to host grands prix, be happy? For that matter would fans accept paying today's prices for fewer days of action?
It is safe to say – you could bet your house on it – that as things stand neither Liberty nor the race officials for each track would accept lowering ticket prices for two-day GPs.
Liberty won't accept less for hosting fees but could perhaps see the light if 21 races became 24 and those millions paid for the additional three races were split as reductions for the existing events. That saving could then be passed onto fans in ticket prices.
The other option for keeping three-day weekends but only two focused on Formula 1 is a day for the feeder series. Friday and Sunday for F1, Saturday for the kids.
That would put the spotlight firmly on the next generation, at least for 24 hours, giving them more exposure and giving their teams the same, potentially bringing in more sponsorship money.
With F1 desperately in need of spicing up the show, two-day weekends make a lot more sense than gimmicks such as reverse grids, which have been widely panned by the drivers.
Thanks Suzuka, from a potentially disastrous race weekend to one that will (hopefully) make F1 bosses sit up and take note.
By Michelle Foster
Follow us on Twitter @Planet_F1 and like our Facebook page.